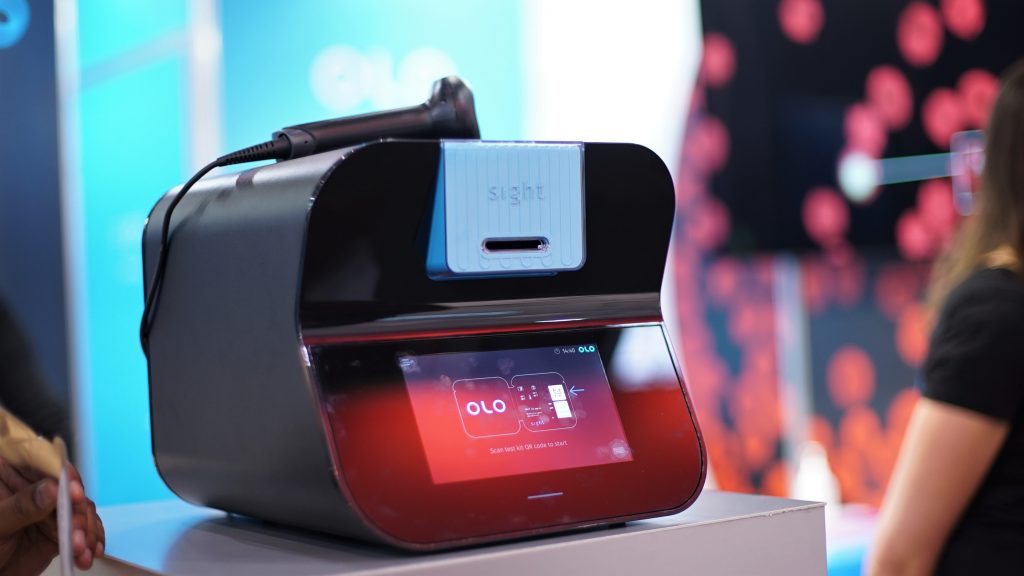 Sight Diagnostics, an Israeli-founded company that develops lab-grade blood testing systems, officially announced the completion of a $71 million investment round on Wednesday, led by corporate investors and international VC funds.
The capital raising was first reported last week by Globes when Clal Biotechnology Industries notified the Tel Aviv Stock Exchange (TASE) that it now holds a four percent stake in Sight Diagnostics through its medical device fund Anatomy.
Sight last raised almost $28 million in February 2019.
In its official announcement on Wednesday, Sight said investors in the Series D round included Koch Disruptive Technologies, Longliv Ventures, and OurCrowd.
Founded in 2011, Sight Diagnostics developed the OLO analyzer, a device that performs blood tests with just a finger-prick and provides lab-grade results in minutes. Crucially, this includes CBC (Complete Blood Count) tests which are the most basic and informative tests medical professionals can conduct. The system takes detailed images of the blood with just two drops, Sight says, and then analyzes them with computer vision algorithms.
Sight's first product, Parasight, was deployed in African countries and India in 2014 to detect malaria.
Sight received Food and Drug Administration 510(k) clearance for the analyzer late last year. The company says it has six patents with more pending and intends to pursue furth FDA approval to certify OLO for use in smaller medical practices and pharmacies in the United States. The system is commercially available in Europe.
"This new investment will enable Sight to substantially expand our US footprint and help usher in a new era of AI-driven diagnostics for a myriad of diseases and health conditions," said Sight CEO and co-founder Yossi Pollak.
Sign up for our free weekly newsletter
Subscribe
In recent months, Sight Diagnostics has deployed its OLO analyzers at Israeli hospitals including the Sheba Medical Center at Tel Hashomer Hospital for coronavirus patients who undergo numerous rounds of blood tests.
"Typically, monitoring a patient infected with a virus like COVID-19 would involve taking a blood sample from the infected individual with a needle, labeling vials of drawn blood, sending those vials to a lab outside of the quarantine zone, and receiving the results of the test an hour or more later," Pollak said in a statement in March.
"OLO gives health care providers the ability to use a self-contained cartridge to collect two drops of blood, from either a venous or finger prick sample, insert the cartridge into OLO, and receive FBC [full blood count] results in minutes. For health facilities in countries where OLO is available for point-of-care use, that tactical advantage could make a big difference in a field setting," he added.
Sarah Levy, Sight's CTO, said last year that the company's goal was "to offer diagnostics for any disease with visible signatures in the bloodstream."
"We are confident Sight can continue to improve patient outcomes through new, faster, less costly, and more convenient testing," she went on.
"We firmly believe that Sight's method of using machine vision to analyze blood is a significant leap forward from the current alternative in healthcare," said Chase Koch, President of Koch Disruptive Technologies. "Not only is the company bringing truly innovative solutions to the blood diagnostics industry, it is also driving a vision to decentralize information and increase consumer access in healthcare markets across the world."
SEE ALSO: Dubbed 'Anti-Theranos,' An Israeli Startup Is Delivering On Blood Test Device With Results In Minutes
Related posts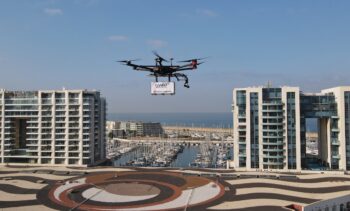 Israeli Startup Gets 'World's First' License For Drone Flights 
December 05, 2023