Rival Israeli content recommendation companies Taboola and Outbrain announced that they are merging to form a combined company that will hopefully become a meaningful advertising competitor to Google and Facebook.
As part of the deal, Taboola is set to pay $250 million for 30 percent of Outbrain's shares and will hold a 70 percent stake in the merged entity, Globes first reported on Thursday.
The companies said in a statement that the merger "will provide enhanced advertising efficacy and reach to marketers worldwide, while helping news organizations and other digital properties more effectively find growth in the years to come."
They also said that their consolidated buying platform will provide advertisers with greater efficiencies, increased revenue, accelerated innovation through two strong R&D teams, and better customer experience.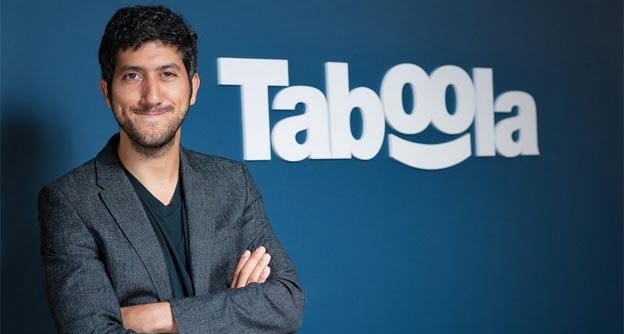 "By joining forces, we'll be able to create a more robust competitor to Facebook and Google, giving advertisers a more meaningful choice," said Taboola founder and CEO Adam Singolda in a press statement, citing recent data that showed that almost 70 percent of total US digital advertising revenue in 2019 is controlled by only three companies – Google, Facebook, and Amazon.
"We're passionate about driving growth for our customers and supporting the open web, which we consider critical in a world where walled gardens are strong, and perhaps too strong. Working together, we will continue investing to better connect advertising dollars with local and national news organizations, strengthening journalism over the next decade. This is why we're merging; this is our mission," Singolda said.
Singolda, who will head the combined company as CEO, founded Taboola in 2007 with headquarters in New York. Taboola's major partners include the Daily Mail and USA Today and it has said that it was on track to hit the $1 billion revenue mark in 2019. The company also says its partnered publishers, mobile carriers and handset manufacturers, use Taboola to drive audience monetization and engagement with a reach of over 1.4 billion a month.
Outbrain was founded in 2006 by Yaron Galai and Ori Lahav as an online advertising company specializing in presenting sponsored website links. The company has grown to hold 18 offices worldwide and boasts an impressive 275 billion monthly recommendations in 14 different languages. Customers include CNN, the BBC, Mashable, MSNBC, Slate Haaretz, and Le Parisien.
Sign up for our free weekly newsletter
Subscribe
Taboola and Outbrain are each estimated to be worth over $1 billion.
"Both Outbrain and Taboola have a shared mission and vision of supporting quality journalism globally and delivering meaningful value to the open web marketplace," said Galai. "Ori and I had a vision of helping people discover quality content online, and we see a tremendous opportunity in joining forces in order to bring the next wave of innovation to our publisher partners and advertisers.
The combined company, the two firms said in the statement, "will be able to provide advertisers, from small businesses to global brands, with a meaningful competitive alternative to Google and Facebook—the companies currently known as the 'duopoly' that command the vast majority of digital ad spend."
The company will operate under the name Taboola and will employ over 2,000 people in 23 offices across the world. It will also serve over 20,000 clients in more than 50 countries, Taboola and Outbrain said.
Galai will remain in an undisclosed position to "actively assist with the transition for the 12 months following the closing." The board of directors will consist of current Taboola and Outbrain Management and Board members. Eldad Maniv, president and COO of Taboola and David Kostman, co-CEO of Outbrain "will work closely together on managing all aspects of the post-merger integration," the companies said.
"We are fortunate to have great talent at both Outbrain and Taboola," said Maniv. "As soon as the merger closes, we will work to integrate teams, technologies and infrastructures so we can quickly accelerate growth across all dimensions. We have set aggressive goals for bringing value to our customers, driving technology innovation and delivering financial results to our shareholders through increased efficacy and innovation."
Related posts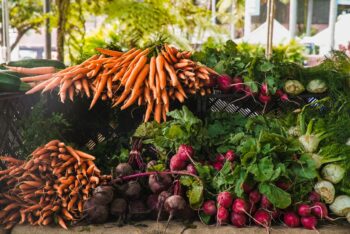 A Cybersecurity Approach To Cutting Food Waste
September 28, 2023