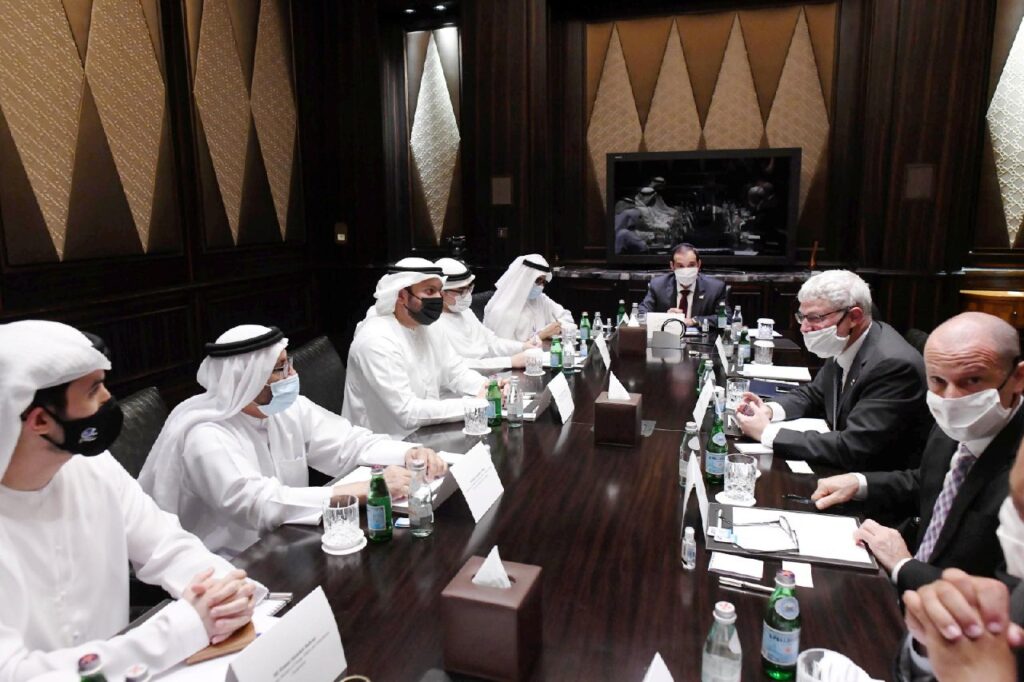 Israel has signed its first formal agreement with the United Arab Emirates, with more deals in the offing, the government announced on Tuesday. The deal came a day after Israeli and American delegations flew to Abu Dhabi on the first flight direct from Tel Aviv operated by Israel's national commercial El Al. Both delegations left the UAE later Tuesday.
The agreement between Israel and the UAE involved a memorandum of understanding in banking that will see a joint committee set up to advance cooperation in finances and investments, lowering financial impediments to making investments between the countries, and promoting joint investments in the capital markets. The deal was signed by the Israeli Prime Minister's Office Acting Director-General Ronen Peretz and United Arab Emirates Central Bank Governor Abdulhamid Saeed.
SEE ALSO: 971 And 972: El Al Lists Historic Israel-UAE Flight As Delegations Head To Abu Dhabi
The two sides are also set to work on advancing cooperation in payment regulations and establish special working groups to look into joint investments "that meet international standards including in the struggle against money laundering and financing terrorism," according to the Prime Minister's Office.
Prime Minister Benjamin Netanyahu welcomed the agreement and said it will help to advance "mutual investments and widespread cooperation."
"We will soon announce additional agreements in aviation, tourism, trade and others," Netanyahu added.
SEE ALSO: Formal UAE-Israel Ties Usher In New Opportunities, Hope For Both Sides
Israel and the UAE announced a US-brokered normalization pact over two weeks ago that paves a path for the federation to become the third Arab country to sign a peace agreement with Israel, after Egypt and Jordan. The development was greeted with excitement and hope.
Sign up for our free weekly newsletter
Subscribe
Over the weekend, the UAE formally ended its economic boycott of Israel, in place since 1972, after UAE President Sheikh Khalifa bin Zayed Al Nahyan, who is also the ruler of Abu Dhabi, signed an official decree which allows Israeli and Emirati companies and organizations to openly build ties in business, finance, tourism, tech, research, energy, and academia.
On Monday, Netanyahu's office indicated that the Israeli delegation, headed by National Security Adviser Meir Ben-Shabbat, and the American delegation, led by Jared Kushner, the son-in-law of US President Donald Trump and a trusted senior advisor, would form trilateral working groups with the Emiratis to discuss a range of issues as the countries move toward full, formal ties. These include establishing a tax treaty and an investment protection agreement, establishing an aviation agreement and agreeing on the opening of direct air routes, establishing an economic-commercial framework agreement, advancing cooperation in research and development as well as setting up a joint innovation fund, developing an agreement on a framework for scientific and technological cooperation, developing regional tourism packages in cooperation with Jordan and Egypt, and cooperating on cultural events.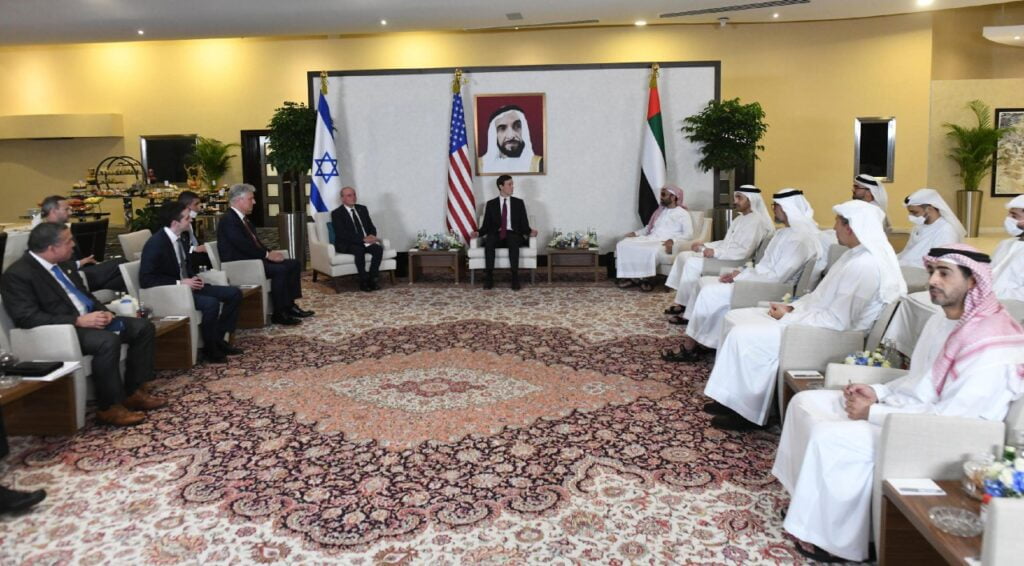 Israel is hoping to sign an official peace agreement with the UAE by mid-September at a White House event.
In remarks on Monday night, Netanyahu hailed a "the start of a new era in our history" and "the doctrine of peace for peace," and said he invited the Emiratis for a visit to Israel for "a red carpet welcome just like they welcomed us."
"This will be a warm peace because it is based on economic cooperation with an entrepreneurial economy similar to ours, with very great economic abilities and considerable funds that is also looking for investment horizons," Netanyahu promised.
The agreement with the UAE "will create jobs, encourage initiatives, and expand both our economy and that of the UAE," he said, adding that it also brings peoples together." and will facilitate "direct unmediated meetings between citizens of Israel and the populations" of other regional Arab states.
Israel has suggested that more Gulf countries, such as Bahrain and Oman may follow with their own normalization deals. The country also hopes Saudi Arabia may also seek to formalize ties. Israel's El Al flight to Abu Dhabi flew through Saudi airspace for the first time on Monday.
Related posts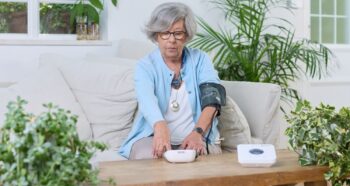 Smart Healthcare System Keeps Elderly At Home, Not In Hospital
November 29, 2023