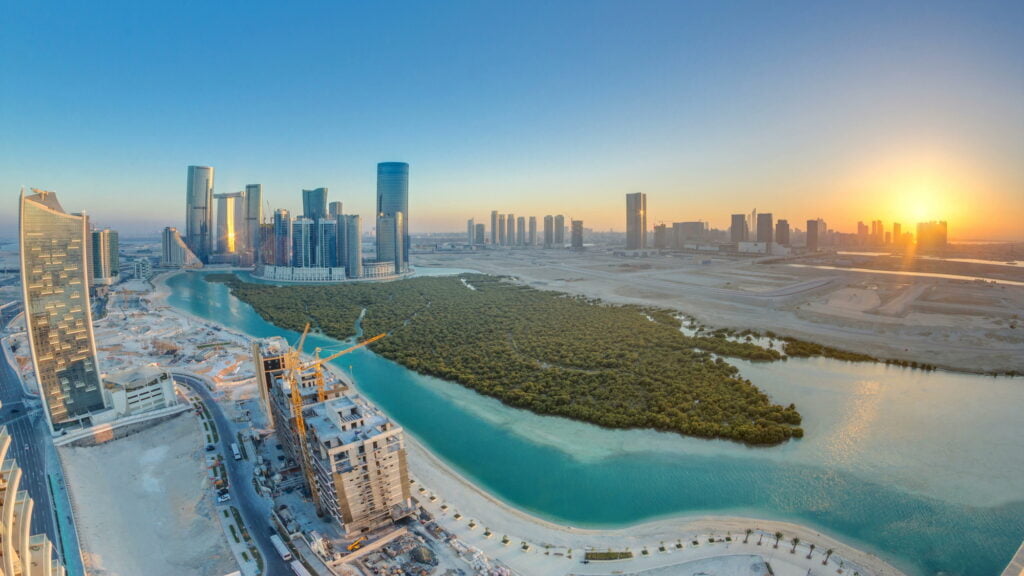 New collaboration deals between Israeli and the United Arab Emirates governmental and private entities are being announced one after the other as excitement and hope for present and pending collaborations run high in the wake of the US-brokered UAE-Israel normalization pact announced last week.
News headlines, social media channels and official government announcements are all hailing this agreement as a new opportunity for peace, business, and hope.
"It is a breakthrough. An historic agreement," OurCrowd CEO Jon Medved, an investor with UAE ties, tells NoCamels. "Everything has changed. This is not another stepping stone on the path [to peace]. This is a big, big change.
"This breakthrough paves the way for the UAE and Israel to create a partnership of prosperity that will warm the economies of both countries and transform the lives of millions in the region," he says.
SEE ALSO: In First, Israeli Pro Cycling Team Races In UAE Tour
Israeli investors and entrepreneurs woke up on Monday morning to inboxes brimming with requests for collaboration, congratulatory emails, and business pitches.
Yael Rozencwajg, a serial entrepreneur and founder at Nevelab, Call for Coders and Blockchain Israel, saw a deluge of messages pop into her inbox shortly after the UAE-Israel announcement. "In the last 24 hours, I received more emails than usual about setting up new ways to collaborate on blockchain technologies," she tells NoCamels.
Medved saw his inbox "blow up."
"The Arab world is reaching out now," he tells NoCamels. "Until now, it was slightly adventurous, risk-taking, very progressive businesspeople getting out on a limb but now they've got a hechsher [Kosher stamp of approval]."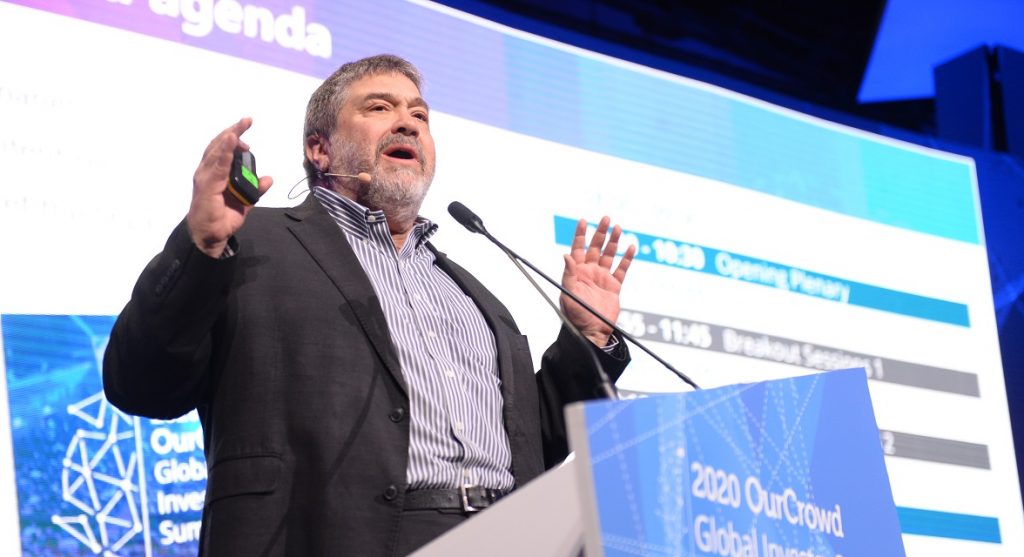 This stamp of approval to do business with Israelis opened the gates for companies from all sectors to announce new collaborations.
Of course, not all new announcements these last few days relate to brand new partnerships. Quiet ties between the UAE and Israel have been in place for several decades.
"The announcement to fully normalize the ties between Israel and the UAE has made public a clandestine relationship that has existed for the past few decades," said Yohanan Plesner, President of the Israel Democracy Institute, in a press statement. "As opposed to the 'cold peace' with Egypt and Jordan, this relationship includes the possibility for mutually beneficial trade and commerce between the two countries and a genuine exchange of ideas and even tourism between the two peoples."

The UAE is indeed the third country to have diplomatic relations with Israel. But there is much more than peace riding on this normalization of ties: the country's future in high-tech, health, academia, intelligence, defense and maybe even tourism is front and center in this deal.
"The Emirates have the money, power, mindset, creativity and efficiency. I think they are looking for solutions coming from the ground up. They recognize us as a top startup nation in terms of startups and innovation," says Rozencwajg.
"It's the same thing that South Korea and Japan and China, Germany, the UK and the US who all have amazing ecosystems of their own can gain from Israel," says Medved about the significance of the UAE-Israel deal. "What makes this so important is that this is a relationship at eye level. We are dealing with an equal. We are dealing with very sophisticated people. What they do in fintech, logistics, trade, or corporate banking is world-class. But Israel in terms of what is does in its technology capabilities is world-class. They want to work with us not just as investors or buyers of tech and products but as partners."
And there is notable excitement already afoot.
UAE-Israel cooperation deals target COVID-19, health, tech, space solutions
"There are big opportunities ahead," Hassan Abu-Dalo, an analyst at Grove Ventures, tells NoCamels.
He believes technology is going to be the main driver of this cooperation but not just. Abu-Dalo points to coronavirus research collaboration as an example.
Indeed, finding COVID-19 solutions is one of the highlighted topics in the joint statement released by US President Donald Trump, Israeli Prime Minister Benjamin Netanyahu and UAE leader Sheikh Mohammed Bin Zayed.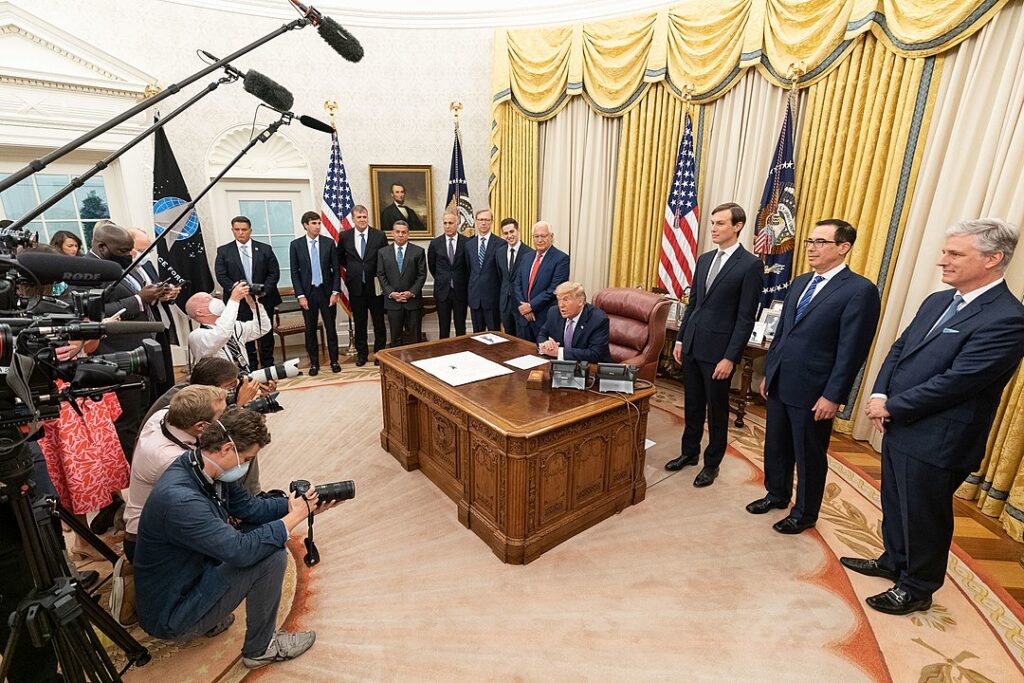 And announcements of partnerships to target this global health crisis have been quick to follow.
On Monday, Israel's Pluristem and Abu Dhabi Stem Cells Center heralded the signing by video conference of a non-binding Memorandum of Understanding to develop therapies for diseases including COVID-19.
"We are extremely proud to partner with our colleagues at the ADSCC by sharing knowledge and expertise that we believe will advance healthcare within and across our borders," Pluristem CEO and President Yaky Yanay said in a press statement. "I believe it is our obligation and privilege as business and scientific leaders to lead the way forward to strengthen collaborations and promote innovation and education. We are honored to be on the front line of this historical moment."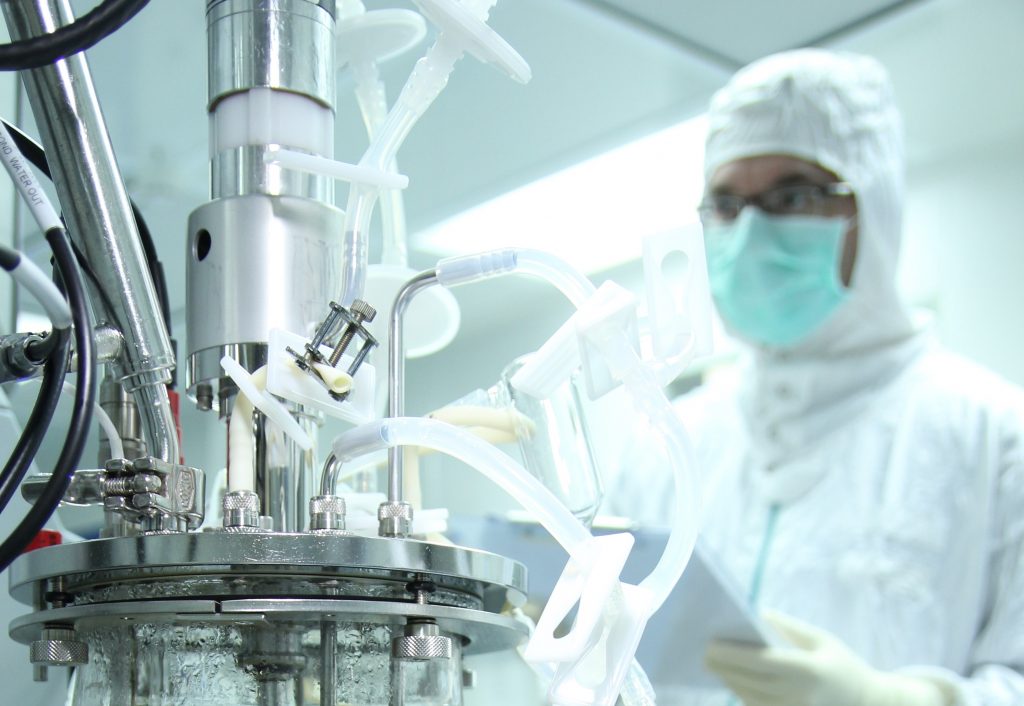 Earlier on Monday, United Arab Emirates-based APEX National Investment and Israel's TeraGroup announced a strategic commercial agreement to develop research and studies on the novel coronavirus (COVID-19).
Sign up for our free weekly newsletter
Subscribe
"We are delighted with this cooperation with TeraGroup, which is considered the first business to inaugurate trade, economy and effective partnerships between the Emirati and Israeli business sectors, for the benefit of serving humanity by strengthening research and studies on the Novel Coronavirus (COVID-19)," Khalifa Yousef Khouri, Chairman of APEX National Investment, said at a press conference in Abu Dhabi on August 15, according to WAM news agency.
And last month, prior to the peace deal agreement, Rafael Advanced Defense Systems and Israel Aerospace Industries (IAI) entered a historic collaboration agreement with Group 42, a company based in Abu Dhabi, to develop new COVID-19 focused systems and improve the healthcare situation of the entire region.
"IAI is excited to sign the collaboration agreement with our Abu Dhabi partners. COVID-19 does not distinguish between continents, peoples, and religions. We attach the utmost importance to a collaborative initiative that would yield breakthrough solutions. Over the past few months, IAI has mobilized its technological know-how, capabilities, and traditional boldness to help protect Israel and the local healthcare system. We are now proud to join forces with Group 42 from UAE and take the first step in what may become future joint work by the two countries," Yoav Turgeman, IAI VP and CEO of ELTA, said in a press statement.
In addition to COVID-19 solutions, the US said Israel and the UAE will announce "bilateral agreements on investment, tourism, direct flights, security, telecoms, energy, healthcare, culture, the establishment of reciprocal embassies, and other areas of mutual benefit," according to a White House tweet.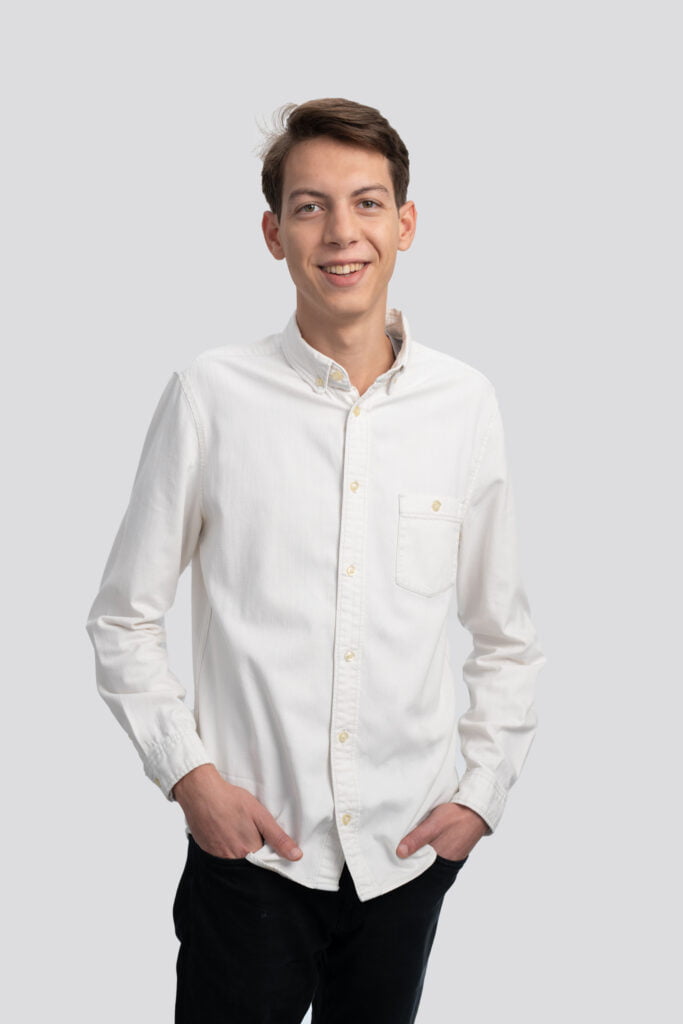 Abu-Dalo says the Emirates Mars Mission, launched last month, could already bring space collaboration between the two countries.
"Israel is very advanced in space research and has a new space economy," says Abu-Dalo.
"This is a very opportune moment to create a bridge between the UAE's economy, which is also a business hub at the center of the Asian market, European market and African market and be able to exchange with our innovation and ecosystem and be able to cooperate," says Abu-Dalo. "The UAE ecosystem is mature in its own right. There are opportunities on both ends of this bridge to benefit from. This will not be a one-sided deal."
Indeed, Israel's Minister for Science and Technology Izhar Shay spoke on the record about new commercial space and high tech cooperation, when he told Bloomberg TV that "the timelines are quite immediate" to leverage the not-so-secret UAE-Israel collaboration already in place "and take them to the next steps."
After touring the Ben Gurion International Airport on Monday, Netanyahu spoke of opening flights and incoming tourism. He also spoke about tech collaboration and the economic significance of the agreement.
"There is very great excitement there over Israeli initiatives and Israeli technology and this will lead to joint initiatives and additional employment," Netanyahu said.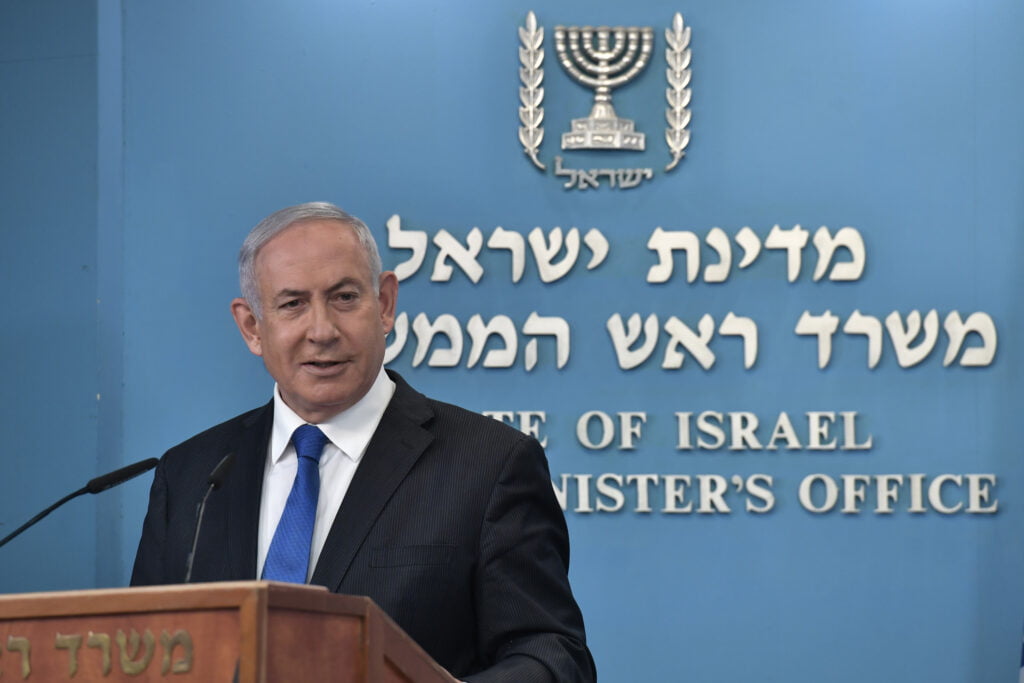 Israel also believes more Gulf countries, such as Bahrain and Oman may follow with their own normalization deals. The country also hopes Saudia Arabia, which has so far remained silent on the UAE deal, may also seek to formalize ties.
"Many of our problems transcend national boundaries, including water, food, disease and the environment. This agreement will accelerate rapid deployment of the latest innovation to fix the urgent issues facing us all. Clean energy, smart cities, transportation, healthcare, education, security so we can live safely. These are all urgent issues," says Medved.
Alhamdulillah, Baruch Hashem, God Bless
The jubilation at the prospects and headline-grabbing partnerships are significant. But Medved says the long-term view is key.
"This is about building a long-term strong foundation for a relationship that could be transformational," he says.
Yet he doesn't dismiss this need for hope. Now.
"Hope is an important thing today. We have been in a period that is bereft of a lot of hope. On many levels. In many societies around the world. Here comes some hope. And I'm with the team of hope," he tells NoCamels.
"In general, you will see most investors, most venture capitalists, most entrepreneurs as an optimistic bunch. Speaking as an Israeli entrepreneur, we want to change the world and make the world a better place."
SEE ALSO: Futuristic 'Smart City' Near Eilat Could Forge Closer Ties Between Israel And Saudi Arabia
"The pandemic has put us at the beginning of a new digital communication era, which requires a lot of countries to create the changes we need for the future. The Emirates are stepping up and creating their own future instead of being submitted to an old regime. This is a good thing for both Israel and the UAE," says Rozencwajg, a serial entrepreneur.
Sums up Medved: "I don't know what will ultimately happen and whether this is a euphoria bubble and we're so desperate for good news in this difficult time we're all in. No one has a crystal ball where this goes but I do believe this is the obvious and sane direction forward for the region. Alhamdulillah. Baruch Hashem. God Bless. This is all good. Who could be against this?"
Viva Sarah Press is a journalist and speaker. She writes and talks about the creativity and innovation taking place in Israel and beyond. www.vivaspress.com
Related posts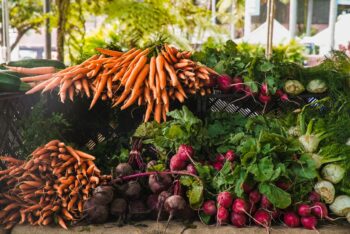 A Cybersecurity Approach To Cutting Food Waste
September 28, 2023