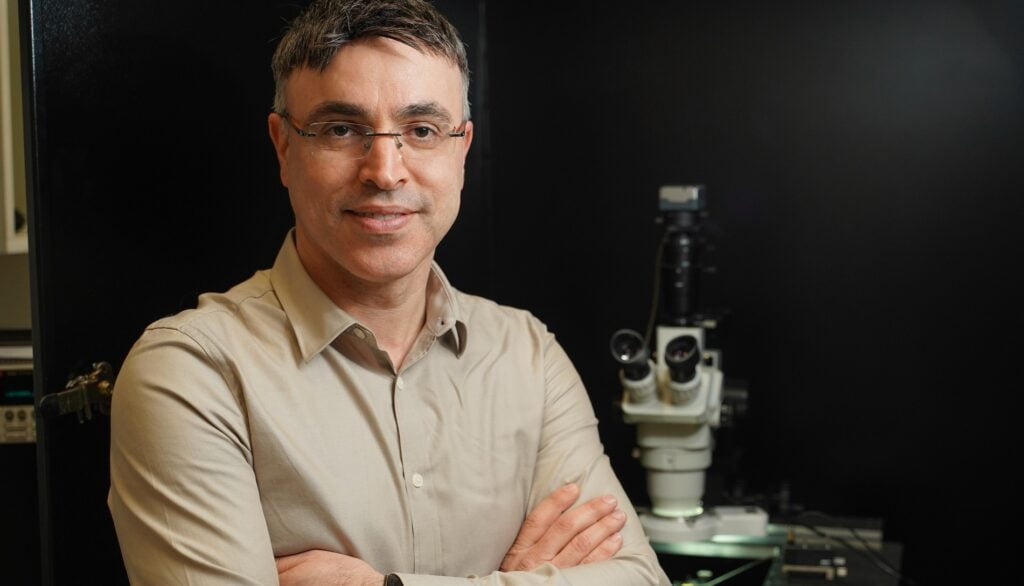 A breath test developed at the Technion-Israel Institute of Technology that detects COVID-19 was found to have an accuracy rate of 92 percent in a recent clinical trial.
The device was developed by a team led by award-winning scientist Professor Hossam Haick of the Wolfson Faculty of Chemical Engineering at the Technion and Dr. Yoav Broza of the Technion's Russell Berrie Nanotechnology Institute, in collaboration with researchers from Wuhan, China where the novel coronavirus was first detected in December 2019.
The breathalyzer is comprised of nanomaterial-based hybrid sensors that can detect COVID-19 from specific volatile organic compounds (VOCs), unique fingerprints for various forms of diseases, in exhaled breath, according to the Technion. Results can be had in under a minute and the test can be performed in point-of-care facilities without the need for extensive and expensive laboratory tests.
SEE ALSO: Israeli Scientist Wins EU Innovation Award For Breath Test Device That Detects Diseases
In a controlled clinical study conducted in March in Wuhan, the breath test device detected coronavirus disease-specific biomarkers in exhaled breath with 92 percent accuracy, 100 percent sensitivity, and 84 percent specificity. The peer-reviewed research was published in the scientific journal ACS Nano last week.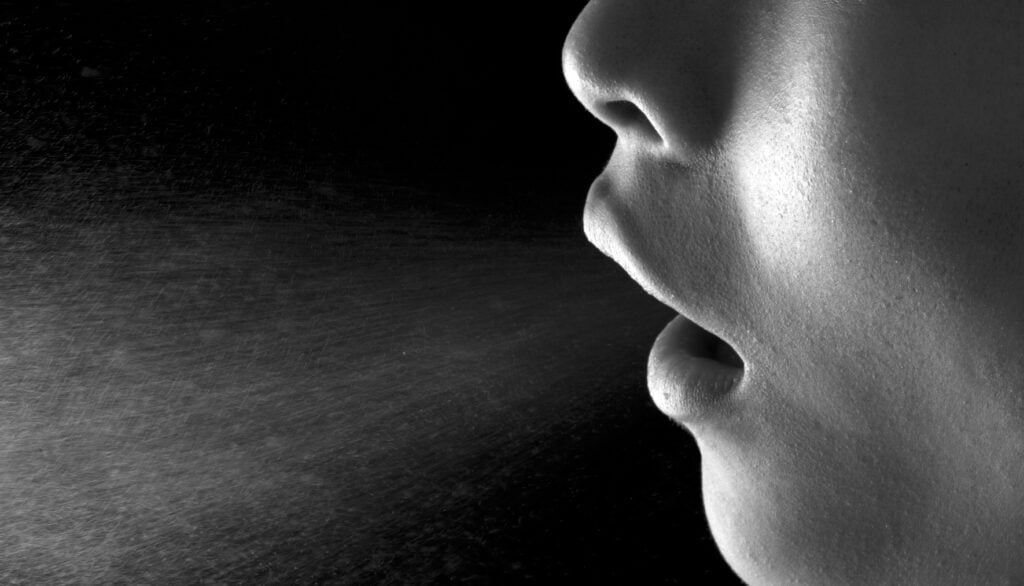 The study included a group of 140 people, including 49 confirmed COVID-19 patients, 58 healthy people and 33 patients with non-COVID lung infections. The device was able to differentiate successfully between active coronavirus patients and those in the healthy control group, and between patients with COVID-19 and patients with other lung infections with 90-95 percent accuracy.
The technology will be further developed for the market by Nanose Medical, a company co-founded by Prof. Haick and where he serves as chief technology officer. The company was established based on the Nanose, a breathalyzer-like device capable of diagnosing various diseases first developed in 2014 by Haick and Professor Nir Peled of Tel Aviv University's Sackler Faculty of Medicine.
In a 2017 study led by Haick and which involved 1404 participants from five countries, the NaNose was able to differentiate between malignant and benign tumors, as well as their source, with almost 90 percent accuracy.
Prof. Haick, Dr. Broza and their Chinese colleagues wrote in their current study that further validation studies will naturally be needed but the results of the trial "may serve as a base for technology that would lead to a reduction in number of unneeded confirmatory tests and lower the burden on the hospitals, while allowing individuals a screening solution that can be performed in PoC [point of care] facilities."
Sign up for our free weekly newsletter
Subscribe
The Technion noted in a statement that epidemiological data has shown that the COVID-19 pandemic propagates through "local community transmission," which means that the spread of infection cannot be accurately traced back to a source. "There is a need for a non-invasive, rapid, inexpensive testing method to screen COVID-19 positive individuals – especially pre-symptomatic or asymptomatic carriers. Such a test could significantly reduce the rate of transmission – saving lives," the university said.
Current testing for COVID-19 relies on swab samples analyzed in overloaded labs using Polymerase chain reaction (PCR) machines which examine the presence of a unique genetic sequence of viruses in a single sample. The test can take be time-consuming and delays between testing and results are frequent.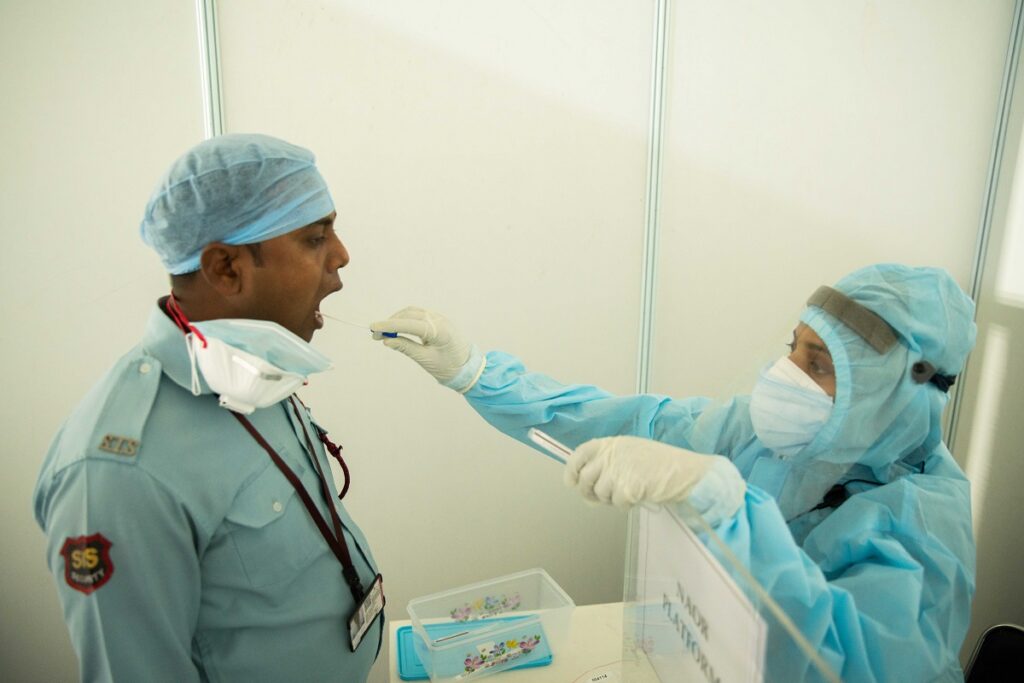 The researchers envision the COVID-19 breath test's utility as a screening tool in airports, shopping centers, and other public places where the risk of community spread is high, the university said.
Rapid COVID-19 tests
Israeli researchers have been at the forefront of rapid, non-invasive COVID-19 testing methods.
Late last month, an Israeli delegation traveled to India to determine the effectiveness of four cutting-edge coronavirus testing technologies including a spit test, a breath test, and a voice test. The rapid testing kits are based on Israeli technology and Israeli-Indian scientific research. The delegation returned earlier this month "optimistic" about the testing methods with potential results "in tens of seconds."
SEE ALSO: Israeli Scientists Say They Developed A COVID-19 Testing Method That Is '10 Times Faster'
In May, an Israeli researcher from Ben-Gurion University of the Negev (BGU) announced that he developed a COVID-19 test that identifies carriers through collected samples from a breath test or throat and nose swabs in under one minute.
In March, Israeli startup Vocalis Health launched a voice-based test study to triage, screen and monitor for COVID-19 symptoms.
Related posts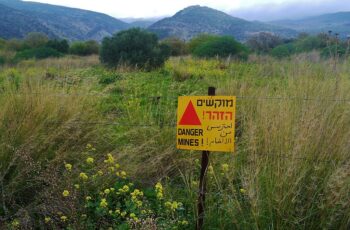 Using E.coli Bacteria To Detect Landmines From Afar
October 03, 2023