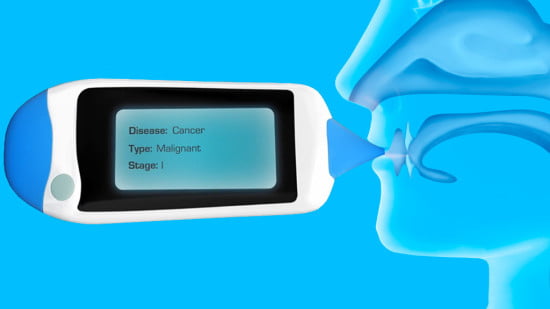 What if detecting cancer was as easy as breathing in and out? According to the results of a recent study, it is.
An international team of 56 researchers in five countries has confirmed that different diseases are characterized by different "chemical signatures" identifiable in breath samples.
The findings by the team led by Israel's Professor Hossam Haick of the Technion-Israel Institute of Technology were published recently in ACS Nano.
SEE ALSO: Revolutionary Device Detects Deadly Diseases, Cancer, On The Breath
Although diagnostic techniques based on breath samples have been demonstrated in the past, until now there has not been scientific proof that different and unrelated diseases are characterized by distinct chemical breath signatures. Also, technologies developed to date for this type of diagnosis have been limited to detecting a small number of diseases.
17 diseases, 13 shared chemical components
The study of more than 1,400 patients included 17 different and unrelated diseases: lung cancer, colorectal cancer, head and neck cancer, ovarian cancer, bladder cancer, prostate cancer, kidney cancer, stomach cancer, Crohn's disease, ulcerative colitis, irritable bowel syndrome, Parkinson's disease (two types), multiple sclerosis, pulmonary hypertension, preeclampsia and chronic kidney disease. Samples were collected between January 2011 and June 2014 from 14 departments at nine medical centers in five countries: Israel, France, the USA, Latvia and China.
The researchers tested the chemical composition of the breath samples using an accepted analytical method (mass spectrometry). They discovered that all 17 of the diseases contained the same 13 chemical components, albeit in different compositions.
"A unique fingerprint"
"Each of these diseases is characterized by a unique fingerprint, meaning a different composition of these 13 chemical components," Prof. Haick explained in a statement. "Just as each of us has a unique fingerprint that distinguishes us from others, each disease has a chemical signature that distinguishes it from other diseases and from a normal state of health. These odor signatures are what enables us to identify the diseases using the technology that we developed."
86% accuracy
With a new technology called "artificially intelligent nanoarray," developed by Prof. Haick, the researchers were able to perform fast and inexpensive diagnosis and classification of diseases, based on "smelling" the patient's breath, and using artificial intelligence to analyze the data obtained from the sensors. Some of the sensors are based on layers of gold nanoscale particles and others contain a random network of carbon nanotubes coated with an organic layer for sensing and identification purposes.
SEE ALSO: Israeli Researchers Decode Autism Genes
Sign up for our free weekly newsletter
Subscribe
Haick's team at first wondered if factors such as gender, age, smoking habits and geographic location would affect the technology, but found that it did not affect the reliability of the diagnosis.
"Our system has detected and classified various diseases with an average accuracy of 86%.," Prof. Haick and his previous Ph.D student, Dr. Morad Nakhleh, explained in a statement.
They added: "This is a new and promising direction for diagnosis and classification of diseases, which is characterized not only by considerable accuracy but also by low cost, low electricity consumption, miniaturization, comfort and the possibility of repeating the test easily."
Creator of the SNIFFPHONE
Haick is already well known for the SNIFFPHONE, a device he developed that can sense disease on the breath, much like a breathalyzer test. The SNIFFPHONE uses nanotechnology sensors to analyze the particles on the breath and can pinpoint exact diseases, like certain kinds of cancer, pulmonary and even the early stages of neurodegenerative diseases.
A most accomplished professor
In addition to being a professor at Technion and head of three major European consortia, Prof. Haick has received many prestigious awards and grants, including the Marie Curie Excellence Award, the European Research Council grant, grants from the Bill & Melinda Gates Foundation, the Hershel Rich Technion Innovation Award and the Humboldt Senior Research Award (Germany). He has been included in several important lists, including the world's 35 leading young scientists list published by MIT's Technology Review, the Nominet Trust 100 list (London), which includes the world's 100 most influential inventors and digital developments, and Los Angeles-based GOOD Magazine's list of the 100 most influential people in the world. Prof. Haick also received the highest teaching award granted by the Technion, the Yanai Prize for Academic Excellence.
Breath: "an excellent material for diagnosis"
Haick's group is not the first to use a patient's breath to detect diseases. Back in 400 B.C., before the invention of modern medicine, the Greek physician Hippocrates observed that a number of diseases could be detected on the breath.
"Breath is an excellent raw material for diagnosis," Prof. Haick said in a statement. "It is available without the need for invasive and unpleasant procedures, it's not dangerous, and you can sample it again and again if necessary."
Photos and videos: Technion-Israel Institute of Technology
Related posts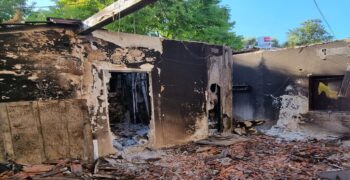 Israeli Hospitals Treating Burn Victims With Pineapple Protein
November 30, 2023