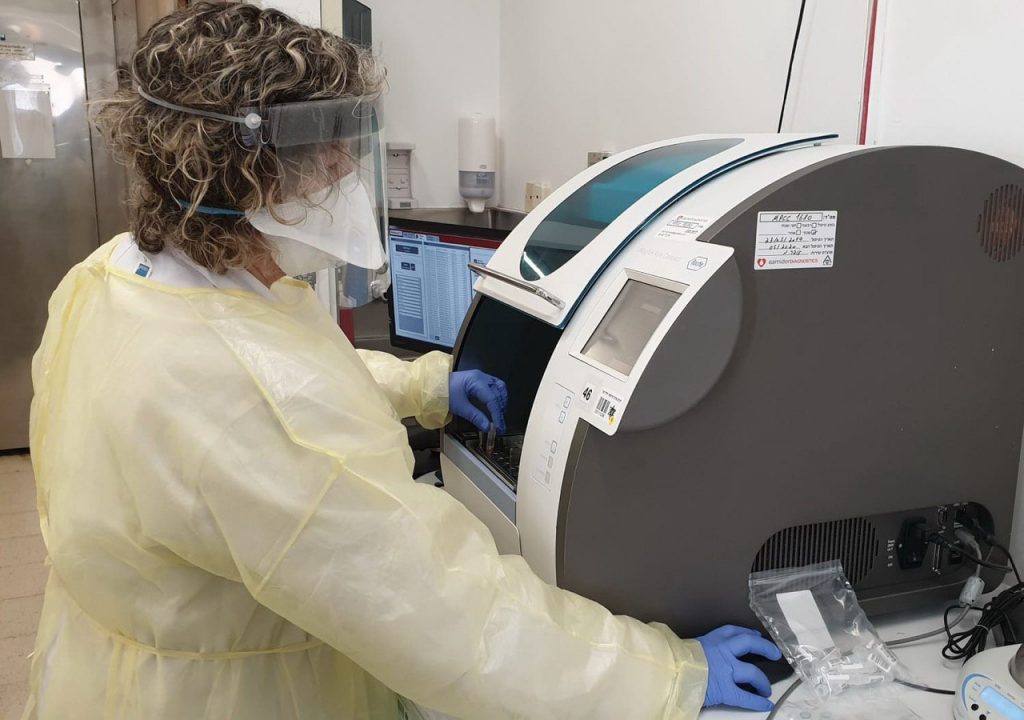 Israeli scientists at the Israel Institute for Biological Research (IIBR) have found that a combination of two existing antiviral drugs for Gaucher disease appears to inhibit the growth of SARS CoV-2, the virus that leads to COVID-19 and may work against other viral infections, including a common flu strain.
The IIBR is a governmental research center specializing in biology, chemistry and environmental sciences that falls under the jurisdiction of the Prime Minister's Office. During the pandemic, announcements have been issued by the Defense Ministry.
According to a press announcement on Tuesday, scientists at the secretive bio-defense lab tested an analog of the FDA-approved drug Cerdelga, and an analog of a second drug, Venglustat, currently in advanced trials. They found that, in combination, the drugs led to a significant reduction in the replication capacity of the coronavirus and to the destruction of the infected cells.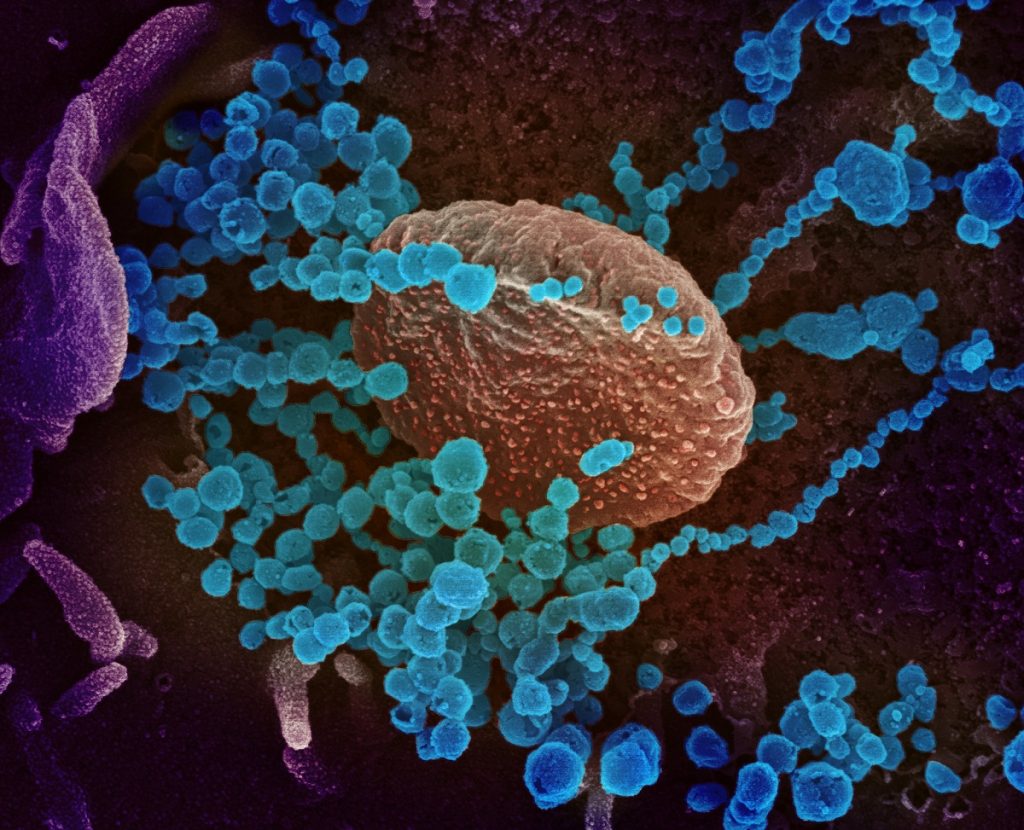 The two drugs are used to treat Gaucher disease, an inherited genetic condition most common in people of Ashkenazi Jewish descent that leads to the buildup of fatty substances in certain organs, particularly the spleen and liver, and can affect their function. The disease can also lead to skeletal abnormalities and blood disorders, In rare cases, Gaucher disease can also lead to brain inflammation, according to the Mayo Clinic. The disease is unrelated to COVID-19.
The Israeli researchers tested the drugs on mouse models using four different RNA viruses: Neuroinvasive Sindbis virus (SVNI), an infection transmitted via mosquitos that can lead to years of debilitating musculoskeletal symptoms; West Nile virus (WNV), also a mosquito-borne disease that can cause neurological disease and is potentially fatal; Influenza A virus, a strain of the flu; and SARS-CoV-2.
The researchers found that the two drugs were effective in all four cases. They work by inhibiting glucosylceramide synthase *GCS), an enzyme involved in the production of glucocerebroside, a lipid that accumulates in the tissues of patients affected with Gaucher disease. In the lab setting, they inhibited the replication of the viruses, and in the case of mice infected with SVNI, increased their survival rate.
In the case of COVID-19, the drugs "have an antiviral effect on the SARS-CoV-2 clinical isolate in vitro, with a single dose able to significantly inhibit viral replication within 24–48 h."
The two drugs are currently being tested for their effectiveness in treating animals infected with the coronavirus.
The study, published in bioRxiv, has not yet been peer-reviewed. The authors are all from the IIBR's Department of Infectious Diseases
The data suggests that "GCS inhibitors can potentially serve as a broad-spectrum antiviral therapy and should be further examined in preclinical and clinical trial," the scientists wrote, adding that repurposing approved drugs can lead "to significantly reduced timelines and required investment in making treatment available.
"Treatment of a new disease such as COVID-19 using an existing, approved drug may serve as an effective short-term solution considering that one of the major challenges in addressing such a pandemic is the length of time it takes for both the research and approval phases of new drugs," the Defense Ministry wrote in the announcement.
Sign up for our free weekly newsletter
Subscribe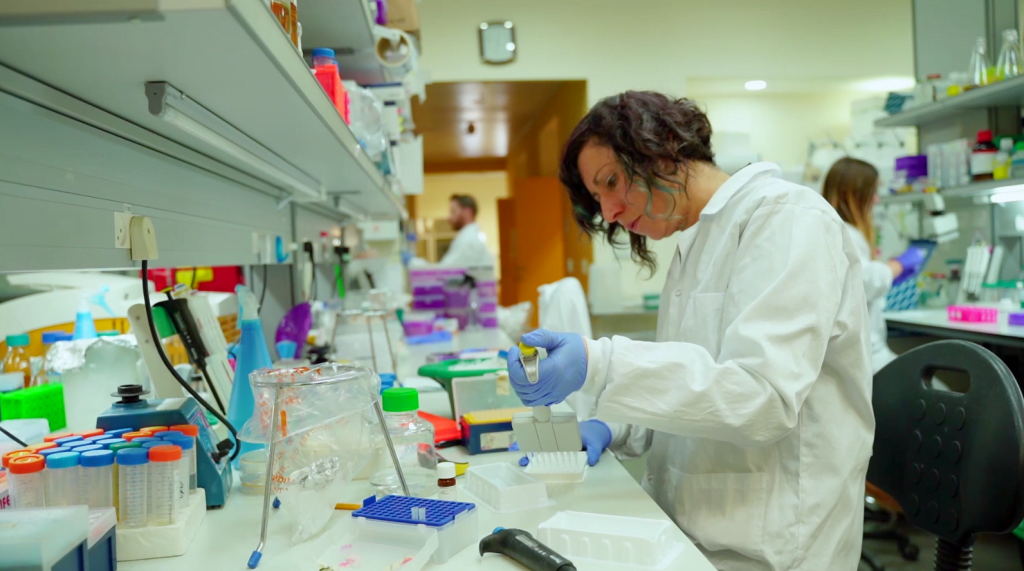 The lab has been conducting various research into COVID-19 for several months, including studies on possible treatment and a vaccine. Israeli Prime Minister Benjamin Netanyahu tapped the institute in early February to begin development on inoculation. In early April, the center reported "significant progress" and trials on animals.
The institute has also been involved in plasma collection from Israelis who have recovered from COVID-19 to research antibodies, proteins made by the immune system that can attack the virus.

Earlier this month, the IIBR said it completed a "groundbreaking scientific development" toward a potential treatment based on an antibody that neutralizes SARS-CoV2. The development had three key parameters, according to the IIBR: first, the antibody is monoclonal (lab-made identical immune cells that are all clones of a unique parent cell), and contains a low proportion of harmful proteins; second, the institute has "demonstrated the ability of the antibody to neutralize the coronavirus"; and third, the antibody was specifically tested on SARS CoV-2.
The Ness Ziona-based institute said it is now pursuing a patent for its development after which it will approach international manufacturers.

A number of Israeli scientific teams and over 100 groups worldwide are currently working to develop a vaccine or a treatment for COVID-19.
At least 10 candidate vaccines are in clinical evaluation, including those of
Massachusetts-based company Moderna which was the first to develop an experimental vaccine that went into trial quickly, and California-based biotech firm Gilead Sciences, which is evaluating the safety and efficacy of its novel antiviral drug Remdesivir, developed originally for Ebola, in adults diagnosed with COVID-19.
Last month, Israeli scientists at the Migal Galilee Research Institute formed a new company, MigVax, to further adapt a vaccine they developed for a deadly coronavirus affecting poultry for human use. The scientists had been working for four years to develop a vaccine for IBV (Infectious Bronchitis Virus) which affects the respiratory tract, gut, kidney and reproductive systems of domestic fowl.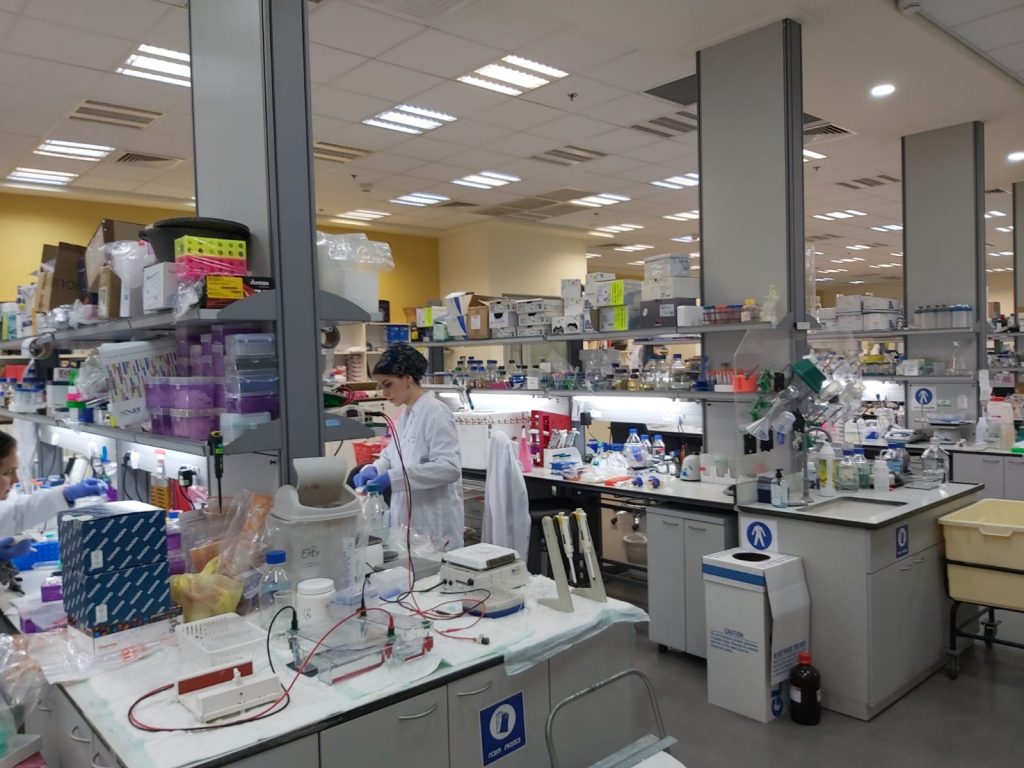 Also in April, an Israeli scientist was awarded a US patent for his innovative vaccine design for the corona family of viruses and indicated that he was on track to develop a vaccine for SARS CoV2.
Meanwhile, two Israeli bio-medical companies nabbed FDA approval for separate trials in the US with their respective solutions for COVID-19 as part of a compassionate use program, a treatment option that allows for the use of not-yet-authorized medicine for severely ill patients.
Both RedHill BioPharma, a publicly-traded specialty biopharmaceutical company, and Pluristem Therapeutics, also a public company that specializes in placental cell therapy, were given the green light for their imminent separate studies with the investigational drug, opaganib, and the
placental cell therapy PLX, respectively.

Related posts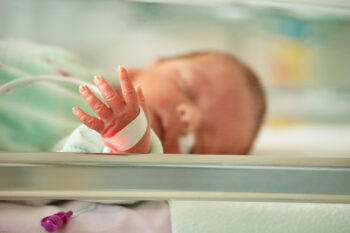 Insulin-Based Drug Gives Preemies A Fighting Chance
September 12, 2023