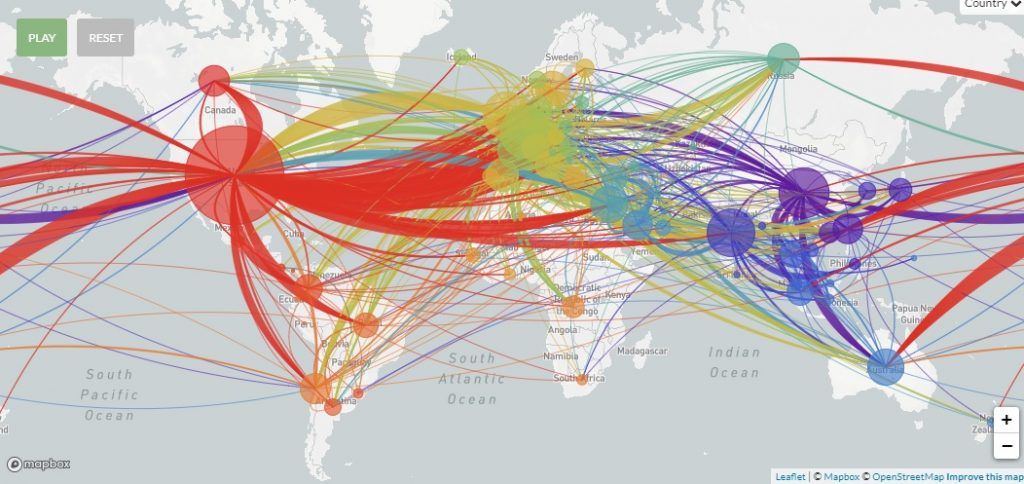 A majority of Israeli patients with COVID-19 were infected by a SARS CoV-2 variant that originated in the US, according to a genomic sequencing study by Israeli and international researchers.
The study was based on an analysis of the genomic sequences of over 200 coronavirus patients across Israel, constituting a representative sample of the general population. It found that over 70 percent of the infections were from a variant – or more accurately a haplotype – found in the US, says Dr. Adi Stern, an evolutionary virologist at Tel Aviv University' School of Molecular Cell Biology and Biotechnology who led the study.
The remaining nearly 30 percent were imported from Belgium (8 percent), France (6 percent), England (5 percent), Spain (3 percent), Italy (2 percent), the Philippines (2 percent), Australia (2 percent) and Russia (2 percent), according to the preliminary, non-yet-peer-reviewed research published this week on medRxiv.org.
Dr. Stern tells NoCamels that the study was conducted over approximately two months "so from the very beginning [of the outbreak of the pandemic in Israel], from some of the earliest patients until late April."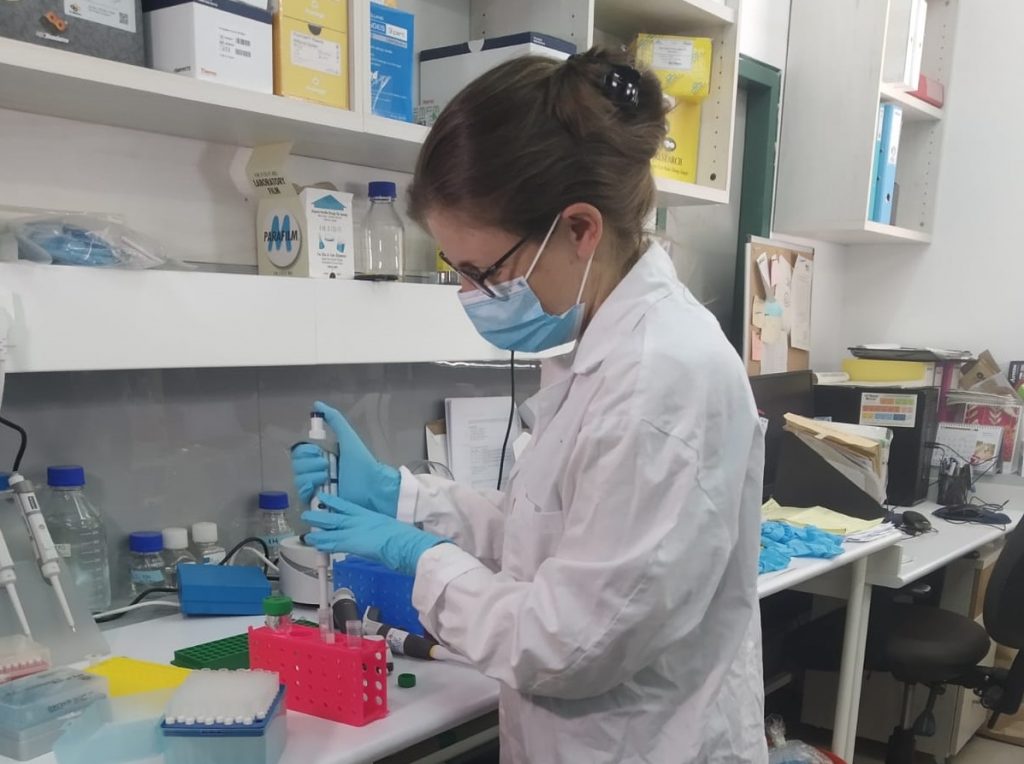 Israel's first confirmed case of coronavirus was recorded on February 21, 2020, three weeks after the country began restricting travel from Asia and closing its borders to tourists while implementing mandatory quarantines for travelers. Flights were also restricted early from Europe but not the US.
"There was a delay in policy. Flights from Europe were stopped between February 26 and March 4 and all travelers had to be quarantined, but flights from the US were only stopped on March 9," Dr. Stern says by way of possible explanation.
The findings show that "returning travelers from the US contributed more to the spread of the virus in Israel than those from Europe," she tells NoCamels. Closing the borders to flights from Europe "worked really well as we saw very few transmission chains from there."
Another partial explanation is the "different behavioral patterns," Dr. Stern says. Travelers from the US appear to have interacted more with Israelis, seen more family, or attended more social gatherings, she speculates.
Generally speaking, according to a statistical model built by the scientists, the rate of infection in Israel also decreased significantly following strict quarantine measures in mid-March.
Another interesting finding from the study was that over 80 percent of coronavirus infections in Israel were the direct result of just 10 percent of "super spreaders."
"Some of the clusters of sequences in the data that we saw were 100 percent identical and this tells us that there were some 'super spreaders,' Dr. Stern says, noting that the super-spreading may have occurred at various events such as weddings and other social gatherings.
As of May 19, the novel coronavirus has infected 16,650 people in Israel, with 3,074 active cases as of May 19, and 277 deaths. Over 13,000 have recovered.
Sign up for our free weekly newsletter
Subscribe
Dr. Stern says that no more than 1 percent of the population in Israel contracted the virus – a far cry from herd immunity.
To conduct the study, Dr. Stern and her team of doctoral students worked in collaboration with scientists at Emory University, the Gertner Institute, the Holon Institute of Technology, the Genome Center at the Technion Institute of Technology, as well as a number of leading Israeli hospitals.
They compared the genomic sequences of Israeli patients to some 4,700 genomic sequences taken from patients around the world, including through Nextstrain, an open-source project that tracks pathogen evolutions. The project has sequenced thousands of COVID-19 genomes and is tracing SARS CoV-2 mutations globally.
The coronavirus has only one known functional strain but a number of mutations.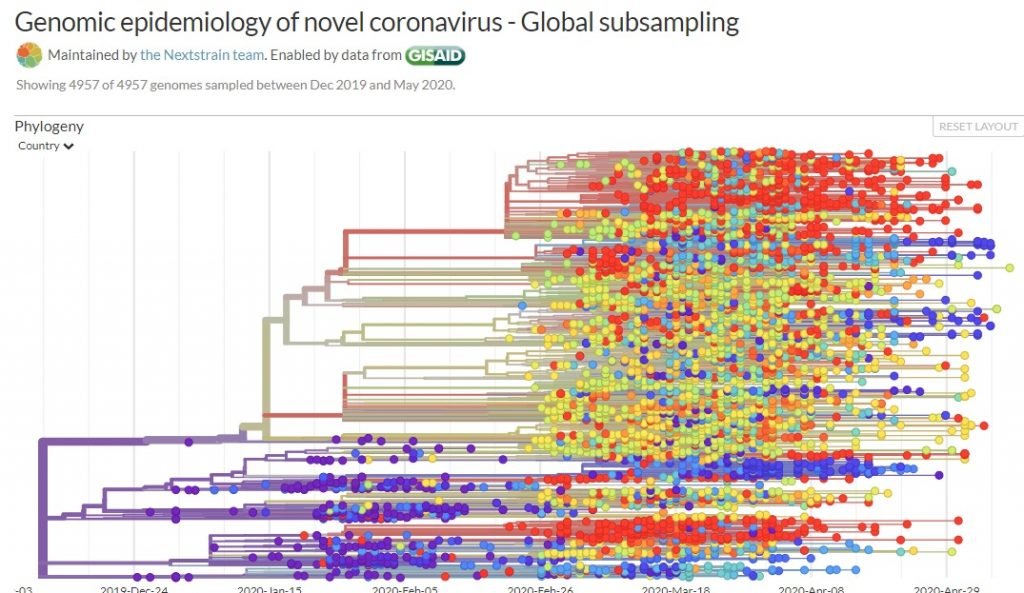 "The novel coronavirus is characterized by mutations that occur at a set pace," Dr. Stern said in a university statement. "These mutations do not affect the virus, i.e. it remains stable, but these mutations can help us trace the chain of infection from country to country."
SARS CoV-2 infection was first recorded in Wuhan, China in December 2019. It began spreading quickly across the world and as of May 19 has infected close to five million people with over 300,000 deaths globally.
"After the pandemic broke out in Wuhan…one or two mutations occurred, and one virus with a mutation may have migrated to Europe where it experienced additional mutations, and from there it traveled to the United States, and so on," explains Dr. Stern.
These mutations are a kind like a "barcode that helps us keep track of the progression and transformation of the coronavirus as it moves from country to country."
Dr. Stern says the new genomic map provides insight into the precise spread of the novel coronavirus within Israel and can inform future decision-making.
"Going forward, the data obtained from genomic sequencing will serve as an important basis for informed decisions about which institutions to close, for what amount of time, and in which format," she argues.
"In our study, we performed the first massive genomic sequencing of the coronavirus in Israel," Dr. Stern explains. "This technology and the information it provides is of great importance for understanding the virus and its spread in the population, as a scientific and objective basis for local and national decision-making. The data obtained from the research can greatly help policymakers on issues such as closures and quarantines."
"Policymakers can use the study to focus on preventative efforts against a second wave of the virus," she tells NoCamels.

Related posts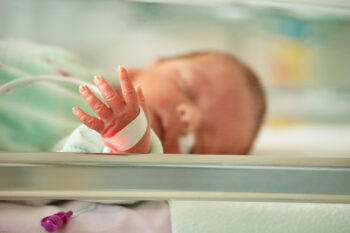 Insulin-Based Drug Gives Preemies A Fighting Chance
September 12, 2023