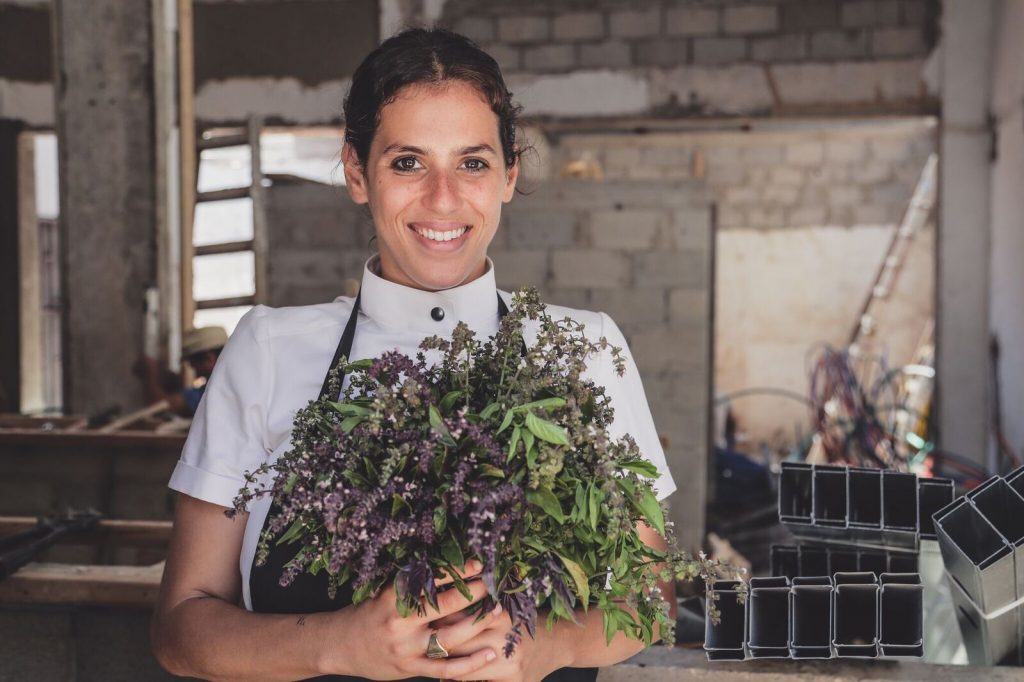 From New York to London, Paris, Amsterdam, and back to Tel Aviv and Jerusalem, Israeli cuisine has been taking the global culinary scene by storm for over a decade. Multinational restaurant groups helmed by celebrity culinary figures like Assaf Granit and Eyal Shani have been making waves abroad with their modern approach to Israeli cuisine, but so have female chefs like Einat Admony and Gazala Halabi who, in their hustle to succeed in a male-dominated industry, have completely stolen the hearts of critics and diners alike.

And they are by far not the only ones. In Israel, female chefs like Naifa Mulla of experimental culinary platform L28 and Game of Chefs series winner Avishag Levy are just a few who have stood out for their creativity.

In Tel Aviv, more specifically, a number of female chefs, restaurateurs and heads of hospitality groups are slowly redefining the local food culture, and blazing new trails in the city's thriving dining scene while helping other women in the field.

Ruti Broudo is a prime example. As the co-founder of R2M, one of Tel Aviv's largest and fastest-growing hospitality companies, Broudo oversees seven hotel and restaurant concepts in the city including Brasserie, CoffeeBar, Disco Tokyo, Herzl 16, and the acclaimed Hotel Montefiore.

Over the course of her career, Broudo has spent time in New York, London, Amsterdam, Tokyo and Paris to draw inspiration for the concepts that she has successfully transplanted in Israel. "My ambitious mentality and business-focused mindset has allowed me to recognize opportunities and to take the risks which I am passionate about. This has been the approach for all of our properties, as well as to add something aspirational and authentic that has not been done before in Tel Aviv," Broudo tells NoCamels.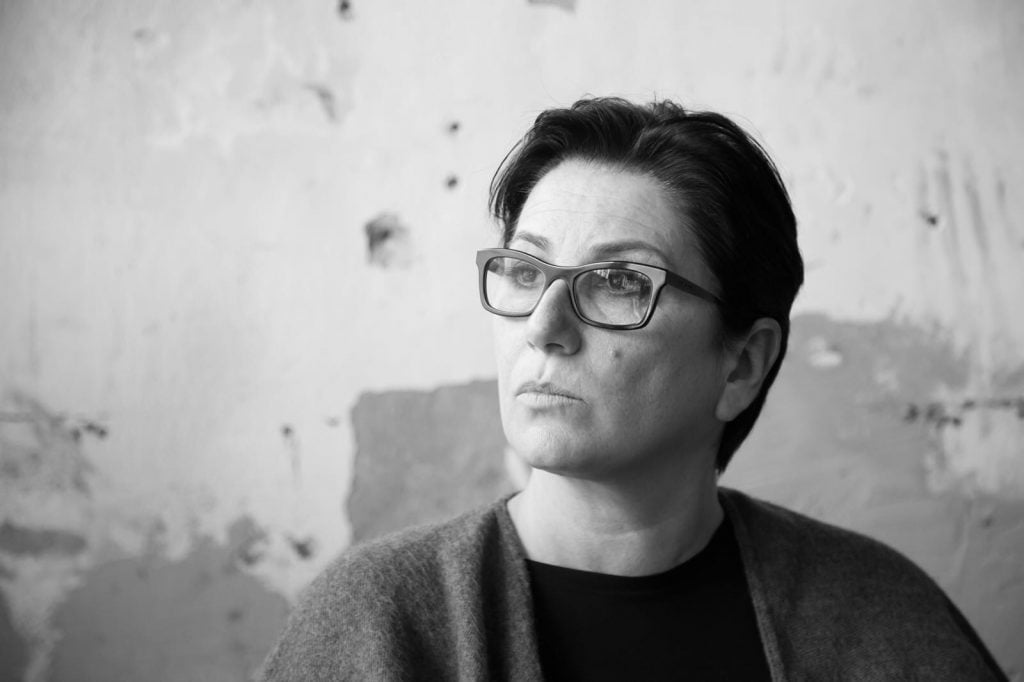 And she's quite aware of the glass ceiling she has shattered. "I have broken down the general stereotype that comes with owning and operating a hospitality group. Although my partner is male, we are equals in this business. I hope that I can lead by example and empower other women to pursue whatever it is they want. Times are changing," says Broudo on International Women's Day 2020, marked on March 8.

Merav Barzilay, owner of organic, vegetarian institution Meshek Barzilay in Tel Aviv's Neve Tzedek neighborhood, says she is doing what she can to promote talented women from within. "If given the choice between two equally capable and experienced candidates, I will almost always go with the woman. I try to hire women, support female farmers and makers, and host pop-ups and workshops with fellow female chefs. Women get a bad rap for being crazy or emotional, or whatever it is they say about us. But, generally speaking, I find women to be effortless to work with," Barzilay points out.

"Israeli women are nurturing, but tough, and that's how I approach my restaurant from a business perspective," Barzilay tells NoCamels.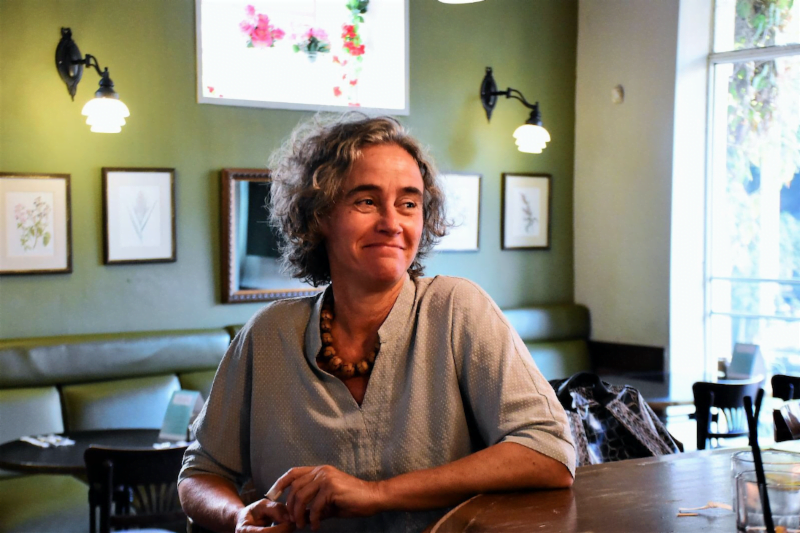 From a culinary perspective, she adds, "our people are known for turning Israel, a country awash in swamps and endless expanses of desert, into some of the most agriculturally productive land and soil in the world. We respect our land and know how to cultivate it. That appreciation and diligence inform everything about Meshek Barzilay."
"We have so many different climates in Israel – the lush Golan, the cool Jerusalem hills, the hot, dry desert, the salty coast. We produce so much for such a small country, and our agricultural technology is some of the best in the world. The food system does more than impact our cooking, it is our cooking. We have a hyper-seasonal menu. We only serve what grows within our borders, and that leaves plenty to choose from," she emphasizes.
Meshek Barzilay's winter menu includes a soup of mushroom broth and roasted chestnuts, cabbage steak with homemade feta, and a winter citrus salad. The restaurant's breakfast menu – and Israeli breakfast is hailed worldwide – offers an asparagus omelet, chickpeas and cauliflower shakshuka, and of course Israeli salad with raw tahini (seaweed and sprouts are optional.) Meshek Barzilay also has a Delicatessen, with a prepared food bar for takeaway or delivery, an organic grocery, a shake counter, and a bakery.
Sign up for our free weekly newsletter
Subscribe
Vegan and fresh in Tel Aviv
For chefs like Shirel Berger of vegan eatery Opa, in Tel Aviv's Levinsky Market, opening a restaurant in Israel was a deliberate choice.
"There is something in the earth here that is really good. The climate, the vegetables and fruits are top-notch – better than anywhere I've ever traveled to. The potential for agricultural progression here is huge. This is why I chose to open in Israel and not anywhere else," she tells NoCamels.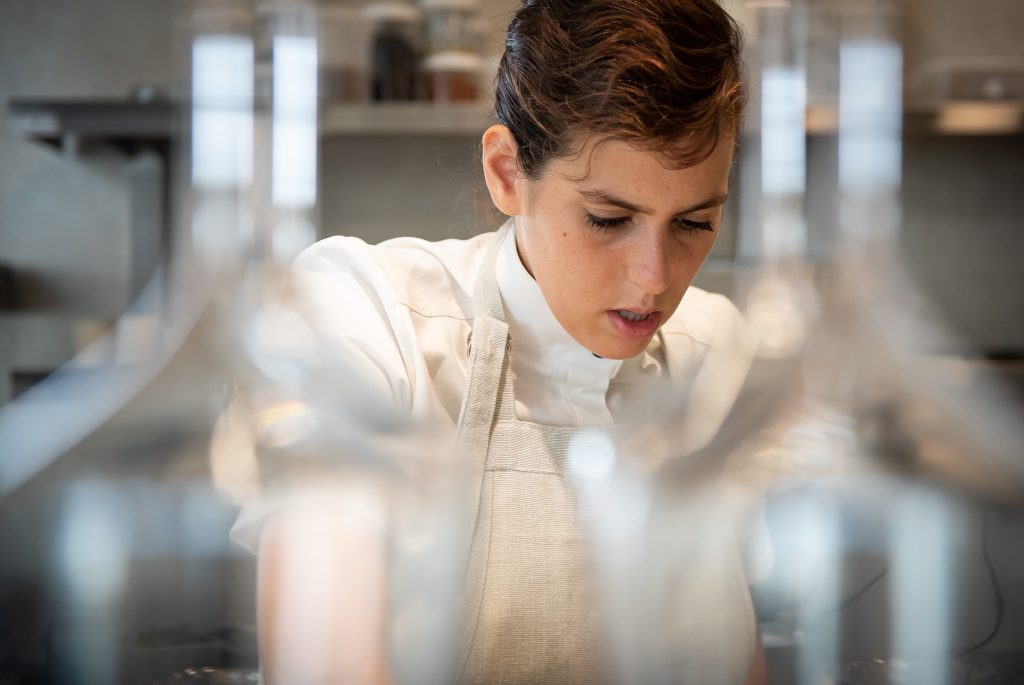 Although Berger spent time staging at Jean-Georges Vongerichten's famous New York City outpost, ABC Kitchen, the plan was always to come home. "My work at ABC Kitchen really pushed me from every direction to become a perfectionist. It was one of the most defining moments of my culinary career."
Opa is quite unique in Tel Aviv – a city known as the "vegan capital" of the world – combining plant-based and health-conscious offerings with fine dining and minimalism both from a culinary perspective and decor. White onion with plum vinegar and golden berries, and white yam in fermented mushroom stock with aged apple vinegar and chives are just of the few items currently on the seasonal menu.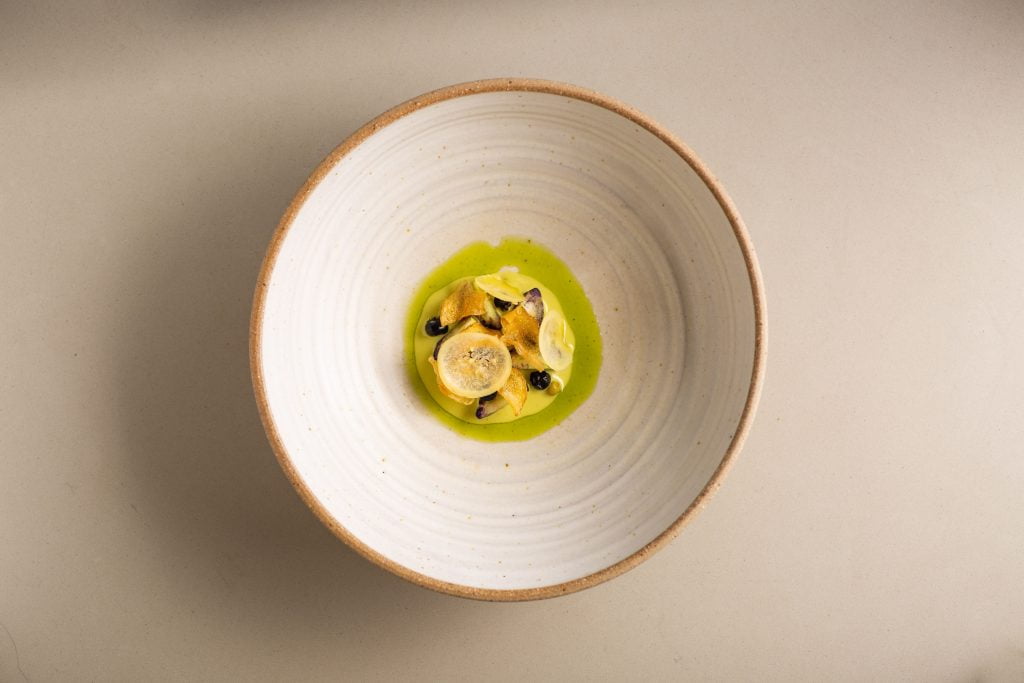 Berger makes the fruits and vegetables on each dish the focal point and works to creatively enhance the flavors through salting, dehydrating, braising and fermenting techniques. Each dish is centered around one main ingredient – the fruit or vegetable – which is then transformed into different elements like sauces, jams, and dressings.
Israeli hospitality
From street food to fine dining, the melting pot of food cultures in Israel is as diverse as it is abundant, and it almost always begins with a story from home, from childhood.
"Growing up in Israel with a traditional upbringing and a sense of Israeli hospitality is definitely where it began for me," says Broudo. "Every week, we would prepare for Shabbat at my parents' house, and I would always help my family cook and set the table to prepare for our guests. Hosting was instilled in me at a very young age, and I look at hospitality as bringing people together and creating cherishable moments."
Barzilay's journey is also rooted in family history. She first opened a restaurant in 2002 in Yarkona, a small, agriculture-based moshav in central Israel established in 1932 with the help of her grandparents. Her connection to her community and the land and its products led her to develop the "farm-to-table" approach and eventually open a restaurant in Tel Aviv.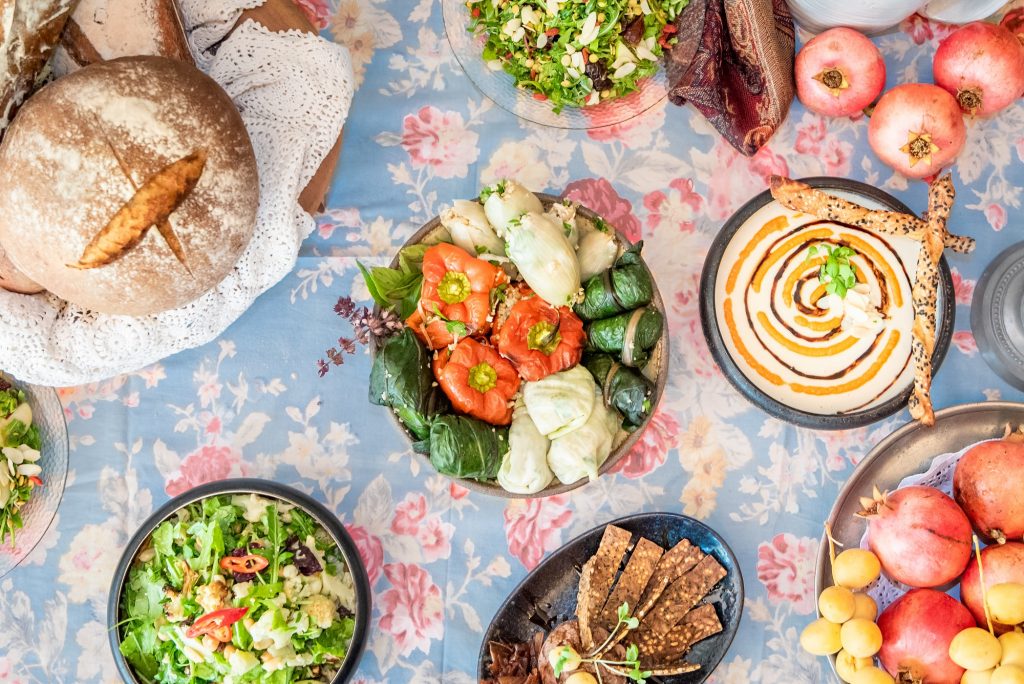 The desire to broaden culinary horizons and find true success stems from a long and complicated Jewish history, Barzilay explains.
"Israelis have incredible palates. We like real food and we like bold flavors, a variety of textures, colors and aromas. Dry, flavorless food – it depresses us. With everything we have been through generationally, we really do not believe in deprivation," she says.

Related posts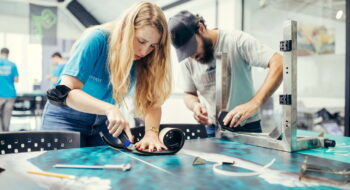 Tech Innovators Come Together To Help Israel's Wounded Warriors
September 18, 2023