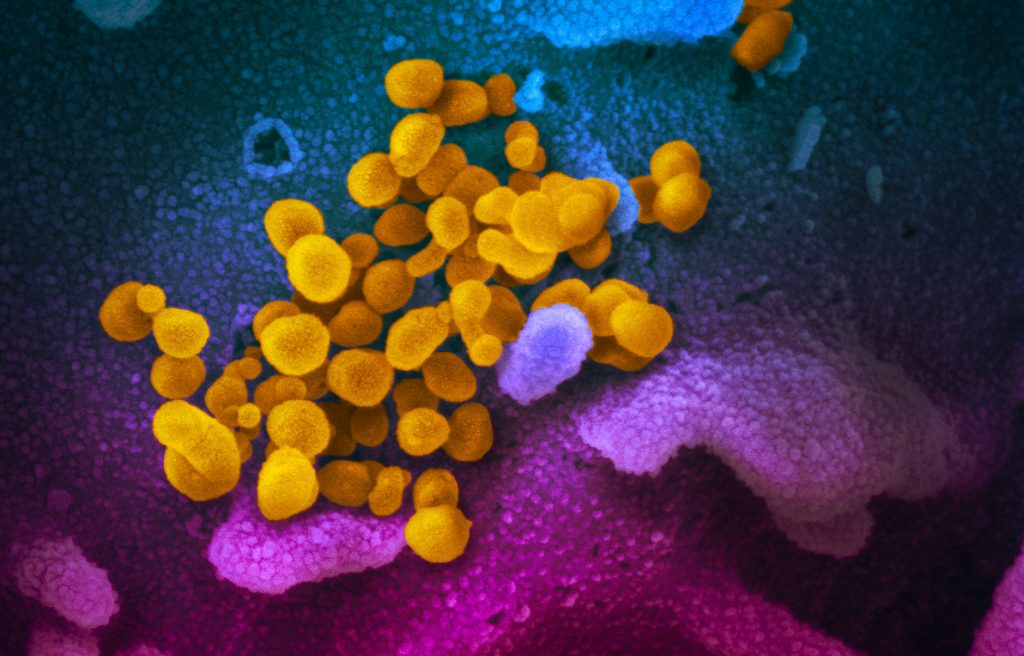 Israel's BATM Advanced, a provider of real-time tech for networking solutions and medical laboratory systems, announced on Thursday that it developed a quick and accurate diagnostics kit for the novel coronavirus, known as 2019-nCoV. The virus causes the disease called COVID-19 which has, as of February 26, claimed the lives of over 2,800 people, mainly in mainland China, and infected over 82,000 worldwide (according to this live-updating map of the outbreak that draws figures from the World Health Organization and other agencies).
BATM Advanced said the kit, developed by its bio-medical division, will allow laboratories to detect whether a patient has the virus in approximately 25 minutes. The kit has undergone testing by several central laboratories and hospitals, and BATM said it will begin production of the kit at the company's Adaltis facility in Rome.
The company said it is working with academic and research institutions, primarily in Europe, to make the kit affordable for large-scale production. BATM said laboratory bench tests will begin as soon as possible.
BATM's CEO Dr. Zvi Marom tells NoCamels that the biomed firm received a sequence of the virus, and subsequently the virus itself, for testing purposes. Dr. Marom says the company already has an advanced diagnostics kit that can detect SARS (Severe Acute Respiratory Syndrome) and MERS (Middle East Respiratory Syndrome) "and COVID-19 is a related disease so the idea is to have the kit be able to differentiate between them."
Dr. Marom says BATM has been in touch with colleagues in China and other countries from the beginning of the outbreak, trying to learn as much as possible about the virus to develop a diagnostic solution.
BATM said the COVID-19 diagnosis system will also be included in a suite of testing kits for travel panels developed by its subsidiary Ador Diagnostics, which is focused on the development of unique in-vitro molecular diagnostics. Ador developed a molecular biology solution called NATLab that provides rapid diagnosis of bacterial, viral or fungal infections within approximately 15-90 minutes, using DNA sampling. NATLab received its first commercial order in January.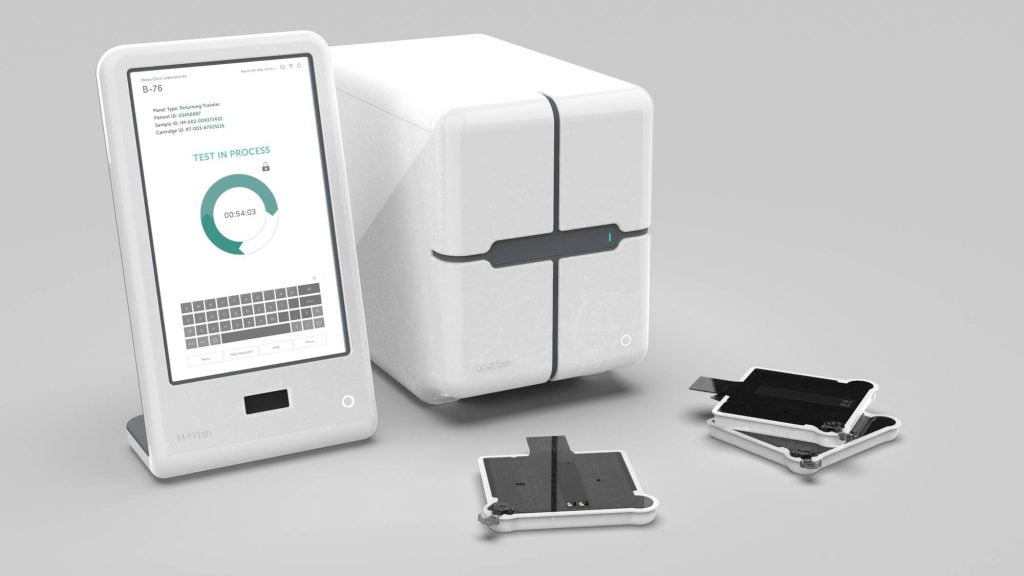 "NATLab has 40 registered patents and tests for tropical diseases like malaria and tuberculosis, infections like streptococcus [strep throat] and sepsis, and also meningitis, so now with COVID-19 added, labs can know who has what in about 25 minutes," Dr. Marom tells NoCamels.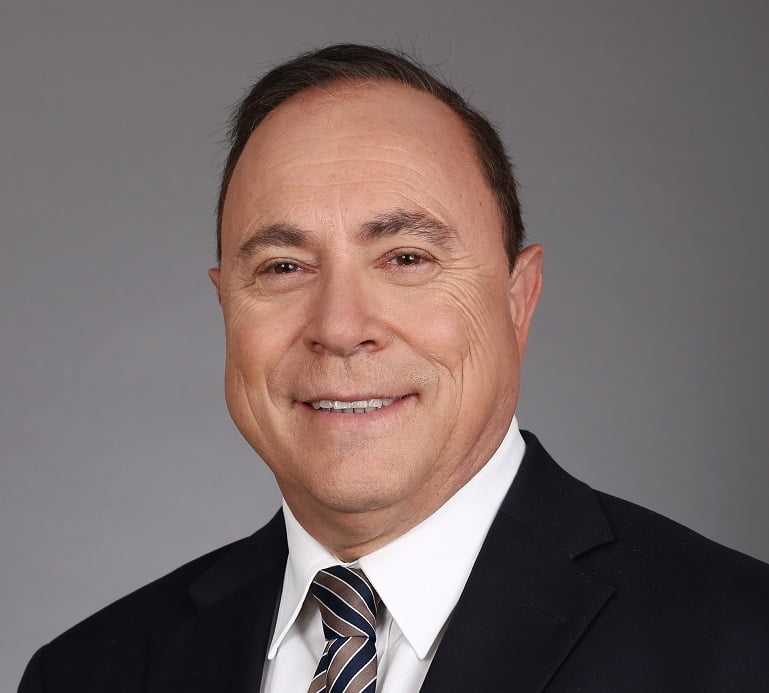 "We believe that the strategy we adopted in our bio-medical division is proving to be correct, especially in light of the current COVID-19 outbreak," Dr. Marom said earlier in a press statement. "We are able now to quickly provide diagnostic kits for any new pathogen that appears.
"Furthermore, we have already received extremely positive feedback and significant interest from several leading medical institutions that have started testing the first panel of Ador's NATlab solution and adding COVID-19 will greatly strengthen its appeal and value," he added.
BATM said the COVID-19 kit supports all the US Centers for Disease Control and Prevention (CDC) recommendations and has already received interest from customers in several countries.
Dr. Marom tells NoCamels that once the spread of the virus stops – he suggested around Passover time in April – "we will have a better idea of how to quickly diagnose for the next time."
Coronavirus news
Coronaviruses are a set of viruses transmitted first between animals and people that cause a range of illnesses ranging from a common cold to pneumonia to severe respiratory conditions, according to the World Health Organization. SARS (Severe Acute Respiratory Syndrome), which originated in China in 2002, and MERS (Middle East Respiratory Syndrome), first identified in Saudi Arabia in 2012, were caused by coronaviruses first transmitted from civet cats and dromedary camels to humans, respectively. The viruses then spread from human to human.
Sign up for our free weekly newsletter
Subscribe
The WHO first heard of an outbreak of pneumonia caused by an unknown virus spreading in the city of Wuhan in China's Hubei province in late December. The virus was later identified as 2019-nCoV and severe acute respiratory syndrome coronavirus 2 (SARS-CoV-2) and was also known as the novel coronavirus. Its origins are not yet known or have not been disclosed.
The outbreak was declared a Public Health Emergency of International Concern by WHO in late January as Chinese authorities launched efforts to contain the spread by placing most of Hubei province – home to over 50 million – on lockdown and restricting travel and movement. A majority of the deaths and infections from the coronavirus have been in Hubei province.
The virus has since spread to 50 countries. A majority of infections outside of China have been reported in South Korea, with high rates in Italy, Japan, and Iran.
Israel urges restricted travel amid coronavirus spread
Israel became the first country in the world on Wednesday to advise its residents to avoid international travel amid concerns about the spread of the coronavirus.
The Israeli Health Ministry issued a directive "to reconsider the necessity of flights abroad in general, beyond the required isolation upon return from specific countries."
"The assessment is that there is a high probability the disease has already spread to other regions of Europe and many other places in the world," the Health Ministry said.
Last week, 11 Israelis who were on the coronavirus-stricken cruise ship the Diamond Princess off the coast of Japan returned to the country and were placed in hospitalized quarantine at the Sheba Medical Center. Two of them have since tested positive for the virus. Four Israelis who were on the ship had contracted the virus and have been hospitalized in Japan. Three of them were reported to have recovered.
An Israeli who returned to the country this week from Italy was confirmed on Thursday to have contracted the virus.
In addition, some 1,600 Israelis are in 14-day quarantine according to Health Ministry guidelines which direct those returning from China, Japan, Hong Kong, Thailand or Macau to go into isolation at home and in a medical facility. This also included Israelis who came into contact with a South Korean pilgrim group during a recent trip to Israel whose members tested positive for the virus.
Meanwhile, US company Moderna announced this week that it shipped out an experimental vaccine that might protect against the novel coronavirus outbreak. The company's first batch was sent to the National Institute of Allergy and Infectious Diseases (NIAID) on Monday, The Wall Street Journal reported. US federal scientists will investigate the vaccine and may begin clinical trials as soon as April, according to the report.
Related posts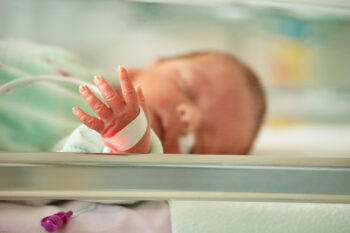 Insulin-Based Drug Gives Preemies A Fighting Chance
September 12, 2023