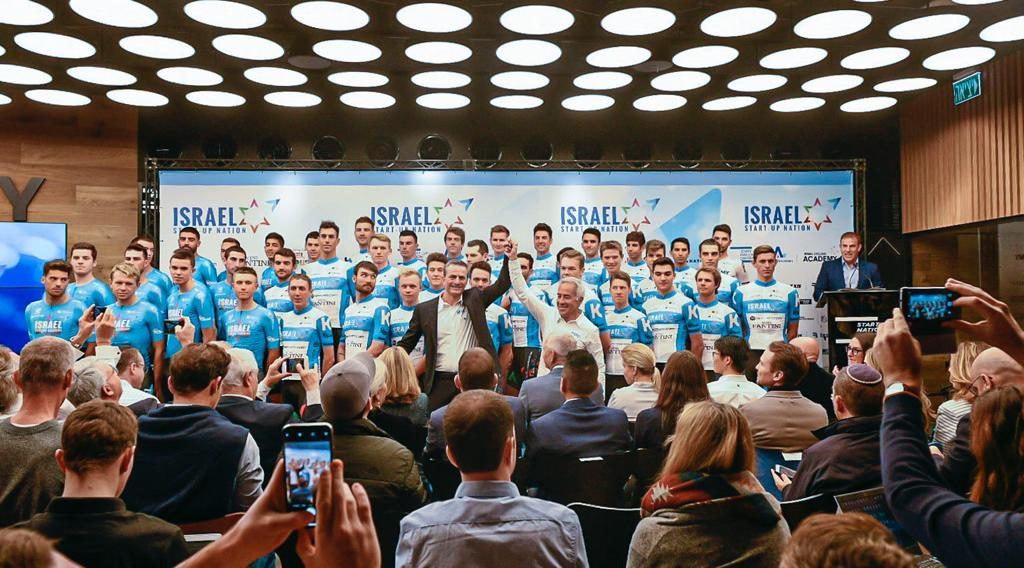 An Israeli team is set to compete for the very first time in the Tour De France next year as a new entrant in the World Tour.
The Israel Cycling Academy, in partnership with Start-Up Nation Central (SNC), an Israeli non-profit that tracks the local innovation ecosystem, announced the launch of the new team, dubbed "Israel Start-Up Nation," at an event in Tel Aviv on Wednesday. The name is a nod to Israel's earned reputation as the country with the most startups per capita in the world.
SEE ALSO: Cycle City: Tel Aviv Dedicates Mideast's 1st Olympic-Standard Indoor Velodrome
The team will carry 30 riders from 16 different nationalities, including four Israelis whose names the academy announced on Wednesday: Itamar Einhorn, Omer Goldstein, Guy Niv, and Guy Sagiv. Some of the sport's most experienced riders including Andre Greipel, a professional road cyclist from Germany, Dan Martin, a two-time Tour de France stage winner from Ireland, and Dani Navarro, a pro cyclist from Spain, are also on the team, the academy said.
They will compete next summer in the annual Tour De France race, one of the most prominent and grueling cycling events that takes riders on a 23-day journey primarily across France.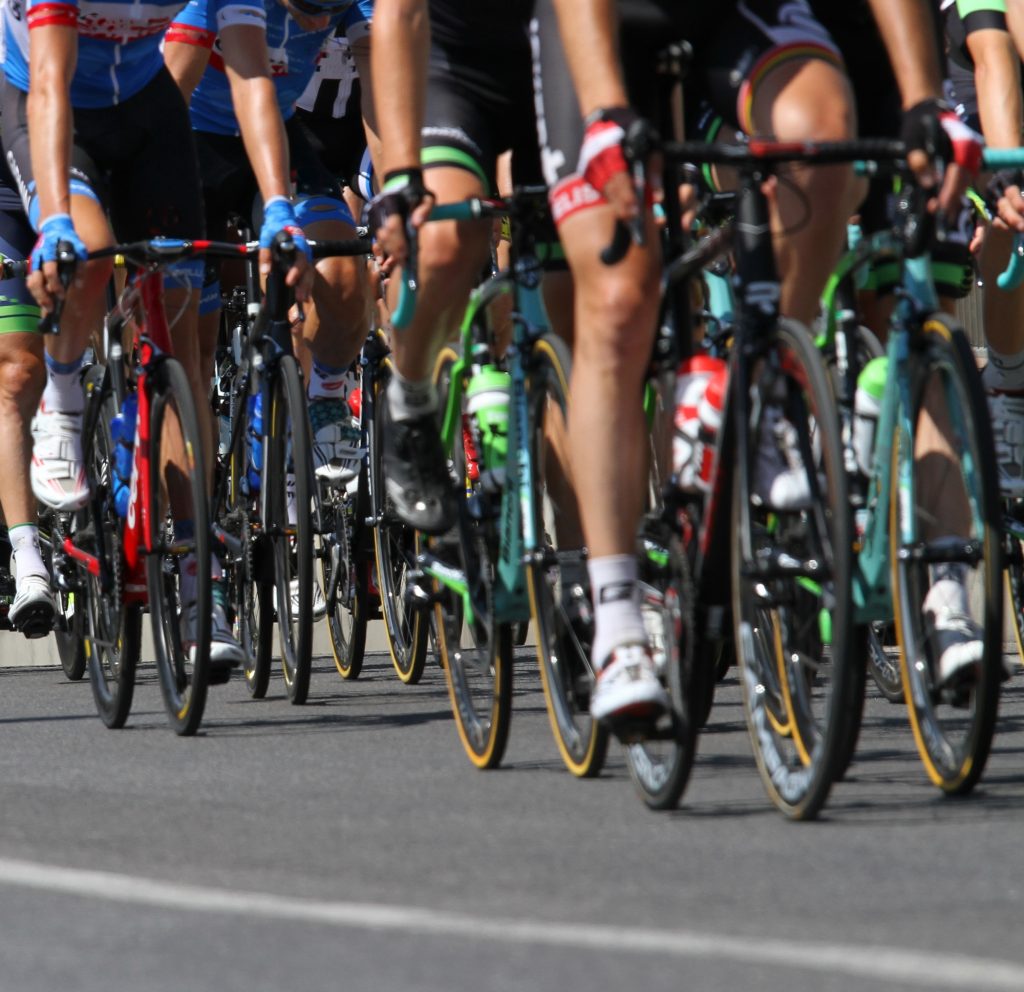 The Israeli team is owned by Israeli-Canadian philanthropist Sylvan Adams and Israeli businessman Ron Baron.
Adams is a cycling enthusiast who played a major role in helping to build the Middle East's first indoor velodrome in Tel Aviv and bringing the Giro d'Italia to Israel last year where the multiple-stage bicycle race from Italy kicked off its "Big Start" in Jerusalem.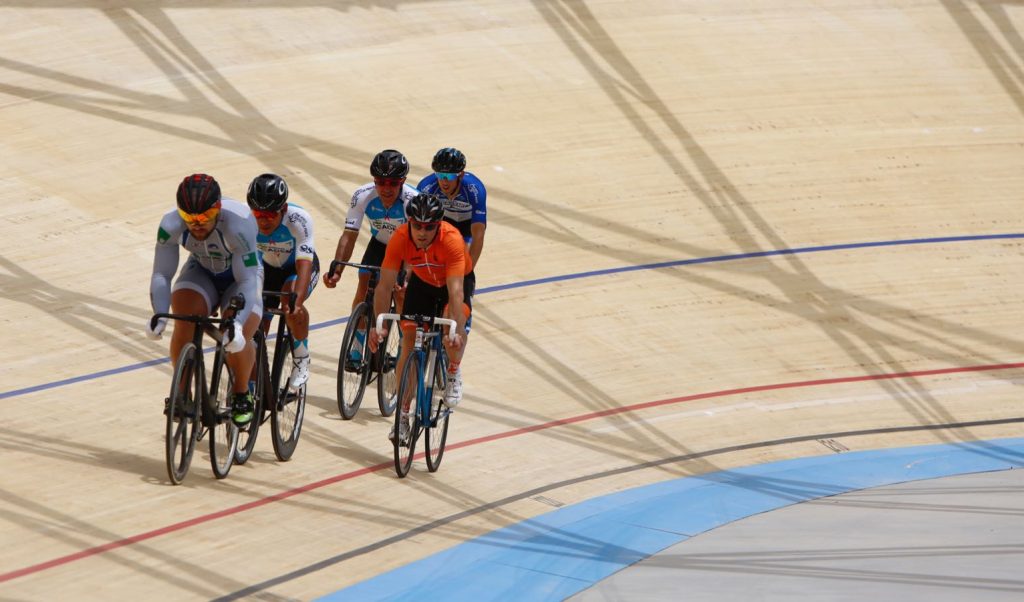 Baron is the co-founder of the Israeli Cycling Academy, established in 2014 in Jerusalem as Israel's first professional cycling team, with a vision to bring young cyclists "to the highest level of the sport."
Sign up for our free weekly newsletter
Subscribe
"The dream of competing in the Tour de France, almost unthinkable only five years ago when we launched the team, is now coming true," Adams said in a statement. "A professional team with world-class Israeli riders alongside the finest international talents, racing with pride in one of the world's most prestigious sporting events. Around 3.5 billion viewers in hundreds of countries across the world will see the Israeli flag and hear the message that this is a country bringing unrivaled innovation to the world."
"By partnering with Start-Up Nation Central, we are showcasing the Israeli tech ecosystem on a global stage, sending a clear message that this is a country with so much to offer the world. I have no doubt that cutting-edge Israeli technology will give our team a competitive advantage as we race against the very best in world cycling," Adams added.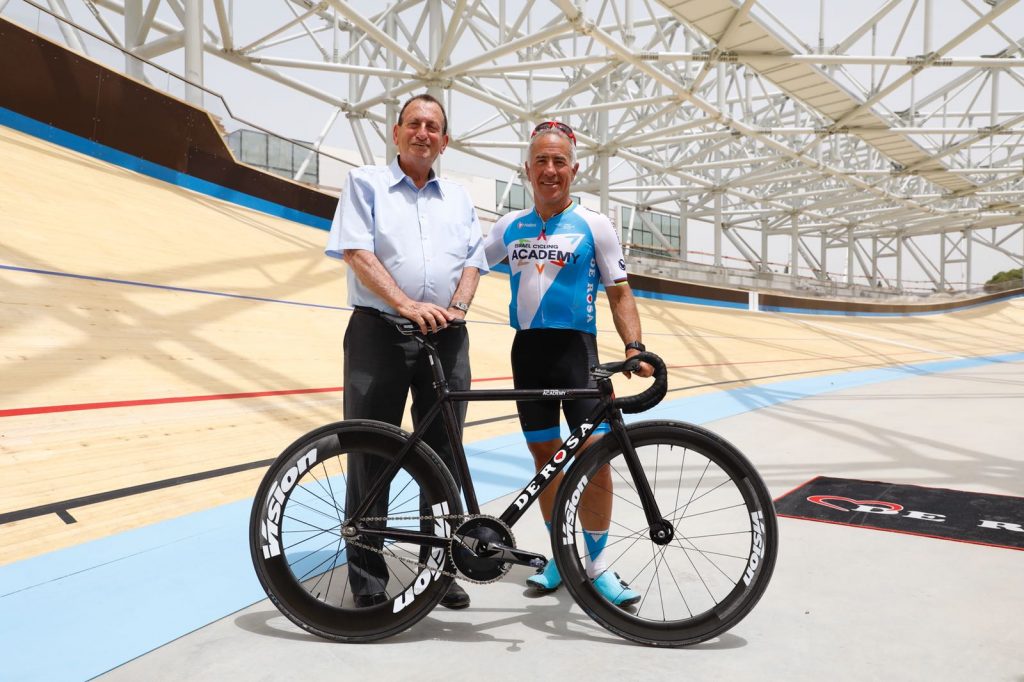 SNC's CEO Professor Eugene Kandel said: "Our goal is to get Israel's powerful tech ecosystem behind the cycling team, as it becomes a formidable competitor, and leverage the knowledge gained from testing these technologies on Israel Start-Up Nation cycling team to benefit other athletic teams.
With a population of approximately nine million people, Israel has the most startups and the highest venture investment per capita in the world, Kandel said, adding that "this is a potential force multiplier that the Israel Cycling Academy can tap into."
The Israel Cycling Academy and SNC said they will "collaborate to connect the athletes to the innovators and entrepreneurs that will be able to make a material impact on their performance." This will include working with relevant startups to enhance the performance of the team, accelerating R&D of sports innovations in general and cycling in particular, and expanding the reach of the relevant innovations in the worlds of health, fitness, physical rehabilitation nutrition, water management, and safety technologies, beyond the sporting world, the academy noted in its statement.
SEE ALSO: Tel Aviv Inaugurates New Bike Path Network In Bid To Become 'Amsterdam' Of The Middle East
The full roster of the Israeli team includes: Matteo Badiletti (Switzerland), Rudy Barbier (France), Jenthe Biermans (Belgium), Guillaume Bovin (Canada), Matthias Brändle (Austria), Alexander Cataford (Canada), Davide Cimolai (Italy), Alex Dowsett (Great Britain), Itamar Einhorn (Israel), Omer Goldstein (Israel), Andre Greipel (Germany), Ben Hermans (Belgium), Hugo Hofstetter (France), Reto Hollenstein (Austria), Dan Martin (Ireland), Travis McCabe (USA), Daniel Navarro (Spain), Krists Neilands (Latvia), Guy Niv (Israel), James Piccoli (Canada), Nils Politt (Germany), Mihkel Räim (Estonia), Alexis Renard (France), Guy Sagiv (Israel), Patrick Schelling (Switzerland), Rory Sutherland (Australia), Norman Vahtra (Estonia), Mads Würtz Schmidt (Denmark) and Rick Zabel, (Germany).
Related posts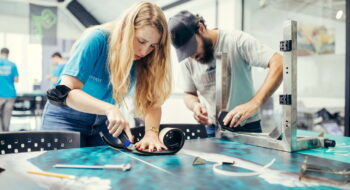 Tech Innovators Come Together To Help Israel's Wounded Warriors
September 18, 2023