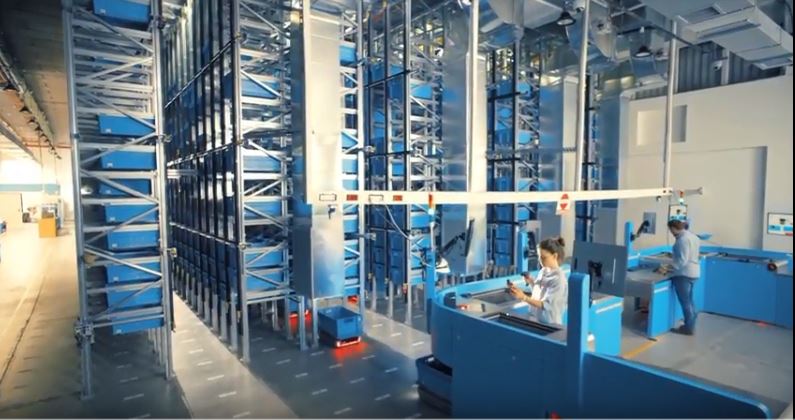 Fabric, the US-Israeli warehouse automation logistics startup for retailers formerly known as Commonsense Robotics, announced Monday its grocery site in Tel Aviv is live and delivering orders to online customers, Venture Beat reported.
The site, which broke ground in July, according to Venture Beat, is located underground in a triangular space with low ceilings beneath the Shalom Meir Tower in one of Tel Aviv's busiest neighborhoods. It is only 18,000 square feet with an average height of 11 feet, but it's full-service, even equipped with temperature zones for fresh, ambient, chilled, and frozen items.
Founded in 2015, Fabric developed micro-fulfillment as a logistics solution in order to combat the challenge of slow and expensive manual fulfillment centers and meet the expectations of e-commerce customers. Fabric has partnered with a number of grocery retailers to fulfill and deliver online orders within one hour.
The company raised a stellar $110 million in October, in a Series B funding round led by California-based company Corner Ventures, with participation from Israeli VC firm Aleph and others.
Fabric launched its first center in Tel Aviv last October after came to an agreement with Israeli pharmaceutical chain Super-Pharm to open a logistics center where the company's products would be packed by robots. The center covers 6,000 square feet and services over 400 orders a day for the Israeli drugstore giant.
The company, then known as CommonSense Robotics, rebranded as Fabric in September and relocated its headquarters from Tel Aviv to New York, with the hope of strengthening customer relationships through a new supply chain infrastructure. The new infrastructure enables faster and cheaper on-demand fulfillment, the company said at the time.
"It has become clear to retailers that they need automation close to their customers in order to be profitable, but there is now a new demand for flexibility," said Steve Hornyak, Fabric chief commercial officer in Venture Beat, "Whether a retailer wants to support 300 orders or 1,000 … in a real estate site with a footprint of a rectangle or triangle, we can do it all — whereas other solutions are restricted by conveyor belts and rigid design requirements."
Related posts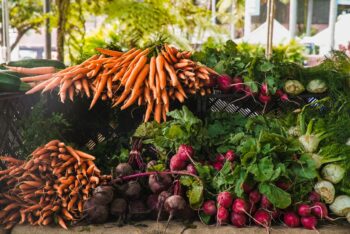 A Cybersecurity Approach To Cutting Food Waste
September 28, 2023