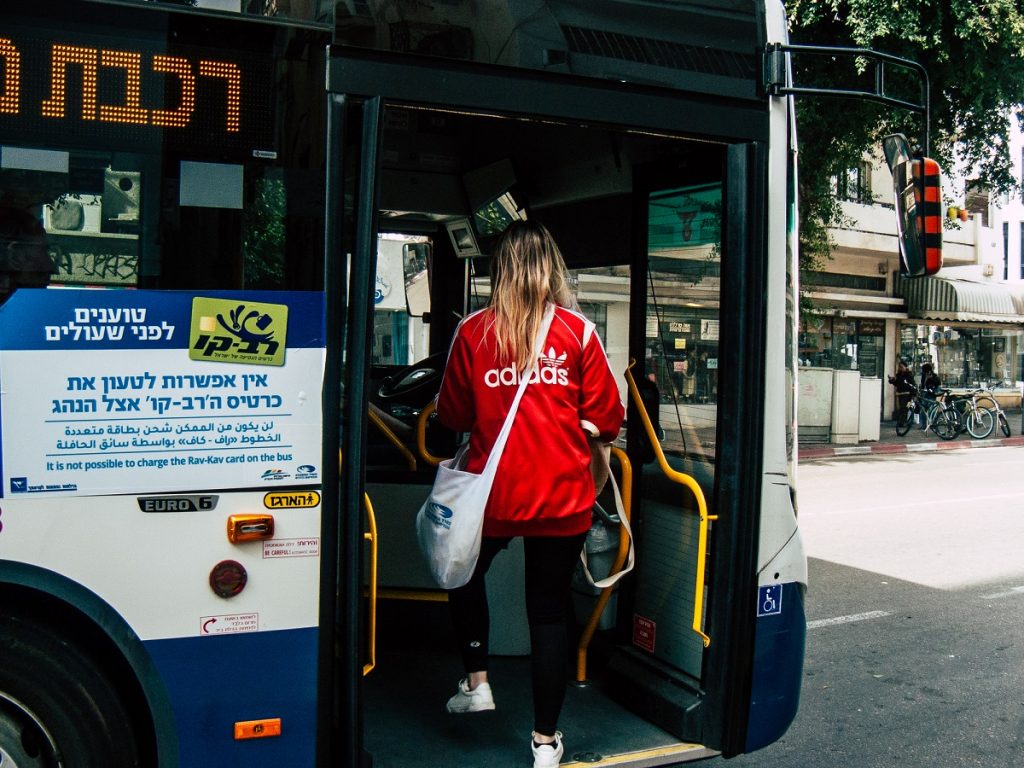 The Tel Aviv-Yafo Municipality announced on Thursday that it will begin operating a free public transportation system across the city and its surrounding areas by year's end.
The system will run from sundown Fridays to sundown Saturdays, on the Jewish Shabbat, when public transportation is not available.
The weekend transportation network will connect Tel Aviv to its surrounding cities and is made possible with the collaboration of additional municipalities including Ramat HaSharon, Givatayim, and Kiryat Ono, the city said. The buses will be free and open to all in its initial phase.
The intercity network will consist of seven bus lines that will cover the Tel Aviv metropolitan area. Frequencies and routes will be determined by the various authorities and real-time information and schedules will be communicated to users via the common transportation apps as soon as the project is launched.
The municipality said its Finance Committee approved an initial budget this week for approximately NIS 1.5 million for the system to run by the end of 2019. The annual costs are estimated to amount to NIS 12.5 million and the budget is expected to grow as other cities may join the venture, the city said in a statement.
"The project is already gaining widespread interest from additional authorities and is expected to provide a suitable transportation solution for approximately four million metropolitan residents," the city said.
"The metropolitan transportation network is the newest addition to the existing weekend transportation methods including the Sherut taxis organized by the Ministry of Transportation and the shared municipal initiatives such as AutoTel and Tel-O-Fun," said Tel Aviv Mayor Ron Huldai. "The transportation network will provide a solution to the public's demand for transportation throughout the weekend and thereby contributing to lowering the cost of living, alleviating transportation and parking problems and enabling mobility for residents who do not own a private car."
"Transportation…offers equal mobility, 24/7 for the entire population, including those who do not owe a private car or a driver's license. The highlight of this project is the cooperation between the authorities in the metropolitan area whose residents will be able to travel freely during the weekends throughout the cities taking part in the venture," said Meital Lehavi, deputy mayor of Tel Aviv-Yafo for transportation.
The initiative came as several cities in Israel announced their intention to have public transportation on Shabbat. Tiberias began operating such a system earlier this year.
Related posts

Veterans Provide Practical Help, Comfort For Wounded IDF Troops
November 12, 2023