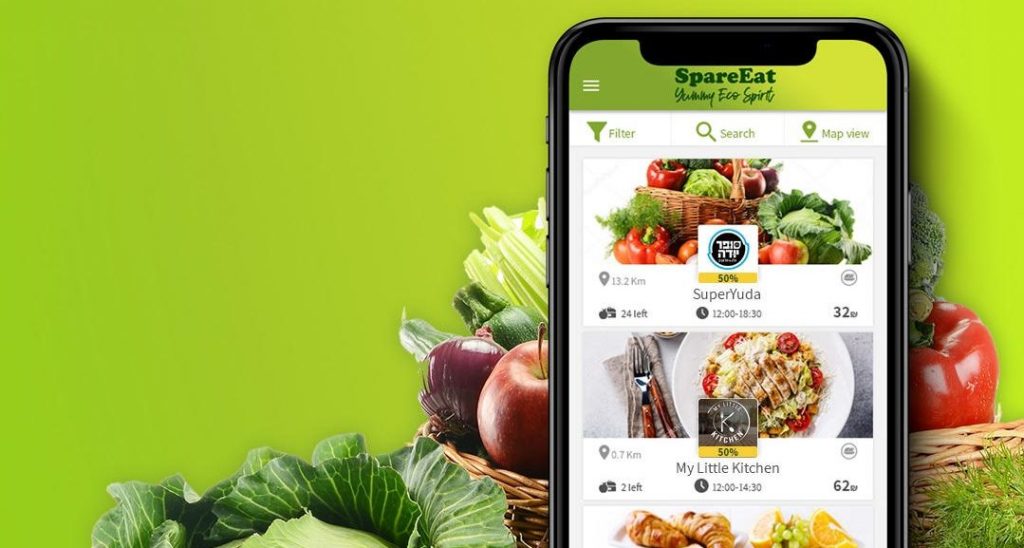 A staggering 2.5 million tons of food is wasted annually in Israel, according to a report by Leket Israel, Israel's National Food Bank. Of that waste, roughly 50 percent is rescuable — and though fit for consumption, doesn't make it to anyone's table.
That's where SpareEat comes in. This new startup, which launched its eponymously named app in early August, connects restaurants, supermarkets, and cafés with surplus foodstuffs to hungry Tel Aviv residents ready to pay for the food that would otherwise be tossed out.
Of course, there's an incentive for the customer: the surplus fare is heavily discounted, sometimes even half the original price.
SEE ALSO: Vegan Nation: Israeli Startup Builds 1st Global Ecosystem For Plant-Based Living, Powered By Own Digital Currency
"There is so much food wasted on a day-to-day basis. I don't think it can be completely avoided but a lot could be saved," Elie Fischer, co-founder of SpareEat, tells NoCamels.
Fischer and his cousin Laetitia Jessner had toyed with the idea of founding a startup for some three years. Fischer's work background includes 10 years as a restaurateur and working in the food and beverage field of the hotel industry.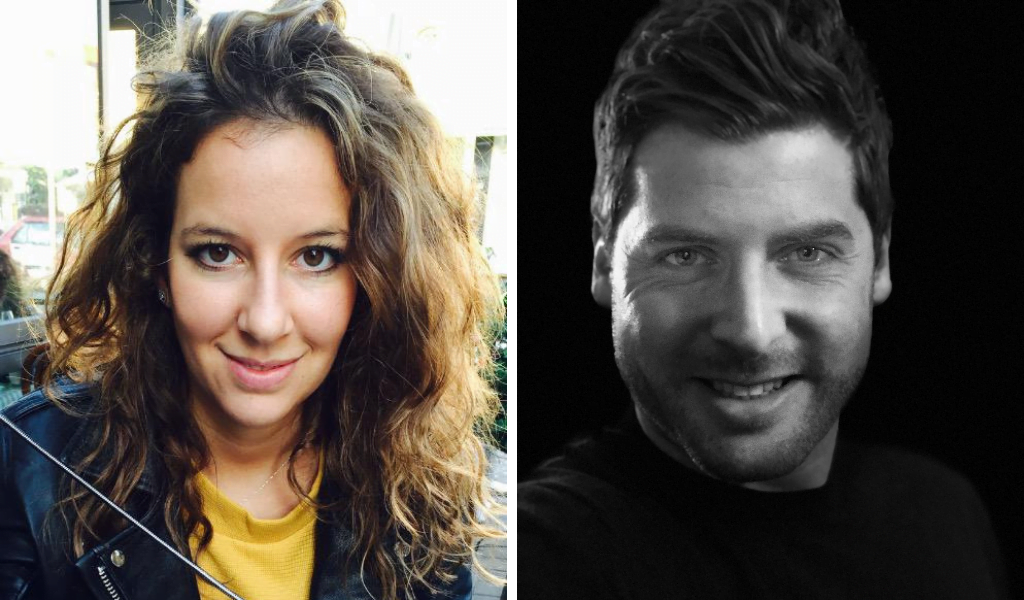 "There's a lot of food wasted especially in the hotel industry," he says. "It is difficult to see how much is thrown away."
A French immigrant, Fischer was aware of Europe's popular food rescue apps including Too Good To Go, which connects users to unsold, surplus food; Olio, which connects people in the same neighborhood to share surplus food – cooked and raw materials; Foodcloud, which partners supermarkets with charities to give unsold food items to homeless shelters and families in need; and Karma, which helps consumers find unsold food from nearby restaurants, bars, and cafés.
"We wanted to do an entrepreneurial project with meaning for a while. This idea came up and we believed it was a shame this app hadn't come out in Israel yet," he says.
So, Fischer and Jessner set out to interview people on the street, eateries and hotels to see if such an app is needed in Israel. They found an enthusiastic audience.
Some 400 people downloaded the app within the first 10 days of its launch. SpareEat has 16 businesses on board, with more in the pipeline. Fischer says the short-term goal is to get at least 60 restaurants, cafés, grocery stores and hotels connected to the app by the end of October.
"The biggest challenge in Israel is changing awareness. The food waste market is still new," says Fischer.
Sign up for our free weekly newsletter
Subscribe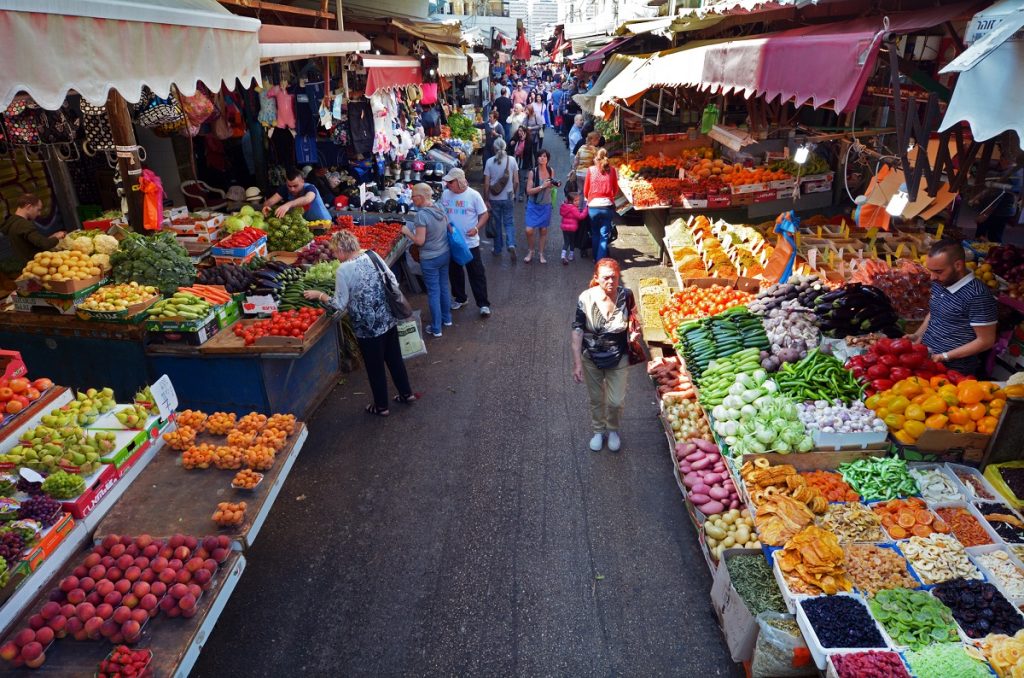 Indeed, Deena Fiedler, Director of PR and Resource Development at Leket Israel says food waste awareness in Israel is not where it is in the rest of the world. Leket Israel has been leading the way in food rescue since 2003, and today serves 175,000 Israelis weekly.
"Regarding public awareness on food waste, there have been definite strides made but much work still needs to be done to educate the public. Issues of food waste still need to become part of the daily discourse," Fiedler tells NoCamels.
The habit of throwing out food is just one issue of food waste. Fiedler says many potential food donors didn't want to take part in donating surplus food because of possible liability charges.
"One recent accomplishment, which has given the issue of food waste a boost, is the newly passed legislation, the Food Donation Act. After 10 years of Leket Israel's intensive work with the Knesset, in October 2018, the Knesset finally passed Israel's first-ever Food Donation Act which protects food donors from liability. As a result of this law, many potential food donors who were on the fence about donating their surplus food, opened their doors to Leket Israel. This gave Leket access to even more excess food to improve the lives of even more Israelis in need across the country," she says.
Indirectly, that legislation means more restaurants and supermarkets can take part in SpareEat's plan as well.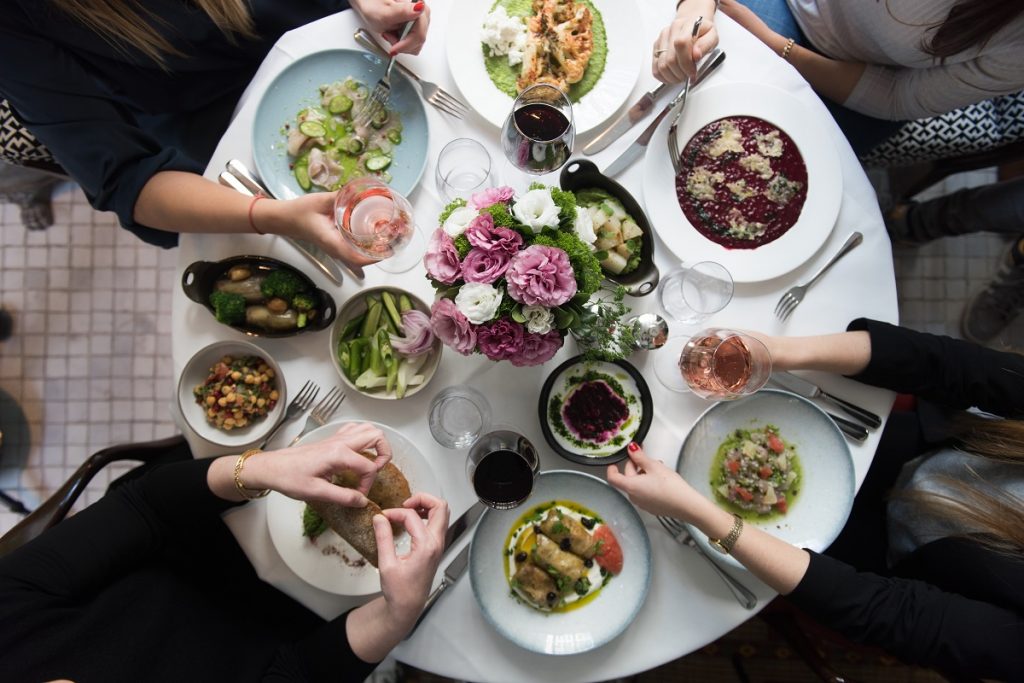 Fischer knows that an app alone will not change the way people think about food waste. In addition to making his business a success, he reiterates the importance for SpareEat to raise awareness of food waste and preventing meals from being thrown away. He is a firm believer that every little bit helps.
"People can make a little difference and get something in return. If they buy four, five, six meals a week from food surplus, when you put it all together, it makes a difference," he says. "Worldwide, we can see that the young generation is raising its voice for ecology. Food surplus is not in the media enough. People are just starting to become aware."
SEE ALSO: Israel's Only Food Tech Hub Has Something Cooking In The Kitchen
SpareEat is not a charity. The customer is not charged to use the iOS or Android app. Businesses pay SpareEat a commission for each transaction but in return make money on food they would otherwise have thrown away.
"We started in Tel Aviv. We hope to get the interest of the crowd and expand to the rest of Israel," Fischer says. "The app is in English so the plan is to expand to other countries, too."

Viva Sarah Press is a journalist and speaker. She writes and talks about the creativity and innovation taking place in Israel and beyond. www.vivaspress.com

Related posts

Veterans Provide Practical Help, Comfort For Wounded IDF Troops
November 12, 2023