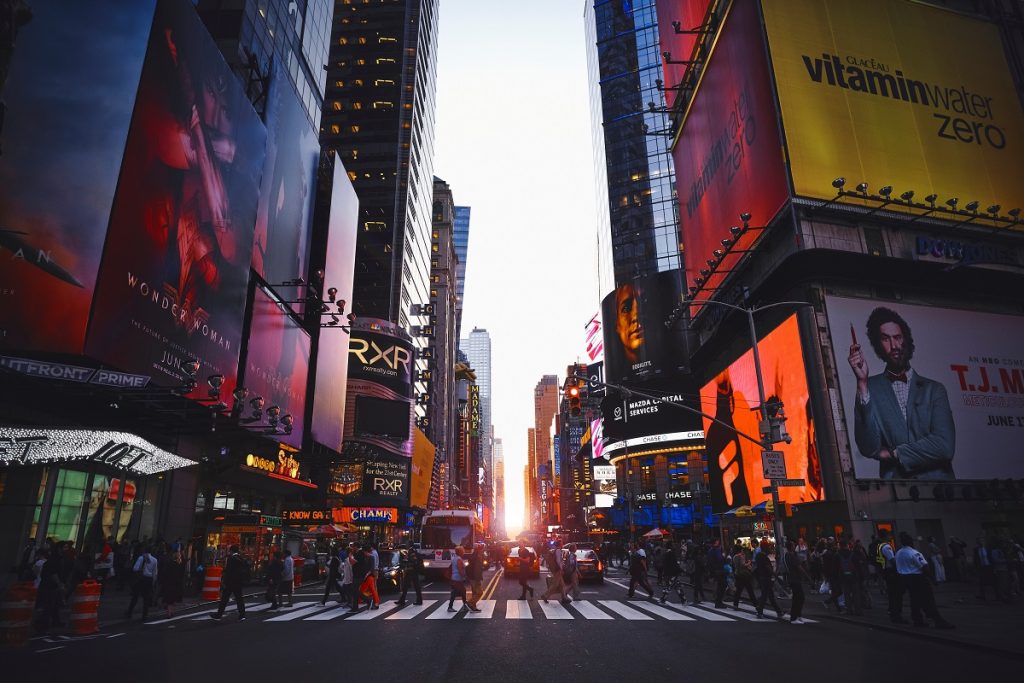 As a leading tech powerhouse, Israel often sees its entrepreneurs build their businesses abroad to tap into international markets from the get-go. In recent years, New York's rapidly growing tech ecosystem has led many to choose the Big Apple over the Bay Area.
A newly-released report by the New York-Israel Business Alliance, an organization that promotes economic opportunities between New York state and Israel, has found that Israeli-founded companies are already making a substantial impact on the state economy – to the tune of $18.6 billion in revenue in 2018 alone.
The economic benefit to New York is estimated at $33.8 billion, the New York-Israel Business Alliance said in a press release, "when factoring in additional spending on goods and services in the local economy, representing 2.02 percent of the state's GDP."
SEE ALSO: Israeli Unicorns: These 18 Companies Are Valued At Over $1B
In addition, the study found that from 2014 to 2016, Israeli companies secured $3.5 billion in venture capital funding and, in 2016 alone, "were responsible for more than 20 percent of the total capital raised in New York State." These companies – over 500 according to the organization – employ nearly 25,000 New Yorkers and indirectly employ over 25,000 more when accounting for the additional demand for local goods and services.
"For anyone who has spent time in New York over the past decade, it's evident that Israeli businesses are flourishing here," New York-Israel Business Alliance founder Aaron Kaplowitz said in a statement.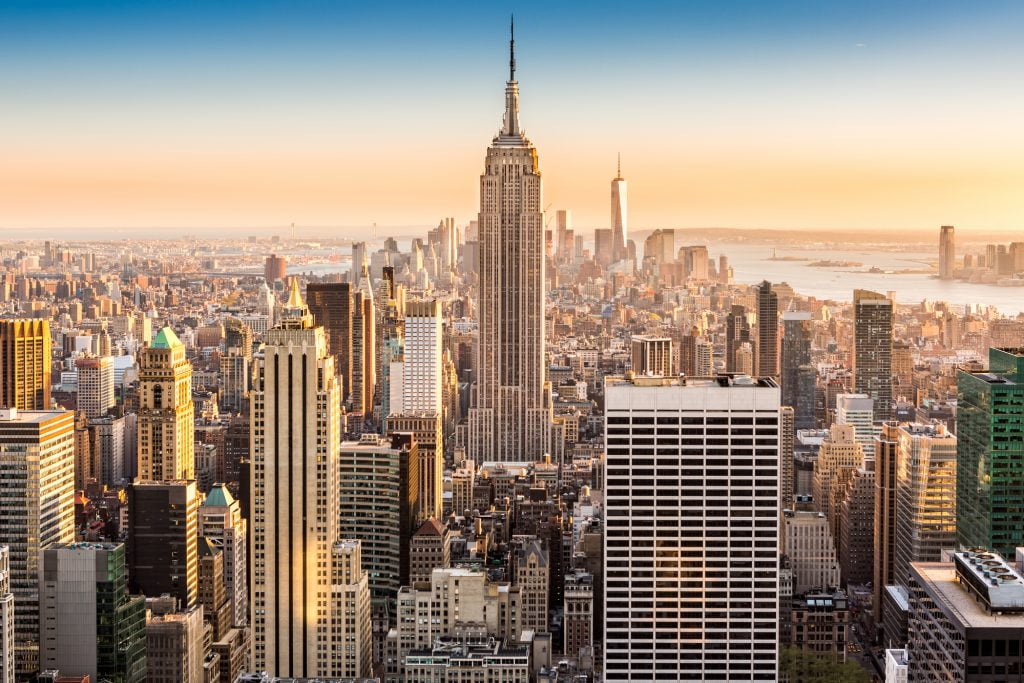 New York is currently home to five Israeli-founded unicorns (privately-held companies valued at $1 billion and above), namely Compass, the real estate tech startup founded in 2012 by Israeli-born entrepreneur Ori Allon; WeWork, the co-working space giant co-founded by Adam Neumann in 2010, now valued at over $45 billion; Payoneer, a financial services company that provides digital payment services founded by Yuval Tal in 2005; Taboola, a content discovery tech company launched in 2007 by Adam Singolda; and Lemonade, the insurance tech startup founded in 2015 by Daniel Schreiber and Fiverr co-founder Shai Wininger.
"New York has become the hub where Israelis are transforming Start-Up Nation into Scale-Up Nation," Kaplowitz tells NoCamels in an email. "Our report's data for the first time quantifies the impact of Israeli-founded companies on the New York State economy. Sure, it's nice to know these numbers, but when you consider that these businesses are responsible for more than 2 percent of the GDP for one of the 15th largest economies in the world, this can have major policy implications. That's also why we set out to identify priority growth sectors so that we could better understand where Israeli ingenuity could continue to grow alongside New York State's needs."
Israeli entrepreneurs have often cited direct flights and a smaller difference in time zone as reasons to choose East Coast operations.
Guy Franklin, general manager of global innovation platform SOSA NYC and founder of Israel Mapped in NY, an online network for Israeli entrepreneurs in New York City, tells NoCamels in an email interview that "the time difference between Israel and New York versus Israel and San Francisco makes it easier to manage a team remotely and be in touch on a daily basis. Add to this the flight time and you find NYC to be more attractive."
Perhaps New York's most significant advantage to Israeli startups, however, is its enormous market. Start Up Genome, a company dedicated furthering the development of startup ecosystems in forward-thinking cities, revealed in its 2018 global startup ecosystem report that from 2012 to 2017, the New York City tech ecosystem grew from about $2.3 billion invested in tech startups to $13 billion.

Given Israel and Silicon Valley's populations of 8.7 million and 7.6 million, as well as their respective GDPs of $350 billion and $619 billion, New York's 24 million people and $1559 billion GDP offer a larger, denser, and more accessible market in a single city than Silicon Valley and the entire Startup Nation combined.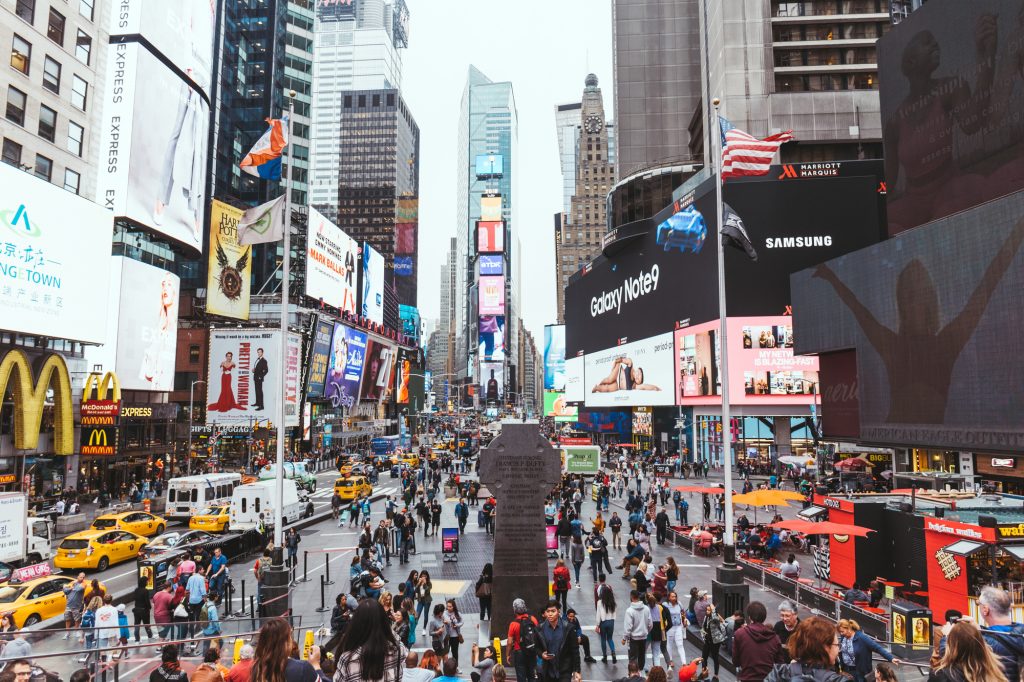 As a result, tech executives around the world believe that New York may end Silicon Valley's tenure as the face of the global tech sector sooner rather than later.

Julie Samuels, executive director of Tech:NYC, a group of tech leaders dedicated to promoting a creative and diverse city, said in a press statement accompanying the release of the Global Startup Ecosystems Report (GSER) 2018 that New York is "the center of culture and innovation."
"We are lucky to have the confluence of existing markets and industries along with the creative culture to drive a truly diverse tech ecosystem. For that reason, and many others, we have no doubt that the future of tech will be centered here, in New York," says Samuels.
In that future, Franklin believes, the diversity of the city's entrepreneurs will continue to attract startups from around the world and promote an equally diverse tech market in industries such as fintech, insurtech, cybersecurity, consumer goods, and fashion.
"It's amazing to see that the diversity attracts more companies from all over the world to consider NYC as their first location outside their own country. In NYC you are not considered to be a total foreigner, because there is a mix of cultures and everyone is accepted," says Franklin.
Franklin's Israeli Mapped in NY has grown from 60 to over 350 startups in six years and continues growing monthly. Meanwhile, SOSA was recently chosen to operate the Global Cyber Center, an innovation hub for startups in Chelsea as part of a joint plan with the New York City Economic Development Corporation (NYCEDC) to boost the city's cybersecurity chops – with help from tech ecosystems across the world, including Israel's.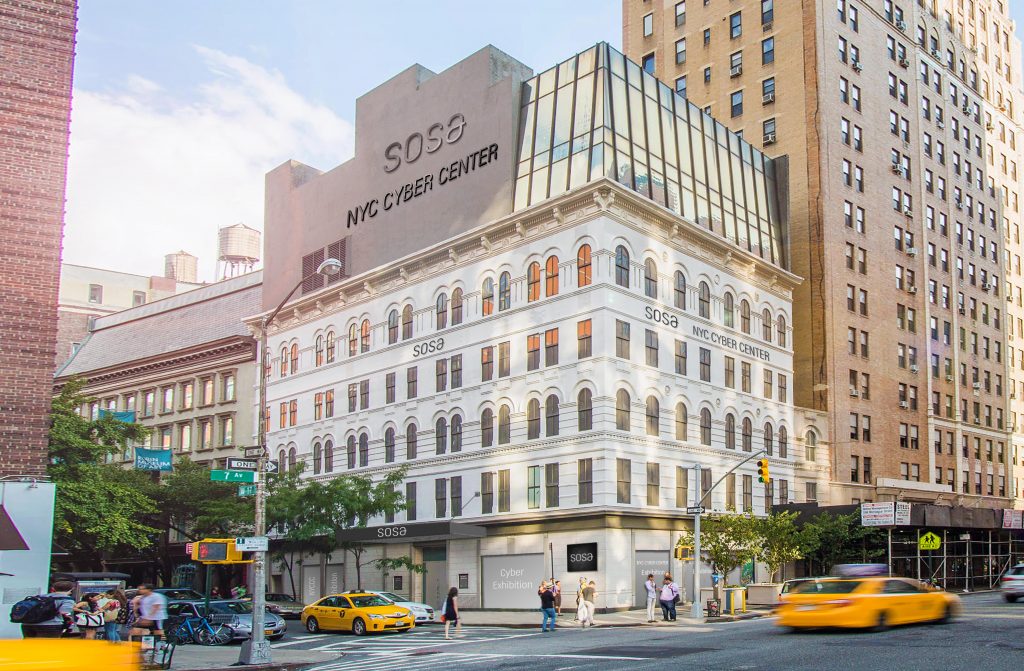 SEE ALSO: New York City Wants To Become A Cybersecurity Leader – With Israel's Help
"SOSA serves as a landing pad for these companies and we're not only connecting to ecosystems we build ecosystems, whether it's in a city that wants to innovate or around specific verticals like the Cyber Center," Franklin tells NoCamels. He says SOSA's innovation network provides access to more than 15,000 startups, 250 investors, venture capital funds and international corporations.

Though there are hundreds to choose from, NoCamels took a closer look at six leading Israeli companies, all found in Israeli Mapped in NY, operating in the Big Apple.
Via
In 2012, Israeli entrepreneurs Daniel Ramot and Oren Shoval, redefined urban transportation with their advanced rideshare platform Via.
Via developed an algorithm that matches, in real time, multiple passengers traveling in the same direction with a single large SUV or van. The vehicle picks up the passengers at a pre-arranged collection point – a so-called virtual bus stop – set according to traffic conditions and demand.
Via has set itself apart from the competition with advanced technology and product features, including predictive routing, automated service monitoring, and a matching algorithm designed to optimize commute time by pairing riders traveling in the same direction. Using the application, riders are matched with other en-route passengers in under a second after booking and are able to reach their destination nearly as fast as they would in a taxi.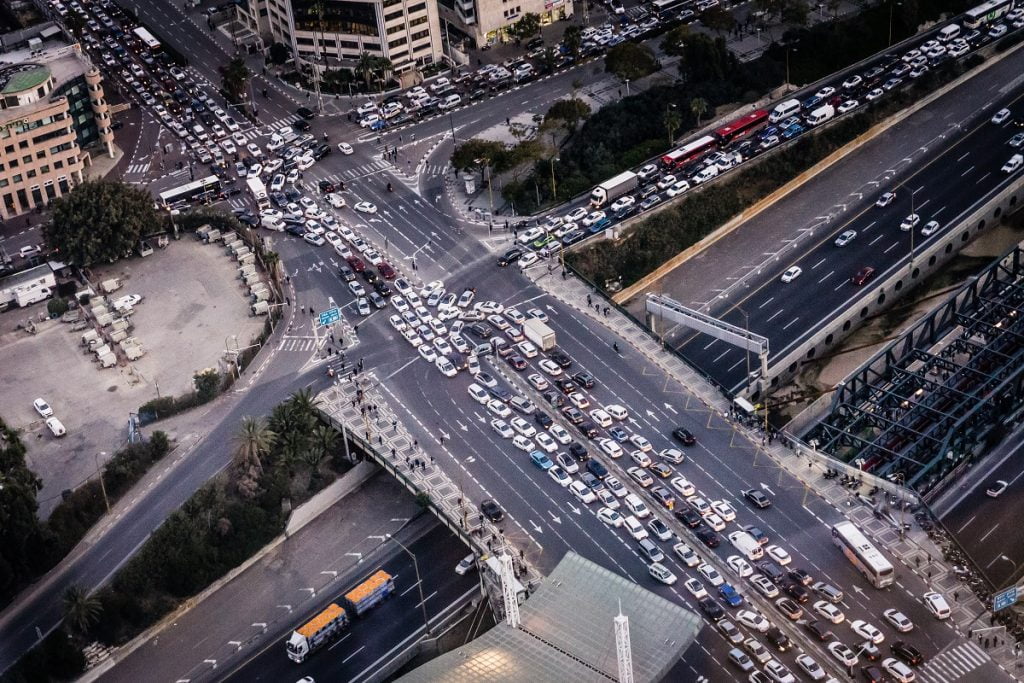 Ramot and Shoval have indicated that they used their familiarity with Israel's public rideshare services, sheruts, as the initial inspiration behind Via.
Via's service, Ride with Via, first launched in New York in 2013 and is available in 40 cities worldwide through public and private partnerships, according to a company statement, including Chicago, Arlington, London, Sydney, Paris, Amsterdam, Berlin, and Tokyo. In Europe, Via operates through its joint venture with Mercedes-Benz Vans, ViaVan. Via says it has powered more than 35 million shared rides globally so far.
In April, Via launched its pilot program in Tel Aviv, partnering with the Dan bus company in cooperation with the Israeli Ministry of Finance and the Ministry of Transportation. Dubbed "Bubble," the program aims to explore integrating on-demand mobility solutions with existing public transit to reduce congestion while maintaining the affordability of public transportation. The service offers flat rates during rush hour ($4.14) and cheaper rides in the remaining hours ($3.44).


Nanit
Founded in 2015 by Dr. Assaf Glazer, Tor Ivry, and Andrew Berman, Nanit developed a baby monitor for the IoT era. The device uses computer vision, machine learning and advanced camera sensors to track a baby's sleep cycle and development.
Sign up for our free weekly newsletter
Subscribe
Nanit says its product is the first smart monitor to merge computer vision with data-backed sleep science, and to produce the most advanced and secure camera technology ever introduced to the home.
The company says its technology can be applied more widely "since tracking and understanding sleep patterns and anomalies can lead to early detection of other disease states like sleep apnea, seizures, autism and more."
Headquartered in NY with offices in Ramat Gan, Israel, Nanit has ongoing partnerships with major universities and institutions including the Technion, Ben-Gurion University and the City University of New York to study the effects of infant sleep on the overall health of a baby and their family.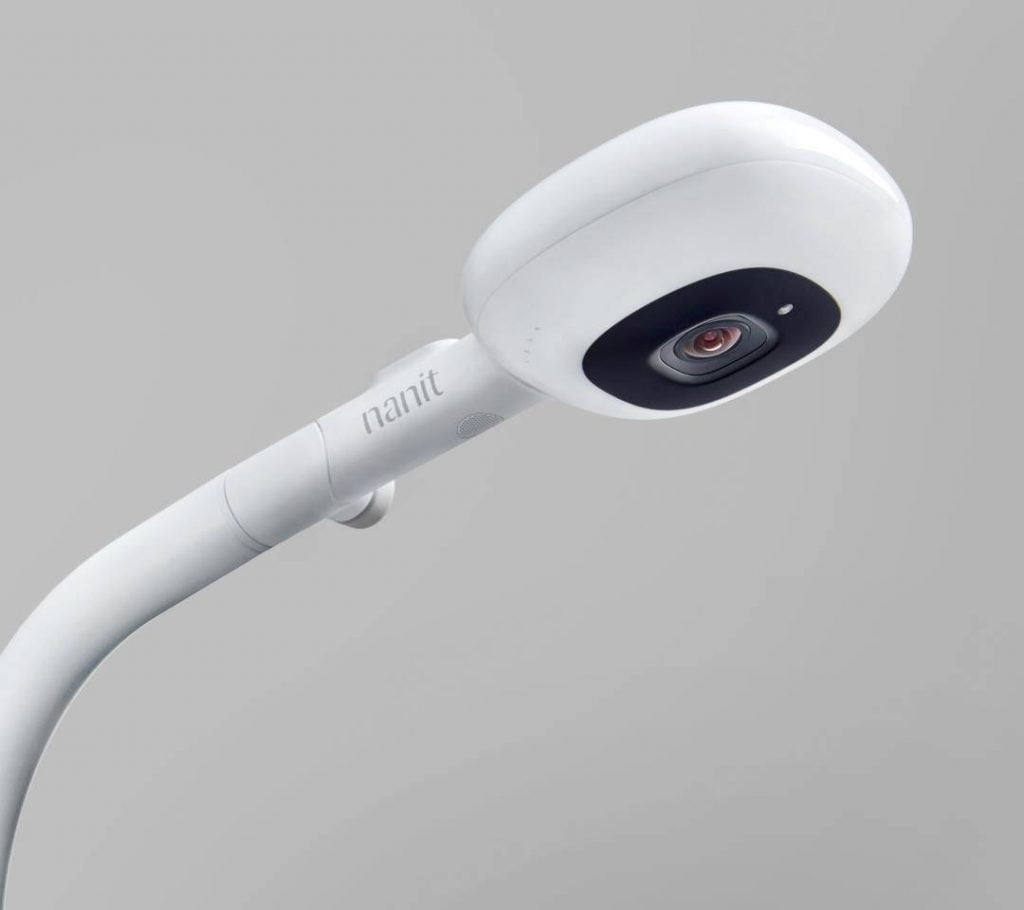 Last year, the company raised $14 million in a financing round led by one of Israel's leading VC firms, Jerusalem Venture Partners (JVP).
JVP chairman Dr. Erel Margalit said at the time that "Nanit takes the science of sleep one step forward and revolutionizes this field through computer vision and machine learning technology. Nanit's unique home-based camera monitors and analyzes sleep patterns in real-time and updates parents on their children's quality of sleep, something which directly affects their physical, mental and emotional development."
In February, Nanit was featured by US business magazine Fast Company on its annual list of "World's Most Innovative Companies" for 2019, alongside six other Israeli-founded companies.
Novo (Boutique Living)
According to Corporate Housing By Owner, an online portal connecting corporate housing property owners and tenants, organizations allow their employees an average of 31 days to complete a transfer once accepted, an interim period which is certainly short enough to demand an alternative to short-term rentals in many cases.

Cue Novo.

Founded in 2011 by Israeli entrepreneur Yaniv Toledano, Novo is a premier corporate housing service, which offers extended-stay, boutique living accommodations to business travelers in New York, Los Angeles, Mexico City, Austin, Houston, and Berlin.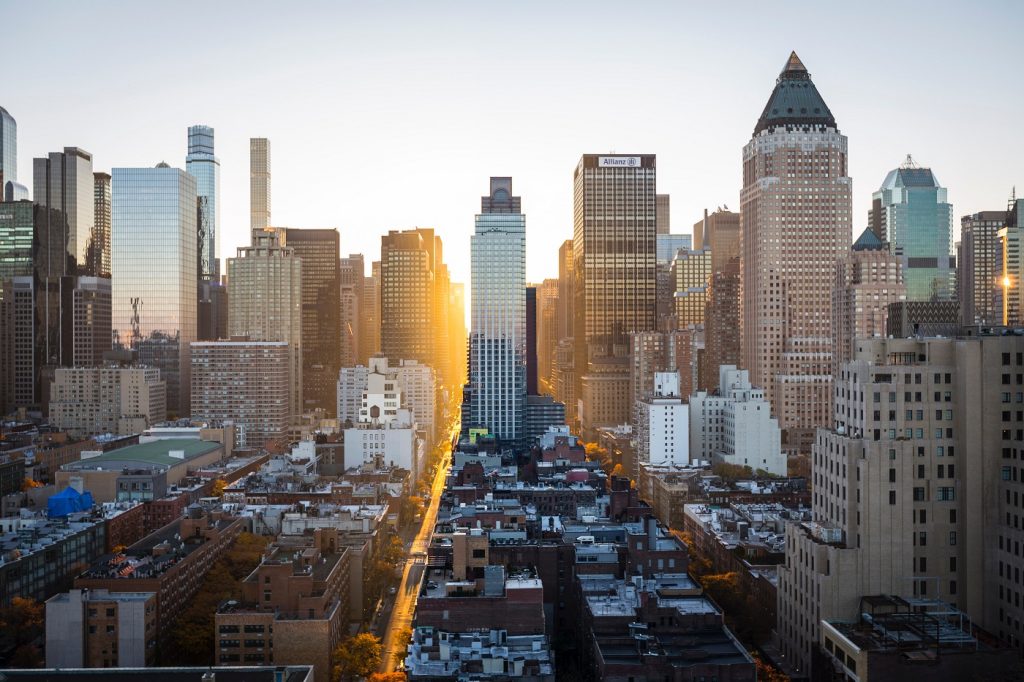 Novo says it is "ushering in a new era of business travel," by providing travelers with instant booking and personalized services. Guests may benefit from a gym membership at on-site fitness centers, hotel-style housekeeping, a fill-your-fridge service, a personal chef, and even someone to walk your dog. And for guests in LA and NYC, Novo encourages exploring the local area by organizing and hosting member-exclusive events.

Novo has employed a unique business model to create a self-sustaining brand. From 2011 to 2014, Novo built a network of corporate pieces including Novo Properties, a condo management service offered to investors; Novo International LLC, a brokerage; and boutique corporate housing company and infrastructure of the corporate housing brand, stayNovo. These complementary companies have given Novo an edge over its corporate housing competitors as a brand with an unprecedented set of available services.

Apester
Startup and niche social media platform, Apester, understands the significance of the attention economy in today's digital age and believes in giving individuals the tools to tell and engage others with their story.

In 2011, founders Moti Cohen, Daniel Zadok, and Edi Dubinin designed a platform for the post-text, visual-first internet, where digital content is both deeply personal and easily digestible. Apester aims to bridge the gap between the expectations of digital media consumers and the resources of content publishers.
"Today with social media and other technology, we're all publishers. […] With that in mind, people on the hunt for innovative tools that permit new mediums of expression," said Cohen in a 2017 interview with The Next Web.
Apester's variety of digital tools allows storytellers to create and share content in multiple formats. Users can take advantage of dynamic video and highlight memorable moments from recent events with Story; gather audiences' opinions on any given topic with Poll; test viewers' knowledge with Quiz; or layer other formats like Poll and Quiz with Interactive Video to increase viewer engagement.
In 2018, Apester powered TIME's Person of the Year project for the third consecutive year. TIME polled its readers using Apester's Story format, letting the audience vote on the year's most influential person in a slide gallery format using custom made buttons.
In addition to the company's New York headquarters, Apester's Tel Aviv office houses its R&D team.

Kaltura
Founded in 2006 by Shay David, Ron Yekutiel, Eran Etam, and Dr. Michal Tsur, Kaltura's open-source video platform enhances websites with customized video, and additional functionalities.
With headquarters in New York, Kaltura recently launched a $5 million expansion project to set up shop in Paris, Munich, and Jerusalem. Kaltura also has offices in Ramat Gan, London, San Francisco, and Singapore.
Kaltura has over 500 employees across the world and has raised some $160 million to date, including from major investors such as Goldman Sachs and SAP. It has over 1,000 paying corporate and educational customers – including Viacom, Vodafone, HBO, ABC, Turner, Warner Brothers and Paramount – whose Kaltura-powered video content is seen by 700 million people every month.

Dynamic Yield
Founded in 2011 by Israeli entrepreneurs Liad Agmon, Ofer Zinger, and Omri Mendellevich, the New York-headquartered company's AI-powered omnichannel personalization engine helps product managers, and engineers build personalization campaigns that deliver individualized experiences at every customer touchpoint (online, mobile apps, email, kiosks, IoT, and call centers).
Dynamic Yield says its platform's data management capabilities "provide for a unified view of the customer, allowing the rapid and scalable creation of highly targeted digital interactions. The company has over 300 clients that have included IKEA, URBN Brands, and Stitch Fix.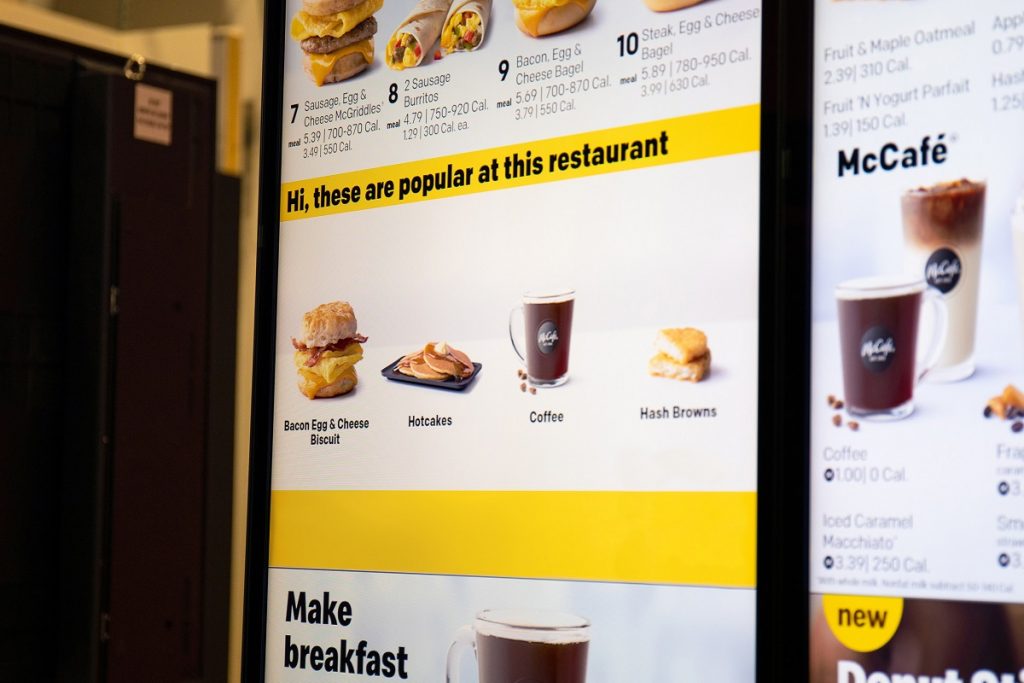 In perhaps one of the most prominent deals so far this year, Dynamic Yield was acquired by McDonald's for a reported $300 million – the fast food giant's largest acquisition yet.
McDonald's said that it will use Dynamic Yield's technology "to provide an even more personalized customer experience by varying outdoor digital Drive Thru menu displays to show food based on time of day, weather, current restaurant traffic and trending menu items." The tech can also suggest and display additional items based on customer current selections.
According to the agreement, Dynamic Yield will remain a stand-alone company and employees will continue to operate out of its offices across the world, including Berlin, Singapore, Moscow, Paris, London, NY, and Tel Aviv. Dynamic Yield will also continue to serve their current, and attract future, clients.
McDonald's said upon the completion of the deal, it will become sole owner of Dynamic Yield, and will continue to invest in the company's "core personalization product and world-class teams."
Dynamic Yield previously raised some $83 million from investors such as Viola Growth, an Israeli-based technology growth capital fund, Innovation Endeavors, Bessemer Venture Partners, Vertex Ventures Israel, and Union Tech Ventures.
Related posts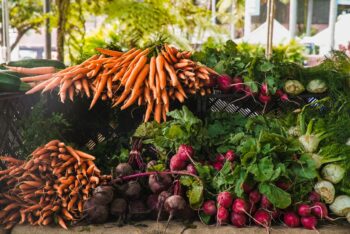 A Cybersecurity Approach To Cutting Food Waste
September 28, 2023