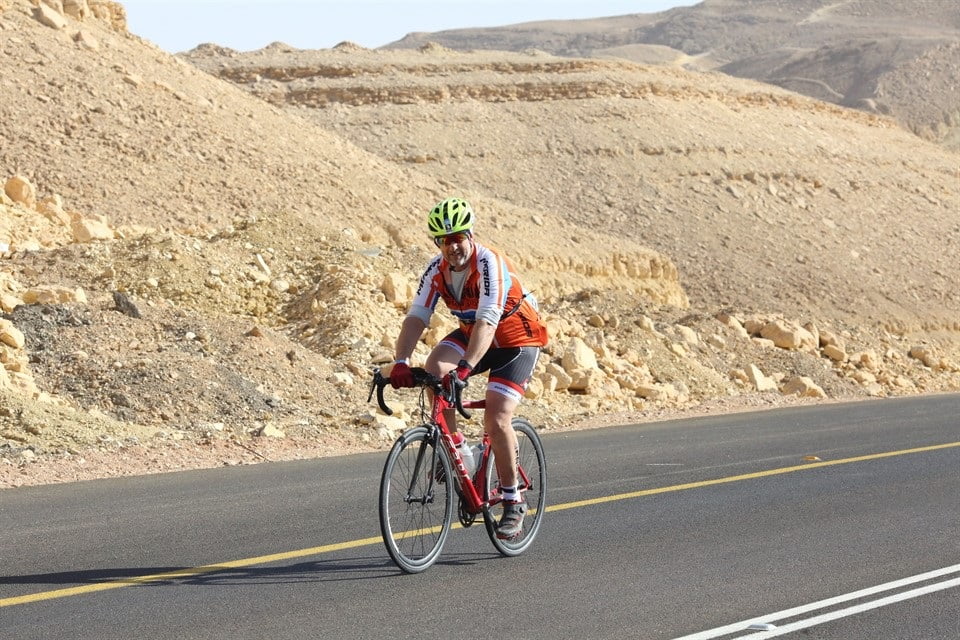 When Danny Yaakobson, an extreme sports enthusiast, suffered a serious leg injury following a car accident two years ago, he did not imagine he would become the world's first patient to receive a lab-grown bone implant made from his own fat cells to replace a missing section of his shinbone, let alone take part in an Israman triathlon just a year following the surgery.
But that is exactly what happened. While traveling abroad in 2017, Yaakobson suffered a road accident and nearly lost his whole leg. The injury was serious and painful, he says, but his doctor told him about a clinical trial that would change the course of his life.
SEE ALSO: Israeli Patient Is World's First To Receive Lab Grown Bone Implant From Own Fat Cells
The now 41-year-old agreed to the trial of a revolutionary technology called BonoFill, a novel tissue-engineered bone graft, composed of the patient's own cells, developed by Israeli biotechnology company Bonus BioGroup.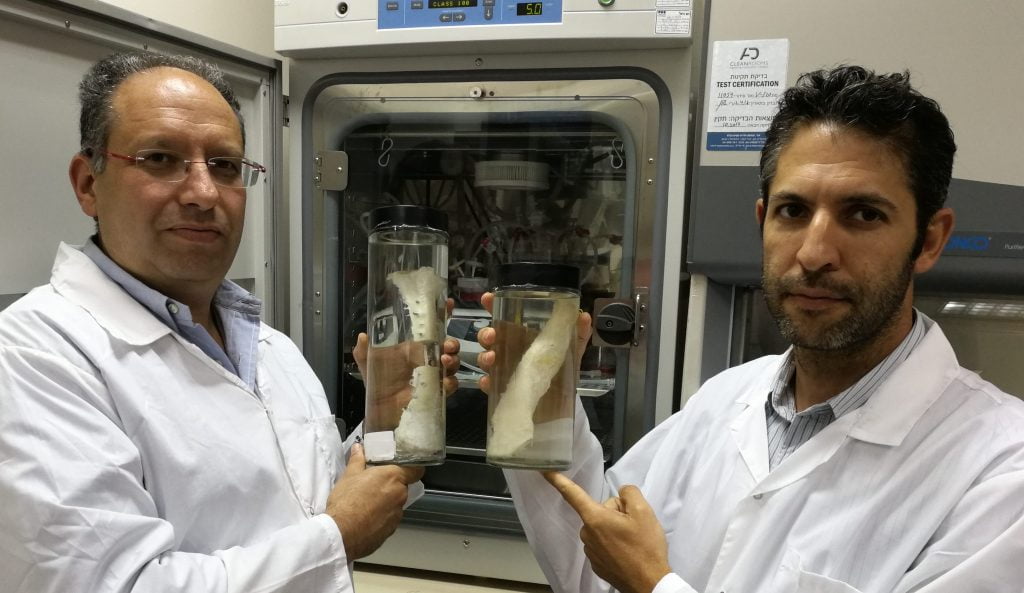 "The doctor said that there wasn't much to lose anyway [in participating in the clinical trial], that the situation was not so good as it was," Yaakobson explains in a video interview provided by Bonus BioGroup.
During the process, human fat tissue is extracted from the patient. Bonus BioGroup then separates the various types of cells and isolates the stem cells. The stem cells are removed and stimulated in a bioreactor, a special device that simulates the body's environment and provides suitable conditions for bone generation. The fat cells are then grown in a lab until the tissue becomes solid, after which the hardened bone tissue is injected back into the patient's body.
Bonus BioGroup CEO Dr. Shai Meretzki says in a video interview that "currently an autologous [cells or tissues obtained from the same individual] transplant is the gold standard for treating patients who lose bones for a wide variety of reasons. In order to perform the process you need to harvest the bone for one location within the body. Usually you cut from the femur and move it to the cut location, which is a very hard, expensive, painful and difficult process."
"What we are offering instead is a completely new approach to patients who have lost their bones for the most disparate reasons, growing the old bone outside of the human body within a relatively short time," Meretzki says.
The surgery to replace a missing 2 inches (5 centimeters) of Yaakobson's tibia was performed last year at Afula's Emek Medical Center led by Dr. Nimrod Rozen, Head of Orthopedics. In just three months following the procedure, Yaakobson was able to walk more comfortably and even jump.
Three weeks ago, Yaakobson completed the 112-mile (180.25 km) bicycle ride that is part of the Israman 2019 competition in Eilat which includes a full Ironman [2.4-mile (3.86 km) swim, bike ride, and a marathon 26.22-mile (42.20 km) run], a half Ironman (half the full Ironman distances) as well as a relay.
Yaakobson says he felt "incredible" after completing the ride, adding that it was "no doubt a miracle that a year following such a serious injury, I would be able to come back and participate in such a difficult race."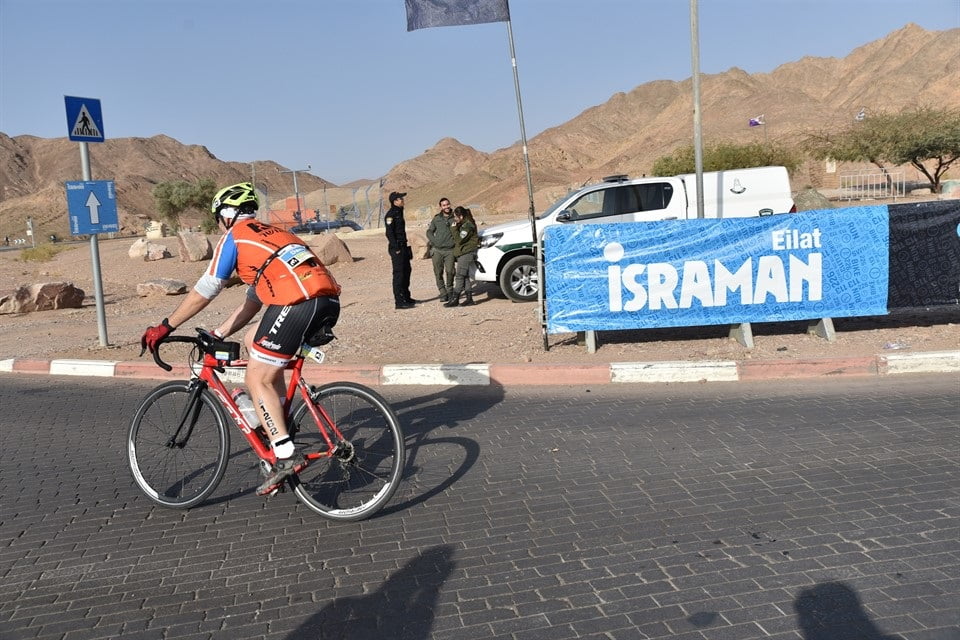 Dr. Rozen says the technology was "a game-changer in the orthopedic surgery," one that "in a few years this will be the preferred method of dealing with those gaps in the bone."
Sign up for our free weekly newsletter
Subscribe
"For the first time in history we can grow an organ outside the human body. We are able to implant the bone into the gap or better yet actually fixing the bone itself, first creating the gap and then putting inside it the tissue that we are extracting from the human cell," he added.
Meretzki tells NoCamels the benefits are clear. "The bone graft is an alive, vital and autologous one, which is created from the cells of the patient; you do not have any danger of side effects. In addition, our material is created within a clean facility with no danger of contamination and with a very high safety profile."
"Our raw material consists of a small sample of fat issue, which is harvested by physicians and then implanted. The process is very simple and fast and minimally invasive," he explains.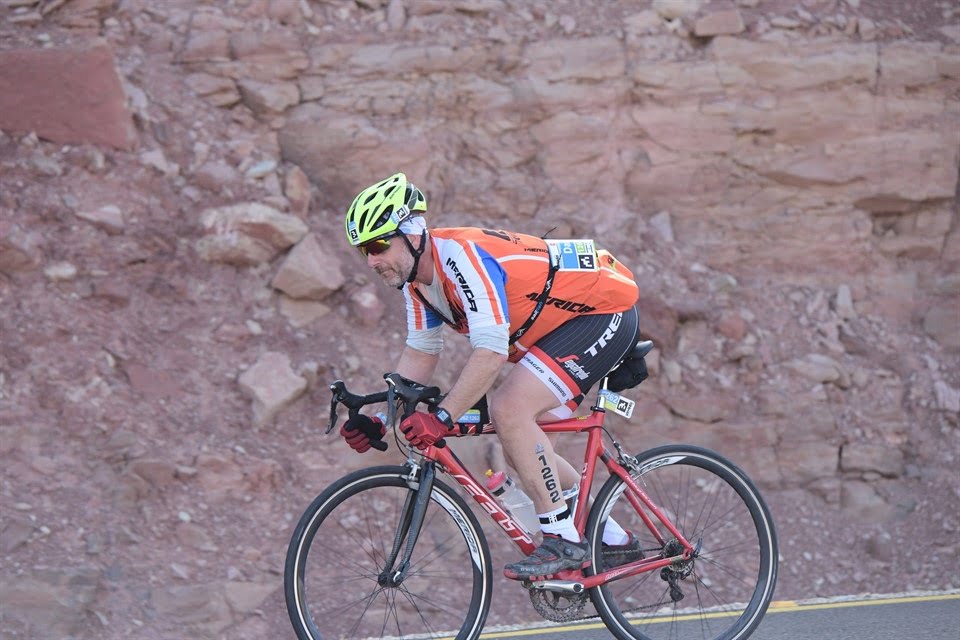 "Millions of people suffer from bone loss. We offer for the first time the ability to take a small sample of cells from the body and grow a new one in the lab identical to the original one, one that mimics the physiological environment and that is created from the patient's own cells," Meretzki adds.
Currently, BonoFill is in phase I/II clinical trials for maxillofacial and orthopedic indications.
In March, the company announced successful interim results of a study aimed at filling bone voids in patients' limbs.
The trials demonstrated that, for the first time, two patients experienced forearm healing, while another patient experienced thigh healing, within just two months of implanting the injectable live bone graft, Bonus BioGroup said.
Meretzki tells NoCamels the company intends to develop products for other tissues such as cartilage and adipocytes (fat), which "have great potential both in medical needs and for cosmetic application, with a multi-billion-dollar market size."
SEE ALSO: Israeli Company Grows New Bones From Patient's Fat
"We believe that the development of laboratory-grown transplantable cartilage and fat tissue will provide novel treatment possibilities for illnesses with currently less-than-optimal treatment solutions, much like BonoFill for the treatment of large segmental bone defects," he says.
In September 2018, Bonus BioGroup raised $5 million in a private placement of shares in the company.
Related posts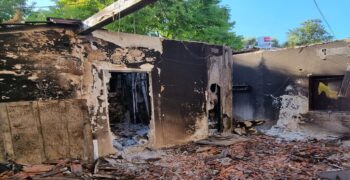 Israeli Hospitals Treating Burn Victims With Pineapple Protein
November 30, 2023