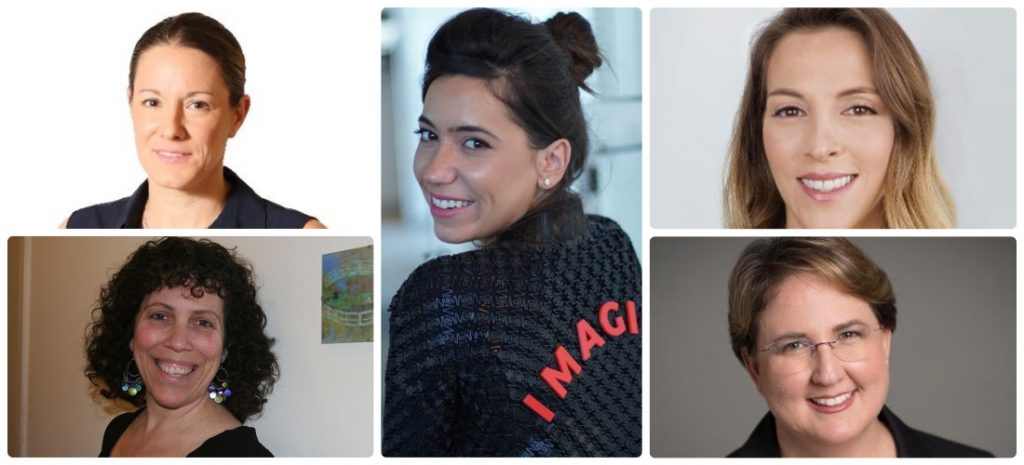 Five Israeli women were named among Forbes' lists of "Top 50 Women In Tech" including three to the inaugural global list and two to the European round-up. The lists, published earlier this month, identify "three generations of forward-thinking technologists leading more than a dozen tech sectors across the globe," and are divided into categories such as Moguls, Founders, Engineers, Innovators, and Warriors.
In the fields of cybersecurity, software and media, cryptography, fashion design, and entrepreneurship, these Israeli women are rocking their roles as innovators and pioneers.
Here they are:
Adv. Limor Shmerling Magazanik
Magazanik, named in Forbes' "World's Top 50 Women In Tech" list in the "Warrior" category, is an expert in data legislation, regulation, and protection with a background in both the public and private sectors. She recently joined the Israel Tech Policy Institute (ITPI), launched by Washington D.C. think tank Future of Privacy Forum, as a managing director. She was also named a senior fellow at the forum.
She spent the previous decades as director of strategic alliances at the Israeli Privacy Protection Authority, "focusing on protecting the fundamental human right to privacy by regulation and enforcement in technology-driven sectors," according to an online bio. She was also director of licensing & inspection at the authority.
SEE ALSO: For Women's Day, A Look At 5 Female-Led Initiatives In Israel Tackling The Gender Gap
"After 10 years with the Privacy Protection Authority, I am excited to help connect the Israeli tech community to the Future of Privacy Forum's world-class tech policy expertise," said Magazanik in a statement. "I believe Israel can be a leader in developing technologies that enhance privacy protection."
Magazanik is set to play a lead role in major projects at the Israel Tech Policy Institute including "data protection law, digital economy issues, supporting Israel's emerging leadership in privacy technologies, and enabling smart city and connected transportation deployments."
Magazanik is an adjunct lecturer at the Hebrew University Faculty of Law and the IDC Herzlia School of Law, and holds an LL.B., MA and LL.M. degrees from Tel Aviv University.
Dr. Michal Tsur
Tsur is the president and co-founder of Kaltura, an open-source video platform that enhances websites with customized video and other functionalities, and is considered one of the most powerful women in the Israeli startup ecosystem. She previously co-founded Cyota, an online security firm that sold to RSA Security for $145 million in 2005.
Tsur was selected for the "World's Top 50 Women In Tech" list by Forbes by the "Founders" category.
Based in New York, Kaltura recently launched a $5 million expansion project to set up shop in Paris, Munich, and Jerusalem where Tsur grew up. Kaltura also has offices in Ramat Gan, London, San Francisco, and Singapore. Founded in 2006, Kaltura has over 500 employees across the world and has raised some $160 million to date, including from major investors such as Goldman Sachs and SAP.
Tsur is a graduate of the Hebrew University of Jerusalem and holds a doctoral degree in application of game theoretic models to law from New York University, and was a postdoctoral fellow at Yale Law School's Information Society Project.
Dr. Tal Rabin
With a PhD in Computer Science from the Hebrew University of Jerusalem and after an NSF postdoctoral fellowship at the MIT Laboratory for Computer Science, Rabin joined IBM T.J.Watson Research Center in Yorktown Heights, NY and now heads its Cryptography Research Group. The group has hosted a number of Israeli researchers as members.
Rabin's research, according to her bio, focuses on the design of efficient and secure encryption algorithms, secure distributed protocols and the theoretical foundations of cryptography, as well as number theory and the theory of algorithms and distributed systems.
Sign up for our free weekly newsletter
Subscribe
Rabin grew up in Jerusalem and has co-authored over 100 papers, including one with her father, celebrated computer science and mathematician, Michael Rabin, also a recipient of the prestigious Turing Award.
She is the founder of the Women In Theory (WIT) program, a biennial event for graduate and exceptional undergraduate students in the area of theory of computer science.
Rabin was selected for both the "World's Top 50 Women In Tech" and "America's Top 50 Women In Tech" lists in the "Innovators" category.
Galia Benartzi
Benartzi, a serial entrepreneur, is the co-founder of Israeli-Swiss cryptocurrency conversion company Bancor, founded in 2016. The startup was named among WIRED's  10 "hottest startups" from Tel Aviv and made headlines last year when it raised $153 million in just three hours in an ICO (initial coin offering). At the time, the company said it was the second-largest fundraising campaign in the blockchain industry.
In April this year, Bancor released a crypto wallet that offers in-wallet conversion between more than 100 cryptocurrencies." In July, it lost some $23.5 million of cryptocurrency tokens in a hacking attack.
The hack prompted Benartzi and others to launch the Crypto Defenders Alliance, a broad alliance of blockchain leaders including major exchanges, token projects and crypto security firms "who pledge to contribute resources and capabilities to fight criminals together."
In 2005, she co-founded Mytopia, a social gaming company for smartphones, acquired in 2010 by gaming giant 888 for up to $48 million. She also exited Particle Code, a startup founded in 2010 that built cross-platform development technology for mobile applications to Appcelerator a year later. According to a Crunchbase bio, Benartzi is "passionate about decentralized technologies, women's empowerment, consciousness, natural wellness and plants."
Benartzi was named in the "Europe's Top 50 Women In Tech" list by Forbes in the "Moguls" category. She has a BA in Comparative Literature from Dartmouth College and an MA in International Economics from SAIS Johns Hopkins.
Danit Peleg
Peleg, a fashion designer, is credited with creating the world's first entirely 3D printed fashion collection in 2015. She is now the creative director and CEO of the Danit Peleg 3D Printed Fashion studio, founded in 2016.
"My goal was to create a ready-to-wear collection printed entirely at home using printers that anyone can get," Peleg said of her project at the time. A graduate of Israel's prestigious Shenkar College of Engineering and Design, Peleg's collection was made up of five 3D printed outfits and shoes printed on Witbox home 3D printers. It took over 2,000 hours to print.
SEE ALSO: Israeli Designer Wows International Audiences With 3D Printed Sustainable Garments, Shoes
In 2016, award-winning paralympic snowboarder and dancer Amy Purdy wore a 3-D-printed dress created by Peleg for a memorable performance ar the Rio de Janeiro Paralympic Games opening ceremony. According to Peleg, it took approximately 120 hours to print the dress.
Her most recent collection, "The Birth of Venus," (borrowed from the name of a painting by the Italian artist Sandro Botticelli) allowed fans to customize color and fit before garments are printed (a 3D printed jacket from the collection retails at $1,500).
Peleg was also named in the "Europe's Top 50 Women In Tech" list by Forbes in the "Engineers" category.
Related posts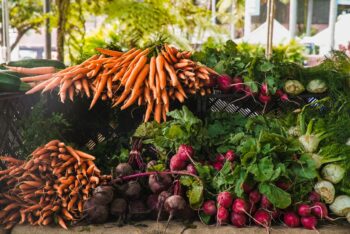 A Cybersecurity Approach To Cutting Food Waste
September 28, 2023