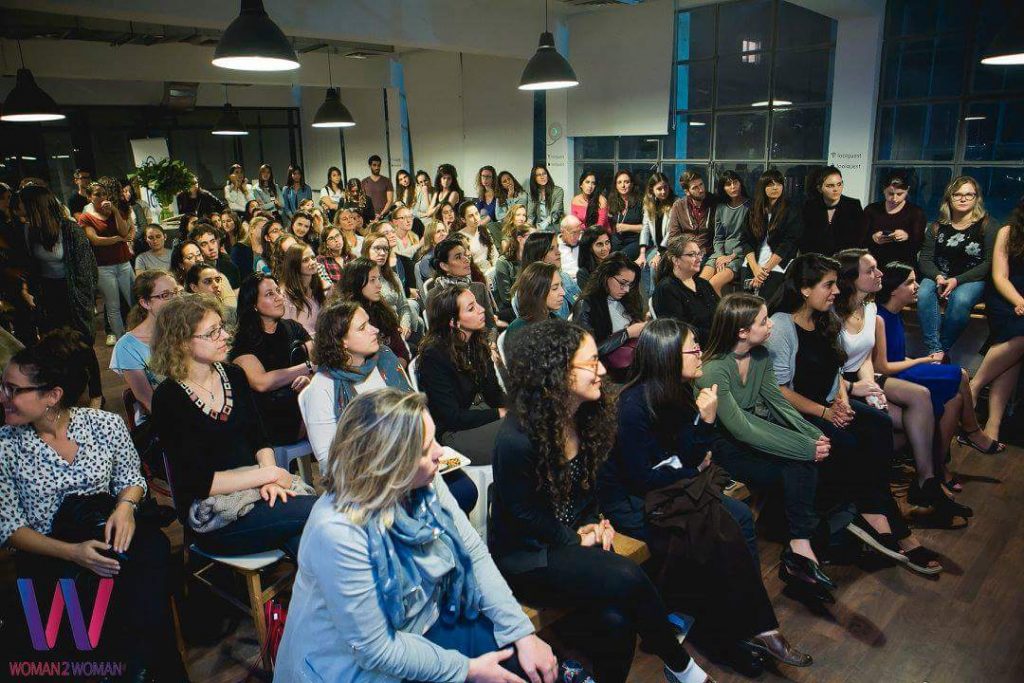 Israel has one of the highest gender wage gaps in the Western world, with full-time female workers earning on average 35 percent less than their male peers, according to 2017 figures made available by the Central Bureau of Statistics, down from 68 percent in 2016. And in the high-tech field, a main force in the Israeli economy and where the salaries are higher than average, the gap widens to 45 percent.
The most substantial factor for this disparity, according to the Taub Center for Social Policy Studies in Israel, is that women on average work fewer hours than men in part because they are still considered main caregivers for children and parents. Another key factor, according to the report, "is that women are more likely to be employed in lower-wage occupations and industries."
While Israeli women pursue advanced degrees at a higher rate than men, only about 30 percent of students in undergraduate and graduate programs in math, computer science, engineering and related fields, are female, according to the Central Bureau of Statistics. Just 35 percent of the Israeli high-tech workforce is made up of women and with less than 25 percent in key technology positions.
But there are Israeli women out there looking to tackle this disparity, one initiative at a time.
Barr Yaron, an American-born data scientist at Facebook, said the first "eye-opening moment" that led her to take a good look at gender dynamics in tech was when she interned at the White House and asked to attend a TechGirls discussion for young women from North Africa and the Middle East interested in science and technology careers. When she met some girls from the Middle East, she was surprised by how discouraged they were to further their role in tech, as women.
"I remember one of the girls telling me, 'My dad says robotics is for my brother, not for me,'" she tells NoCamels, "It was startling. It was a pivotal moment for me — to see how different societies look at tech differently."
This wasn't the only circumstance that led Yaron, a Harvard graduate with Israeli parents, to come to Israel or to start a Facebook page devoted to women in tech from the Startup Nation, but it certainly fueled the fire. There were also other instances, including her own experience in male-dominated fields like competitive physics and questions from friends prior to her move, about the Israeli tech scene and whether women played a role.
Yaron came to Israel in 2016 after nabbing the data scientist position at Facebook Israel. She set out to find ways to highlight the impressive women in the Israeli tech field, for an international audience. Inspired by similar pages in Silicon Valley, the Women of Startup Nation was established in January 2017 with the first interview featuring Limor Lahiani, now the Principal Engineering & Ecosystem Engagement Lead at Microsoft Israel's R&D Center. Coming full circle, Yaron recently interviewed Merav Davidson, the CTO of Microsoft Israel, for a post published a year later. In just over a year, Women of Startup Nation already has over 16,000 followers from around the world.
SEE ALSO: 'Let's Get To 51': New Initiative Seeks To Get Women Their Fair Share Of The 'Startup Nation'
Yaron is just one of several female leaders working to close the gender gap in the Israeli tech and science sectors by forming female-powered initiatives that are making an impact on Israeli society.
Women Yaron says she looks up to include those from IDF intelligence units — some of the same women who make up Woman2Woman (W2W) a community founded to help young women with potential for excellence by connecting them with influential female mentors in key positions.
The group was founded as part of the 8200 Alumni Association, a group of men and women who served in the IDF's 8200 Israeli Intelligence Corps unit. The group is made up of three co-founders and managing directors, Keren Herscovici, Efrat Dayagi, and Noya Lempert, Efrat Vinker, the head of its mentoring program, and Yael Greenberger, head of marketing and business development. All are alumni of the 8200 unit who also have "day jobs." Herscovici, for example, was a Valuation and Strategy Consultant at PricewaterhouseCoopers when she helped found Woman2Woman three years ago and is currently a controller at Israeli cyber firm Check Point Software Technologies.
More than 50 percent of the soldiers in unit 8200 are women, but less than 15 percent of them go on to become CEOs and entrepreneurs, Herscovici tells NoCamels. Woman2Woman hopes to increase that percentage with its 3,000 members. While not all of them are unit 8200 alum, most of them had to go through a thorough application process to be part of the program, which only accepts a certain amount of new members every six months. According to Herscovici, over 500 women have already applied for the upcoming cycle.
"Women have made many changes in their career thanks to our community," she says, "They have become much more influential in Israeli society. Our goal is to create this change through role models."
Although she isn't an 8200 alum, Woman2Woman counts Orna Berry, the former chief scientist of Israel, as one of the association's key figures. She mentors young women at early stages of their career for the organization.
Female entrepreneurs close the gap in two languages 
Another group with almost 4,000 members giving talented women a platform for connection and mentorship is Yazamiyot (in Hebrew), the first Israeli women's group supporting female entrepreneurs in every stage of their startup. The group, founded by serial entrepreneur Hila Ovil Brenner five years ago, was created on the basis that less than three percent of Israeli entrepreneurs are women and that as those numbers grow (and they will, Ovil Brenner says) those women need to support each other.
Ovil Brenner doesn't like to think of the low numbers. She prefers to think of the evolution of women in the workplace and the way things are changing.
SEE ALSO: 'Let's Get To 51': New Initiative Seeks To Get Women Their Fair Share Of The Startup Nation
"I think that a lot of people are realizing that there is a problem. Now that they realize this, there are ways to help," she tells NoCamels, referring to her current position as managing director of Barclays' three-month accelerator, powered by Techstars, "For instance, I know at Barclays and Techstars, we put a lot of emphasis on bringing diversity, take as many women entrepreneurs as we can."
Sign up for our free weekly newsletter
Subscribe
Ovil Brenner believes awareness and action are key to changing the gender imbalance. Besides organizing meetups and events for Yazamiyot, Ovil Brenner has taken matters into her own hands, speaking at countless events, including this week when she appeared in a panel with a female majority (3 women, 2 men) during FinTech Week Tel Aviv 2018.
"Israel has the highest number of female FinTech entrepreneurs per capita," she tells NoCamels, "When you put an emphasis on that, things are going to be different."
Ovil Brenner has also established Google Campus for moms, a flagship project with workshops aimed to fight the obstacles moms face when juggling businesses and children. While the program started in Israel three years ago, Google has taken it globally.
Following in the footsteps of Ovil Brenner's Yazamiyot group is the English-language counterpart Israeli Women's Entrepreneurs Network (IWEN) Facebook group Miriam Lottner, a co-founder and entrepreneur with a background in high-tech, says the group was created following an online conversation in Ima Kadima: Working & Career-Minded Moms, a 9,000-strong employment-based Facebook group for mothers who need advice, help, and support in the workplace and family life.
Some of the women from the group, who were small business owners, realized they could benefit from answers to questions specifically related to female entrepreneurs or women who owned their own business.
Lottner, the CEO and founder of her own burgeoning business Reveal Israel, says that women in the 1,300-member support network share information such as shipping costs and logistics, working with Amazon, how to become an Etsy seller, Israeli taxes, and loans. They even have a dedicated weekday when business owners can advertise their companies and products to the other members.
"We need to form a collective and support each other. It's breathtaking to me. Here you have this huge network of women who said, 'I'm going to be my own boss and I'm going to make a go at this.' Especially as a woman in this country, there's no safety net," she says, adding that an advantage of having a group with other women is that they are "not competitive."
Leading the way in science 
Meanwhile, in the science sector, eBay data scientist Kira Radinsky is leading a group of women studying science as a visiting professor at the Technion — Israel Institute of Technology. Radinsky, a computer scientist who started university at 15, earned her PhD at 26, and founded two startups on the side, is now also advising female PhD candidates in her role.
"I encourage them to go into science and engineering because if I can do it, they can do it as well," she tells NoCamels, "I give them the same standards I hold for myself. I don't treat them any differently."
Radinsky, who grew up around strong women with a math teacher mom and an aunt who is a software architect, says she was lucky enough to have never felt like being a woman was holding her back, but she also says that "the numbers speak for themselves," referring to the statistics that less than 10 percent of women actually become computer science professors.
"The first time I even heard about the word 'glass ceiling' I was at a Microsoft conference in 2010," she says, "I never grew up with the idea."
Still, she understands why women feel that culturally and psychologically, Israeli society puts pressure on them to build their family first.
"We as a culture are still not ready to give them what they need. Being an entrepreneur requires [women] to go abroad, taking the risk of being away from their family, which culturally puts a burden on them," she says.
SEE ALSO: Prodigy Dr. Kira Radinsky Talks To NoCamels About Her Award-Winning Software That Predicts The Future 
Radinsky, who has been married for eight years and is a mother to a one-year-old, says that she and her husband, the co-founder and CEO of SparkBeyond, take turns caring for the baby and take her along when they travel. She adds that they couldn't do it without help and advises all families to seek assistance so that mothers won't feel apprehensive about pursuing their careers.
"I still think we're not there yet," she says.
Radinsky says she hopes her daughter will grow up to reach her "full potential without anyone telling her there is nothing she can't do."
Related posts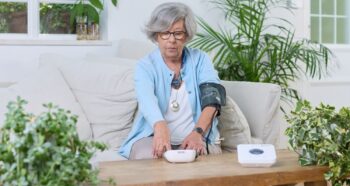 Smart Healthcare System Keeps Elderly At Home, Not In Hospital
November 29, 2023