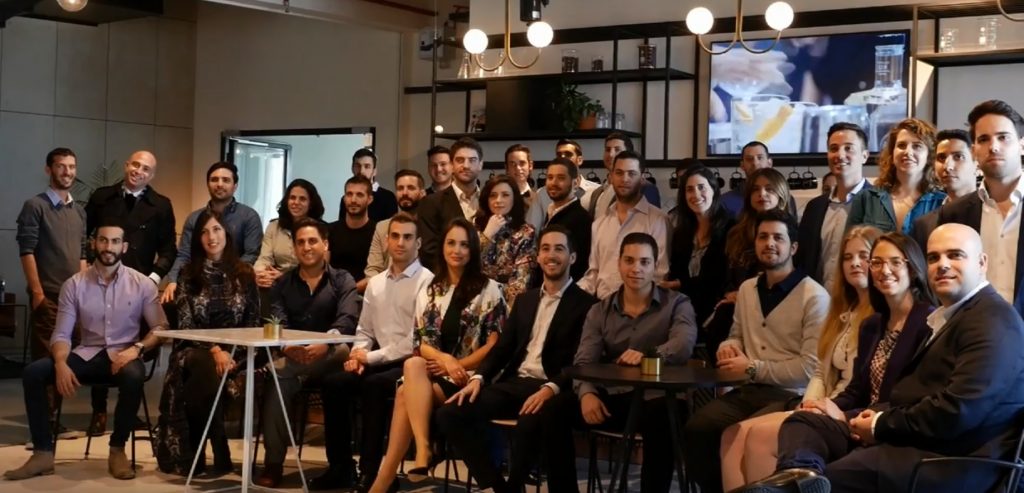 Forbes Israel recently released its annual Under 30 list for 2018, honoring 60 high-achieving young Israeli leaders in tech, venture capital, social activism, journalism, sports, fashion, and music. Twenty-six entrepreneurs and researchers led the list, joined by seven business managers and venture capitalists, five social activists, diplomacy advocates, journalists, singers, gymnasts, a chef, a fashion designer, and a model.
Forbes says these Israelis are paving the way to a successful and promising future for their generation, in their home country and the world.
Similar Forbes Under 30 lists are being formulated all over the world and this year, the Forbes Under 30 Summit Global will be held in Israel, with events in Tel Aviv and Jerusalem from May 6-9, 2018. As part of the summit, over 800 young leaders from across the globe will be in Israel to "foster game-changing ideas and collaborations."
Here are some of the selected honorees from the Forbes Israel Under 30 list:
One of the entrepreneurs who stands out among the scientists, researchers, and tech experts in the Science and Technology category is 29-year-old Tommy Bar-Av, a former marketing manager for Argus Cybersecurity, acquired late last year by German automaker giant Continental for more than $400 million. Bar-Av was part of the founding team and a significant part of the process towards the successful exit, Forbes says. He left the company in 2016 and is today the director of marketing and ecosystem for MassChallenge, the world's largest accelerator providing startups with office space, education, mentorship, and exposure to investors. The accelerator has a global network in Boston, London, Mexico City, Lausanne and Jerusalem.
Israel has been recognized extensively for its cutting-edge research and development in the medical cannabis industry and 29-year old Jonathan (Yoni) Ofir has added expertise and innovation to the booming field. Through his medical cannabis company, Leaf, Ofir seeks to optimize cannabis growth through a unique system that automatically grows medical plants and food from the home. The system is currently being marked throughout the US.
In the security sphere, Captain Shai, the Netanya-born director of the groundbreaking Data Science lab for the IDF Intelligence Unit 3060 cannot reveal her identity, and she is pictured in uniform turned away from the camera for Forbes. She says of her work, "it's a little too much for the human mind to grasp all of this data, machines don't have that limitation." The lab, she tells Forbes, "can tell you what movies you would like based on movies you've liked in the past, or it can predict where the next earthquake will occur."
In the business world, Tel Aviv Capital Fund's Keren Maimon stands out in the business management category for her work as a partner in the venture capital firm and investment bank that has raised more than $120 million for Israeli startups, according to Forbes Israel. At 24, Maimon has already been working in technology and development for several years, but finds the business side of tech more appealing, she says.
SEE ALSO: Meet The Top 10 Most Influential Israelis In International Business, Science, And Culture In 2018
Over in the journalism sphere, there are three reporters in the communications category but only one who was on the frontlines in the fight against terror group ISIS. Thirty-year-old Efrat Lachter, a journalist and investigative reporter has been a force at Israel's "Ulpan Shishi" (Studio Friday) for the past three years. She's traveled to Iraq twice to cover the efforts to defeat ISIS and now extensively covers the arms trade in Africa.
QueenB founders Noga Mann and Yasmin Dunsky of QueenB are recognized in the social entrepreneurship category for teaching young girls how to code. Both are still in their twenties, but they've created a platform that seeks to change the perception of women and girls in high-tech.
Sign up for our free weekly newsletter
Subscribe
In social activism, Uri Ben Shlomo created the Jgive organization three years ago because he aspired to "establish a social initiative that encourages greater giving within Israel from foreign residents and organizations." The JGive platform allows Israeli charities to accept donations and is actively used by hundreds of groups.
In the diplomacy category, Dima Tayeh, a 25-year-old Muslim from Kfar Manda in the Galilee, campaigns for Israel through participation in Israeli-Arab advocacy delegations fighting BDS activists on college campuses throughout the US. According to Forbes, she wouldn't rule out a role in politics in the future.
SEE ALSO: Forbes To Hold First-Ever Under 30 Summit Global In Israel
It's no surprise that pop singer Omer Adam is on the Forbes list under the culture and sport category, after his many years in the industry as one of the most successful singers in Israel. Adam burst on to the scene at just 15 years old and today, at 24, he has five albums, 400 million views on YouTube and has sold out shows within hours of tickets going on sale.
Model Sofia Mechetner, 17, is the youngest person on the Forbes list. She's been working in her field since the age of 14 when she was chosen as the face of  French fashion house Dior. Since being discovered by Raf Simmons, Dior's head designer at the time, she has modeled for Valentino and Stella McCartney. Today she is a rep for Factory 54, the leading importer of high-end fashion brands in Israel, and bridal designer Dana Harel.
Related posts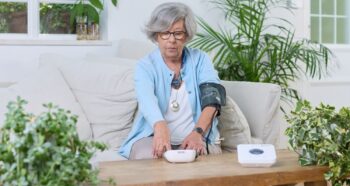 Smart Healthcare System Keeps Elderly At Home, Not In Hospital
November 29, 2023