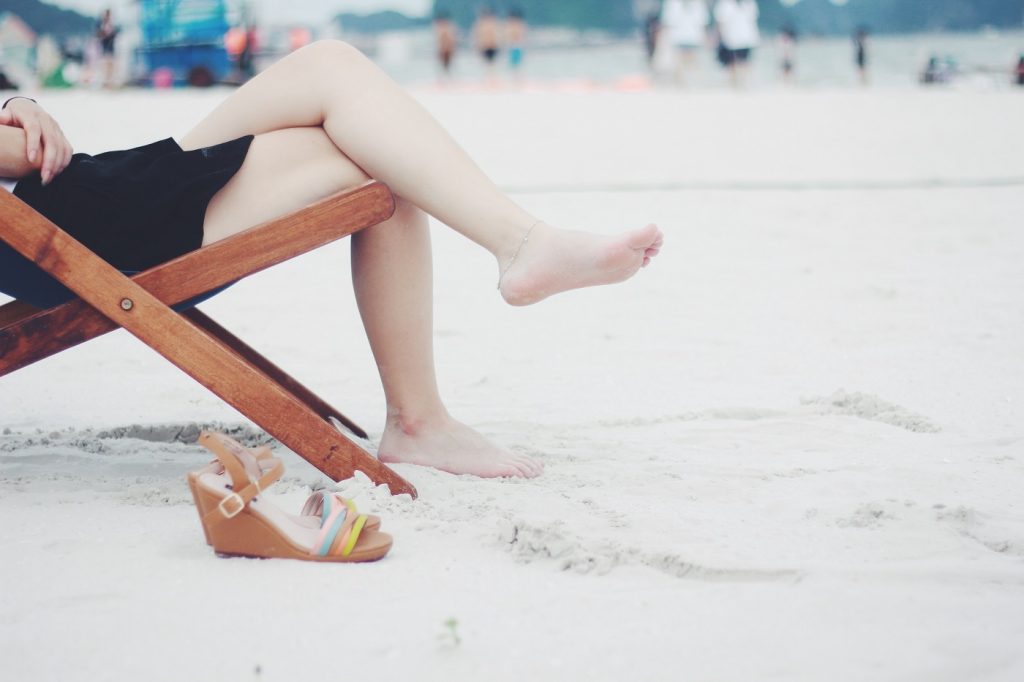 Fiverr, the Israeli-founded global marketplace for freelancers who advertise their services for as little as $5, is launching a new campaign celebrating the "internal entrepreneur" in all of us and marking a departure from a series of ads last year that drew widespread criticism for its "depressing" message.
The new campaign, the"Year of Do," highlights Fiverr's freelancer community under the banner "Get Sh*t Done," and comes with the announcement of "the best job in the world" for the right candidate – a Chief Digital Nomad who will travel the globe covering "entrepreneurial lives" for a visual storytelling experience.
Fiverr recently announced the new position as part of a program with Remote Year, a company that facilitates travel, accommodation, and workspaces for remote workers. The four-month stint, from late April through August, includes travel to four Asian countries to "engage the local entrepreneurial communities with events, interviews, and knowledge shares" and craft text and visual stories to share across Fiverr's channels.
Fiverr covers a monthly salary for a 25-hour work week, airfare and lodging and a training period of seven days in either Tel Aviv, New York or San Francisco. The Chief Digital Nomad, according to Fiverr, will have "complete autonomy outside of the required working hours to explore, travel, flourish, and freelance, obv[iously]."
Fiverr's Chief Marketing Officer Gali Arnon tells NoCamels the program is part of Fiverr's effort to "champion the entrepreneur" and says the company is looking for people that "are actually getting up and doing [things]."
SEE ALSO: Fiverr Makes Its 'Gig Economy' More Accessible With Mobile App

#InDoersWeTrust
Fiverr's new "Year of Do" asks community members what they want to accomplish in 2018, with those selected for the video campaign providing answers varying from "make a whole lot of money while working less hours" to "not be afraid to take emotional risks" and "really get out there and get more known."
Fiverr's new campaign marks a stark difference from 2017's "In Doers We Trust," which critics claimed celebrated freelancers as "martyrs" of the gig economy, struggling to make a buck at the expense of their own health.
The company ran ads with text ostensibly meant to be motivational but which ended up just tone-deaf, according to critics. One-liners included "Dreamers, kindly step aside," "Thinking big is still just thinking," and "Got an idea? Isn't that cute," with the latter featuring a sneering man.
One ad in particular, showing a disheveled woman, caused quite a backlash with text that read: "You eat coffee for lunch. You follow through on your follow through. Sleep deprivation is your drug of choice. You might be a doer."
https://twitter.com/b_cavello/status/839876313473150976
Sign up for our free weekly newsletter
Subscribe
The campaign was dubbed depressing and irresponsible and generated headlines such as "The Gig Economy Celebrates Working Yourself to Death," and "Fiverr's Latest Ad Campaign Makes No Sense And Also Sucks."
Fiverr has no regrets. "We got a lot of response to this campaign," Arnon explains, "I was happy that it created a conversation. When I saw the campaign, I loved it and I felt that it was really speaking to me. I asked myself, 'What have I done today?' That was something in the stomach. A good campaign is creating an emotion."
"At the end of the day, what we tried to say is DO. Focus, don't over think, just go and do. The idea was a bit provocative…. We don't believe that conversation is bad," she says.
The 2017 campaign was launched just weeks after Fiverr caught some bad press following the discovery that Swedish YouTube star PewDiePie, who had over 52 million subscribers, used the platform to hire two Indian men, for $5 each, to hold a banner that read "Death to all Jews" as part of a prank. The vlogger apologized for the stunt and said it was meant to highlight how "people on Fiverr would say anything for 5 dollars." Fiverr initially banned the Indian duo from the platform, reversing its decision after they apologized and explained that they did not know what the words meant.
Doers and Acquisitions
Arnon says the gig economy is here and Fiverr is simply tapping into it. "According to the stats we know, by the end of 2020, 40 percent of the workforce in Western countries will be freelancers. Fiverr didn't invent it, but Fiverr was early in identifying it."
With the expansion of the gig economy, Fiverr decided it wanted to help overcome any hurdles to becoming a freelancer, or an entrepreneur, as Fiverr is framing it.
Last month, it announced the acquisition of And Co, a professional software-as-a-service (SaaS) platform freelancers can use to manage their clients. The platform provides operational services like time tracking, invoicing, contract creation, task management, and income and expense tracking, and is being offered on Fiverr free of charge.
Arnon says the new campaign falls in line with the Fiverr ethos.
"What we are saying to the freelancers is to focus on what you're doing and we'll do the rest," she says.
"Fiverr is about getting things done fast. One click no hassle, no negotiation. The online experience helps you get things done fast, quickly, easily," adds Arnon, "Those kinds of operational aspects of being a freelancer — you don't need to do them. We can take care of them for you."
Laurent Bouaziz, vice-president of strategy at DCX Growth Accelerator, the ad agency that created this year's campaign and the last one said, "We just want to give a voice to this new generation of entrepreneurs who value taking action over all else.
The Year of the Do is now featured at metro stations, mass transit lines, taxi rooftops, and billboards in big cities across the US. Arnon also says the company has pushed for a bigger digital campaign across social media.
Related posts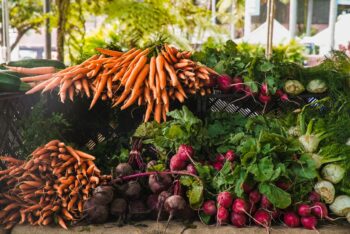 A Cybersecurity Approach To Cutting Food Waste
September 28, 2023