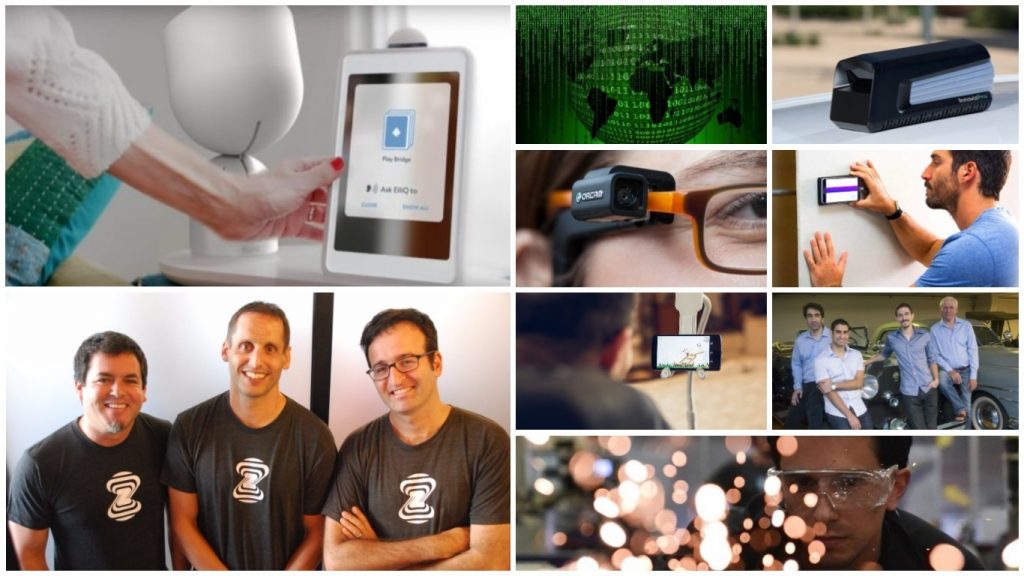 Israeli high-tech companies routinely push the envelope in the world of innovation, earning the country an international reputation as a top-notch, vibrant, and avant-garde incubator for ideas that disrupt the tech landscape.
In the fields of health, cybersecurity, automotive, robotics, and agriculture, Israeli entrepreneurs have attracted multinational corporations by the droves in recent years, seeking Israeli-made technology and talent. But some companies and initiatives operate beyond advanced technology to make an impact on the social level.
SEE ALSO: Innovation Nation: Twelve Israeli Inventions That Are Changing The World
As 2017 winds down, NoCamels highlights nine Israeli technologies that have made the world a better place this year.
1. Zebra Medical Vision
Zebra Medical Vision, a Tel-Aviv based company founded in 2014, has developed technology that has revolutionized medical diagnostics by "looking" at symptoms and identifying diseases. The company used artificial intelligence to develop 11 algorithms, each of which is trained to identify the visual symptoms for a different disease, by using thousands of medical scans that had already been diagnosed and labeled. The algorithms, when fed a new medical scan, can recognize visual cues that indicate whether the disease is present. Zebra is currently able to detect diseases such as breast cancer, vertebral fractures, osteoporosis, fatty liver, aneurysms, and brain bleeds.
In October, the startup announced that in order to make its service more available, it would offer hospitals and medical professionals access for $1 per scan, and later partnered with Google to provide its sophisticated algorithms on Google Cloud.
Zebra CEO Elad Benjamin wrote that the impetus behind the move was the company's vision "of affordable, accessible imaging technology for everyone." Eyal Gura, co-founder and chairman, said that the company recognized "two strong trends coming to place — one is the urgent need for more scalable and secure storage for hospitals due to the overwhelming amounts of digital data. The other urgent need is how to analyze this data quickly and accurately to bring value to doctors and patients."
The collaboration with Google, Gura said last month, would "enable hospitals and patients to realize value from both trends.
Earlier this year, Zebra received the 2017 Atlas Award given to one top Israeli startup by the Ayn Rand Center, and at the 2017 Innovation Summit, CB Insights named it among the top 50 most promising AI startups in the world. It was also named by Business Insider among 50 startups expected "to boom" in 2018.
2. OrCam
Jerusalem-based OrCam has made it its mission to take the power of artificial vision and incorporate the advanced technology into a wearable device that aims to revolutionize the lives of the blind and visually impaired. The company was founded by the entrepreneurs Prof. Amon Shashua and Ziv Aviram who brought us Mobileye, the hugely successful startup developing cutting-edge autonomous driving technologies, which was acquired by Intel for over $15 billion, the largest acquisition deal in Israel's history.
After launching MyEye 1 in 2011, OrCam this year rolled out MyEye 2.0, a small, battery-operated device that attaches to glasses. MyEye 2.0 can recognize simple hand gestures, and is able to read printed or digital text: newspapers, books, restaurant menus, signs, product labels, computer and smartphone screens – all become instantly accessible. One of its more useful features is the real-time identification of faces and products. With a quick one-time entry process, the database is able to save up to 100 faces and 150 products. Users can store faces of people who are important to them, and are given a voice tag once that person or product is in MyEye 2.0's view. This helps with socialization and helps give the user independence.
This past spring, OrCam closed a $41 million financing round that valued the company at $600 million, according to Shashua.
3. Sesame Enable
In the same vein as OrCam, the Israeli-founded tech company Sesame Enable developed the first hands-free smartphone and a range of hands-free control technologies for mobile devices.
The touch-free smartphone, operated through head movements and voice commands. is primarily aimed at disabled users and those who cannot use their hands. It was developed by tech entrepreneur Oded Ben Dov and former electrical engineer Giora Livne, who became a quadriplegic following a serious accident over a decade ago.
The Hadera-based company was founded in 2012 and this year opened its US headquarters in Bethesda, Maryland.
4. Vayyar Imaging
The Israeli startup Vayyar Imaging developed a revolutionary technology that can "see" through objects, even liquids,  to deliver 3D images, with a host of applications. NoCamels reported earlier this year that Vayyar's sensor-based technology "can see through skin and tissue to detect cancer masses, look through walls and create a 3D image of hidden structural foundations; or, it can be used to create a smart home that tracks the location of persons needing care, as well as their vital signs as they move around the house."
The tech is being used across industry sectors including automotive, construction, agriculture, smart homes, robotics and medical care.
Earlier this month, Vayyar raised $45 million in Series C funding and was also named among Business Insider's 50 startups expected "to boom" in 2018.
Raviv Melamed, co-founder, CEO, and Chairman of Vayyar, said in a statement following the funding announcement that "it is amazing to see how the ability to look into objects can help humanity in so many ways. We currently work in collaboration with industry-leading companies to create applications that address some of their toughest challenges."
Sign up for our free weekly newsletter
Subscribe
5. Impact Labs and Tikkun Olam Makers
The Israeli organization the Reut Group launched Impact Labs last month, in collaboration with Israeli-founded co-working space giant WeWork, a "hardware innovation center" in Tel Aviv for entrepreneurs, companies, and social innovators to develop physical products and solutions. Impact Labs provides its members — entrepreneurs, start-ups, corporations, social nonprofits, innovators — with access to state-of-the-art hardware and design tools, including IoT and electronic labs, laser cutters, high-end 3D printing, photography and 3D scanning and robotics.
The lab is also home to Reut's Tikkun Olam Makers (TOM), a global initiative that connects people with disabilities and the elderly ("need-knowers") with designers, developers, engineers, and "makers" to develop solutions for everyday challenges. TOM hosts "make-athons" across the world focused on creating products that aim to improve the daily activities of people with physical disabilities. The teams get together for a number of days to work on products that solve a specific program. Such events have already been hosted in the US, Argentina, Australia, Bulgaria, Khazakstan and in Israel. TOM was named by Forbes magazine as one of 15 tech companies to watch in 2018.
6. Team8
In the cybersecurity world, it seems no other Israeli entity has made more headlines this year than Team8, founded by veterans of the elite IDF intelligence unit 8200, and its numerous offshoots. This month, Team8, a think tank, announced that it was partnering with leading Canadian multinational bank Scotiabank for "cybersecurity innovation," and opening a new hub in New York City.
The think tank and its companies, Illusive Networks, which develops deception tech to detect hacking attacks, and Claroty, which provides advanced solutions to secure critical infrastructure systems, and the brand new Sygnia, a "military-grade cyber consulting and incident response company" will all base their US operations in the hub while R&D operations will remain in Tel Aviv. Team8 has raised over $50 million since its founding in 2014.
Team 8's Illusive Networks recently signed a deal for an undisclosed amount to provide its platform to a specialist UK bank. Claroty raised $32 million in funding this year from backers including Innovation Endeavors, the expansion-stage VC firm, co-created by the executive chairman of Alphabet, Eric Schmidt.
7. Argus Cyber Security
Argus Cyber Security, which was acquired by German automotive giant Continental last month for a reported $400 million, had been raking in the industry awards this year and making international headlines for being on the frontlines against car-hacking. The company specializes in automotive cyber security, providing end-to-end security solutions that protect connected cars from hackers and malicious software, and has been working with car manufacturers and suppliers to that end.
Earlier this year, it was named one of the Wall Street Journal's Top 25 Companies to Watch for in 2017 as well as INC.'s 20 Tech Innovators To Watch for in 2018.
Argus co-founder and CEO Ofer Ben-Noon said in a statement in November when the Ramat Gan-based company was that the Israeli company "was founded with a vision to protect all vehicles on the road from cyber threats.
8. Innoviz Technologies
Another automotive tech startup to reach new heights this year — and bringing us one step closer to self-driving cars — was the Kfar Saba-based Innoviz Technologies, which developed a 3D remote sensor based on LiDAR (Light Detection and Ranging) to generate a precise and constantly updating 3D map of a car's surroundings. Its High Definition Solid State LiDar sensor has been hailed as "disruptive" and "first-class," by indsutry magazines and its systems enable a high level of performance meant to be integrated in autonomous driving features and autonomous vehicles.
Earlier this year, Innoviz raised $73 million in Series B funding including from Delphi Automotive and Magna International, two of the world's largest automotive suppliers, as its products moved into mass production.
Co-founder and CEO of Innoviz Omer Keilaf said this year: "As the autonomous driving market matures, Innoviz has clearly established itself among industry leaders not only as the best-in-class LiDAR solution but also as an integral part of the overall autonomous vehicle stack."
9. Intuition Robotics
Intuition Robotics earned international attention this year for its ElliQ social companion, an AI-powered robot companion meant to improve the lives of the aging population by "making technology accessible and intuitive," the company says. The small tabletop robot helps the elderly connect to the outside world and keep active and engaged. ElliQ can suggest content to watch, give reminders about appointments, and set up chats with friends, among other functions.
SEE ALSO: World Economic Forum: Israel Is 2nd Most Innovative Country In The World
Founded in 2015 by Itai Mendelsohn, Dor Skuler, and Roy Amir, the company raised over $20 million this year, including $14 million from Toyota AI Ventures, the investment arm of the Japanese auto giant.
This summer, the Ramat Gan-based company opened an office in San Francisco as it looked to recruit staff and ramp up testing of its product.
Karinne Strikowski contributed to this report.
Related posts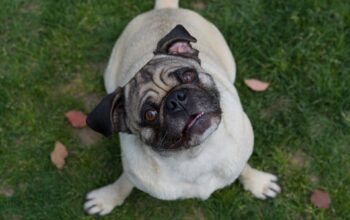 AI Doggie Doctor Diagnoses Breathing Problems In Pugs & Boxers
December 10, 2023