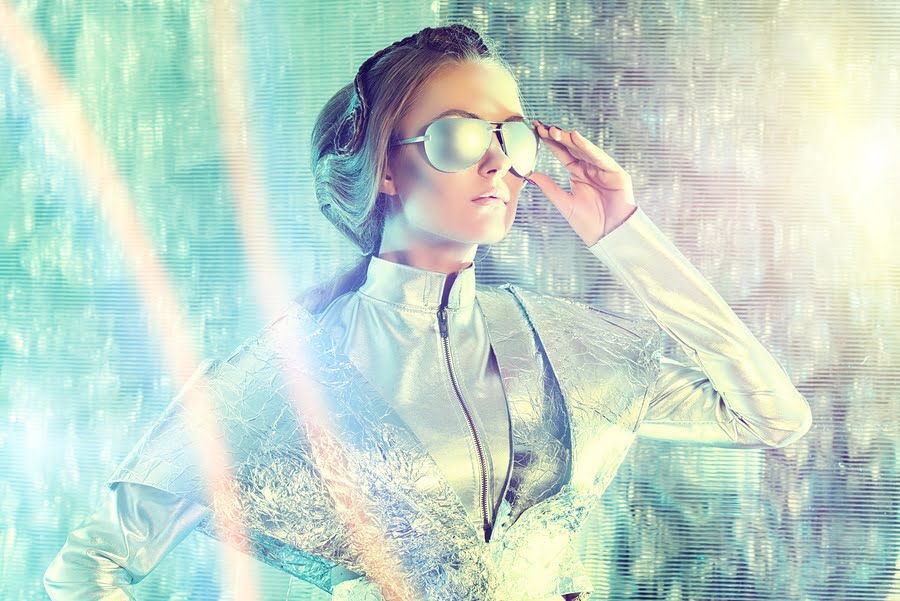 The world is on the brink of a digital fashion revolution that may soon affect every consumer worldwide.
With physical sales plummeting in brick-and-mortar shops and entire shopping malls closing, the fashion industry is changing, and evolving, hopefully for the better. In its place, a fashion technology development is reshaping the style industry.
Ranging from e-commerce and 3D online shopping to 3D printed clothing, wearable technologies and eco-fashion, digital fashion is incredibly broad but making a strong and swift imprint.
It's no surprise that Israel is in the midst of it all. With its "Startup Nation" title and its dominance in the technology realm, the innovative entrepreneurs of this country are working to bring this struggling industry into the modern, digital age.
The rise of fashion tech in Israel
The global fashion technology movement may be in its infancy, but in Israel, it's off to an inspiring start.
Israeli companies such as Fash&Tech and GeekChicTLV are seeking to stimulate the process.
Founded in 2013, Fash&Tech is an innovation center for fashion, ecommerce, and retail technologies whose goal is to support fashion and retail tech startups through all stages from growth to funding.
SEE ALSO: Meet The Top Ten Israeli Companies Revolutionizing Fashion Tech
"Our goal is to help startups grow and better connect with the industry and their target market, especially outside of Israel like the US, UK, and China," Fash&Tech co-founder and COO Alla Foht tells NoCamels.
Fash&Tech started as a small meetup group in Tel Aviv and has grown to a center that now works with over 150 startups to identify technologies and fashion tech companies through incubation, investment, and acceleration.
According to Foht, Israel's technological prowess is its competitive advantage in the fashion tech industry. Foht states, "Unfortunately, Israel is not a fashion leader, but one thing we know to do is tech. We have amazing minds and entrepreneurs and very motivated people who want to change the world and that includes the fashion tech industry."
Viktoria Kanar, the founder of GeekChicTLV, agrees. "Almost every company that exists in Israel might have someone doing something similar elsewhere, but what they don't have is the tech know-how," she tells NoCamels.
With GeekChickTLV, Kanar hopes to build a bridge between international fashion companies and Israeli fashion startups fit for international exposure.
Both Fash&Tech and GeekChickTLV want to use that tech know-how to drive Israel's fashion startups and entrepreneurs to the forefront of the fashion industry, but they also want to help build a name for Israeli fashion startups that aren't already doing it themselves.
NoCamels joins them by rounding up some of the hottest fashion tech startups currently in Israel.
KORNIT DIGITAL
Kornit Digital enables the mass customization of printed textile products by developing, manufacturing, and marketing digital printing technologies. Founded in 2003 by Avi Shterling, this company is headquartered in Israel with five international branches. With customers in more than 100 countries globally and printing 70 million printed garments annually, it went public on Nasdaq in April 2015.
This environmentally-friendly company has developed high-speed DTG printers that are the first industrial digital printers that offer direct-to-garment printing. Given the machines' high production capacity in the fully integrated printing services, the supply chain takes days rather than the standard unit of months. As such, the company minimizes the negative impact on the environment caused by printing production.
Businesses of any size, requiring entry level product or mass customization, benefit from easy-to-use web-to-print options. Recently, the company gained international attention from its collaboration with the hit reality television show Project Runway.
DONDE FASHION
Sign up for our free weekly newsletter
Subscribe
When trying to find a particular brand or desired item of clothing, sometimes searching online is time consuming and often, plain frustrating. Donde Fashion is a website and app allowing users to find items from brands in women's and children's fashion using an image-based experience.
Instead of relying on text searches and complicated filters, the Israeli startup has users narrow their search with images of clothing items, colors, clothing specifications (for example, sleeve lengths, necklines, etc.), materials, and patterns. Traditional filters of size, price, and brand are also available. Donde Fashion was by Liat Zakay, Shai Katzir, and Or Ron in 2014.
Thus far, Donde has raised undisclosed capital in two funding rounds. TechCrunch reported that Donde takes a slice of each transaction made through the platform. Some of its fashion partners include brands and companies like Zara, Bloomingdale's and Banana Republic.
AWEAR SOLUTIONS
Since 2013, Awear Solutions' mobile app has helped fashion companies obtain data about how customers use a particular product after purchase. The app gains this information through "smart tag technology," with a tag inserted into the product. The technology provides fashion companies with an understanding of customer behavior post-purchase, which could ultimately increase sales.
Additionally, the customers benefit by receiving rewards from the company's frequent flyer program. Consumers who use the product frequently will receive targeted promotions and perks in real-time. The consumer's personalized experience is conducted through game fiction to make using the product fun and easy to use. As such, the company is on the cutting-edge, using Internet of Things and big data analytics to benefit fashion brands and consumers.
Awear Solutions was founded in 2013 by Liron Slonimsky. It is based in Tel Aviv. Israel21c reports Awear is one of two Israeli fashion-tech companies chosen to participate in the New York Fashion Tech Lab, a 12-week program for startups led by females.
INVERTEX
Invertex tackles the issues of online fitting and mass product customization. The company produces omnichannel measure-to-fit solutions for top footwear brands and retailers using mobile applications. The company's unique combination of accurate 3D-body-mapping technology and its cognitive AI fit engine allows consumers to enjoy a guided shopping experience on e-commerce and in physical stores, with the confidence that each product they select will always fit them perfectly.
This product will decrease the amount of product returns and allow customers to have a more pleasant online experience. In turn, retailers are able to boost their online sales capabilities in increase efficiency.
SEE ALSO: Meet the Israeli fashion designers who dress Gigi Hadid, Beyonce, and Kim Kardashian
This Tel Aviv-based company was founded by David Bleicher and Robert Williams in 2014. As of July 2017, Invertex has raised $2 million in a round led by OurCrowd, a Jerusalem-based equity crowdfunding ventural capital firm. Global retail and fashion group Permoda also participated in the round.
SYTE.AI
Calling itself the "leading visual search engine," Syte.ai has developed an "automatic visual search" using artificial intelligence and machine learning. This search engine allows users to tap on any image to discover where to purchase it.
Syte.ai is geared toward aiding online publishers and retailers. For publishers like fashion bloggers, the product shows users similar items from multiple brands and prices, which increases the odds that a visitor to the blog will click and purchase an item. Meanwhile, when a business integrates the search engine into its website, its consumers can hover their cursor on a picture and receive additional results for similar, on-sale products. Therefore, Syte.ai's business model includes revenue-sharing with publishers and a subscription fee for e-commerce stores.
Syte.ai was founded in 2015 by Helge Voss, Idan Pinto, Ofer Fryman, and Lihi Pinto Fryman. It is based in Tel Aviv.
The company has thus far raised a total of $10.1 million from three fundraising rounds, the latest of which contributed $8 million in July 2017. The round was led by NHN Investment, but also included Naver Corporation, Line Corporation, Magma VC, Remagine VC, KDC Ventures, and NBM Ventures. The company wants to use the funds raised to grow and expand in United States.
Photos: Thirdwavefashion.com / Invertex / Syte.ai / vargazs
Video: Kornit Digital
Related posts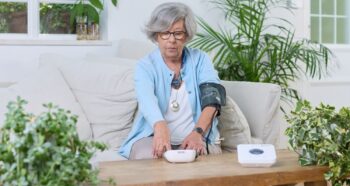 Smart Healthcare System Keeps Elderly At Home, Not In Hospital
November 29, 2023