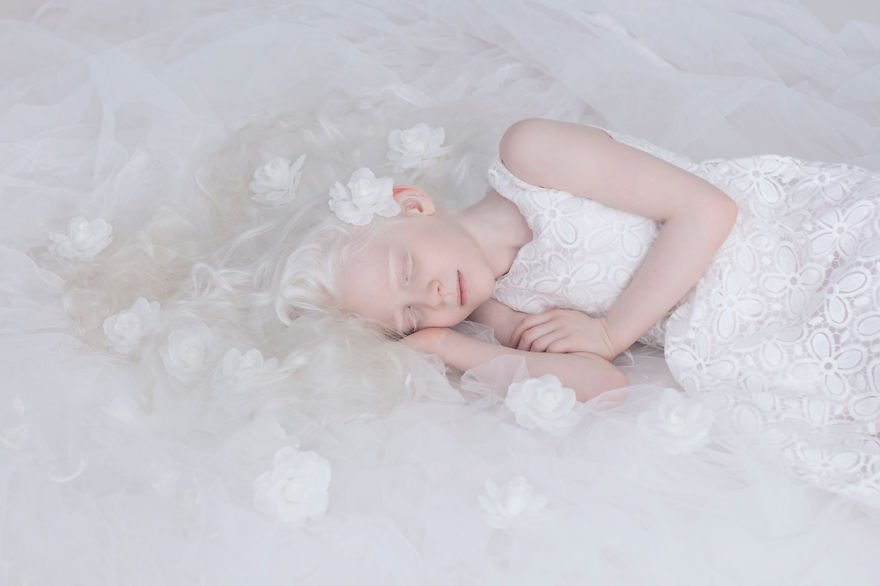 The odds are that you've never personally met someone with albinism, an inherited genetic condition that causes a reduction of the amount of melanin pigment formed in the skin, hair, and/or eyes. Because the condition is so rare, people with albinism often face prejudice, and in some parts of the world, even violence.
Israeli photographer Yulia Taits is on a mission to change such negative perceptions and show the true beauty of those with albinism in a photo series entitled Porcelain Beauty. 
SEE ALSO: Facetune Will Touch Up Your Portrait Photos Automatically
A hypnotic beauty
In order to find models for her project, Taits, who was born in Russia and immigrated to Israel in 1995, reached out via a local Israeli albino forum.
"For some time I've had the idea to create and photograph a project featuring albino people or people with Albinism," Taits writes on her website, where her photos first appeared. "Their unique beauty hypnotizes me. This beauty is so pure and amazing for me, as if it was taken from fantasies and fairy tale legends."
A rare condition
According to NOAH, the National Organization for Albinism and Hypopigmentation, although albinism occurs in all racial and ethnic groups throughout the world, in the U.S., only one in approximately 18,000 to 20,000 people has some type of albinism. In other parts of the world, the occurrence can be as high as one in 3,000. Interestingly, most children with albinism are born to parents who have normal hair and eye color for their ethnic backgrounds.
"Beautiful photography without photoshop"
Sign up for our free weekly newsletter
Subscribe
"As a photoshop artist, I have a passion to create fantasy worlds through my work and artistry," Taits writes on her website. "This series was an amazing experience for me because I could create this beautiful photography without photoshop. What transpired was pure natural beauty."
Many shades of white
Taits says the photographs were taken in white tones with no additional coloring. "I'm excited to prove that white is not just one color! It has many tints, shades and beautiful tones."
Inspired by her subjects
The general public fell in love with her mesmerizing photos after Taits posted her work on Bored Panda, a leading art, design and photography online community for creative people. So far, her post has received over 576,000 views.
Summing up the experience, Tatis says the models were the ones who inspired her. "While creating this photo project, I was fortunately blessed with meeting amazing people. I was highly motivated from the support of the models and parents to create this project. Their passion and encouragement attributes to this amazing project. I am very proud of the results this experience has brought."
Photos: Yulia Taits
Related posts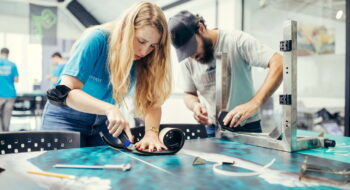 Tech Innovators Come Together To Help Israel's Wounded Warriors
September 18, 2023