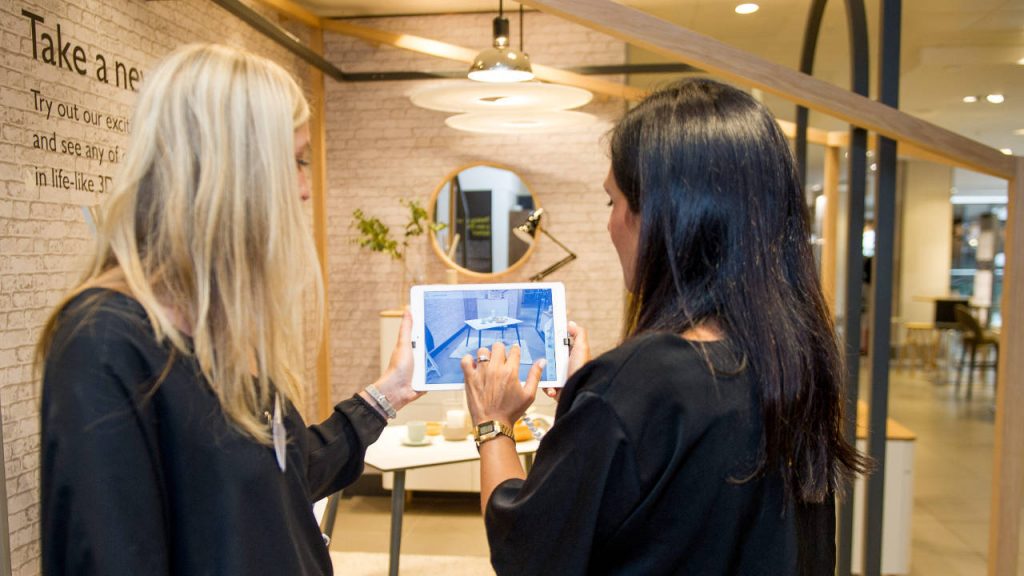 Snap, formerly Snapchat Inc, the $25 billion company behind the ever-popular Snapchat mobile messaging app, has according to Calcalist, purchased Israeli augmented reality startup Cimagine Media for $30-$40 million.
According to the report, following this acquisition, Snap will establish a development center in Israel where it will eventually employ more than the 20 people currently working at Cimagine. This is Snap's first acquisition of an Israeli startup, following its purchase of eight other companies, mostly in the US, including a $110 million deal for Vurb, and $100 million for Bitstrips earlier this year.
Cimagine: Bringing your home to the store
Cimagine displays objects in 3D and in 360 degrees, and scaled to fit the dimensions of your home, using a tablet or smartphone camera and sensors. The technology allows shoppers to import product photos from the web or from catalogs onto their mobile devices and preview the way they would look in their home or office. Cimagine, which already has partnerships with major retail outlets such as Shop Direct, John Lewis, and Coca-Cola, also helps retailers tap into the potential of augmented reality by effectively demonstrating products as they would look in the customer's premises. As Nir Daube, the startup's VP of products told NoCamels, Cimagine "brings your home to the store and your store to your home."
SEE ALSO: Cimagine Shows What The Future Of Shopping Looks Like With Augmented Reality App
"Our technology uses a combination of internal sensors in the mobile device and image processing that continuously scans the environment the camera sees, resulting in a near reality visualization of the product using live video and saved scenes," Daube said.
It's not hard to see why Snap was interested in the Israeli AR startup. Cimagine specializes in computer vision, real-time image processing, mobile development, and international marketing, all of which are of interest to Snap, whose Snapchat app relies on augmented reality. Cimagine also focuses on commerce and since Snap may be looking to go public next year, Cimagine's technology could be an additional resource for revenue opportunities.
Sign up for our free weekly newsletter
Subscribe
Also, with Facebook rapidly copying features from Snapchat, Snap needs to remain one step ahead of Facebook and Cimagine's technology may give them an edge.
A billion dollar company
Snap has raised $2.63 billion since it was founded in 2011 by Bobby Murphy and Evan Spiegel. The company's valuation is estimated between $25-$35 billion. Companies that have invested in Snap include: Google, Yahoo, and Alibaba, among others. According to reports, Snap has over 150 million users worldwide. The company announced to its investors that this year their earnings are between $250-$350 million for 2016 and the company expects to reach $1 billion in 2017.
Snapchat also recently debuted its newest product, Spectacles, special glasses with a built-in camera, recording the world from your point of view with 10-second videos.
Cimagine Media was founded in 2012 by Ozi Egri, Amiram Avraham, Yoni Nevo, and Nir Daube. Prior to this deal, Cimagine raised an undisclosed amount of funding from iVentures Asia Ltd., OurCrowd, PLUS Ventures and Explore. Dream. Discover, an investment group specializing in early stage Israeli ventures in the field of internet, cellular and new media.
Photos and video: Cimagine Media
Related posts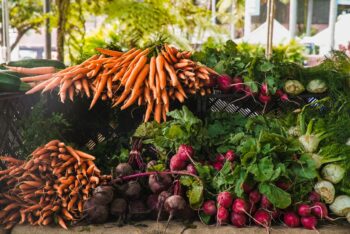 A Cybersecurity Approach To Cutting Food Waste
September 28, 2023