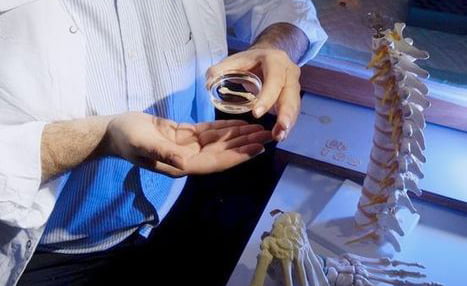 Israeli biotech company Bonus BioGroup is growing live bones from patients' own fat cells. And today the company reported that it successfully injected its lab-grown, semi-liquid bone graft into the jaws of 11 people in an early stage clinical trial evaluating bone loss repair.
The material, grown in a lab from each patient's own fat cells, was injected into and filled the voids of the problematic bones. Over a few months it hardened and merged with the existing bone to complete the jaw, the company said.
SEE ALSO: Israeli Company Grows New Bones From Patients' Fat
The transplant "was 100% successful in all 11 patients," Ora Burger, the VP of regulation affairs, told Reuters. "Now we are going to conduct a clinical study in the extremities, long bones."
The announcement was made in a statement to the Tel Aviv Stock Exchange and Bonus Biogroup presented its results at the International Conference on Oral and Maxillofacial Surgery in Spain yesterday.
Bonus BioGroup's CEO Shai Meretski, who previously founded Pluristem Therapeutics, an advanced Israeli biomedical company that works with stem cells, told Reuters, "For the first time worldwide, reconstruction of deficient or damaged bone tissue is achievable by growing viable human bone graft in a laboratory, and transplanting it back to the patient in a minimally invasive surgery via injection."
While the company's announcement is encouraging, the technology is currently undergoing development and has yet to undergo more extensive clinical trials and approval by medical authorities regarding its effectiveness and safety. It is not yet generally available.
Photos and video: Courtesy
Related posts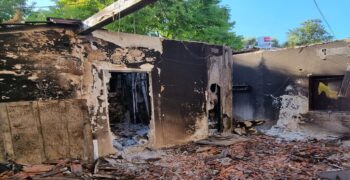 Burn Victims Of Hamas Terror Treated With Pineapple Protein
November 30, 2023