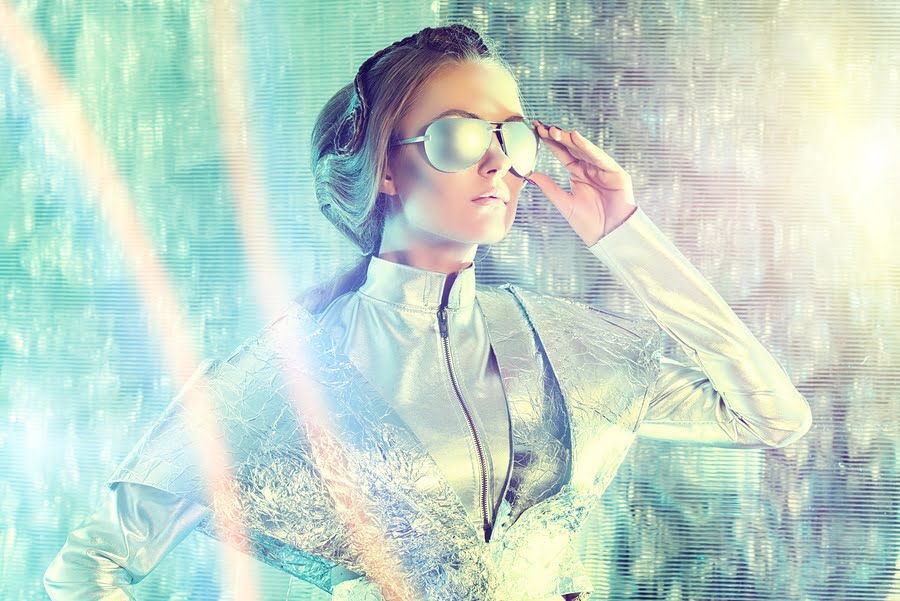 Israel is known as the Startup Nation, and Israeli women are filling the top seats at many of the country's thousands of technology companies.
And that is reflected in other industries as well: Amazingly, three of the CEOs of Israel's five largest banks are women (Lilach Asher-Topilsky at Israel Discount Bank, Rakefet Russak-Aminoach at Bank Leumi and Smadar Barber-Tsadik at First International Bank).
However, workforce figures still reflect a bias towards men: According to Israel's Central Bureau of Statistics, only 35.5 percent of high-tech workers in the country are women.
SEE ALSO: Are Women Equal In The Startup Nation?
Still, Silicon Wadi is closer to equality than Silicon Valley, where only 20 percent of the developers and 11 percent of the executives are women. And, according to a study conducted by the International Institute for Management Development, Israel ranks 21st out of 59 nations with advanced economies that promote gender equality in the workplace. It can do better, but it's a start.
To celebrate the inspiring women who lead the startup sector in Israel, NoCamels highlights five female entrepreneurs whose vision and leadership are the driving force behind some of the most innovative technologies developed in the Startup Nation.
Dr. Kira Radinsky: Predicting the future
She's been splashed across the pages of newspapers worldwide as the Israeli prodigy who can predict the future. Wunderkind Dr. Kira Radinsky started university at age 15, earned her Ph.D. at 26 and founded two startups, one of which – SalesPredict – was recently sold to giant eBay for $40 million.
Now 30, Radinsky is eBay Israel's chief scientist. Also a researcher at the Technion-Israel Institute of Technology, Radinsky has successfully predicted the future, including epidemic outbreaks and social upheavals.
Similarly, the innovative software she developed for SalesPredict uses a complex algorithm that can help businesses spot promising leads.
Radinsky's decade-old obsession with predicting the future turned out to be exactly what our data-overloaded world needs right now. "I came to realize there is so much untapped data that can be leveraged in amazing ways," she told NoCamels in a prior interview. "I never really stopped to think of how difficult the problem of predicting the future would be. But I thought maybe that's a common thought for ordinary people trying to achieve extraordinary things."
Maxine Fassberg: Leading 10,000 tech employees
Maxine Fassberg has been managing the operations of giant chip maker Intel in Israel since 2007 as president of Intel Israel and vice president of the global corporation. In 2009, she was inducted into the Women in Technology International Hall of Fame. In 2012, she was recognized by CNN as one of the 10 most powerful women in tech.
With Intel being the largest multinational high-tech company in the Holy Land, Fassberg manages roughly 10,000 employees in six locations across Israel, including four development centers – in Haifa, Yakum, Petach Tikva and Jerusalem – and manufacturing facilities in Kiryat Gat and Jerusalem. Government statistics show that Intel exports alone account for 9 percent (!) of the total goods exported from Israel.
Intel picked Israel for its first research and development center outside the US some 40 years ago. Since the chip maker set up shop in Israel, it has developed a series of breakthrough computer processors and has evolved far beyond hardware. Under Fassberg's leadership, it's currently collaborating with car maker BMW and Israel's Mobileye on developing a driverless car.
SEE ALSO: Why The World's Largest Tech Companies All Want A Piece Of The Israeli Pie
Fassberg, a chemist and lithography engineer by trade, now manages one of the largest corporations in Israel, and she's among a handful of female managers who oversee such a large operation. She's particularly passionate about her leadership role in the Startup Nation, as she recently said in a conference: "Israel is crucial to Intel. Intel cannot do without the geniuses here in Israel."
Dr. Orna Berry: The first female chief scientist
Dr. Orna Berry is both a scientist and a high tech entrepreneur. Now 67 years old, she was Israel's first (and only, so far) female chief scientist, serving in that role in the 90s.
Sign up for our free weekly newsletter
Subscribe
Berry joined venture capital firm Gemini Israel as a partner in 2000. She chaired PrimeSense, an Israeli startup which created the sensor technology for Microsoft Xbox Kinect and its 3D capturing technology. PrimeSense was bought by Apple Inc. for a whopping $360 million in 2013.
Unfortunately, only 20 percent of board members in Israel are women, according to the Workplace Gender Equality Agency, but Berry, with her vast knowledge in technology and science, was appointed to several boards. She chaired the boards of several high-profile companies, including: Lambda Crossing, which was engaged in manufacturing optical components; computer security startup Riverhead Networks, which was acquired by Cisco in 2004; and communication company Radware, to name a few.
In 2011, she joined EMC Corporation as vice president for innovation, heading EMC Centers of Excellence and R&D centers, and serving as the general manager of the EMC Israel Center of Excellence. The local center is one of eight international sites that drive and promote entrepreneurship and technological creativity.
Throughout her career, Berry has been the recipient of various awards, including the "WITI Hall of fame" award by WITI Women in Technology International; the "Yakirat Ha'Negev" award from Ben Gurion University, for establishing an EMC R&D branch in the heart of Israel's desert; and the Viterbi Award from the University of Southern California (USC) for integrating entrepreneurship with professional excellence.
Berry holds B.A. and M.A. degrees in statistics and mathematics. In 1986, she earned her Ph.D. degree in computer science from the USC and a fellowship from the RAND Corporation.
Dr. Michal Tsur: Leading Kaltura towards a "unicorn" valuation 
Dubbed the "iron lady" of Israeli startups, Dr. Michal Tsur is considered one of the most powerful women in the Israeli startup ecosystem. The co-founder of Cyota, an online security firm that sold to RSA Security for $145 million in 2005, she's currently the president and co-founder of Kaltura, an open-source video platform that enhances websites with customized video and other functionalities.
SEE ALSO: Israeli Startup Kaltura Raises $50 Million To 'Videofy' The World
Kaltura's clients include big companies such as HBO, ABC, Turner, Warner Brothers and Paramount; the startup recently raised $50 million from Goldman Sachs, bringing total investment in the company to $165 million. According to reports in the media, Kaltura is on its way to becoming a "unicorn" – valued at around $500 million.
Tsur, who was named a promising tech entrepreneur by several leading publications such as Inc.com, holds a doctoral degree in application of game theoretic models to law from New York University, and was a post doctoral fellow at Yale Law School's Information Society Project.
Nava Swersky Sofer: Commecilazing technology to better lives
In her 25-year career, attorney Nava Swersky Sofer was an entrepreneur, venture capitalist, senior executive, as well as an innovation and technology commercialization expert.
Currently, she's the managing director of IDCBeyond, an IDC Herzliya program designed to train a new generation of successful visionaries and entrepreneurs. The program is focused on addressing some of the main 21st century problems in sustainability, bio-medicine, technology and globalization.
"As I put together our cohort of exceptional participants in the class of 2017, I focus on diversity in backgrounds, ages, nationalities and gender, hoping to have a balanced group of men and women," Sofer tells NoCamels.
She also serves as an adviser to the UN's World Intellectual Property Organization on Innovation (WIPO), and is a board member of several organizations.
Her most influential role so far, was that of CEO of Yissum, the Hebrew University's technology transfer company, which commercialized such companies as Mobileye, a developer of driverless car technologies. Applying the university's academic research in the real world, Sofer impacted the lives of thousands around the globe.
Rebeca Maia contributed to this report 
Photos: Sivan Farag, Adi Cohen Zedek, Technion, Intel Israel
Related posts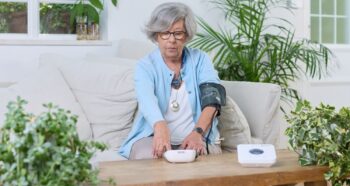 Smart Healthcare System Keeps Elderly At Home, Not In Hospital
November 29, 2023