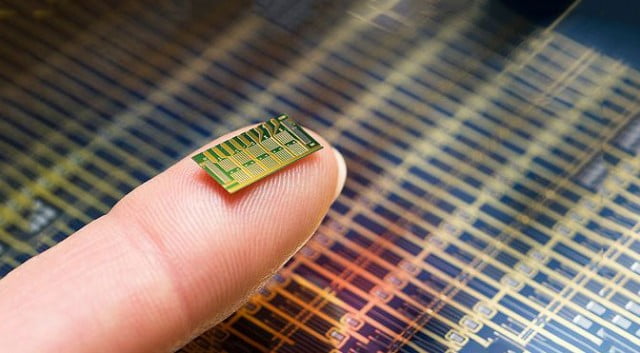 Israeli researchers have developed a tiny "liver-on-chip" that could help scientists fight liver disease, cancer, and a host of other conditions.
SEE ALSO: Israeli Makes Breakthrough Discovery In Liver Disease Treatment
The chip is made up of human tissues, with sensors for oxygen, glucose, and lactate. Measurements can be tracked in real time, and readouts appear immediately on a computer. The technology, developed at Israel's Hebrew University, will enable the study of cellular processes, and will further the understanding of what happens when cells are damaged due to disease.
In the study, led by Prof. Yaakov Nahmias of the Hebrew University of Jerusalem, researchers explain their use of micro-sensors to measure changes in cells when they are exposed to new drugs. Liver toxicity can limit the use of new medications, so the tool can be used to screen for less toxic drugs.
SEE ALSO: Israeli Scientists Develop New Human Stem Cells With Half A Genome 
The scientists used the chip to study the medication troglitazone (Rezulin), which had been used for diabetes and inflammation until it was removed from the market in 2000 because it induced severe liver injury. The drug cost its manufacturer more than $750 million in lawsuits.
Interestingly, conventional tests did not show liver damage from troglitazone, but the new liver-on-chip technology detected mitochondrial stress. The mitochondria are the organelles that generate energy for the cell. They are found in every cell of the human body except red blood cells, and convert the energy of food molecules to power most cell functions. Mitochondrial stress can be an early sign of eventual cell death – which the chip can detect early on.
Sign up for our free weekly newsletter
Subscribe
Redefining cancer research 
"The ability to measure metabolic fluxes using small numbers of cells under physiological conditions can redefine the study of neuro-degenerative disease, stem cells, and cancer, in addition to drug discovery," Nahmias said in a statement.
According to a Hebrew University statement, the study demonstrates it is possible to monitor in real time metabolic functions of cells exposed to different drug concentrations over a long period of time, using 'organ-on-chip' micro-devices.
An alternative for animal experiments 
The study, recently published in the scientific journal Proceedings of the National Academy of Sciences, could revolutionize in vitro methods (studies that are performed with microorganisms outside their normal biological context), presenting a real alternative to animal experimentation for evaluating toxicity of chemicals."
Related posts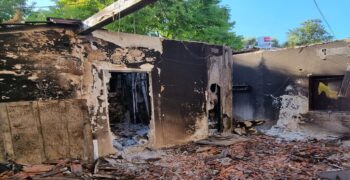 Burn Victims Of Hamas Terror Treated With Pineapple Protein
November 30, 2023