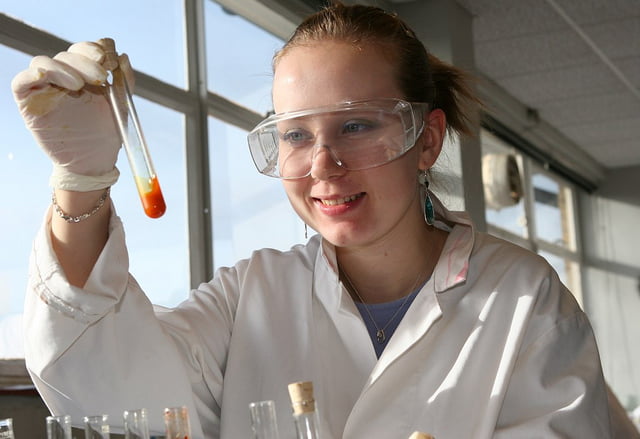 In order to accurately diagnose Alzheimer's disease, medical professionals must conduct a long series of tests to assess a patient's memory impairment, cognitive skills, functional abilities, and behavioral changes. The process also includes costly brain imagining scans and, in some cases, invasive cerebral spinal fluid tests to rule out other diseases.
Now, a new discovery by a team of Israeli and American researchers seeks to effectively screen and diagnose Alzheimer's using a blood test. The new study, published in the Journal of Alzheimer's Disease, proposes a new biomarker for cognitive aging and Alzheimer's disease: The activity-dependent neuro-protective protein (ADNP), whose levels can be easily monitored in routine blood tests. The study also found that higher ADNP levels tested in the blood correlate with higher IQ in healthy older adults. The researchers now plan to move forward into clinical trials in order to create a pre-Alzheimer's test that will help to tailor potential preventative treatments.
SEE ALSO: Study: People Who Treat Alzheimer's Patients Should Have Creative Hobbies
The research was led by Tel Aviv University's Prof. Illana Gozes, and spearheaded by Dr. Gad Marshall, Dr. Aaron Schultz, and Prof. Reisa Sperling of Harvard University, along with Prof. Judith Aharon-Peretz of Rambam Medical Center and the Technion Institute of Technology.
Early intervention
During the study, significant increases in ADNP levels were observed in patients ranging from mild cognitive impairment (MCI) to Alzheimer's dementia. ADNP levels tested in plasma and serum samples, as well as white blood cell RNA levels, distinguished among cognitively normal elderly, MCI, and Alzheimer's dementia participants.
The investigators analyzed blood samples taken from 42 healthy adults, MCI patients, and Alzheimer's disease patients at Rambam Medical Center in Israel. After comparing the ADNP expression in the blood samples, the researchers prepared plasma samples and once again compared the protein levels.
"Early intervention is invaluable to Alzheimer's patients"
"This study has provided the basis to detect this biomarker in routine, non-invasive blood tests, and it is known that early intervention is invaluable to Alzheimer's patients," Gozes said in a statement. "We are now planning to take these preliminary findings forward into clinical trials — to create a pre-Alzheimer's test that will help to tailor potential preventative treatments."
SEE ALSO: Understanding Gender Differences Could Improve Autism And Alzheimer's Treatment
This new research is based on Gozes' earlier investigation of neuronal plasticity and nerve cell protection at the molecular, cellular, and system level, and her discovery of novel families of proteins, including ADNP, associated with cross-communication among neural nerve cells and their support cells. "Interestingly, we also found that the more ADNP in the serum, the higher the person's IQ level," Gozes said.
Related posts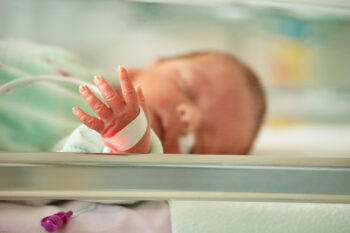 Insulin-Based Drug Gives Preemies A Fighting Chance
September 12, 2023