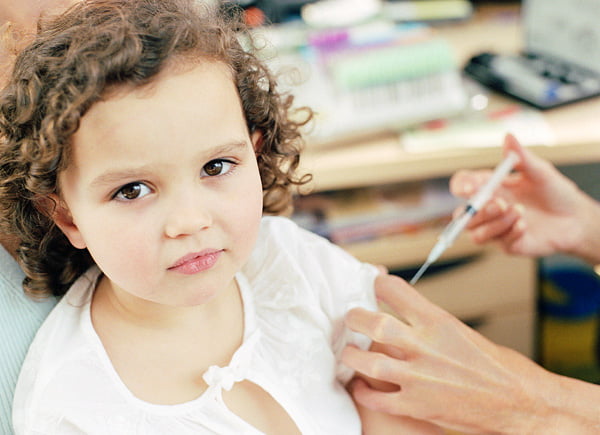 Of the 382 million people who have diabetes, only five to 10 percent have Type 1 Diabetes. However, unlike like Type 2 Diabetes, which can be prevented with regular exercise and a healthy diet, Type 1 Diabetes is an autoimmune disease that destroys insulin-producing cells in the pancreas. Usually diagnosed in childhood, Type 1 Diabetes is traditionally treated with daily insulin injections, and though some prick-less therapies have surfaced, they have not achieved long-term insulin independence.
But Israeli biotech startup Betalin Therapeutics may change that, making insulin injections a thing of the past.
SEE ALSO: Intelligent Socks Paired With Smartphones Can Save Diabetics' Feet
Functioning as a gatekeeper, insulin is a hormone that enables sugar from consumed food to enter cells in the body. Without insulin, sugar builds up in the bloodstream, where it can cause life-threatening complications. Anyone who has Type 1 Diabetes needs lifelong insulin therapy, administered through daily shots or a pump because insulin typically cannot be taken orally due to interfering stomach enzymes.
SEE ALSO: Israelis, Palestinians Join Forces To Explore Local Flowers To Combat Cancer, Diabetes
However, the problem with both modes of treatment is that patients must monitor their blood sugar levels and administer the correct dose of insulin throughout the day. And even the most vigilant monitoring doesn't prevent a sudden spike or drop in blood sugar levels. In other words, patients and doctors can only treat Type 1 Diabetes reactively.
The new approach: Transplanting healthy tissue 
Some researchers have been looking for a more proactive and automated approach, namely through transplanting healthy pancreatic islets, the part of the pancreas that contains the insulin-producing "beta" cells, into diabetic patients. An islet transplant protocol developed in 2000 increased insulin-independence rates from about 15 percent to about 80 percent. However, within a few years, most patients became insulin dependent again; studies since then have recorded anywhere between 60 and 90 percent of patients becoming insulin dependent within five years.
Thus the problem is not how to achieve insulin independence, but rather how to maintain it. That's where Betalin Therapeutics has a solution. Led Prof. Eduardo Mitrani of the Hebrew University in Jerusalem, Betalin's research team has developed a "micro-scaffold" which ensures that a transplanted cell will remain close to sources of nutrients. Supported by these micro-scaffolds, "naked" islets function similarly to freshly dissected pancreatic islets.
Sign up for our free weekly newsletter
Subscribe
"The micro pancreas aims at solving problems currently associated with transplantation of naked islets," Prof. Mitrani said in a statement. "In our system, prior to transplantation, islets are cultured within a biological scaffold that supports their survival, leading to long-term functionality of the majority of the cells."
In a study published last November, Mitrani and his team showed that their delivery method, what they term Engineered Micro Pancreas (EMP), provides more efficient and regulated insulin production compared to beta cells without micro-scaffolding.
In addition to supporting regulated levels of insulin secretion, the EMPs became readily supplied with blood vessels (i.e. oxygen). The researchers also grew and expanded beta cells in culture by three- to four-fold prior to incorporating them into EMPs without losing their functionality.
This could translate into using a much smaller number of islets, enabling physicians to treat a larger number of patients. "Furthermore, the fact that we have shown expansion of beta cells in the laboratory while still retaining beta cell functionality is a significant breakthrough that may allow [us] to utilize even less initial donors' islets to treat individual patients," Mitrani explained. He went as far as to suggest that EMP could also be used to treat severe, advanced levels of Type 2 Diabetes.
Mitrani carried out his research with Prof. James Shapiro, the researcher who developed the islet protocol in 2000. "We have been collaborating for the past two years," Shapiro said in a statement. "If Betalin's new micro-scaffold technique continues to demonstrate efficacy in vivo, it has the potential to substantially improve cellular survival both for islets and potentially for stem cell engraftment [stem cell reproduction] in future clinical applications."
In other words, Mitrani's micro-scaffolds could possibly be applied to other transplant therapies, including that of stem cells, which are currently being researched as a treatment for types of cancer, including leukemia, multiple myeloma, and lymphoma, as well as other blood diseases.
Photos: Frankie Leon; The Diabetes Foundation of Mississippi; The Regents of the University of California; Giovanni Maki
Related posts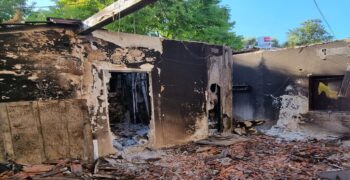 Burn Victims Of Hamas Terror Treated With Pineapple Protein
November 30, 2023