By Eunice Lim, NoCamels
October 29, 2015
5
minutes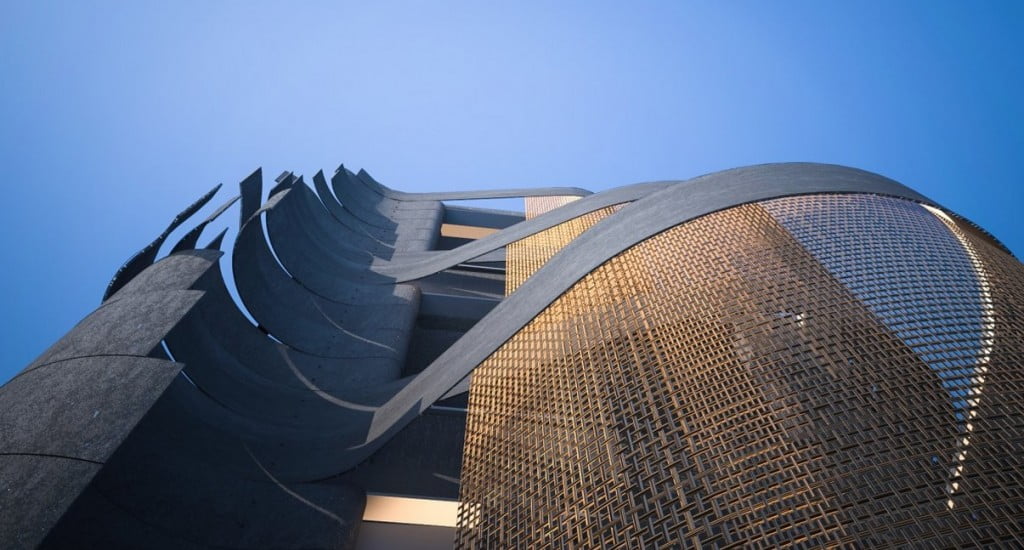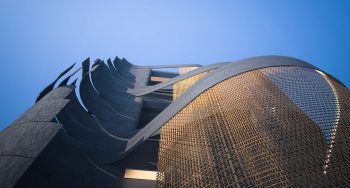 Many are good and few are great, but hardly anyone can be a legend. Israeli Ron Arad is one of a few people regarded a living legend in the world of design. Known for his daring experimentation with industrial materials and technology that create innovative objects and spaces, Arad's legacy is far-reaching, and can be seen not only in his iconic chairs, tables, and bookshelves that liven up countless homes around the world, but also on a larger scale in the buildings and public art pieces he has designed.
SEE ALSO: Omer Arbel Sheds Light On His Multifaceted Approach To Design
Indeed, it is Arad's ability to appeal to both the general public and the design world's elite that has made him a beloved household name around the globe.
The catalyst for Arad's plunge into the design world was actually a chair, specifically, the Rover Chair, which Arad made in 1981 by combining a red leather seat from a junk Rover 200 car and a steel scaffolding frame. It was the first glimpse into Arad's innovative mind that has come to define his career. Almost an instant hit, the Rover Chair led Arad to establish his London-based studio Ron Arad Associates in 1989 with business partner Caroline Thorman.
SEE ALSO: Israeli 'Starchitect' Moshe Safdie Designs Singapore Airport's Bio-Dome
According to Arad, this was an unexpected turn of events. After all, he was an architect by trade, not a designer. Trained at Israel's Bezalel Academy of Arts and Design in Jerusalem and at London's Architectural Association, Arad had been working at an architect's office in Hampstead before he stumbled upon a chair (which later became the Rover) in a local scrapyard. "If someone had told me a week before that I was going to be a furniture designer, I would think they were crazy," Arad told Dezeen magazine in 2014.
It was at the peak of the Rover Chair's commercial success, however, that Arad decided to stop producing copies of the chair. He has since created more cult pieces, from the 1986 Well Tempered Chair to the 1994 Bookworm shelf, refusing to let any one hit piece hinder him from making the next one.
34 years after designing the iconic Rover Chair, Arad's legacy is still indelible in the design realm. He is considered one of the few contemporary designers who has art collector appeal; and his iconic designs are already being reinterpreted – not to mention copied – by other designers.
"Teaching gave me an opportunity to exercise my dislike for convention"

From 1997 to 2009, Arad took yet another unexpected route: Teaching as a professor of furniture and of industrial design at the renowned Royal College of Art in London, which was recently named the best design school in the world by QS World University Rankings.
"I never planned to spend 12 years teaching," Arad told Blueprint magazine in 2014. "It seems that teaching gave me an opportunity to exercise my dislike for convention. I believe in teaching with no agenda, so we didn't have one manifesto or a single ideology. In fact, the only rule was 'one should never say should.'"
Following his time at the prestigious institution, Arad was awarded the 2011 London Design Week Medal for design excellence and in 2013, and was elected as a Royal Academician of the Royal Academy of Arts.
Fusing modern technology into breathtaking designs

Trying to pin down what exactly about Arad has made him a legend would be a fruitless endeavor. Some would attribute his success to his hands-on experimentation with industrial materials like sheet metal and concrete as well as recycled parts, turning what some would consider ugly and dense into urban chic.
Sign up for our free weekly newsletter
Subscribe
Others would point to the infusion of modern technology into his designs; just take a look at Arad's "Lolita" chandelier for Swarovski, which was made with 2,100 Swarovski crystals and uses a crystal pixel ribbon and white LEDs to display messages. Another example would be Arad's "Curtain Call," a hanging, cylindrical surround-sound/vision cinema screen made of 5,600 silicon rods where visitors could walk in and be immersed in video and sound.
It would be a grave mistake to say that Arad's influence has been limited to the world of design. His creativity knows no boundaries, and he has taken his penchant for functional flair into the realms of art, fashion, and again, architecture.
In the realm of art, Arad has held successful retrospectives at the Pompidou Centre in Paris, MoMA in New York, and the Barbican Gallery in London, among other prestigious art institutions around the world.
His piece "Vortext" is a stunning, 17-meter high spiral sculpture with 24,000 LEDs embedded into its surface in a public space in Seoul, South Korea; Arad's circular Big Blue sculpture adds spice to another public space in Greater London.
In 2013, Arad branched out into fashion with his 3D-printed optical and sunglasses collection in collaboration with pq eyewear. Recently, it was reported that Arad has been working on a trendy new design for one of Kenzo's perfumes.
Too early for retirement
Especially noteworthy, though, is Arad's return to architecture and interior design. Since establishing a separate studio, Ron Arad Architects, in 2008, Arad has taken on a wide range of projects, designing everything from private structures like residences, restaurants, and hotels to larger-scale public projects like the award-winning Design Museum Holon in Israel, which Arad was commissioned to design by the City of Holon.
The museum – a $17 million circular structure with giant, ribbon-like bands of weathered steel – is Arad's biggest completed commercial project to date, and the first museum for contemporary design in Israel. "The creation of the first design museum in the region is the pinnacle of a long-term urban re-generation project," Holon's Hana Hertsman said in a statement. "I believe it will be a beacon within Israel and far beyond."
Even with all of these accomplishments under his belt, 64-year old Arad shows no signs of stopping. Ron Arad Architects is currently working on a $125 million renovation of the historic Watergate Hotel in Washington DC, set to open this upcoming fall. And if we know anything about Arad, the hotel will be nothing short of extraordinary.
Photos: Ron Arad Studio, antgirl, Dr. Avishai Teicher via Wikipiki, Stardust Modern
Related posts

Veterans Provide Practical Help, Comfort For Wounded IDF Troops
November 12, 2023