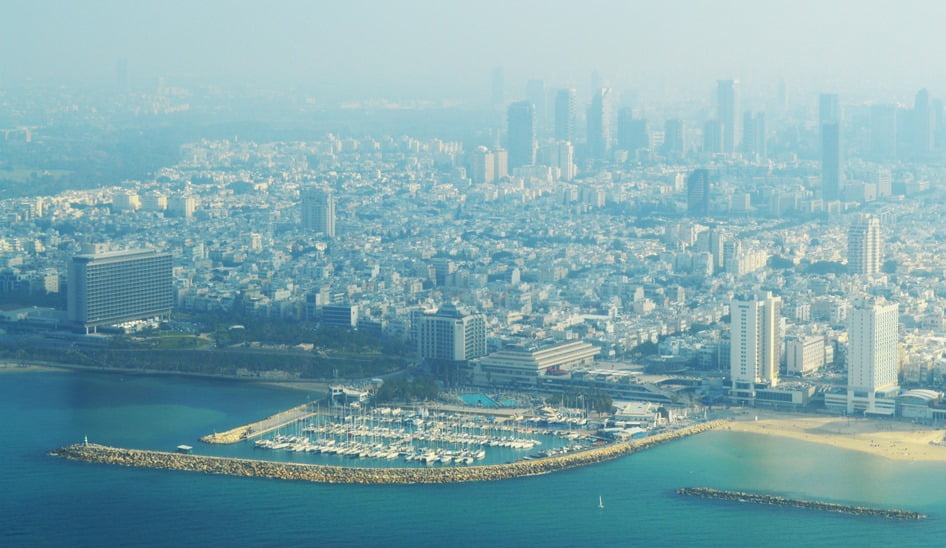 The worst dust storm in Israel's history struck last week, causing widespread health problems and pollution, and leaving behind it a beige layer of dirt covering the entire country. While most found the storm unbearable, there are some exceptions, notably the team behind the already popular Israeli app BreezoMeter, which tracks pollutants and can determine air quality in nearly every corner of the world.
The massive sandstorm, which broke air pollution records, led many to seek pollution data through BreezoMeter, which CNBC recently called one of the "world's hottest apps."
SEE ALSO: What's In The Air You Breathe?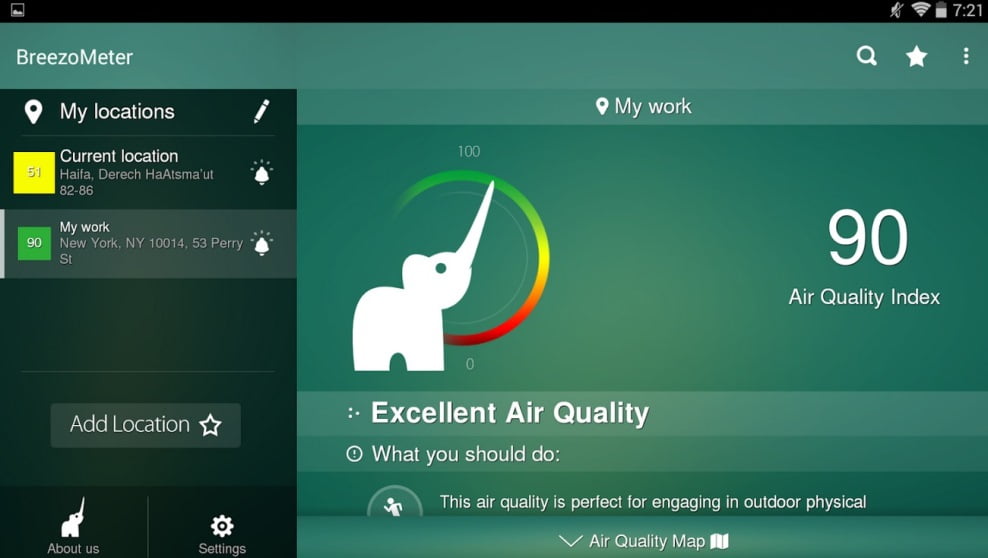 "Air pollution is a global problem that killed 8 million people around the world and 2,500 in Israel alone last year," BreezoMeter's co-founder and CMO Ziv Lautman recently told NoCamels. According to the World Health Organization, air pollution is a leading environmental cause of cancer deaths and in most countries, the mortality rate from heart and lung diseases caused by air pollution is much higher than that from traffic accidents.
SEE ALSO: Exposure To Pollution In Womb Raises Risk Of Autism
Last week, the Israeli Ministry of Environmental Protection issued a pollution warning urging the public to remain indoors. Some areas, including the capital Jerusalem, saw pollution skyrocket to up to 140 times the usual levels.
This happened during the same week that Tel Aviv hosted Israel's largest technological conference, DLD, which forced its 10,000 attendees to face extreme conditions of heat and humidity. But Breezometer reaped the rewards, as its booth at the conference was one of the most sought-after.
Sign up for our free weekly newsletter
Subscribe
Real-time pollution data at your fingertips
BreezoMeter's big-data analytics platform uses local air-monitoring sensors to gather real-time pollution data. The information is collected by the startup from monitoring stations around the world and is then compiled and packaged to provide up-to-date information about air quality. The startup claims its localized pollution reading is 99 percent accurate.
The company, founded just last year by Emil Fisher, Ran Korber and Ziv Lautman, has so far raised $1.8 million in private financing rounds. Its app is available for Android and iPhone users.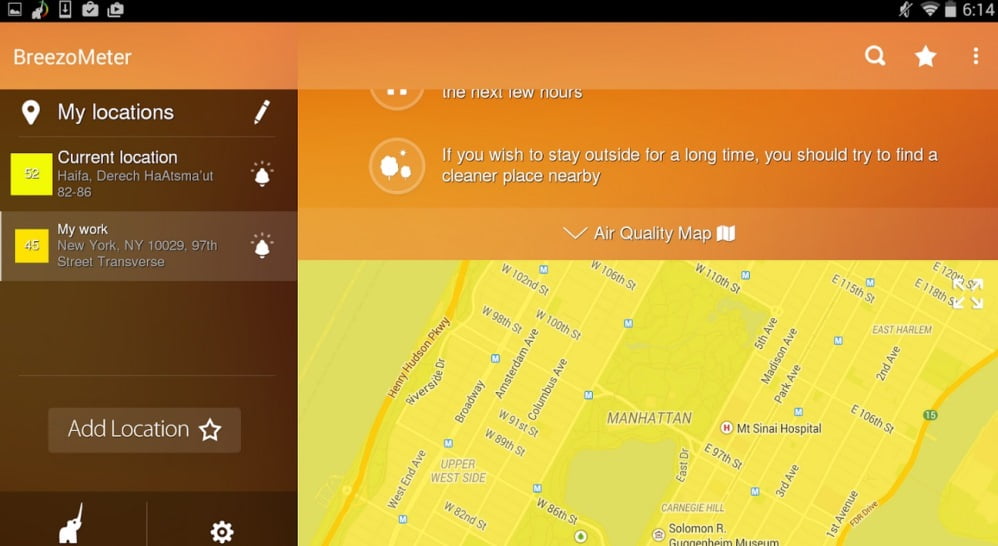 Still, pollutants are a fact of life in our modern world – and that's something BreezoMeter can't change. However, the app does give consumers better knowledge of their surroundings, in hopes that they can then act on that knowledge. "We empower citizens to better plan their daily activities and to minimize their personal exposure to pollution," Lautman said in a statement. "Imagine how useful it would be if on your next visit to the doctor, they'd be able to check the quality of the air you have breathed over the past two weeks – maybe that could be the cause of your cough?"
Photos and video: Amos Meron, BreezoMeter
Related posts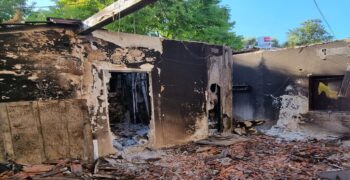 Burn Victims Of Hamas Terror Treated With Pineapple Protein
November 30, 2023