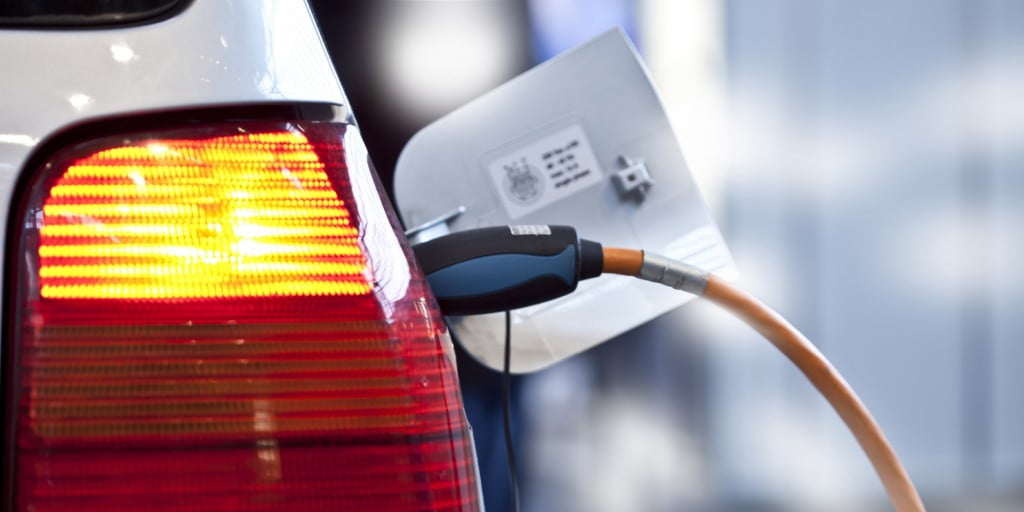 One of last year's viral tech videos was of StoreDot's phenomenal technology, which charged a Samsung smartphone in just 30 seconds. Now the very same Israeli startup is racing to develop a brand new, ultra-fast charger for electric cars.
SEE ALSO: StoreDot's Technology Charges A Smartphone In 30 Seconds!
StoreDot made international headlines when it initially announced its smartphone battery solution in 2012. The company developed its patented organic battery compound that charges five times more efficiently than regular electrolyte-powered battery. StoreDot's solution is based on nano-technology, or "nano-tubes," which can store and emit a large amount of energy in one go.
While StoreDot is on track to implement its smartphone technology in several models by the end of 2016, its development team is also racing to present a technology that can recharge electric cars (such as Tesla vehicles) in a mere five minutes. In that supersonic time frame, StoreDot says cars will be ready for a 300-mile drive.
NoCamels sat down with CEO Doron Myersdorf to hear about the company's latest achievements.
Instant car charging 
Currently in talks with automobile manufacturers, Myersdorf hopes to achieve partnerships with big names such as Ford, Nissan, and Audi – all of which already have electric models on the market. The price of a StoreDot battery for cars is expected to be set once StoreDot brings it to market in 2022.
$58 million in three years
Founded in 2012, StoreDot has raised $58 million in private rounds over the course of three years; approximately $10 million came from Russian billionaire Roman Abramovich.
Over the past year, the company has come far in development and strategic relationships with smartphone manufacturers in order to have its speedy, 30-second smartphone battery charger implemented in a range of phones.
Although Samsung is the only mobile phone manufacturer that has invested in StoreDot, Myersdorf tells NoCamels the company is currently "in talks with six of the largest smartphone manufacturers" regarding partnerships.
Sign up for our free weekly newsletter
Subscribe
SEE ALSO: Israeli Startup Develops Wireless Mobile Chargers Using Infrared Light
He emphasizes that StoreDot's technology is not an aftermarket product, meaning the company's battery systems will show up in new models of smartphones from participating manufacturers.
Since StoreDot's business model revolves around licensing to manufacturers, consumers won't necessarily pay extra for a StoreDot charger. Instead, StoreDot's battery technology will be made available in a separate model of the same phone, most likely at a higher price point.
Myersdorf estimates that consumers would be happy to pay "up to $100 more for a model that includes super-fast charging".
StoreDot is also currently developing a technology designed to enhance backlight displays of LCD TVs and mobile devices.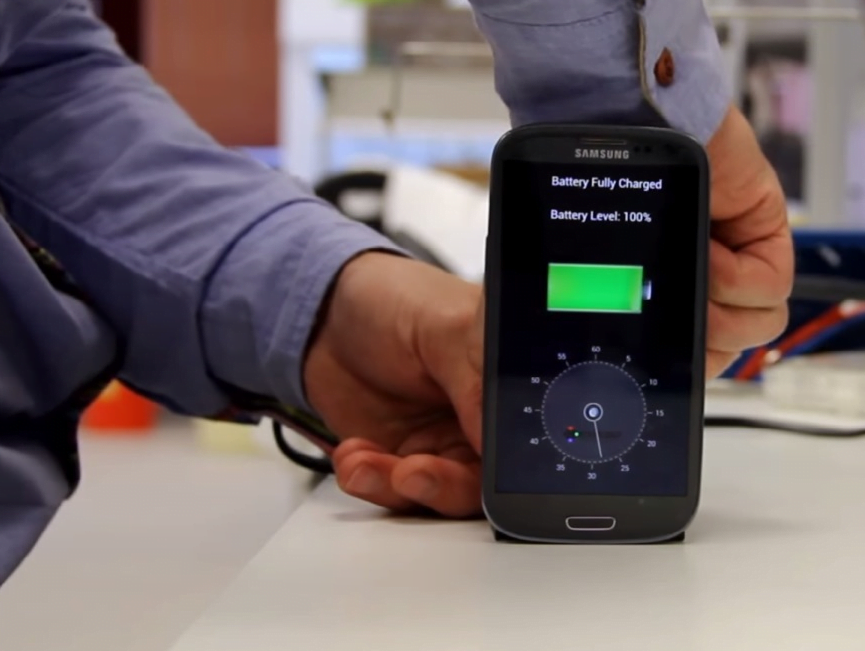 Endless opportunities for app designers
StoreDot's flagship smartphone solution, called FlashBattery, could free millions of people from worrying about not having enough battery life. And, when battery life is taken entirely out of the picture – the possibilities are endless.
That's because app developers and hardware designers base their designs on a phone's battery consumption. When the day comes when battery life is no longer an issue, designers can make better, stronger, and smarter apps that are not hindered by the battery life of a device.
Photos and videos courtesy of StoreDot
Related posts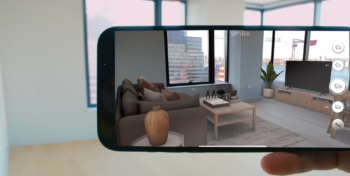 Augmented Reality App Makes Empty House Into Potential Home
October 02, 2023