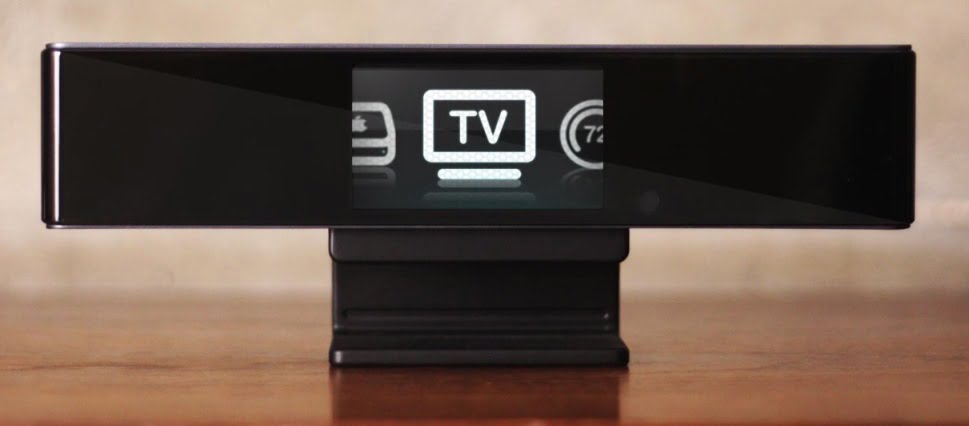 In a world where everything is becoming more automated and connected, Singlecue takes it one step further. Just imagine sitting in front of your television and muting it by simply placing a finger to your lips in a "shush" motion. In the coming months, this vision will become reality.
Singlecue is a home-automation device, designed by Israel-based EyeSight Technologies. Singlecue sits right above your television set and claims to give users complete, gesture-powered control of nearly any device. Although Singlecue has an official list of compatible devices, you can teach it to recognize almost anything with an infrared, Wi-Fi, or Bluetooth sensor.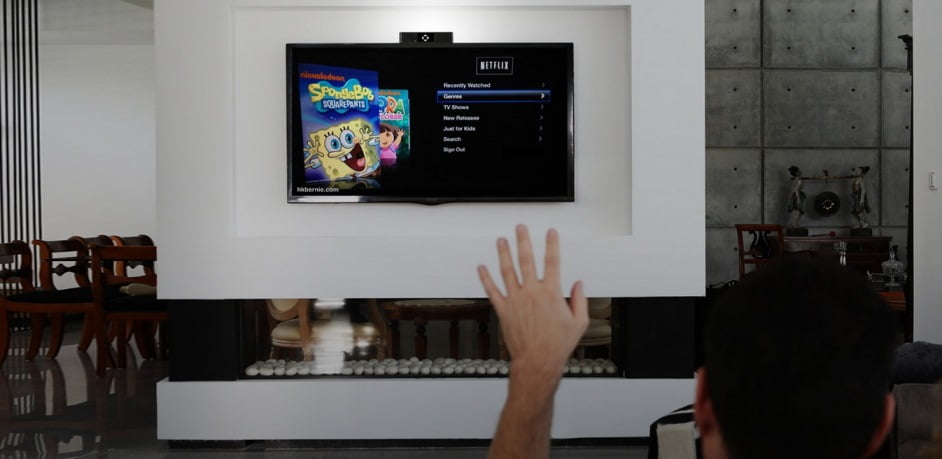 Hassle-free home automation
This product aims to spread its wings far beyond traditional entertainment control systems. With its flexible compatibility, Singlecue says it can even pair certain thermostats to control temperature completely hands-free or certain systems that control the lighting in your home.
"You feel total freedom," EyeSight CEO Gideon Shmuel tells NoCamels.com. A remote control free home, in which the control of devices is unified into a single interface, helps you perform many basic functions through gestures, eliminating much of the need for multiple remotes, apps and excess cables. "Singlecue turns the user into the remote," says Shmuel.
Although Singlecue plans to lead the home automation market, one can't help but think of the inevitable mistakes that might occur. During a product demo, Shmuel occasionally had difficulty getting Singlecue to respond to a specific command. One of the company's main challenges is designing a user interface that can recognize not only the small differences in gestures, but also the almost microscopic idiosyncrasies of any given user.
     SEE ALSO: Bewitched? Control Any Home Appliance With A Wave Of Your Hand
26 million Internet of Things devices by 2020
Singlecue is one product that joins the latest internet of things movement, which aims to connect many systems – not just computers and hand-held devices – to the internet. "Singlecue isn't just an addition to the smart home market," Shmuel explains. "It takes all of your existing things and puts them in one place with a fun, intuitive experience."
Information technology research firm Gartner estimates that there will be 26 million "internet of things" devices – such as smartwatches, health devices, and home automation devices including Singlecue – by 2020. In this respect, Singlecue doesn't fit into the traditional mold of home automation, as it is internet-connected and much more flexible and pertinent to life in a rapidly growing tech age.
Sign up for our free weekly newsletter
Subscribe
A visit to EyeSight's office provides an opportunity to turn the TV and cable box on with one wave of the hand, and control channels, volume, and other connected devices by simply "swiping" through the controls.
     SEE ALSO: Israeli Gesture-Recognition To Be Incorporated In Androids

Hands-free control of iTunes from anywhere in the house
EyeSight's Mac OS application, which is still in development, will give complete control of iTunes using the same gestures and built-in camera. You'll soon able to pause, skip through your music, and control volume – all without touching your keyboard. Think about not having to wash your greasy hands in the kitchen just to change your music!
EyeSight Technologies was established in 2005 with the mission of bringing machine vision across connected devices in a simple, interactive experience. Before Singlecue, EyeSight developed similar technology that can be found in big brands such as Lenovo and Phillips to this day. The company continues to license its gesture recognition technology out to third parties, but Singlecue is EyeSight's solution for end users. The goal is to market Singlecue directly to as many consumers as possible.
The product is expected to become available in early 2015 for $129 for customers who preorder the product; retailers will charge roughly $199, company officials estimate. However, EyeSight has yet to start mass-manufacturing the product because it is still working on an improved and bug-free version of Singlecue's user interface, Shmuel told NoCamels.
Competition is fierce 
This is not the first time, however, that gesture control has made its way into the home. Reemo, another gesture control device, is a wearable gadget that looks similar to a watch with many of the same capabilities as Singlecue. ThalmicLabs' Myo is an armband which allows for gesture control of media players. Likewise, Kinect for Xbox has provided gesture control for its media devices since 2010, and Kinect developers have just recently delved into more home automation applications.
Another Israeli company, PointGrab, also developed a gesture device to control home appliances, but so far it seems that Singlecue is the most inclusive and compatible. There is no doubt that gesture control devices have been on the rise in the last couple of years, but Singlecue is one of the first to enter the realm of total home automation. Despite Singlecue's limitations, it will be interesting to see if it will indeed lead to a new age of hands-free tech.
Photos and video courtesy of EyeSight
Related posts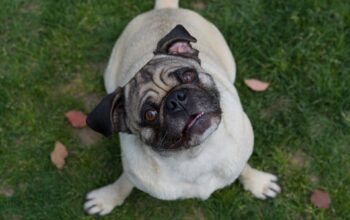 AI Doggie Doctor Diagnoses Breathing Problems In Pugs & Boxers
December 10, 2023