By Dyana So, NoCamels
January 18, 2015
4
minutes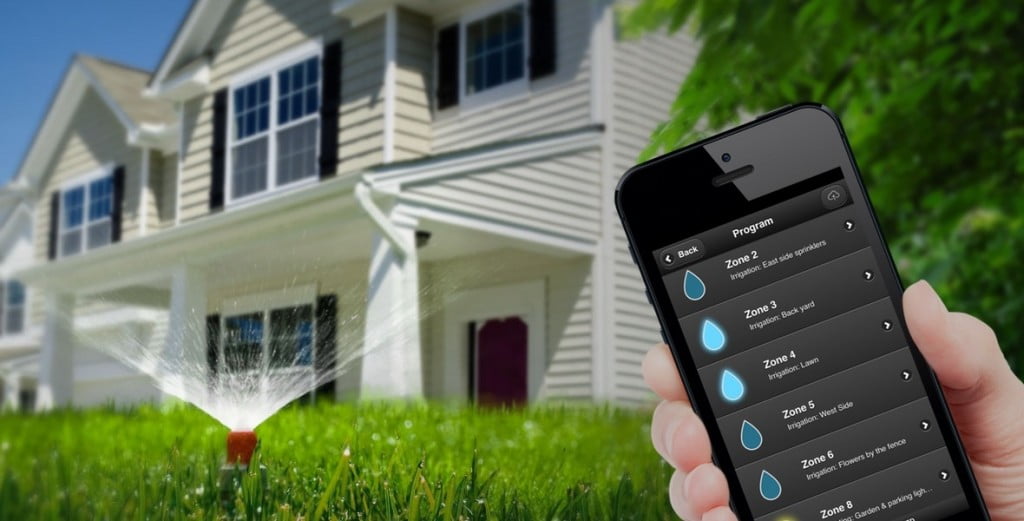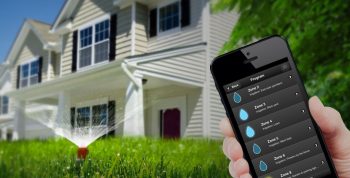 Here's a little known fact: having green thumbs doesn't necessarily mean you have the most environmentally friendly home. While maintaining a garden may be good for the soul, it can lead to serious resource waste, not to mention water and electricity bills through the roof.
Two companies that offer smart gardening technologies, GreenIQ and Parrot, have joined forces to provide garden lovers with an efficient, eco-friendly and economical way to keep plants healthy. Their collaboration not only paves the way for a new sector of home-use Internet-of-Things (IoT) technologies, but gardens and our planet could become greener because of it.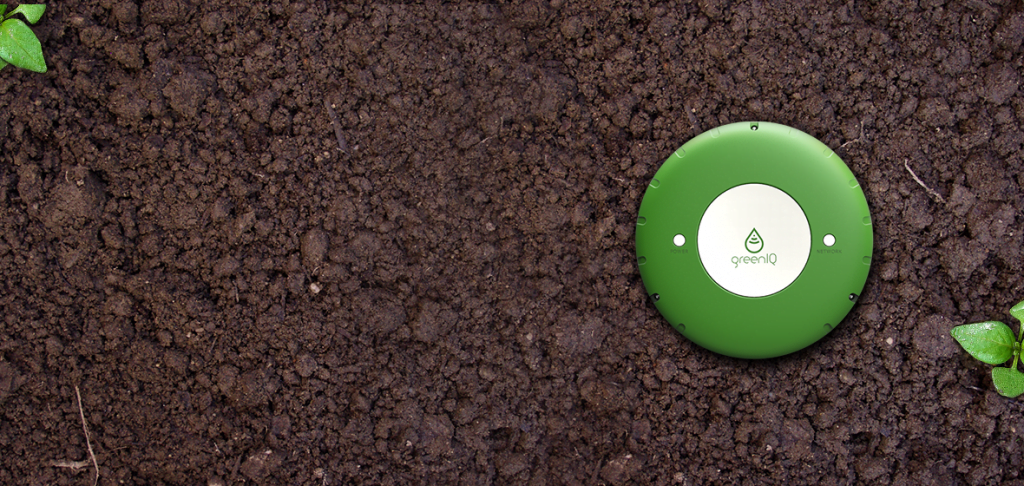 Greener gardens as a common purpose
CEO of Israeli company GreenIQ, the creator of the app-controlled, WiFi-connected garden computer, Odi Dahan reached out to established French wireless products manufacturer Parrot when he realized that they both offered consumers similar smart gardening devices.
With GreenIQ's Smart Garden Hub, sprinklers don't go off when rain is pouring outside and the outdoor lights know to turn on just as the sun sets behind the hills. Their smart garden computer automatically activates the wireless sensors installed into implanted gardening devices, watering and caring for plants according to weather information and daylight schedules collected from the nearest weather station. GreenIQ complements what Mother Nature already provides for your garden by giving it a 'brain,' allowing plants to take care of themselves.
     SEE ALSO: GreenIQ Will Save You Half Of The Water You Use In Your Garden
By contrast, Parrot's Flower Power product gives plants 'a voice' by constantly collecting information on their health and growth status. Flower Power itself is a small device implanted in the soil next to plants that uses wireless sensors to let plant-owner's know when they should water their plants or add more fertilizer. According to Dahan, "Parrot Flower Power gave a voice to plants. The GreenIQ Smart Garden Hub hears that voice and automatically takes care for all plant's watering needs." At the recent 2015 Consumer Electronics Showcase, Parrot released a new feature of its Flower Power system – a 'smart pot' that detects when plants are receiving enough light and fertilizer, and waters them when needed.
Now the weather-based irrigation system, the Smart Garden Hub, and an astute gardener's dream, the Flower Power, have joined forces to create the ultimate gardening machine that communicates over the cloud. "Cloud communication between GreenIQ and Parrot Flower Power will create an eco-system that provides garden owners with all relevant information they need in order to make their gardens green, smart and environmentally friendly," says Dahan. This development gives gardeners the option to fully customize their smart garden systems with the tools they need, while keeping the possibilities open for connecting to other gardening technologies over the shared GreenIQ-Parrot cloud network.
Cooperation is the name of the 'smarthouse' game
Sign up for our free weekly newsletter
Subscribe
GreenIQ, which last week presented at CES 2015, the global consumer electronics and consumer technology tradeshow, and Parrot's collaboration is only part of a growing and competitive market of smart-home technologies. When we think of a 'smart house,' images of futuristic, robotic homes may spring to mind, as well as the thought that humans are becoming lazier due to a reliance on technology. But the automation GreenIQ and Parrot's product provides strives to send the opposite message: the smarter the house, the smarter the people living in them, because they're saving money.
     SEE ALSO: Coral 'Carpets' Could Be The Saving Grace For Disappearing Coral Reefs
GreenIQ and Parrot recognize that the applications for their product extend beyond improving individual homes and gardens, having designed their products with the impeding global threat of water scarcity in mind. "There are a lot of customers who are aware of the need to save water, and they appreciate the opportunity that GreenIQ provides them to save water," Dahan tells NoCamels.
Is the grass green on GreenIQ's side?
As more smart gardening startups come into play, Dahan believes that it's GreenIQ and Parrot's innovative integration that makes them unique from their competitors. "We believe we provide a wider solution to the garden and not targeting specific issues." Dahan says.
Now, with a strong partnership on hand, GreenIQ plans to strengthen its presence in the public gardens sector, appealing to municipal bodies with the promise of cutting maintenance costs. "We know that millions or maybe hundreds of millions of dollars are being wasted on inefficient watering of public gardens," says Dahan. "Our next generation of products would be more suitable for this market."
Recently GreenIQ secured $450,000 in funding from Entree Capital to support its plans for global market expansion and further partnerships. Based in Israel and founded in 2013, GreenIQ has made many strides since its humble beginnings with Dahan as its sole founder and employee, but there is still progress to be made.
While the collaboration between GreenIQ and Parrot enhances the services provided to the smart garden, the green-thumb team has yet to expand their horizons to a possibly more profitable sector in greater need of such smart technologies – agriculture.
Photos: GreenIQ/ Parrot
Related posts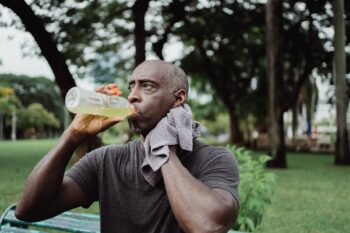 Startup Helping You Get Heart Healthy By Measuring Your Sweat
December 04, 2023