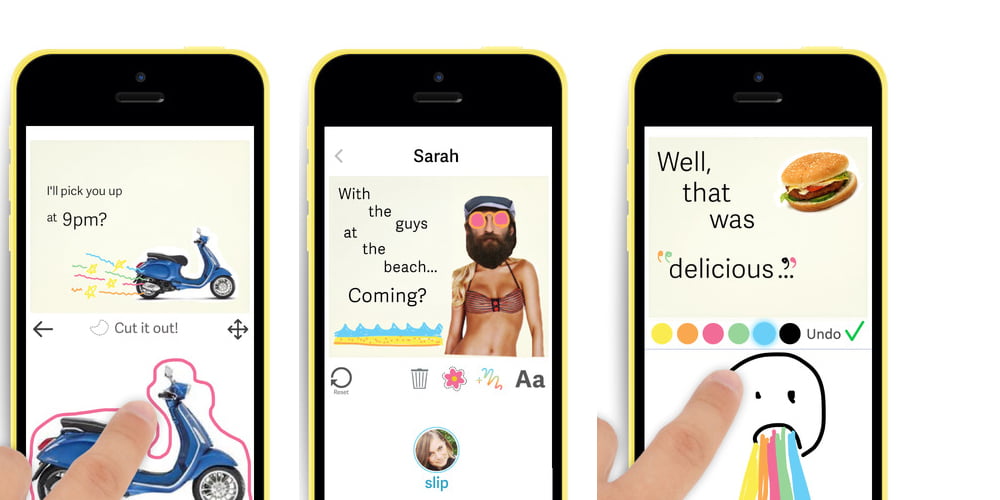 App Name: KitCut (previously known as Slipnote) Available For: iOS & Android Price: Free Developer: Heyku LTD
The Promise: "You're hilarious," is exactly what your friends will say when you start messaging them with KitCut.
Messaging avenues like text messaging, Whatsapp, iMessage, and Facebook Messenger are just a portion of the huge instant messaging ecosystem. Whatsapp recently reported that it handled 50 billion messages per day for every day of 2014. This number, among other statistics, proves that people prefer this method of communication option over others, and instant messaging is here to stay.
Now, a new Israeli app is trying to take available messaging options a step further with a new creative platform – KitCut.
     SEE ALSO: App Of The Week: 'GetYou' – Can Others Guess Your Age And Profession Based On A Photo?
KitCut is a doodling, photo editing messaging app that will let you create artistically funky messages you can send to your friends. You just choose a photo, edit a fun cut-out, add text and doodles and send it to your friends – your very own personalized meme.
Our Experience
After downloading the app from the App Store or Google Play, KitCut asks you for your phone number to activate the app, just like WhatsApp. Not my favorite method of registration, but this app is too cute not to try. Following a short tutorial, you can get to work making your first message. First, you choose an image; you can take a photo with your camera, choose one from your existing library of photos or search for images on Google Images through an internal search. The app creators have also provided users with a crazy photo album containing images of famous memes like Borat and the grumpy cat.
The process continues with some photo editing and adjustments (done by touch) that is paired with absurd elevator music to give the whole process an artisan vibe. Then you can add text and doodles to make your image even more outlandish, and, that's it, you're ready to send it to your friends. You can send messages to your friends who are also users of the app, to groups of friends and my favorite choice, you can export the image and send it to your WhatsApp contacts.
Sign up for our free weekly newsletter
Subscribe
The creators added other cool features like public groups (organized by category) that allow you to share your bizarre creations. One group is called "Cats on Drugs" and it's just hilarious! Another cool feature is the "inspire me" button that leads you to a photo gallery feed with all the creative ideas shared by other KitCut community members.
The app is easy to use, designed clearly and colorfully. My only problem was the elevator music during the photo editing process. I tested the app while standing in line at the bank and needless to say, when this odd music unexpectedly started playing, people stared. Worse, there is no way to turn the music off.
But overall, KitCut is a great app that can enrich your texting habits and could put a smile on your friends' faces. I don't know if I'll continue to use it in the long run, but I'll for sure turn to it for creative ideas whenever I want to goof around with my texting pals.
The Verdict
You can download Slipnote for iOS and Android.
Related posts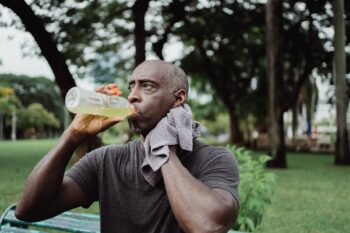 Startup Helping You Get Heart Healthy By Measuring Your Sweat
December 04, 2023