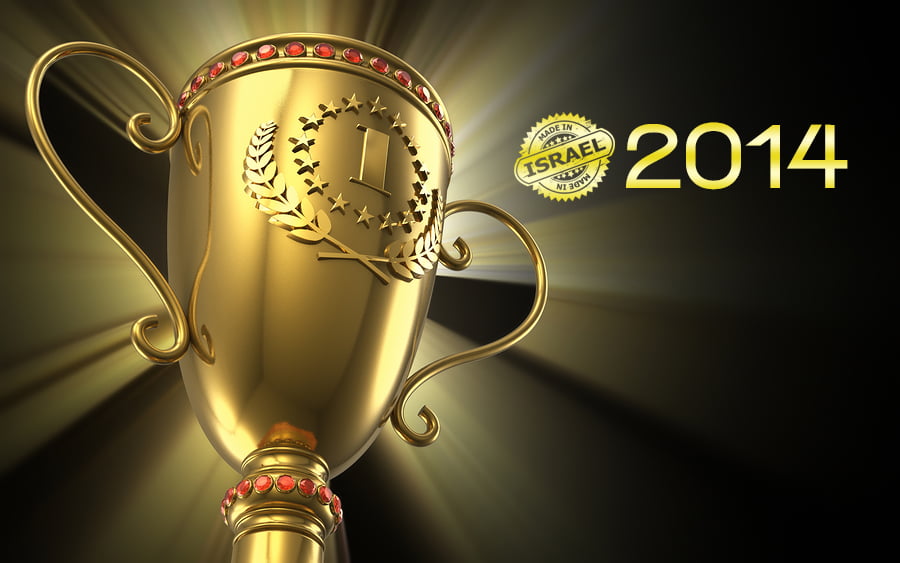 On the eve of 2015, the culture of innovation is more robust than ever and Israel, the self-proclaimed "Startup Nation," is doing all it can to maintain its title. Israel fosters a culture at the brink of innovation, and in 2014, the country out-did itself, creating cutting-edge technology, enabling breakthrough medical devices and vaccines, new platforms for businesses, and one concept in particular that is revolutionizing the workplace environment.
Meet the Israeli companies and innovations that made 2014 a year to remember!
1. Consumer Physics: SCiO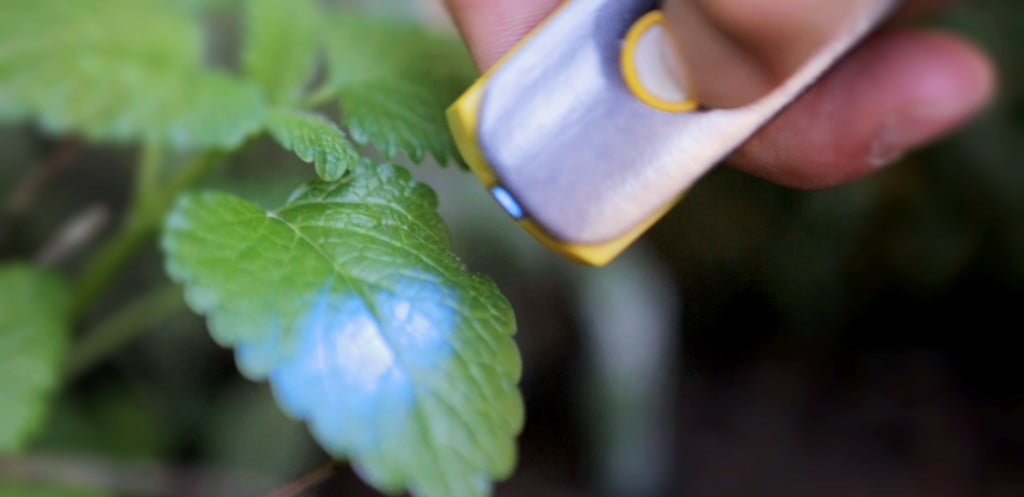 When Consumer Physics launched their Kickstarter campaign for SCiO, a USB-sized molecular scanner, no one could have imagined that in just 30 days, the company would raise $2 million in funding from more than 10,000 backers. The pocket-sized device made such big waves because of its disruptive technology that scans materials or physical objects to analyze their chemical makeup. It could tell you, for example, whether your apple is still good to eat, or whether your plant needs more water. Destined to create a digital database of our physical world, SCiO may one day allow us to become hands-on molecular biologists and better understand the chemical composition of every object that surrounds us.

2. BreezoMeter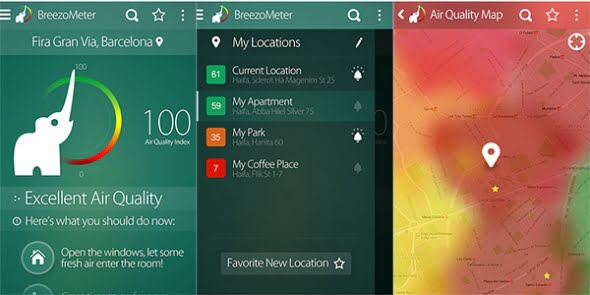 Staying healthy in today's bustling cities can be a real challenge. Air quality is often poor and pollution high, making it difficult to keep those lungs pink! But, an Israeli team of environmental engineers has created a new app called BreezoMeter that measures air quality levels in real-time and provides health recommendations to its users. A big-data analytics platform, BreezoMeter gathers data from thousands of air-monitoring sensors worldwide, using analgorithm to track and interpret air pollution levels. The app currently maps air quality levels throughout Israel and will soon be available for use in the US. Recently selected out of over 600 startup ideas, BreezoMeter was chosen by the major American cable news network CNBC as one of the "20 hottest startups in the world."

3. PlayBuzz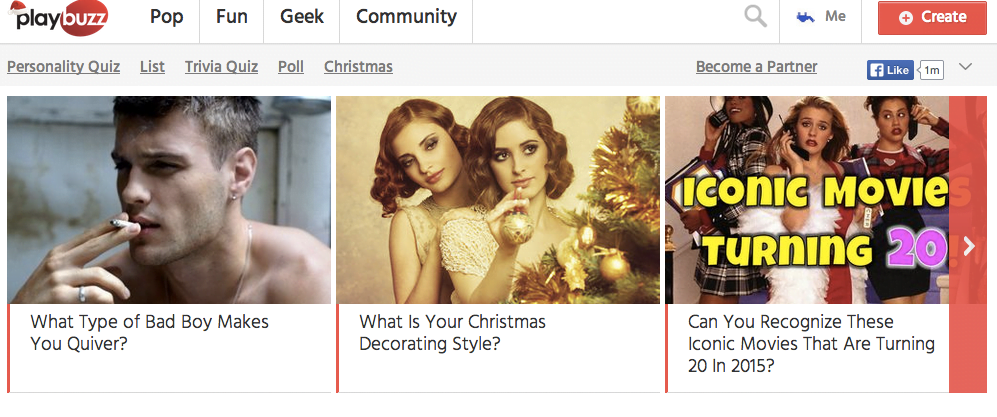 Trying to figure out your New Year's Resolution? What kind of holiday party you should throw? Maybe you're just wondering which reindeer channels your inner energy? PlayBuzz, an open network for the creation and free distribution of playful content, may have the answers. Founded in 2012 by Shaul Olmert, the son of former Israeli Prime Minister Ehud Olmert, and launched just one year later, this startup is now the most shared site on Facebook, beating out household names like "The Huffington Post" and viral content competitor BuzzFeed. Playbuzz succeeded in stealing these popular sites' traffic in just a matter of months, with only $3.8 million dollars in seed funding. October alone brought over 60 million unique viewers to the site according to quantcast, and with over 250 million users across the Playbuzz network, it seems that the site's quirky quizzes are taking the world by storm.
     SEE ALSO: Find Out Which Hollywood Celebrities Are Betting Their Money On The Startup Nation
4. Houzz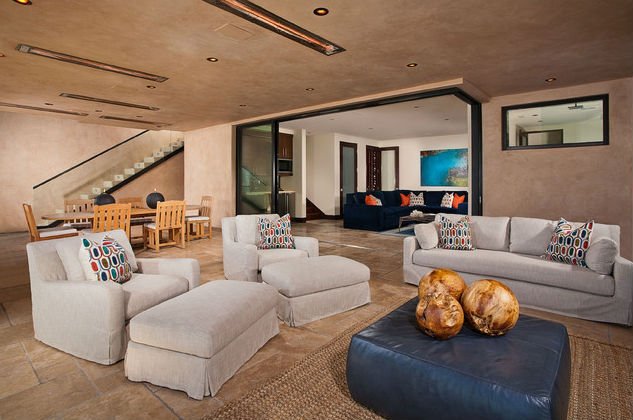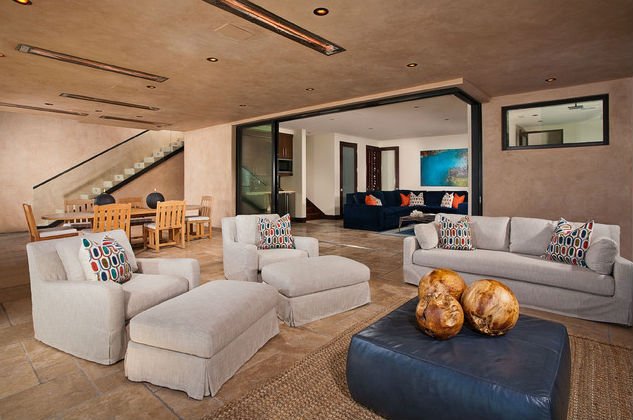 If you're looking to spruce up your home in 2015, look no further than Houzz, the leading platform for home remodeling and design. In just five years, Houzz has become the largest residential design database in the world, drawing in more than 25 million visitors to its site each month and generating more traffic than big retail names like Nordstrom, Gap, and Staples. By connecting homeowners, home design enthusiasts and home improvement professionals from across the US and the globe, Houzz provides people with the tools they need to improve their homes from start to finish. In late September, the company unveiled an online marketplace where consumers can buy items directly from the site, a welcomed convenience that is likely to generate even more revenue for the company. Betting that Houzz will acquire a big chunk of the $300 billion US design and decor market, venture investors now value the company at more than $2 billion.
5. StoreDot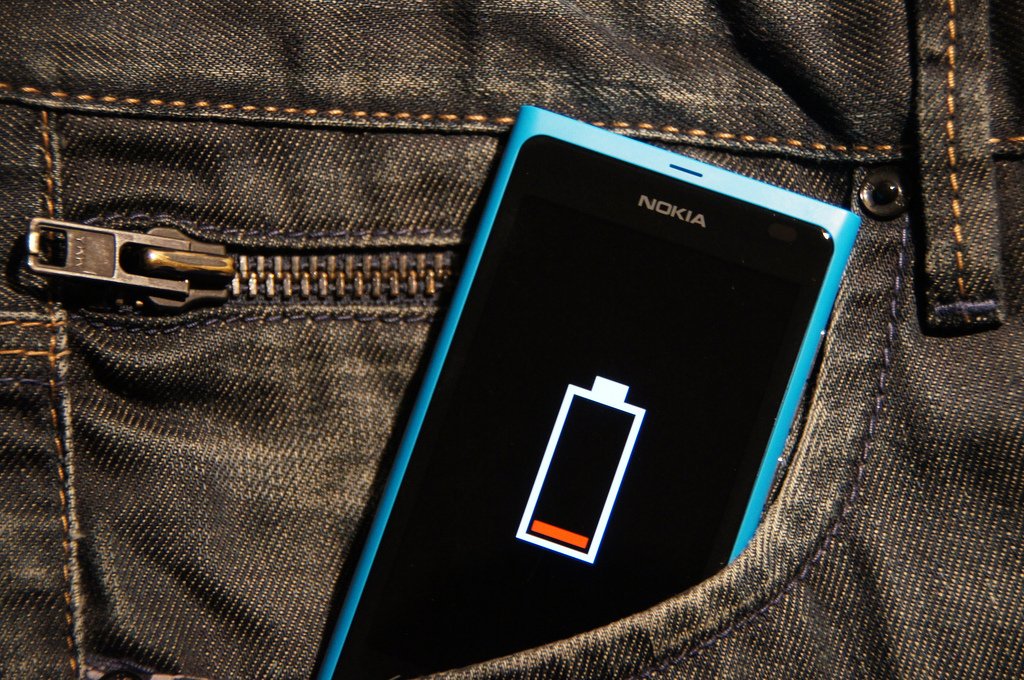 This Israeli company claims to have developed a technology that can recharge your mobile phone in only 30 seconds. Using nano-technology to manufacture artificial molecules or "nano-dots", StoreDot, a venture sprung out of Tel Aviv University's nanotechnology department, has developed a battery that can store and retain a high charge very quickly. While the current prototype is much too bulky for current models of mobile phones, the company believes that by 2016 the battery will be sleek, slim and ready to market. The company has already raised $48 million in two rounds of funding and is backed by a leading mobile phone maker in Asia that has yet to be named. Soon we won't have to worry about running out of battery at those inopportune moments!
6. Yo!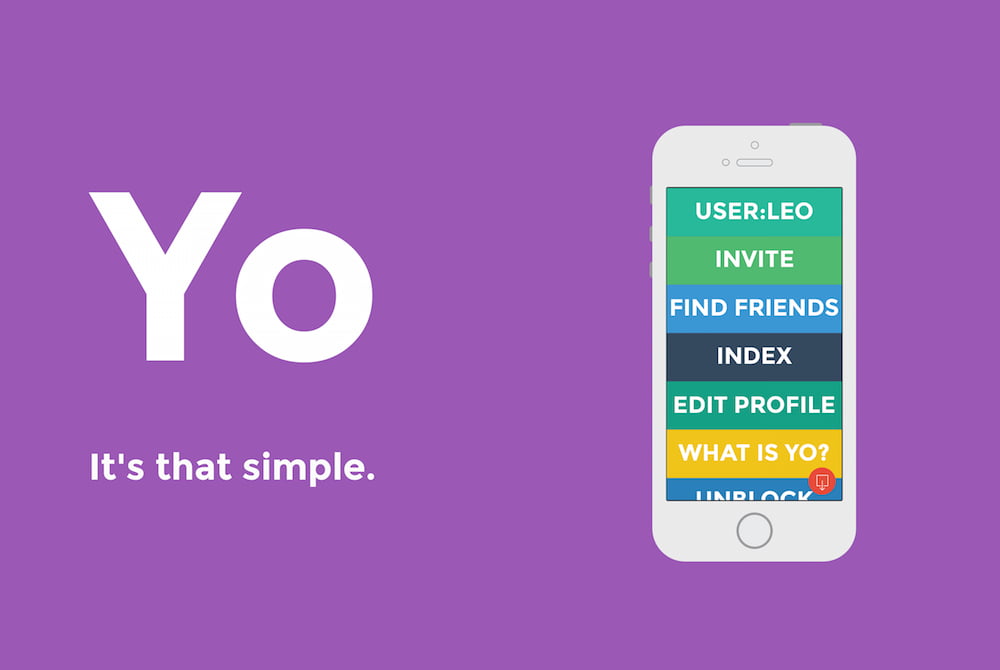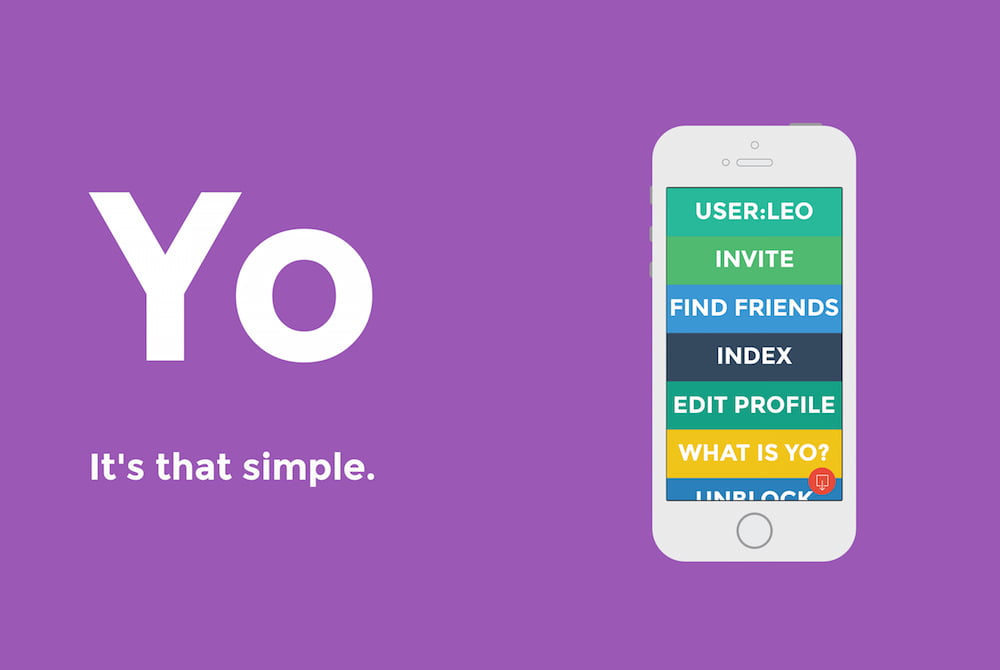 This ridiculously simple social application was all the rage this summer as it swept across the mobile platforms, attracting millions of users in just weeks. The concept allows users to communicate by sending a one-word message "Yo" to other users who can then send the same "Yo" message in response. Yo! founders Moshe Hogeg and Or Arbel were not afraid to admit that theirs is a rather "stupid" application, though it seems like the joke is on us. June was a big month for the app, becoming the number one social networking application in the US Apple App Store. Soon after, Yo! raised $1.5 million in funding, valuing the app between five to ten million dollars. While the app has released updates that include several new features allowing users to send Yo! links and images to one another, some are branding it a purely one-off viral sensation. But seemingly proving detractors wrong, Yo! still has big brands signing up to its index regularly, with names like USA Today, Lonely Planet and the NBA using it to communicate with their followers.
7. WeWork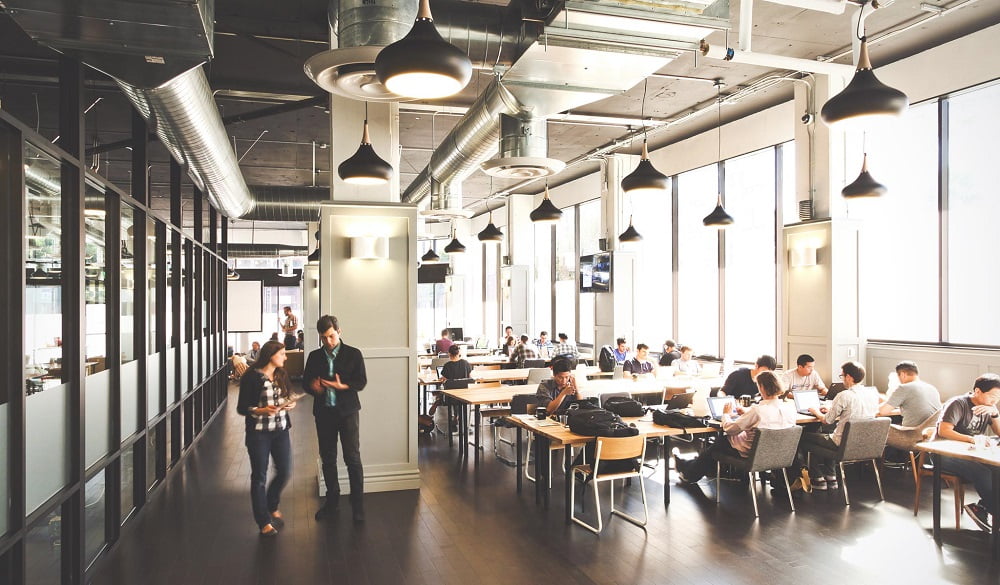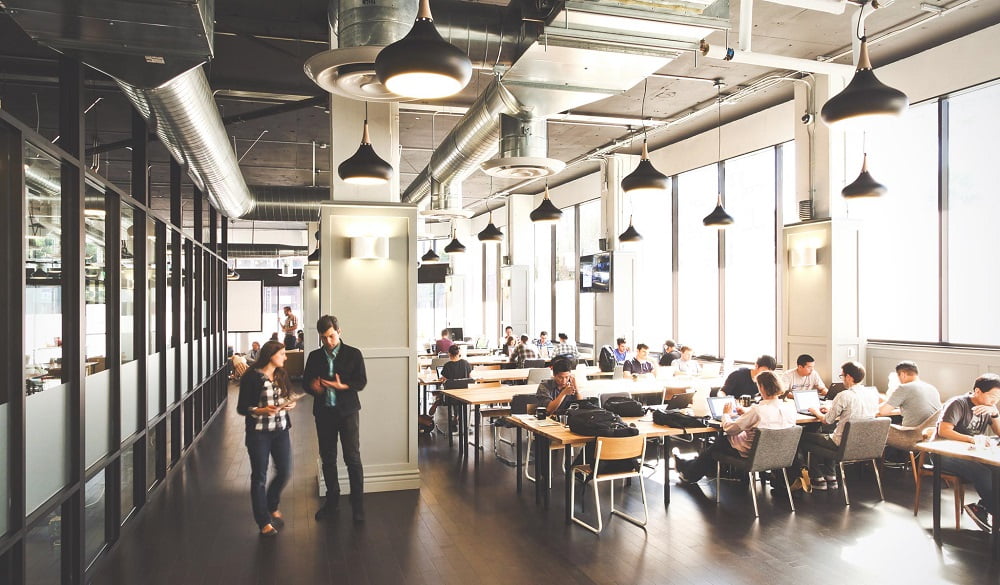 New York City based startup WeWork, led by 35 year-old Israeli Adam Neumann, is now valued at a whopping $5 billion according to the Wall Street Journal. The company, which just raised $355 million in its latest round of funding, has been on an extraordinary roller coaster ride since founding in 2010. Buying up real estate in trendy neighborhoods around the globe, the company transforms buildings into beautiful, collaborative shared working spaces, providing the infrastructure, services, and technology that businesses depend on. The company prides itself on generating an entrepreneurial spirit, bringing together a community of creators that can inspire, excite, and encourage each other. With 32 locations so far, the company's offices are quickly spreading across the globe, and plans to open many additional WeWork offices are in the works. Rumor has it that WeWork execs plan to announce an initial public offering sometime in the next two to three years.
Sign up for our free weekly newsletter
Subscribe
8. CyberArk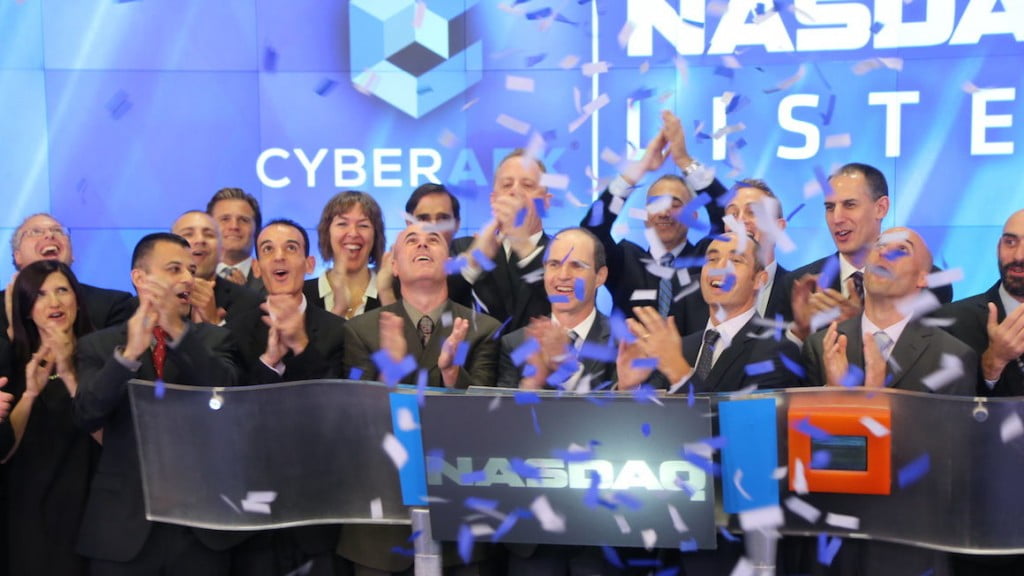 As the world becomes increasingly dependent on information and communication systems for daily activities, a vital need arises to eliminate computer threats and keep our information secure. By combining its exceptional high-tech capabilities with the skills its acquired over decades of combating terror threats, Israel has emerged as a world leader in the cybersecurity space. CyberArk, one of the leading cyber security companies in Israel, recently became the first such Israeli company to go public in the US since 1999. On its first day of trading, the company raised $85.8 million at a company valuation of$473 million. The company, based in Petach Tikva, Israel, is the only security company focused on eliminating the most advanced cyber threats, usinginsider privileges to access information. That's why it has become trusted by some of the world's leading companies, including 35 percent of the Fortune 100 and 17 of the world's top 20 banks.
9. Protalix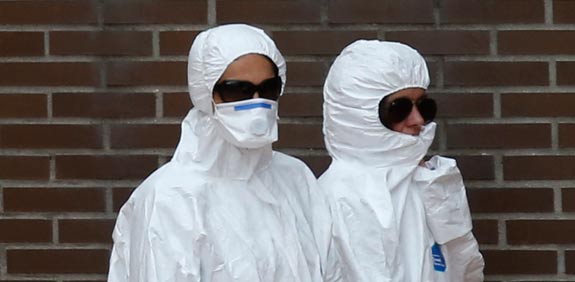 The Ebola virus has left its mark on 2014, leaving more than 7,000 people dead and over 20,000 people infected, making it one of the worst epidemics in history. That's why in October of this year, Israeli-based company Protalix made headlines after suggesting that they had engineered resources to mass produce the experimental Ebola vaccine, ZMapp, whose limited supply had been nearly exhausted. Protalix stocks jumped more than 20 percent after Israel's Channel 2 News reported that the company's facility in northern Israel was one of the only places in the world with the technology to mass-produce the vaccine using antibodies from tobacco plants. But, it seems that this assertion is more hype than true to the facts. While future collaboration for the production of the ZMapp vaccine is indeed possible, Protalix has no plans to begin producing the vaccine on a massive scale.
10. BiondVax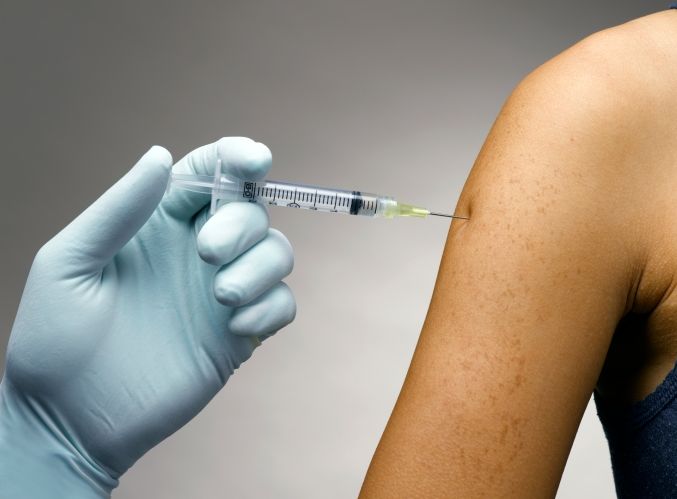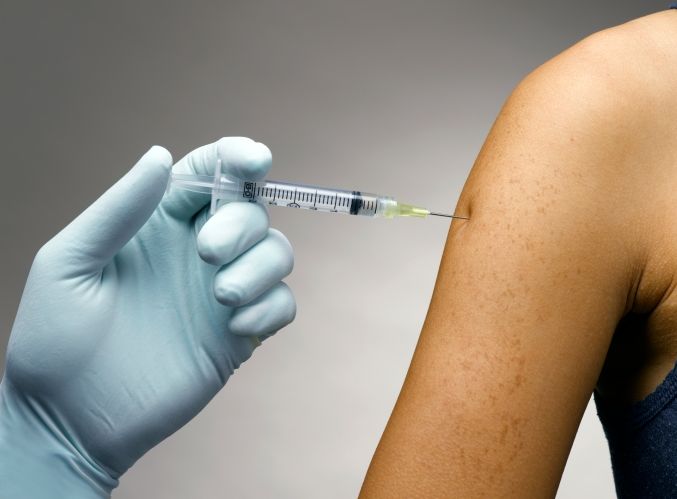 Preparing for flu season used to be stressful; that is, before BiondVax researchers developed the world's first universal vaccine. Designed to provide multi-season and multi-strain protection, this vaccine will, for the first time, enable year-round protection against most existing and future influenza strains. Now researchers will no longer have to develop a new vaccine each time a mutated version of the flu pops up, allowing for mass production planning and potentially on-demand worldwide distribution. This represents a major breakthrough in the flu vaccine arena. BiondVax has been developing the vaccine at the Weizmann Institute since 2005 and currently holds patents in United States, Hong Kong, Australia, China, Russia and Mexico. This year, BiondVax was also granted patents by both the European Union and Japan extending their reach dramatically. The company says that it can now enter into more wide-scale development programs with pharmaceutical companies and governments that can license its technology to ensure that everyone has access to this potentially life-saving vaccine.
11. ReWalk

In 2014, Derek Herrera, a Captain in the U.S. Marine Corps, became the first paraplegic trained on the ReWalk Personal System to have the option of purchasing the life-changing exoskeleton. That's because in June, the US Food & Drug Administration announced that the company's wearable robotic exoskeleton was cleared for use at home. This incredible system, the brainchild of Israeli scientist and quadriplegic Dr. Amit Goffer, provides powered hip and knee motion to enable individuals with spinal cord injuries to stand upright and walk. As of now, this is the only exoskeleton that has been approved by the FDA after many clinical studies and extensive performance testing. At a cost of $69,500, the device is still very expensive and not yet covered by insurance, but the company hopes that this will change soon. ReWalk Robotics listed an initial public offering on NASDAQ in September 2014, raising $36 million at a company value of $250-300 million.

12. Taboola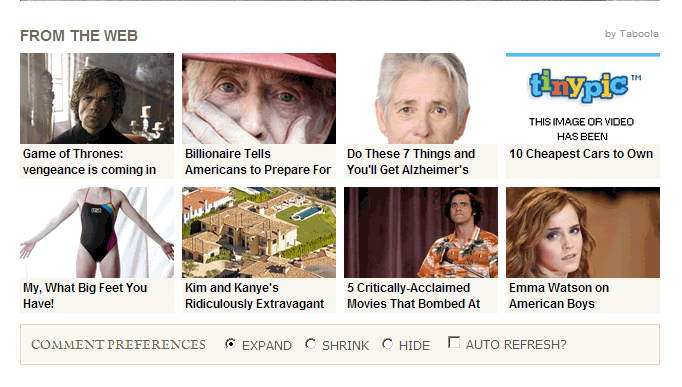 There is an overwhelming amount of content on the Internet. So, how can you find relevant content out there when you don't even know where to start looking? Launched in Tel Aviv, and now headquartered in New York, Taboola studies how people interact on the web to predict and expose content that visitors are likely to be interested in. Publishers and brands use the platform to distribute their content hoping to drive more users to their site. Many of the  most frequently visited sites, including USA Today, NYTimes, TMZ, Politico.com, Business Insider, and others use Taboola's platform, which reaches 400 million unique visitors and provides over 150 billion recommendations every month. According to ComScore's monthly distributed content report in September, Taboola now reaches more US Internet users on desktops than Facebook, Google sites, Yahoo or AOL. Currently, the company is mulling an IPO in the US, but will wait until the financial conditions are just right.
     SEE ALSO: Top 10 Furry Innovations: When The 'Startup Nation' Turns Its Eyes To Pets
13. Kenshoo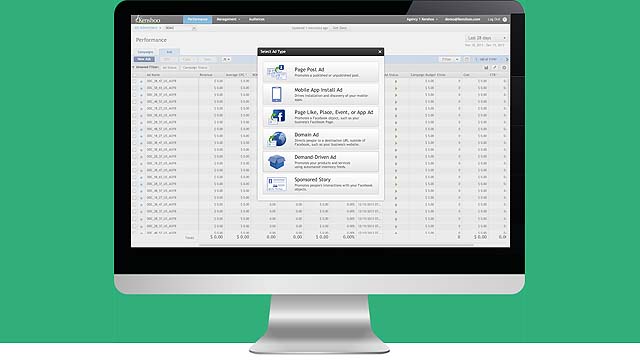 With the introduction of new media, and specifically social media, the world of marketing and advertising has changed dramatically, becoming more personalized and controversial for its privacy breaches. Now advertisers need to be more creative with how they distribute ads, which is where Kenshoo comes in. Kenshoo is a global leader in predictive marketing software used by social network giants like Facebook and Twitter. The company, just included on Forbes' "15 Social Media Companies To Watch In 2015", became the first digital marketing platform of 2014 to match individuals' online activity to their user profiles on Facebook, helping their clients double their revenue. The Tel-Aviv based company has yet to make an initial public offering but has plans to do so next year, which could value the company at about $750 million according to CEO Yoav Izhar-Prato.
14. Crossrider

This digital marketing and advertising provider is a browser extension that provides tools to make designing, creating and publishing extensions quick and easy. Founded in 2011 by Koby Menachemi andShmueli Ahdut, the company was acquired by Israeli billionaire Tedi Sagi in 2012 for $37 million. Since then, Sagi has transformed this company into an industry leader, acquiring two Israeli startups, Definiti Media and Ajillion, folding them both into Crossrider. In October of this year, Crossrider held its IPO on London's AIM Stock Exchange,raising $75 million at a company valuation of $250 million. That means  that in just 18 months Sagi was able to quintuple his investment!
15. FeeX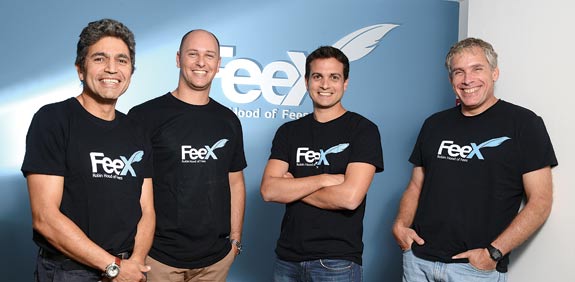 Fees and expenses are important considerations for all types of retirement plans and it seems that these days, retirement fees are really going through the roof! Fortunately, now we have a new service developed by Yoav Zurel, David Weisz, and Uri Levine (founder of Waze) that can help users find and avoid hidden fees in their retirement funds. So far FeeX has over 60,000 users with more than $1 billion in assets, discovering about $277 million in hidden fees and ensuring that no one is pulling a "fast one" on our retirement savings.  In August, the company finished its second round of funding, raising $6.5 million that founders say will be used to continue their expansion in the United States and extend the company's services to find hidden fees in more kinds of accounts.
Related posts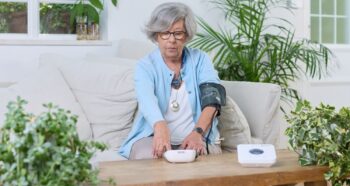 Smart Healthcare System Keeps Elderly At Home, Not In Hospital
November 29, 2023