App Name: rinbw Available For: iOS Devices Price: Free Developer: Web & Mobile LTD.
The Promise: "rinbw gives you a new way to see the contacts in your phonebook in a 5 second looping video clip".
Nothing much has changed about mobile phonebooks in the last few years. They look and behave the same on almost every kind of smartphone. You can scroll up and down to view your contact list, search for a particular contact, add your close friends to favorite lists and enrich the experience with personal photos. This was the standard, until now.
Israeli company Web & Mobile is trying to make the 'regular' phonebook experience into something more flavorful with rinbw. The company describes it as, "a new app that gives you a new way to see the contacts in your phonebook in a 5 second looping video clip. Now you can see what all your friends are up to by viewing their video status straight from this app."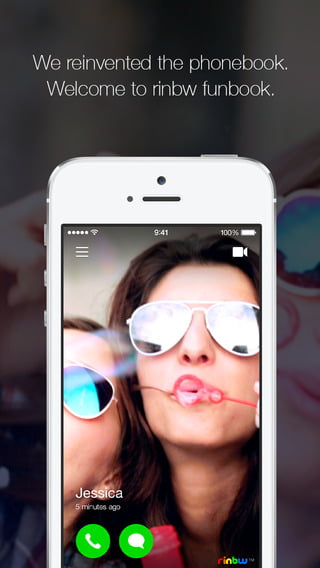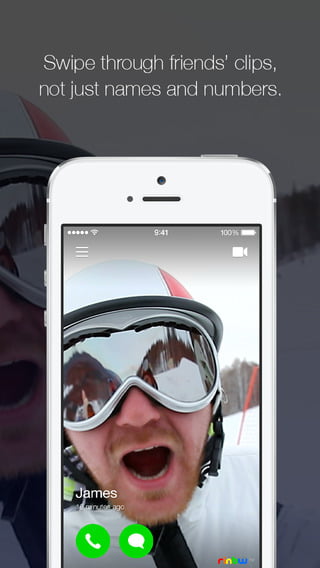 Our Experience
Using rinbw is fun and easy. The neat, minimalistic but colorful user experience is really intuitive. After launching the app, you are asked to complete a short registration by filling in your phone number and activating the account with a four-digit code – just like with mobile messaging app Whatsapp. Then, the fun part arrives – the app asks you to record a five second video of yourself. You can do something silly, record your surroundings at the moment, or really anything that represents you best. And that's it, you've created your own video status. Now the rinbw app can be used as a secondary contact list, and as you may realize, the 'secondary' bit is really the Achilles heel of this app.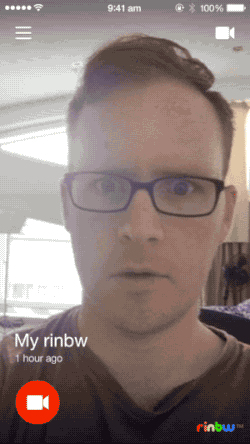 Sign up for our free weekly newsletter
Subscribe
As you know, Apple bans replacing native apps like the contact list. That being said, if you want to enjoy rinbw's hip new contact list, you'll have to open it up each time you wish to call someone, what seems to be an overly tedious task. Once you do open the app, the next thing you will most likely say is, 'Wait, where are all of my contacts?' To view your contacts and their status videos, they will also have to download and register rinbw on their smartphone, and since it's a new app, we have to say it's pretty lonely at the moment.
    SEE ALSO: App Of The Week: 'Clean' – The App That Makes It Easy To Delete Old Photos
Our Thoughts
The rinbw's user experience is great, that is when you have friends who are using the app. It's a fresh new approach to the old-school, standard contact list and phonebook apps. But as long as it acts as a secondary contact list app and you don't have any contacts using the app, many smartphone users will likely stick with the run-of-the-mill contact list that comes built-in and is easily accessible. Hopefully Apple and other companies will lift the ban on secondary contact list apps so that rinbw users can better enjoy the experience of an integrated video contact list.
The Verdict:





You can download the rinbw app here.
Related posts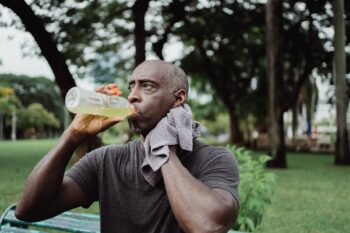 Startup Helping You Get Heart Healthy By Measuring Your Sweat
December 04, 2023