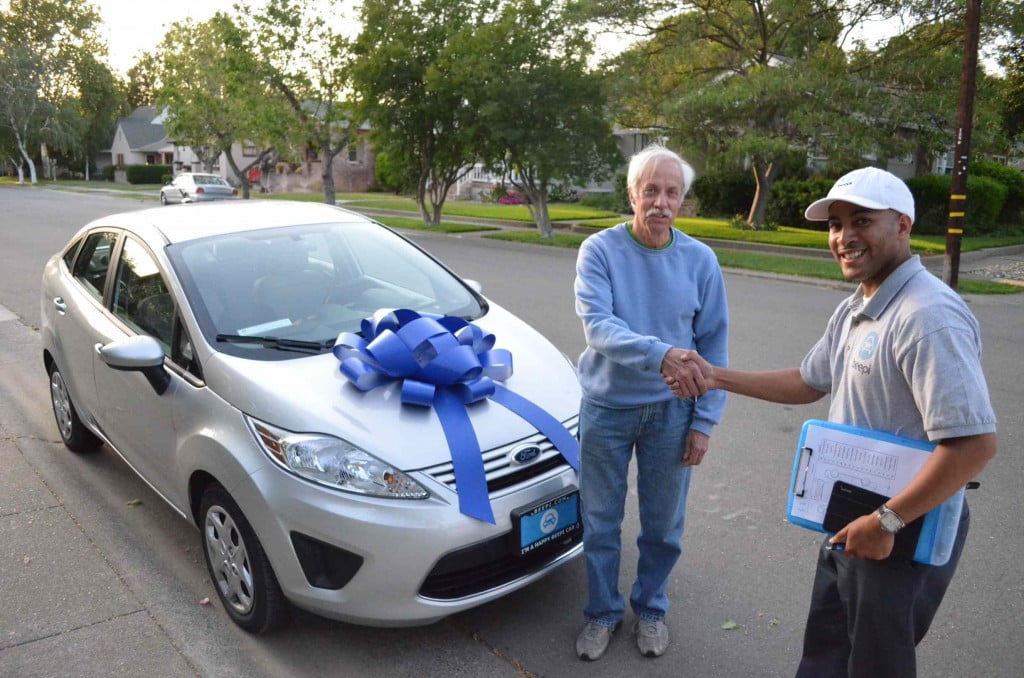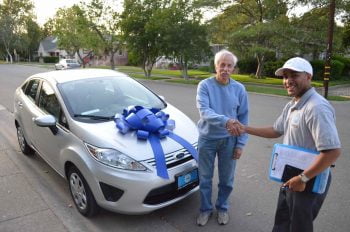 After a used car dealer swindled Owen Savir and Alejandro Resnick into buying a "lemon car" that immediately started smoking, the friends joined forces to tackle what they saw as a deadlocked used car industry. With Beepi, they created an online marketplace that, as Savir tells NoCamels, "is all about making the experience of buying a used car fun, fast, and simple".
Fast forward one year, and Beepi has proved that investors are agreeing with its outlook, with $60 million raised in its latest funding round, valuing the company at $200 million.
The online platform is a peer-to-peer used car marketplace for buyers and sellers, transforming the once difficult and frightening process of used car dealing into an easy one by providing inspection, financing and delivery, all through its digital platform. "People don't buy and sell cars everyday, so they really need guidance when doing so," says Savir, from Israel.
Sherpa Ventures co-founder Shervin Pishevar, an investor in Beepi, believes that "companies like Beepi and Uber are really tapping into a generation that use their phone as a remote control" for what they want, according to the Wall Street Journal.

Relieving the stress of selling used cars with a guarantee
     SEE ALSO: Will Tesla's Driverless Cars Be Powered By Israel's Mobileye Technology?
Using Beepi's platform, used car sellers can put their cars up for sale in only a few minutes, and then Beepi sends an inspector to the seller's location to verify the quality of the car and to set a guaranteed selling price, which Beepi says is at least $1,000 more than what sellers could get through dealers. If the car is not purchased at this price within 30 days, Beepi then buys the car, making the process a seem like a win-win.
Yet before sellers get thinking that the whole Beepi buying deal sounds too good to be true, know that the Beepi inspectors conduct a 185-point pass or fail inspection (Mercedes and BMWs go through a 150-point inspection) to ensure, as Savir puts it, that, "Beepi is only dealing with the best cars in the best condition. In our standards, it's either it's a Beepi car, or it's not." Then, once the car is purchased online, Beepi will pick the car up and deliver it to its new owner, free of charge if it's in the state of California.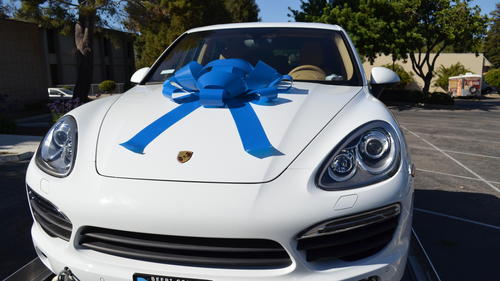 A good deal for used-car buyers too
Sign up for our free weekly newsletter
Subscribe
Beepi says it also thinks of its buyers, by offering a number of unique financing options. From financing their purchase through a site-partnered firm, paying for the car with up to five credit cards or even cashing in Bitcons for their new ride, Beepi wants to ensure that customers don't feel trapped when they have to fork up the money. In addition, buyers are provided with a thorough run-down of the car's history (the product of detailed inspection), with Beepi, "making sure to show them a map of all the scratches, so there are no surprises."
     SEE ALSO: This Electric City Car Can Fold Into The Size Of A Motorcycle
Finally, Beepi allows buyers to return the car within 10 days for a full refund (the company takes a 9 percent commission) and provides a three-month, 3,000 mile warranty on all parts and service—a perk that is only available on used cars from the dealership. However, the cherry on the cake is that, "The car is then delivered directly to your front door, big bow and all," says Savir. If the customer is unhappy with the car, they can return it with Beepi's no-questions-asked policy, and the marketplace will pick the car up and find it a new home, for free.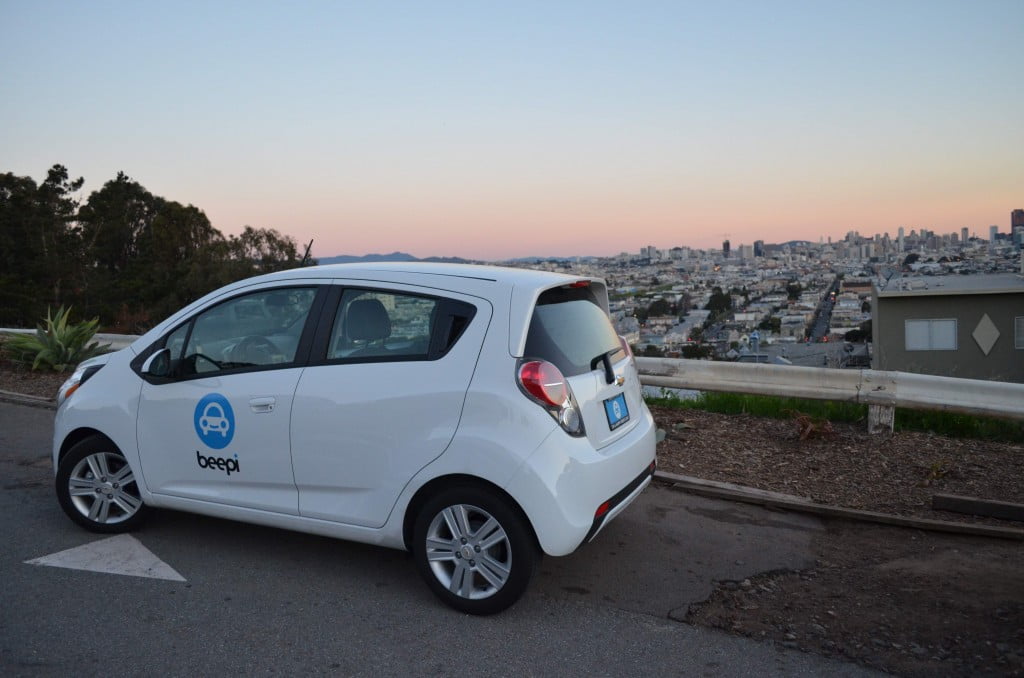 Beepi's promise to restore faith in the used car market
Beepi officially launched in the San Fransisco area earlier this year, and the company has since expanded to the Los Angeles area. And with a new paid launching service called Beepi Prime, the marketplace currently delivers cars to over 140 cities in Arizona, Nevada and Oregon.
Beepi's latest funding included Foundation Capital and SherpaVentures as new investors. Others participating include existing investors Redpoint Ventures, SherpaFoundry CEO Tina Sharkey, OLX founder Fabrice Grinda, IG Expansion co-founder Jose Marin, Homeaway co-founderBrian Sharples, former Loopnet CEO Rich Boyle and Silicon Valley Bank.
Photos: courtesy
Related posts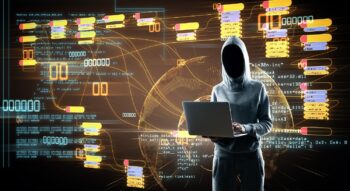 Game Of Cat & Mouse: How The World Is Fighting New AI Threats
December 03, 2023