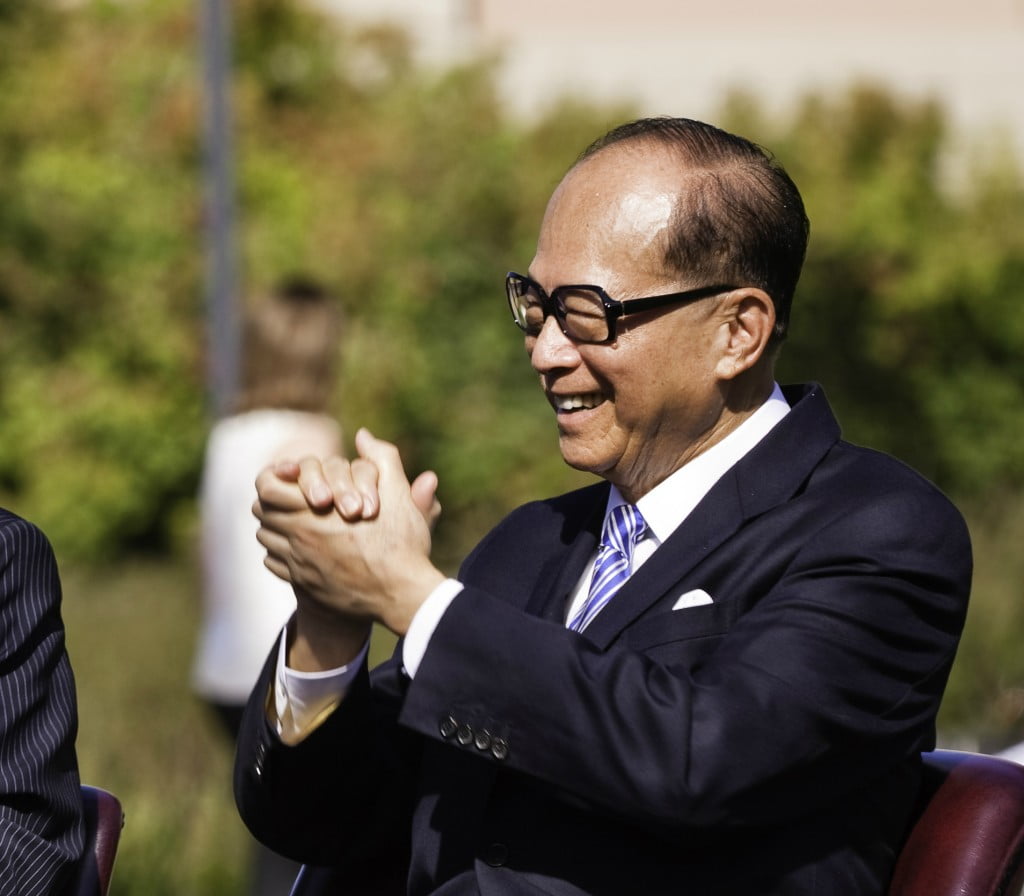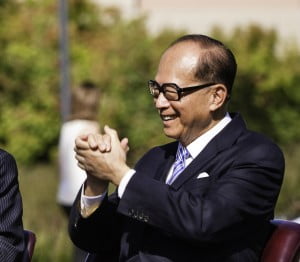 If you've been following the business headlines lately, it's clear that Israel and China are the hottest new collaborative couple. With the recent acquisition of Israeli food conglomerate Tnuva for billions by China's Bright Food; the "Times of Israel's" release of the first Chinese-language publication on Israeli innovation; and Israeli Economics Minister, Naftali Bennett's recent statement that, Israel is shifting its economic resources to "China, China China," the ties between Tel Aviv and Beijing couldn't be stronger. But there may be one man to thank for the recent spike in Chinese interest in the land of milk, honey, and of course, technology — Billionaire Li Ka Shing.
Asia's richest man with a net worth of $31.9 billion, Li has spent the majority of his life enveloped in a world of entrepreneurship and success, but since he turned his sights to world of startups and Israel in particular, things for the Asian mogul and the little Mediterranean country are looking up. Take Waze, for example, one of the 20 Israeli startups in which Li was an early investor, or the $130 million his venture capital fund, Horizons Ventures, donated to the Technion, one of the largest ever donations received by an Israeli university. No matter the cost, Li wants to be at the forefront of the next disruptive technology and evidently that means being heavily invested in Israel.
Li's interest in the "little country that could" may derive from his own humble beginnings as a Hong Kong factory laborer, from a young age working long hours to support his struggling family. However, once Li discovered the power of risk-taking and became hardened to failure, qualities which he shares with the Startup Nation, the money and success stories kept coming. Now Li is paving the way for his fellow countrymen to regard Israel as the country to take bets on.
Related articles:
Israel over the horizon
Before Li became one of the founding fathers of the modern tech revolution, the 85 year-old Chinese billionaire started out on a tougher road in life. Following the death of his father from tuberculosis, at the age of 15, Li was forced to leave his school in China's Guangdong Province to work 16-hour days as a laborer in a plastics trading company. Driven to support his family and to lift them out of poverty, by the age of 22 Li had already earned enough money to open up his own business making plastic toys, Cheung Kong Industries, a company that would eventually become Hong Kong's leading real estate investment company. In 1979, Li acquired the investment holding company Hutchison Whampoa from British banking giant HSBC, and by 1987, the humble Chaozhou merchant was already ranked on Forbes' first list of global billionaires.
While Li's manifold investments in real estate, utilities and the stock market were enough to make him the richest man in Asia, the aging Hong Kong billionaire was not ready to retire into a life of opulent leisure. In 2006, Li began to set his sights on the world of disruptive innovation, or game-changing technology like Skype, Facebook and even Siri (before it was acquired by Apple in 2010), donating a huge sum to his Hong Kong-based venture capital firm Horizons Ventures. Through Horizons Ventures, Li secured his place as one of the earliest investors in Facebook, with a $120 million investment in 2007 and 2008 when the company was only barely profitable, and was the saving grace for then loss-accumulating video platform Skype in 2005.
Today, through Horizons Ventures, Li and his partners have invested $350 million in 50 companies in over 10 countries around the globe, with over 20 of those companies originating in Israel. What made Li and Horizons turn towards places like Israel was a passion for those disruptive startups that would not only produce revolutionary technology, but were what are considered in the finance world high-stakes investments with potentially hefty returns. Take Waze for example; the global crowdsourced navigation system sold to Google for $966 million last year, but when Li's Horizons invested $30 million in the home-brewed Ra'anana startup in 2011, the company had a humble staff of 80.
As Waze CEO Noam Bardin told Forbes, Horizons is most valued for its deep roots in the China business market and the Asian market, which is embellished with Li's long list of coveted Asian business and investment contacts. "They are entrenched in China," Yahal Zilka, one of Waze's earliest investors told Forbes, adding that the Hong Kong venture capital firm helped the small-town Israeli startup search out potential Asian partners. Since Waze, Zilka has developed a close relationship with Li, with the tech buffs pairing up to invest in two other (unnamed) Israeli startups together.
Sign up for our free weekly newsletter
Subscribe
Li's mission to keep startups out of the "valley of death"
Recently, Horizon invested $10 million in Tipa, an Israeli startup offering biodegradable packaging solutions for food manufacturers and $5 million in Magisto, an automatic online video editor. Horizons also invested in Onavo (recently purchased by Facebook), as well as Wibbitz and CorePhotonics (just to name a few) with the goal of helping these budding companies meet the challenges that lie in what some have called the "valley of death"—the gap between the first stages of funding and the final stages, when startups are forced to prove that their product is worth every cent of funding.
Aside from Li's role in pouring funds into burgeoning startups, the Chinese business mogul has been successful at directing the attention of investors throughout Asia to Israeli innovation. According to Israel's Economy Ministry, Asia is set to beat out the United States as the major destination for Israeli exports, after Europe in 2014, with over 21 percent of exports now headed East, and it is likely to assume that Li had a part in that. This assessment is paired with facts on the ground, which show increased cooperation and interest in all aspects of Israeli tech from countries like China, Japan and South Korea. As Israeli Chief Scientist Avi Hasson told Bloomberg News: "We are seeing more and more Chinese activity in Israeli high tech. Investment in venture capital by strategic and institutional Chinese investors, direct investments in companies and also acquisitions."
Supporting his "third son"
Li's role as a trendsetter is not just limited to whom he embellishes with dollar signs; the man from modest beginnings who himself was deprived of an education places all of his profits from Horizons Venture's investments in a charitable foundation bearing his name. What Li calls his "third son" (after his two real sons), the Li Ka Shing Foundation supports cultural, educational and medical research projects aimed at promoting social progress throughout Asia. Through his foundation, Li has donated billions of dollars to various education and exchange programs in China and the world, set on providing students with the opportunities that he never had.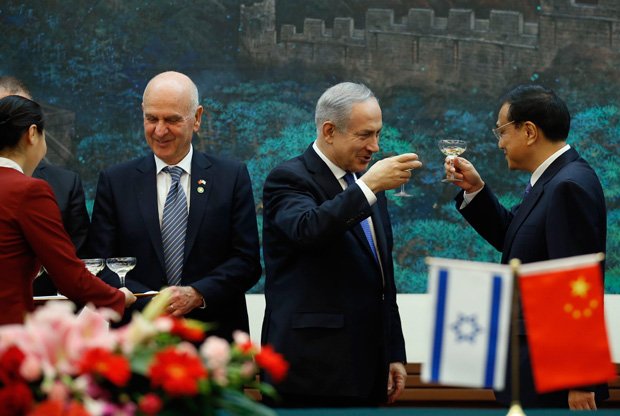 In one of the foundation's more recent ventures, Li displayed the extent of his faith in the future of Israeli technology. In September of last year, Li donated $130 million to Israel's Technion Institute of Technology to establish a research and shared learning program between the top Middle Eastern institution and China's Shantou University in Guangdong Province. Li Ka Shing's generous gift is the largest ever bestowed upon the Technion and one of the largest amounts donated to any Israeli school—a testament to a fruitful future of Israeli-Asian cooperation in the realm of technological innovation. Here again he was a trendsetter, as last month Tel Aviv University and Tsinghua University in Beijing announced the establishment of a $300 million joint research center.
With his humble beginnings, strong determination and "can-do" spirit, it's no wonder that Li Ka-Shing is a huge fan of Israeli confidence and risk-taking in the name of innovation. Hopefully, this is only the beginning of a long history of partnerships between the little country with a big vision and international business magnates of Li's caliber.
Photo: Stanford EdTech / Tablet Mag
Related posts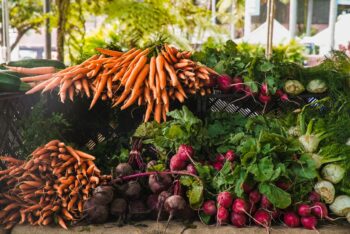 A Cybersecurity Approach To Cutting Food Waste
September 28, 2023