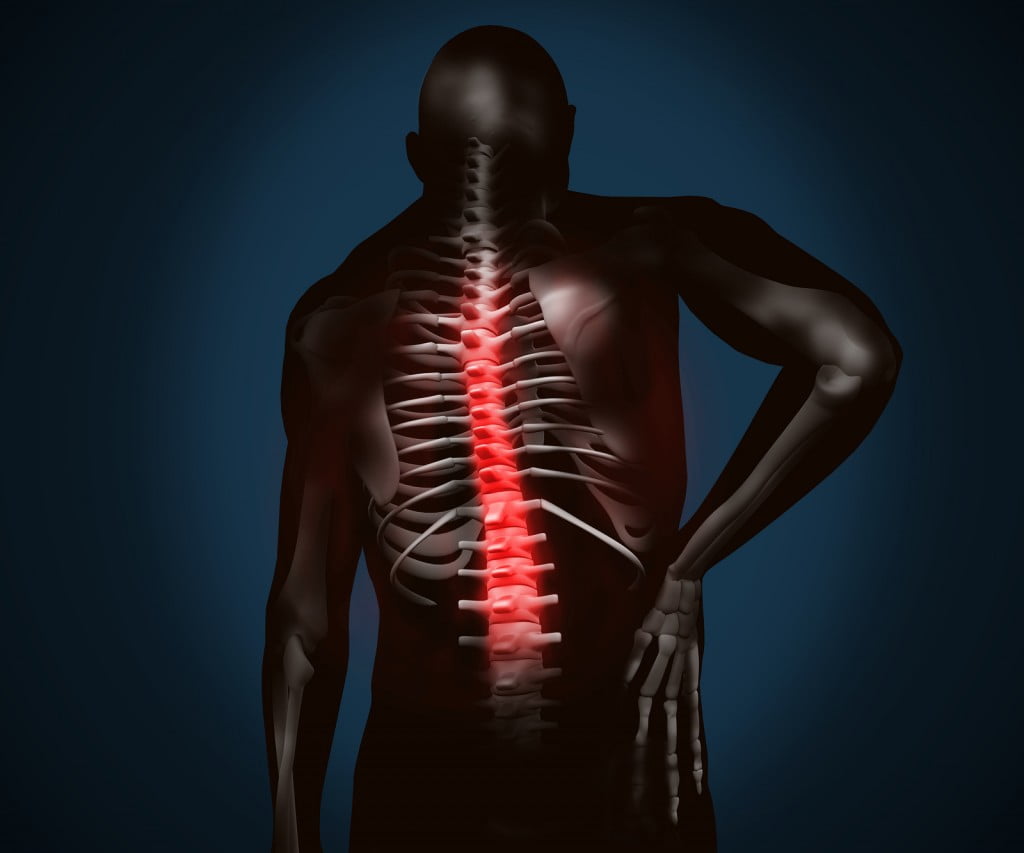 Bend. Flex. Extend. Rotate. Though these words are ordinary to most people, they (literally) send shivers down the spines of the millions around the world who suffer from chronic lower back pain. Premia Spine is an Israeli company looking to once again render these words innocuous to patients with their revolutionary spinal implant.
The Israeli company is offering an alternative treatment for patients who have been prescribed spinal fusion operations. Rather than attach a rigid structure of bolts and rods to the patient's spine, Premia Spine's TOPS (Total Posterior Solution) system is a spinal implant that recreates the natural motions of the back, giving patients not only a greater range of motion, but also claims a more reliable and faster recovery.
Related articles
Development on Premia Spine began in 2003, drawing inspiration from other fields of medicine. Orthopedic surgeons, who moved on from fusion years ago, now favor replacing the entire joint with an artificial implant. CEO of Premia Spine Ron Sacher is looking to apply the same total joint replacement procedures of the knee and hip that revolutionized orthopedics, to transform treatments of the lower spine.
"There used to be a time when people would get their knees and hips fused with metal rods," Sacher tells NoCamels. "People would walk with a straight leg. They couldn't bend their knee because that joint had been eliminated. The genesis of this program was to solve the problem of spinal stenosis (compression of the spinal chord) by allowing surgeons to remove the joints and rely on the implant like ours to recreate the normal function of the entire posterior column, often compromised by fusion surgery."
"Like removing the lower walls of a tall building"
The TOPS system is a mechanical device that sits between two titanium plates that recreate the normal flexion, extension, bending, and rotating motions, without excessive twists and turns. It is a specific treatment for patients diagnosed with a blockage of the spinal chord in the lower back (spinal stenosis) and slipped vertebrae (low-grade spondylolisthesis).
The most important element to perform in surgery for patients with spinal stenosis is clearing the blockage of the spinal cord and surrounding nerves. If the blockage is not cleared, severe pain and numbness will persist.
[youtuber youtube='http://www.youtube.com/watch?v=yztsXZHGpkg']
However, the more a surgeon clears, the less stable the spine becomes. A patient with a cleared spinal canal and without any support would be very unstable, "Think about a 70-story building, take out the retaining walls on the 40th floor." Sacher explains, "In big gusts of wind, the building would move too much and topple. Too much motion would be equally painful.
"What we're doing is allow the surgeon to do the decompression, clean up all the nerves, and use our device to contain the motion in a normal range." The device's internal construction limits the degrees of motion in each direction to specific degrees, preserving all of the back's movement without compromising any one direction.
Sign up for our free weekly newsletter
Subscribe
Getting better faster, staying better longer
At a symposium in Barcelona 2012, it was reported that the costs on the US Medicare system associated with complications of spinal fusion to treat spinal stenosis and spondylolithesis in patients is $103 million in a period following the operation. The same study found that one out of four elderly patients that received fusion were reoperated on, and one out of two were readmitted to a hospital due to complications.
This contrasts sharply to the initial clinical results of the TOPS system. "We see that our patients get better faster and stay in a better situation longer. In our clinical studies that lasted six to seven years, we saw very good results," Sacher tells NoCamels. Since the TOPS system has fewer components than spinal fusion systems, there's less chance of a hardware failure, which significantly reduces the chance of readmission and reoperation.
Approaching the eighth year of clinical trials, Premia Spine has been distributing a smaller version of the product in the past 20 months to a handful of doctors around Europe. Premia Spine has focused distribution of the TOPS system to key centers within Germany, Switzerland, Austria, Turkey, Israel, United Kingdom, Belgium and recently, Italy.
Sacher says that since the procedure is quite simple, neurosurgeons should have no difficulty familiarizing themselves with this device. The company aims to double the amount of centers in Europe within the next twelve months.
[youtuber youtube='http://www.youtube.com/watch?v=dYvBJLd6lLo']
Testing and financing in the US
Across the pond in the US, the TOPS system is finishing up three years of follow-up data collection to present to the Food and Drug Administration (FDA). Clinical studies should begin by 2015. Sacher hopes to be approved by the FDA four to five years following the clinical studies. Based on the Spine Research Foundation's figures of roughly 400,000 spinal fusion surgeries performed each year in the United States alone, Premia Spine's implant will soon be in a position to acquire a considerable share of their largest market.
Ron Sacher and Premia Spine's American fundraising efforts kicked off at the beginning of December with the Israeli Ministry of the Economy's "Medical Device and Bio-Pharma Companies Life Sciences Roadshow" which took the company to New York, Boston, Pittsburgh, Orange County, and Palo Alto. The roadshow featured nine Israeli companies, including biopharmaceutical companies BioGenCell and TenCure Ltd., presenting their companies to investors. Premia Spine says its fundraising efforts are well underway with firm commitments from private investors. This round of financing will remain open until early 2014.
Photo: Black digital figure with highlighted back pain by Bigstock
Related posts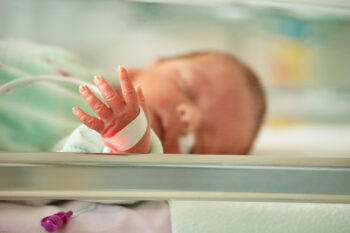 Insulin-Based Drug Gives Preemies A Fighting Chance
September 12, 2023