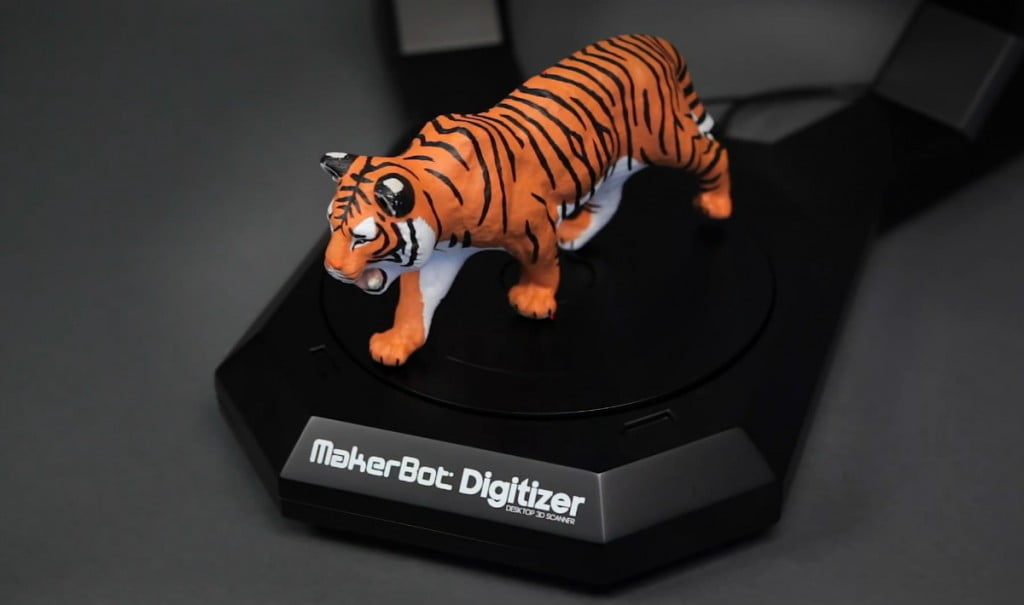 Have you ever seen a friend's cool new outfit or gadget and wished you could copy it exactly, in 3D, just like you would with a picture or document? Well, in this day and age, it's nothing short of possible. Israeli-American-owned company MakerBot has taken 3D printing to a new level of accessibility and versatility. With the emergence of the MakerBot Digitizer 3D Scanner, the company has developed a way for anyone to create 3D models – at home or in the office.
The MakerBot Digitizer takes a real-life object, scans it using a camera and two lasers, and creates a 3D digital file – without any need for design or 3D software experience. The scanner was designed for use in the office, a manufacturing space, workshop, classroom or simply in the home, as well as memorializing keepsakes and archiving.
Related articles
"Bringing the MakerBot Digitizer Desktop 3D Scanner into the world has been a big goal of ours this year," says MakerBot CEO Bre Pettis. "We are really excited about the MakerBot Digitizer. This is another innovative product for visionaries, early adopters, experimenters, educators, creative hobbyists, 3D sculptors, organic modelers, designers and architects who want to be the first to become an expert in Desktop 3D Scanning."
Adding to the Thingiverse
Using laser technology, the printer creates clean, watertight 3D models. Following the scan, a 3D digital design file is created in a few minutes. These design files can be modified and improved in third-party 3D modeling programs, such as Autodesk's software MeshMixer. The files can then be uploaded to MakerBot's Thingiverse.com, a community for discovering and sharing 3D printable things with more than 100,000 members. The digital files can be printed on various 3D printers.
[youtuber error='Not a YouTube, Vimeo or Google Video URL: https://www.youtube.com/watch?v=9GfnKKczec0′]
"We believe that the MakerBot Digitizer Desktop 3D Scanner is an innovative technological breakthrough that sets the standard for affordable desktop 3D scanning," noted Pettis. "We focused on making the MakerBot Digitizer super easy to use, intuitive and simple. The MakerBot Digitizer is powered by MakerBot MakerWare software, and we plan to offer in the future additional software updates that are expected to add even more features and capabilities."
MakerBot is a subsidiary of American-Israeli 3D-printing giant Stratasys, Ltd. Founded in 2009, MakerBot has built the largest installed base of desktop 3D printers sold to innovative and industry-leading customers worldwide. Stratasys Ltd. is headquartered in Minneapolis, Minnesota and Rehovot, Israel, which manufactures 3D printers and materials for prototyping and production.
The scanner is currently available for purchase on the company's website.
Photo: MakerBot Digitizer's website
Related posts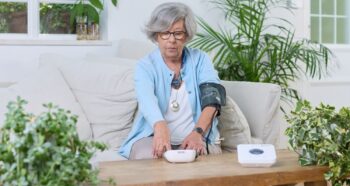 Smart Healthcare System Keeps Elderly At Home, Not In Hospital
November 29, 2023