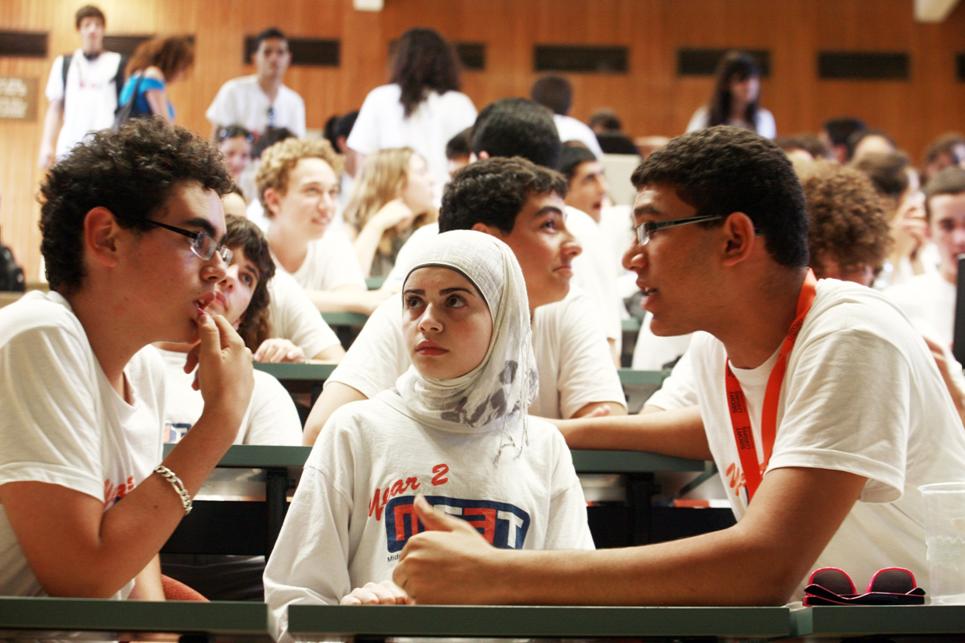 Will there ever be peace in the Middle East? For many, this is a rhetorical question, but the founders of the Israeli-Palestinian non-profit MEET (Middle East Education through Technology) think they may have an answer. Even President Obama is optimistic about MEET's approach to Middle East peace, naming the non-profit's program as part of the wave of "innovation that could transform the region."
So why do the founders believe that technology will be a platform for peace?
In an interview with NoCamels, Co-CEO of the social startup Noa Epstein shed light on the program, its mission and why tech is surprisingly often the unintentional key to mending bridges between Israeli and Palestinian students.
Related articles
Learning the business of peace
When MEET was founded in 2004 by five Israeli and Palestinian Ivy League graduates, the Second Intifada was just coming to a close and there was a wave of efforts to heal the still open wounds. Unlike many of the programs aimed at bringing both sides together in dialogue, these five MIT and Harvard graduates decided that they wanted to create a program that would not only set the groundwork for friendship, but would power its participants professionally towards positions of leadership. That's when they came up with the idea of founding a tech education program (as many of the founders held degrees in tech-related fields) that would create a professional network of Israeli and Palestinian leaders.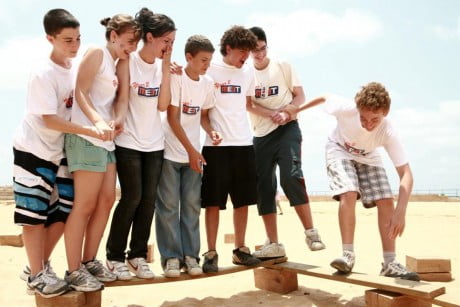 According to Epstein, the founders of MEET brought the world-renowned Massachusetts Institute of Technology (MIT) into the picture to teach the students during the summer months.
The program, which is geared towards top high-school aged students who are chosen in a rigorous admissions process, extends over three years, with the students meeting on a weekly basis for their lessons in entrepreneurship, computer science, engineering and coding.
After three years of MEET's and MIT's guidance, the students, Epstein says, "leave with a mini-MBA and know all of the ins and outs of creating business plans and problem solving."
The students' entire experience at MEET is fully-funded in scholarships from the organizations. Currently, the program has 160 students, with learning centers in Jerusalem and at the new Stef Wertheimer industrial center in Nazareth. This provides students from all over Israel, including East and West Jerusalem the opportunity to prepare themselves ahead of time for the cut-throat world of entrepreneurship.
Tech as a common language
Sign up for our free weekly newsletter
Subscribe
Although MEET may be appealing to college-aged adults interested in entering the field, Epstein explains why MEET is geared towards Israeli and Palestinian high-school students: "This age is critical because they are old enough to shape their own opinions, so that they can still be leaders and because they are before the army or university. These students are really the cream of the crop and they understand the gravity of the opportunity they are provided with so there is high attention and high participation rates."
[youtuber youtube='http://www.youtube.com/watch?v=FdxQMdpOJ8M']
With over a thousand applicants this year and only 70 accepted students, Epstein says MEET aims to attract students from all kinds of "ethnic, political and socio-economic backgrounds, and the program aims at maintaining an impressive ration of 1:1 boys and girls." The coordinators of MEET choose the participants by traveling to schools in Israel and the West Bank.
What seems to really inspire the students to apply to MEET is not necessarily the opportunity to discuss Middle East peace with kids from the "other side," but, according to Epstein, "The students come to be instructed by teachers from MIT and to just receive a great academic training. In the process, we are able to achieve our goal of creating a platform for young leaders to emerge and form a bi-national network of problem solving." She adds, "When we think about the future of the Middle East we know that no matter what the final status agreement will look like, there has to be a leadership group on both sides that knows how to work together and get things done. For this you need a common language. Tech for these students is a common language, and once they have realized that, cooperation is much easier."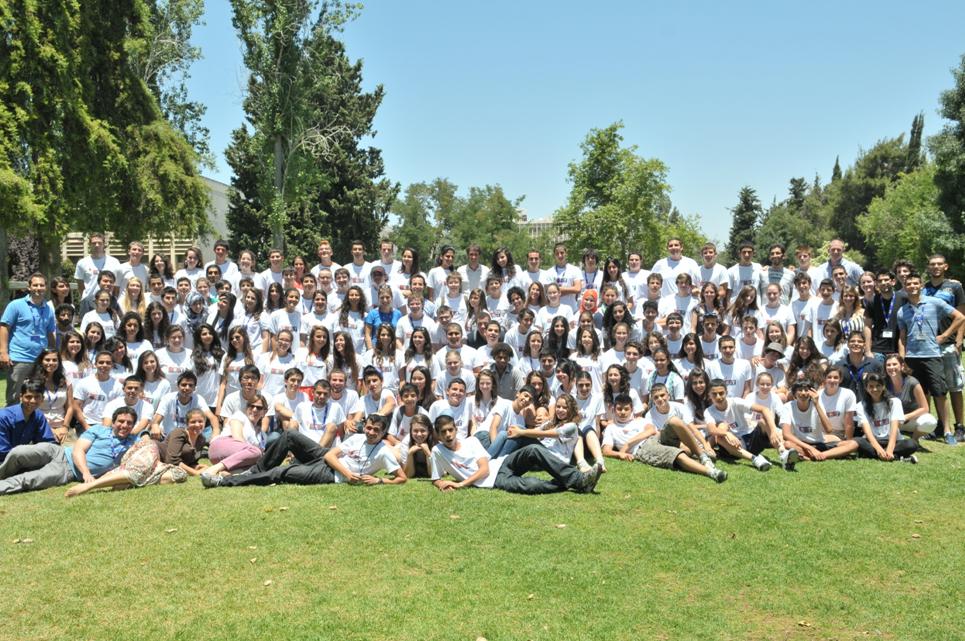 Giving tech a chance
As a non-profit organization that fully supports each and every student, MEET needs to maintain a rather large piggybank to keep going. With international sponsors and donors like Google, HP and a number of other tech founders and VCs from the Middle East, Europe and the United States, MEET's annual budget of $1.4 million seems to do the job. The program has also had the help of MIT from day one, with PhD and Master's students volunteering to come teach in Jerusalem every summer and creating the curriculum for the entire year of study.
Recently, MEET founded an alumni business network that creates forums for previous students and current entrepreneurs to partner up. The organization is still too young to have notable alumni, says Epstein, mostly because many are still earning their degrees (and teaching at MEET in the meantime), but Google has just recently partnered with MEET to create an incubator which currently has seen the birth of four startups founded by MEET alumni.
Hopefully, MEET's dream for tech-driven peace and cooperation between Israelis and Palestinians will bode true and see more partnerships in the field of technology, whether it is directly or indirectly a result of MEET's initiative. What seems to be true is that working simply for peace might no longer be enough, but rather, working towards a productive peace.
Photos: courtesy
Related posts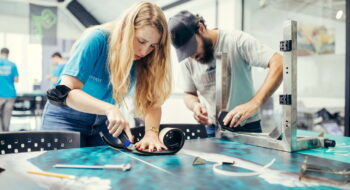 Tech Innovators Come Together To Help Israel's Wounded Warriors
September 18, 2023