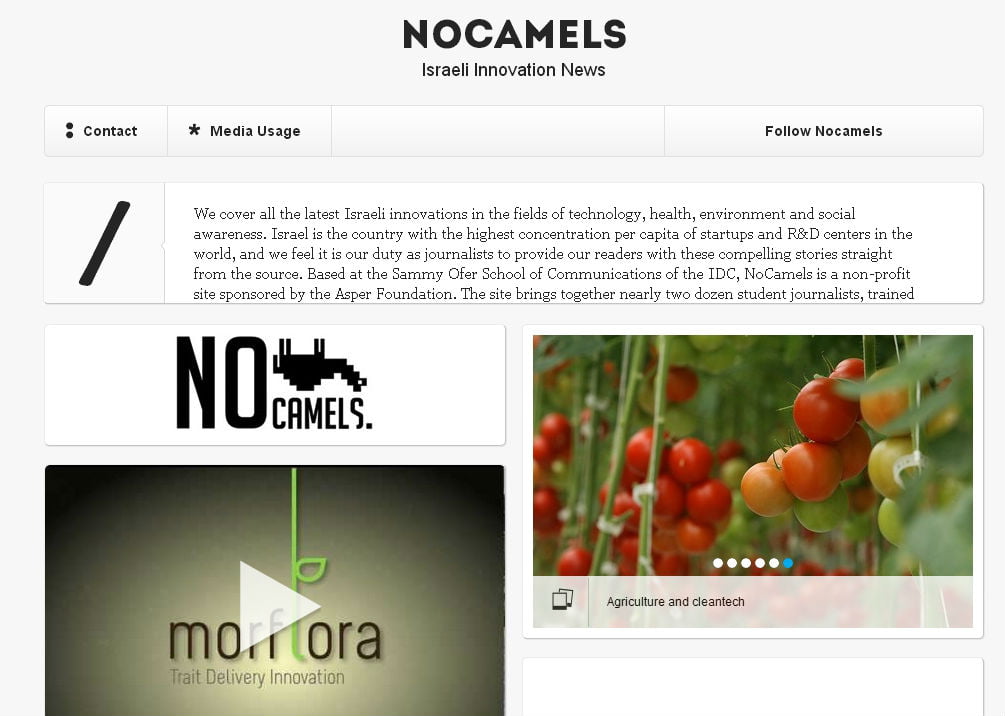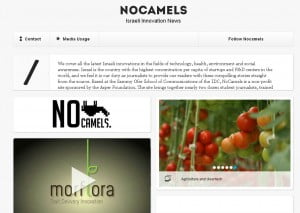 In order to advertise a business to journalists and relevant customers, many companies make use of press kits. Before the internet age these were parcels of photos and printed materials, while today the digital versions usually include the same materials: photos and text documents bunched together and sent via email.
Storyboard, an Israeli startup, says there is much more that can be done with digital press kits: "We turn all your elements into easily shareable ones so journalists can grab whatever they need for their story."
Related articles
Storyboard was found in May 2012 by Netanel Ohayon and Dani Megrelishvili and later, Ido Elkobi joined the team as a third co-founder.
Bringing press kits into the 21st century
"Dani Megrlishvilli and I have been working together as partners for many years," Ohayon tells NoCamels. "Throughout the years we received countless requests from journalists and bloggers for background information, photos of the projects, our logo, videos, etc. Each time this happened we needed to collect our materials all over again, send them by mail and wait to hear if what we sent was suitable. We realized that there was a problem with digital press kits.
"The thing is, media kits or press kits got stuck somewhere in the 80's," Ohayon explains."Zip files containing a compressed story were a makeshift solution used by many. For those who already had an online media kit, the last time it was updated was most likely on the day you launched your website. As creative people with a big desire to solve and simplify communication between businesses and people we decided to found Storyboard.me."
When you register to the service (free for the first 14 days, $9 a month afterwards), you first need to choose a URL for your press kit, for example, Storyboard.me/NoCamels. Once you have your domain, you can add information, photos and videos. The system is quite intuitive and controlling the layout is quick and easy.
Sign up for our free weekly newsletter
Subscribe
Becoming the go-to place for journalists and bloggers
The kit can be updated constantly to include the most recent activity, meaning  you can always direct your intended audience to the same URL, while keeping the content fresh. "What sets us apart is that our platform enables brands to easily create press kits. For journalist and bloggers, we wish to become the place they go to when they look for official materials and information about companies," says Ohayon.  Storyboard also allows you to share your press kit on various social networks, email or as an embed option.
One drawback is that there's no tool to add links to webpages. You can choose to add them at certain designated areas, such as your business' website, articles in which you have been mentioned or within press releases, but there's no tool to just direct to webpages. As content providers, NoCamels could use the "mention" option to link to articles, but other service providers will not necessarily be able to use the option similarly.
Nevertheless, Storyboard's service is truly new. It takes a concept that is as old as advertising and reinvents it while making it accessible to anyone with a web browser. "We have 500 companies, startups, musicians, filmmakers and [people from the fashion industry] who have been using our service from the beta phase," Ohayon tells NoCamels.
The company's business model is based on the monthly subscription fee. Their staff is considerably small: "At the moment we have two people working full time on Storyboard and a few lovely and dedicated freelancers," says Ohayon.
Storyboard has raised an undisclosed amount from Angel funds prior to launch and is now preparing for a series A financing round.
Related posts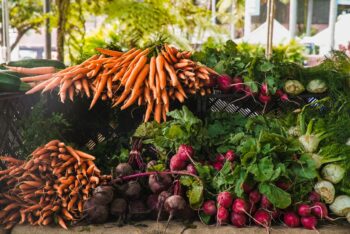 A Cybersecurity Approach To Cutting Food Waste
September 28, 2023