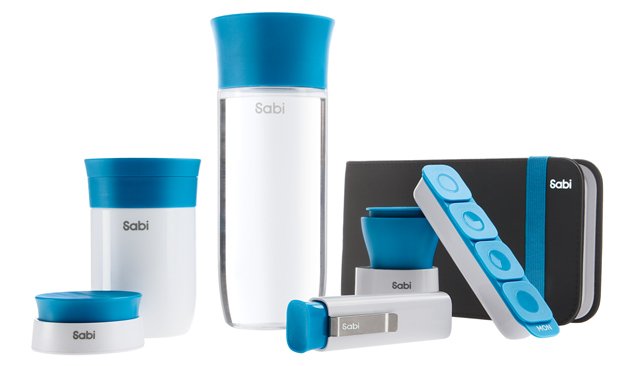 What's in a pill container? Not sex appeal, most of us would argue.
Assaf Wand, however, thinks differently.
Wand's startup Sabi creates pillboxes; pill dispensers and other "wellness" products – with an edge. Wand argues that while most of the products we encounter in our daily lives have become "stylized", including  electronics, basic healthcare products have remained unappealing, which can make people needing them feel self-conscious.
Related articles
Wand, an Israeli based in California, first thought up the idea for Sabi when his mother began taking medications and his wife prenatal vitamins. Wand quickly realized that the ladies in his life not only disliked lugging around flimsy plastic pill containers, but that they were embarrassed to display them in public.
A promising market to tap in to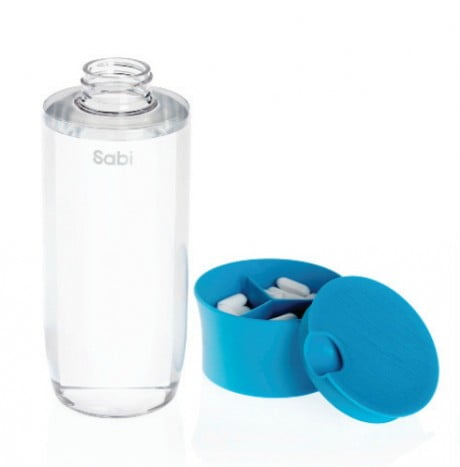 e Grande-Carafe
"I understood that many products in the health and home sectors had yet to be branded and could use some spicing up," he tells NoCamels. Wand paired this observation with thorough marketing research. That's when he realized that while the market for baby products is "full to the brim", elderly citizens have considerably less to work with.
He adds, "[American] people over 50 have five times the net worth of average Americans and account for over 40 percent of consumer demand. Despite this, they account for a mere five percent of the marketing sector, so there seems to be a massive disconnect."
With the rapid rate of maturity of the world's population, and the market power of the baby-boomers in mind, Wand began his quest to redesign menial pill-boxes and water bottles into smart stand-out products. The Grande-Carafe, for instance, is one of Sabi's novel designs that combines two separate elements, pills and water, into one sleek product, removing the need for a separate stand-out pill box.
Wabi-Sabi
Sabi's name and mission are tied together in one concept, known in Japanese as Wabi-Sabi. "Wabi-Sabi is a central Japanese cultural notion signifying that the passing of time and imperfections are what make something beautiful," Wand tells NoCamels. This ties-in well with Wand's desire to transform everyday products, "taking over something stealthy or shameful, and making it into something that is a lot more stylish and fun."
To create attractive products, Wand works closely with fashionable design firms, including fuseproject, headed by Yves Béhar.
Sign up for our free weekly newsletter
Subscribe
The aesthetic nature of Sabi is present in branding and marketing presentation too, something that is important to Wand because of the positive effects on the entire "buying" experience. People want to be proud of what they buy, he says, and to know that there is a grounded philosophy behind the products, is what, in Wand's opinion, will keep them coming back for more.
So far, Sabi has only released the "Vivacity Line", but more lines of home and travel products, known individually as the "Agility" and "Mobility" lines are in development.
Designers through-and-through
When Wand moved to California, design firm fuseproject was an intuitive choice for his business, due to their success with major brands like General Electric and Barnes&Noble, among others. "The fit and chemistry with Yves was great, and we really clicked right off the bat."
Wand explains that once fuseproject was on board, the offers to contribute to Sabi came pouring in, with Gadi Amit designing the website and London-based Barber-Osgerby working on the next line of products.
All of the designers working on Sabi's products also contribute as investors in the company, something that Wand believes is essential for the success of his business.
Although Wand admits that his goal is to extend Sabi on a wider retail scale, the products are currently for sale only in the United States, which until now has been a good trial market for testing the perception of Sabi's products.
According to Wand, the company is already profitable and making good progress, although Wand admits that the gap in low-tech versus high-tech investments (with favoritism for the latter) does affect the pace of progression of Sabi.
In the meantime, Sabi's first products may make displaying your pill containers just that much easier to swallow.
[youtuber youtube='http://www.youtube.com/watch?v=E4eAgixUUkY']
Photos: Sabi catalog
Related posts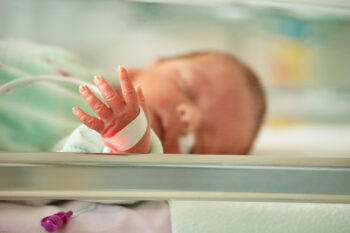 Insulin-Based Drug Gives Preemies A Fighting Chance
September 12, 2023