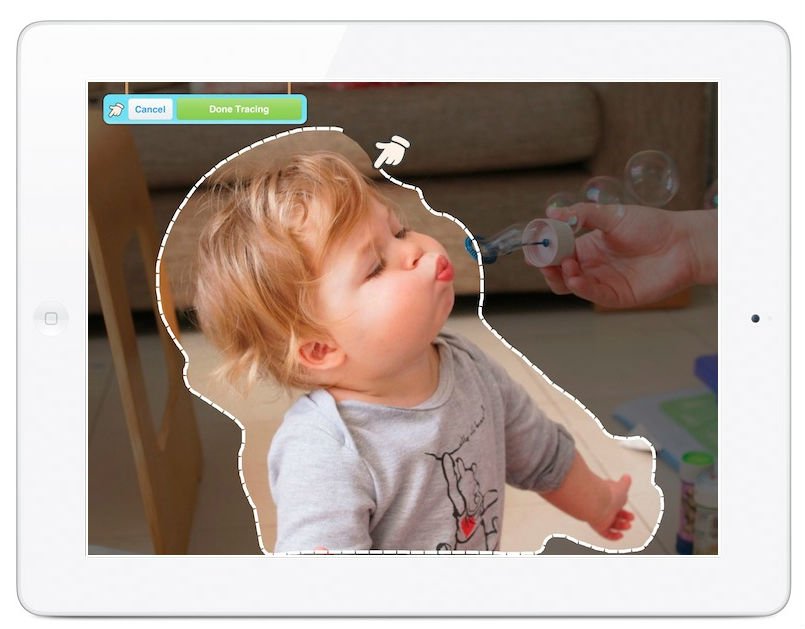 Working parents often feel like they do not spend enough quality time with their kids. In the United States, the overall participation rate in the labor force of mothers with children under the age 18 is 70.6 percent, and for fathers, 93.5 percent, according to American Bureau of Labor Statistics.
Israeli startup TinyTap launched a new iPad app aimed at strengthening the bond between parents and children. The TinyTap platform allows parents to create individualized games and activities for their children, using things like personal photos and voice recordings.
Related articles
The first version of the TinyTap application launched in May 2012, and the company was officially incorporated in September. Friends and co-founders Yogev Shelly and Oren Elbaz came up with the idea for the company while studying visual communications together at Bezalzel Academy of Art and Design in Jerusalem. In an interview, Shelly tells NoCamels: "The original idea came from my father, who suffers from dementia. I wanted to make tailored and personalized games filled with people he knows and recognizes." Elbaz adds: "We always talked about creating something for kids together."  So the two ran with the idea, and came up with TinyTap.
Use your own photos to make a game for your kids
The Tinytap platform allows users to create question and answer games based on digital images, voice recordings, and TinyTap's unique painting application. When the application is opened, users select  "create a game," and from there can add photos, text, drawings, and sound to help create questions. TinyTap is integrated with the search engine Bing, so users can pull photos and other media off the web. "Our application is not just about consuming, it's about creating," Elbaz says.
With TinyTap users can transform any real-life experience, like a trip to the zoo, or a holiday meal, into a fun interactive game, Elbaz says. Users can add background music, and design each stage of the game according to their preferences. "It is very versatile what you can do with questions," says Shelly. "We let parents and kids become actively involved in the creation process through our question and answer games."
In addition, the TinyTap team has recently incorporated a type-tool function into the game creation platform. The founders explain that the way it is designed, this type-tool can be used to improve literacy. "Parents can add a picture, add text, record narration, then the child can hear the game being read to them," Elbaz and Shelly explain.
[youtuber youtube='http://www.youtube.com/watch?v=RyjB2Fg_qIQ']
Selling your TinyTap creation online
Sign up for our free weekly newsletter
Subscribe
Once created, users can choose to keep their games private, send them to friends via email, or publish them in the TinyTap Marketplace. In the near future, TinyTap users will also be able to sell and purchase other users' games in the Marketplace through a built-in payment system. The founders say the game creator will make 70 percent off the sale, and TinyTap takes 30 percent. "We are creating a special community for children's games. You will have a profile, with all the games you have created. The profile will show the game creators you 'follow,' and who 'follows you'" says Shelly. The team has planned a three-star rating system for games, in addition to an approval process to ensure that games sold by TinyTap users abide by certain criteria.
Right now, TinyTap's developers have designed 13 games that are being sold in the Marketplace (for NIS 0-1.99) to test out this online game vending system. Users can currently edit these existing games to put in their own voices, images, and questions to personalize the TinyTap-created games.  TinyTap's original games are also available for download as individual games in the Apple App Store and the user interface comes in 11 languages
TinyTap around the world
The platform has already garnered some positive attention from education professionals around the world. Pilar Soro, an elementary school teacher in Spain, used the TinyTap system in her classroom. Dynamic Therapy Associates Inc., a group of speech therapists in the US, also reviewed the application, writing: "TinyTap is an amazing little free app that allows users to select background photos and add questions, answers and positive/negative feedback." The application was also used in a primary school in England.
The TinyTap app is only available on the iPad, with an iPhone and Android version in the works. The company believes that they are different from other gaming platforms and child-friendly applications because they are, "the only platform that gives you the full circle of creation to distribution within the iPad."
To garner press and jumpstart activity in the Marketplace, TinyTap's team is trying to target the artists, cartoonists, and authors of children's books and media. "We are getting in touch with these people to see if they would like to produce games for our community," says Shelly.
TinyTap received $500,000 in investment from Inimiti, a new Israeli venture capital fund. TinyTap is their first investment.
Yogev Shelly has a background in application development. Before co-founding TinyTap, he worked for video chat platform Rounds.com. Oren Elbaz previously worked in web design for online trading company Finotech, software developer Smith Micro, and ICQ. He also served as the art director of MyHeritage, a website focused on using facial recognition to put together family genealogies. Marketing director Nicole Hyman, and developers Nir Golan and Uri Lazar join the two co-founders in TinyTap's Tel Aviv office.
"We are a hands-on kind of startup. Each and every one of us puts in the effort. We are waiting for the moment when we can finally lift our heads [from our work] and see what we have accomplished," Shelly concludes.
Photo by TinyTap
Related posts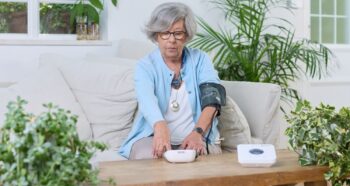 Smart Healthcare System Keeps Elderly At Home, Not In Hospital
November 29, 2023