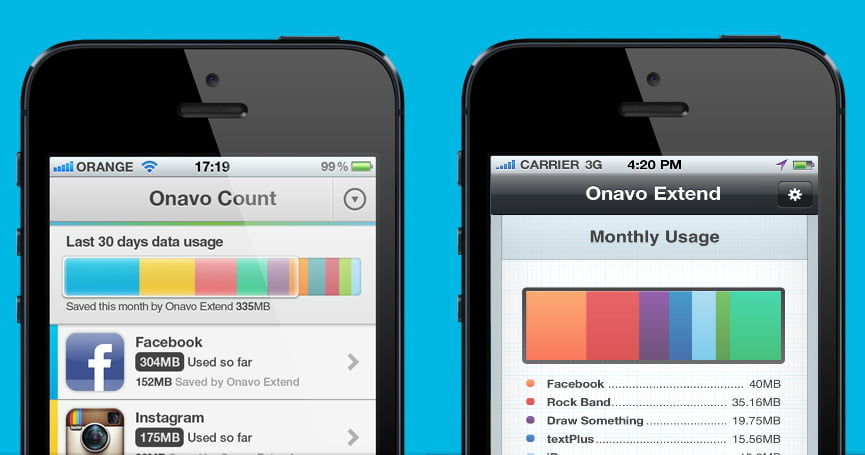 Mobile data is a precious commodity, costly and in high demand. Facebook, Instagram, and Words With Friends are just a few of the apps commonly used on smartphones that eat up chunks of data out of our allotted mobile data plans.
Onavo, the creator of popular data compression apps for iPhone and Android, recently launched a new app to help you track apps the most data-hungry app. Onavo Count allows you to view a 30-day history of how apps use cellular data. The app is also integrated with Onavo Extend, which compresses unencrypted data in order to help users get more from their data plan.
Related articles
[youtuber youtube='http://www.youtube.com/watch?v=pL_zovUxT5k']
CTO Roi Tiger and CEO Guy Rosen founded Onavo in 2010 with the hopes of taking the worry out of using smartphones and tablets. Tiger told Bloomberg Businessweek in March about how he got the idea for the app, when a friend received enormous wireless roaming charges while on a trip to Barcelona, "[I thought] how ridiculous it was, that someone goes on vacation and pays twice what the vacation cost for roaming."
Onavo's technologies use a series of tricks to minimize data usage by as much as 80 percent. It does this by redirecting phone data traffic through some of the 100 servers the company rents from Amazon.com. Onavo is then able to optimize data use in real time. For example, photos on webpages are converted to smaller file sizes, and Onavo only transmits the images on the part of the webpage being viewed.  "It's not about one magical algorithm," Tiger told Bloomberg Businessweek. The Onavo software is then able to tell users which of their apps are using the most data.
Monitoring and conserving data consumption
Onavo Extend was the first application developed by the company in 2011 that uses this data compression technology and analytics to help users get more from their data plans. In October of this year, the company released their second app, Onavo Count, that gives users a 30-day history of how apps use cellular data. The app also has the ability to show data usage for specific apps on a week-to-week basis.
Sign up for our free weekly newsletter
Subscribe
Onavo has created a share function for Twitter, Facebook, e-mail, and text message in which users can share their Onavo Count results. Onavo Count app integrates easily with Onavo Extend, so that users can see how much cellular data was saved for every app (an Onavo Extend function) while using Onavo Count.
According to Tiger, there are millions of people who are using the applications in over 150 countries. While Onavo Extend and Onavo Count are currently free to download in both the iOS and Android forms, the company says it plans to monetize by eventually charging users based on the amount of data they save above a certain threshold.
The company has raised $13 million in capital from Horizons Ventures and Motorola Mobility Ventures. Magma Venture Partners and Sequoia Capital also back the company.
Onavo currently employs 20 people in offices in Tel Aviv and San Francisco.
Photo by Onavo
Related posts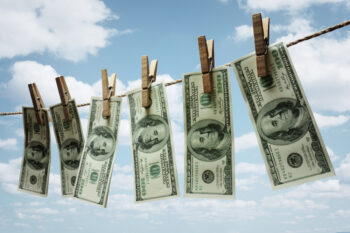 AI Money Laundering Watchdog That 'Senses' A Financial Crime 
September 24, 2023