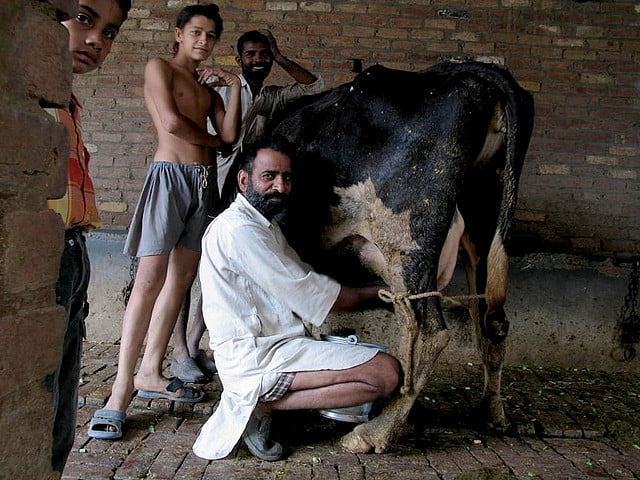 India is probably the country with the largest cow population in the world, yet most of the country's dairy farms operate using antiquated methods. But the country's dairy industry might be facing a revolution: Israeli kibbutz members have been called to arms, and two Israeli companies have begun planning and constructing 10 state-of-the-art dairy farms on the subcontinent.
Related articles
Israeli Innovation Hopes To Make Water Drinkable In Africa
Israeli Team To Save Bluefin Tuna From Extinction?
According to Hinduism, cows are sacred animals, so India's constitution has specific laws protecting cattle – laws the Israeli planning teams had to consider when designing the farms. Kobi Bugin, director of "AlefBet Planners", one of the Israeli companies taking part in the project, explained that among other things, they had to consider special treatment towards older cows: "These are dairy farms specifically designed for the Indian market and their special respect for cows", said Bugin, "the farms will contain hostels for older cows, that will serve as 'nursing homes' where the elderly cows will receive special care."
Advanced milking techniques
As stated before, the dairy industry in the Asian country operates in ancient methods: an average farm contains a small number of cows – two to four in total. The new farms will be designed as cooperative structures, where each barn could accommodate 10 cows, thus creating cooperation between the different farmers and allowing cattle owners to expand their farms.
The agreements for the projects were signed during a round of meetings between the Israeli companies and top representatives from three Indian states: Goa's PM Manohar Parrikar, Maharashtra's Minister for Industry, Port and Employment Narayan Rane and top government officials from the state of Gujarat.
The second Israeli company in the project, "AfiMilk" from the city of Afiqim, will supply farms with an array of systems and products, which will be used for manufacturing and storing milk and for providing better living conditions for the cows. In addition, the local farmers have asked to integrate an alarm system that will notify the farmer if a cow suffers even the slightest distress.
…
To continue reading this article in Hebrew, click here.
Via Walla! News
Photo by aarthyr
Related posts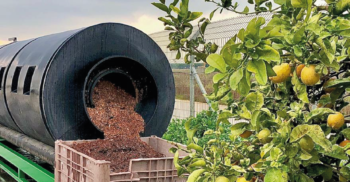 Compost Drum Turning Muck Into Money, Shrinking Israeli Landfills
September 19, 2023