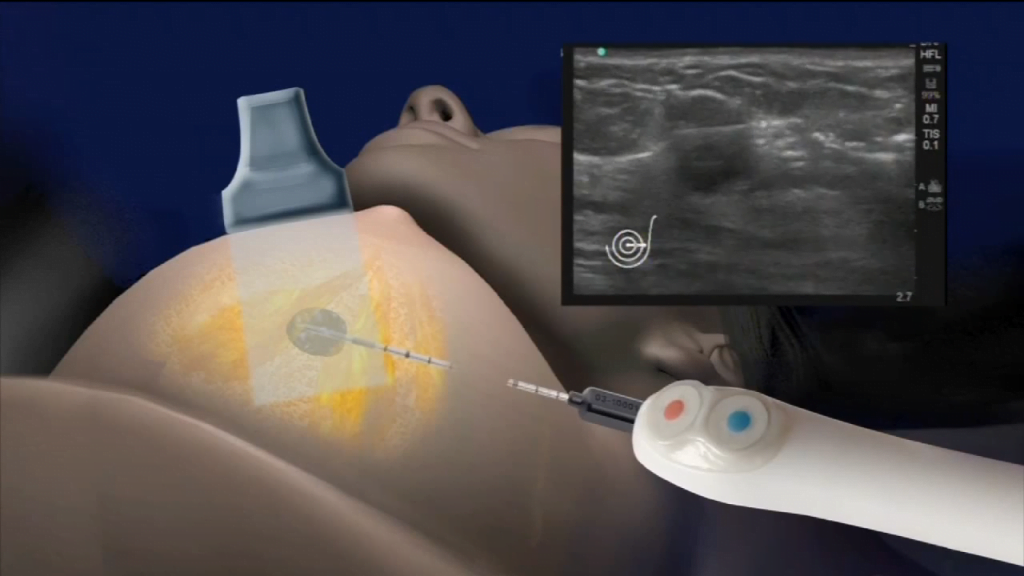 Cryoablation, a process which uses extreme cold to freeze and destroy diseased tissue, has been used by medical experts for years to treat both malignant and benign tumors, mostly in the kidneys and prostate.
An Israeli biomedical company, IceCure Medical, has taken the technology into the field of breast tumors. Their system, called IceSense3, has been specifically developed to treat fibroadenomas, which are the most common type of benign breast tumors, typically seen in young women aged 15 to 30.
The system is currently being used worldwide for treatment of the benign lumps, but now also holds promise as a potential treatment option for malignant breast tumors, after a successful clinical trial on four women in Japan.
Related Stories:
No sutures needed
IceSense3 is a minimally invasive procedure that uses ultrasound imaging to guide a small hollow needle into the fibroadenoma. The system then uses extremely cold temperatures of -170 degrees Celsius to destroy the targeted tissues without removing any breast tissue.
[youtube]http://www.youtube.com/watch?v=N9jRZ1jdbRI[/youtube]
IceCure's device contains two components: the console, which uses liquid nitrogen in the same way a dermatologist treats lesions, and a disposable probe or needle, which looks similar to a biopsy needle.
The distal part of the needle is first inserted inside the tumor and it then undergoes a freezing process. The freezing cycle is a three-phase process, with each stage taking one to two minutes to complete.
The treatment is performed under local anesthesia and is meant to leave aesthetically pleasing results, as the size and shape of the breast remain unaffected. Therefore, it could serve as an alternative to open surgery, which often involves sutures and can result in breast deformity.
Sign up for our free weekly newsletter
Subscribe
According to IceCure, the overall time of the procedure is short (around  three to 12 minutes), and the treatment can be performed in a doctor's office or at a breast-care center.
Successful trial in Japan
IceCure recently announced the first four breast cancer patients treated with the IceSense3 Cryoablation Procedure in Japan. The IceSense3 System was used to treat small breast cancer tumors in a minimally invasive procedure using ultrasound guidance and local anesthesia. These patients were the first four enrolled in a clinical trial of 30 small, early stage breast cancer patients at Kameda Medical Center in Kamogawa City, Japan.
Doctor Eisuke Fukuma, Chairman of the Breast Center at Kameda Medical Center, explains that "cryoablation offers a much more comfortable and cosmetically appealing treatment option for small breast cancers. The IceSense3 system provides a more efficient, targeted treatment to completely destroy the tumor in a quick, office procedure."
According to IceCure, there have been no local recurrences of the cancer, nor distant metastases – cases in which cancer spreads from one part of the body to another.
IceCure Medical is FDA approved in the US, C-mark approved in Europe and Amar approved in Israel for treating benign tumors.
The company was founded in 2006 with main offices in Caesarea, Israel and US headquarters in Cleveland, Ohio. Himelfarb expresses that his "vision for the company is to find more minimally invasive ways to treat cancer without surgery."
Photos courtesy of IceCure Medical
Related posts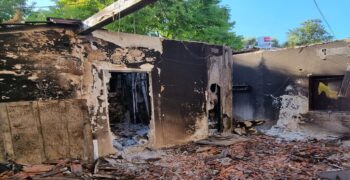 Israeli Hospitals Treating Burn Victims With Pineapple Protein
November 30, 2023