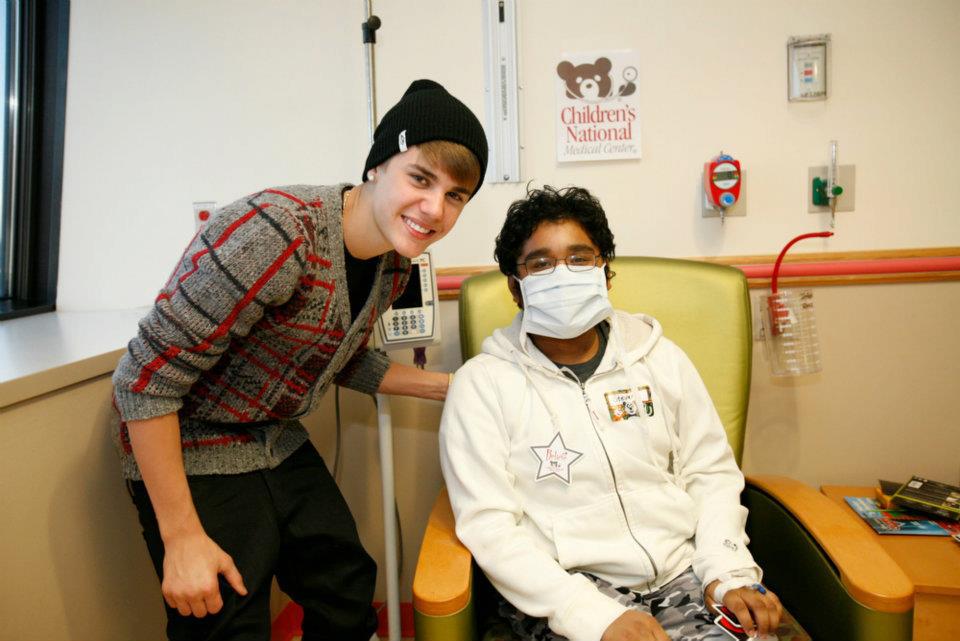 International pop star Justin Bieber has joined Children's National Medical Center in Washington DC for a new fundraising campaign named Music Makes it Better.
The campaign, launched this week, is powered by the Israeli fundraising platform give2gether.
Related Stories:
According to the campaign organizers, its objective is to raise $25,000 to fund services like music and art therapy for children treated at the center. "Music and art and creativity are important to all kids, especially if you're sick and in a strange place like the hospital. Every kid needs music to feel normal, healthy, and happy, especially when they're recovering from illness," the hospital's statement said.
[youtube]http://www.youtube.com/watch?v=0Z55r_t9ZSw[/youtube]
Bieber, who has already invested in 12 startups and appeared on the cover of Forbes magazine last May under the title of  "Venture Capitalist", chose Israeli platform give2gether to launch his campaign.With 15 million albums sold and $108 million in earnings over the past two years, the 18-year-old star was ranked 3rd in Forbes' annual Celeb 100 issue.
"I Believe that Bieber, with 21 million Twitter followers, will bring a flow of donations in a short period of time and boost social action through social media," Arnon Shafir, co-founder and CEO of give2gether, told Israeli websiteThe Marker.
give2gether
give2gether was founded in 2007 in order "to leverage web capabilities for doing good and cost-effective fundraising powered by social media," the site says.
Sign up for our free weekly newsletter
Subscribe
The service is based on ten years of research on game theory applications and two years of Beta testing with selected nonprofits, for the purpose of addressing group behavioral parameters to optimize the success of online viral campaigns.
To date, give2gether's platform has already enabled various nonprofit organizations to raise funds for various purposes: from assisting a child with a rare genetic disease, to buying a truck for the delivery of leftover food, to helping youth go to summer camps, and even to renovating public toilets in the heart of Africa. Last year, the platform was used by rock band Linkin Park to raise funds for the campaign Save the Children.
How it works
give2gether is a Software as a Service (SaaS) platform that enables nonprofits to create online fund raising and to boost their traditional conversion rates from visitors to donors.
Their online software powers social media and analytics and allows its users to grow a community of supporters by using built-in widgets for Facebook and Twitter. Nonprofits can import their donors' data base and send mass invitation and thank you emails, analyze campaigns results and optimize accordingly. The platform also handles all billing processing issues. The collected funds are transmitted to the organization's PayPal account at the end of the campaign.
The company offers different pricing packages, with fees ranging between $250 -3,000 per month. The selection of the package is based on the client's preferences, affecting the height of donors' transaction fees. According to the company, 80 percent of participating nonprofits recoup their entire yearly license fee within the first week of their first campaign.
The company has an Israeli presence and offices in the United States.
Related posts

Veterans Provide Practical Help, Comfort For Wounded IDF Troops
November 12, 2023