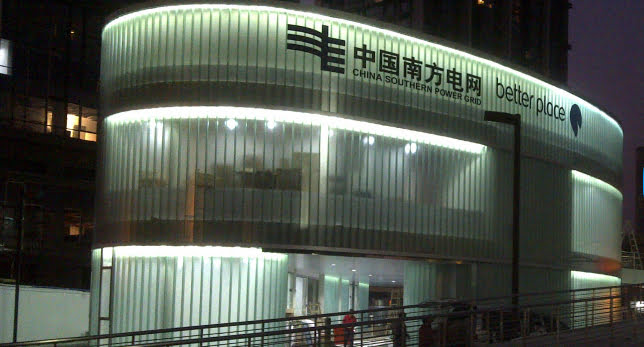 China Southern Power Grid (CSG) and Better Place, the Israeli provider of global electric car networks, announced the opening of their Switchable Electric Car Experience Center in Guangzhou's Pearl River New Town. The center will demonstrate the technology behind Better Place's "battery swap stations" for electric cars.
"This marks Guangzhou as the starting point for EV [Electric Vehicle] network infrastructure in the five Southern provinces served by CSG," says Better place.
[youtube]http://www.youtube.com/watch?v=NAzQR6_v7qA&list=UUoxw9H_MiQVsaOlpkbppw3Q&index=10&feature=plcp[/youtube]
CSG, according to Better Place, is aiming to implement China's national energy conservation and low emission strategy, and implement EV infrastructure construction in accordance with local needs.
According to a report from Ward's Auto released last august; the global number of cars exceeded 1.015 billion in 2010, jumping from 980 million the year before.
Not surprisingly, China led the way in vehicle growth, with the number of cars on Chinese roads increasing by 27.5 percent, amounting to half the entire global growth. That gives China the world's second largest car population, with 78 million vehicles, after the United States.
In March, CSG and Better Place signed a cooperation framework agreement in Guangzhou to develop electric vehicle infrastructure in China. CSG's strategy has battery switch at its core combined with centralized EV charging. CSG will promote the development of national technical standards and build a smart EV network.
The company has already signed electric vehicle infrastructure agreements with Guangdong, Guangxi, Guizhou, and other provinces. CSG also signed similar cooperative agreements with Guangzhou, Shenzhen, Nanning, Haikou, and other cities. CSG has 14 EV charging stations in its network, with 2,901 charging poles in operation, and 206,000 kWh of usage over 45,000 charge cycles from January to November 2011.
Sign up for our free weekly newsletter
Subscribe
The Switchable Electric Car Experience Center in Guangzhou is the first fully automated battery switch facility, Better Place's trademark, in the five provinces of southern China.
Switchable Electric Car Experience Center
This semi-translucent light green structure sits near the Guangzhou Auto Mall, the biggest auto mall in southern China, and includes a Better Place battery switch demonstration, electric cars, auditorium, and reception center. Visitors can see the switch process and experience electric cars right next to Guangzhou Auto Mall. Outside the facility are three Better Place charge spots, showing the charging capabilities of EVs.
According to Better Place, "the entire [battery] switch process takes less than five minutes. The process is completely automated, as the system safely and efficiently switches out depleted batteries for fully charged ones."
Better Place adds: "This Switchable Electric Car Experience Center not only furthers knowledge about the industry, but it also promotes widespread EV adoption and raises public awareness and acceptance of EVs."
Photo courtesy of Better Place
Related posts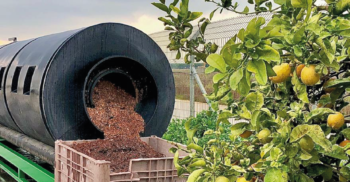 Compost Drum Turning Muck Into Money, Shrinking Israeli Landfills
September 19, 2023